Wolverhampton based Peter Baker reaches a major milestone for a professional golfer next month, celebrating his 50th birthday at the Farmfoods European Senior Masters, October 20th-22nd at Forest of Arden.
A new world of competitive golf is open for business as the ever more lucrative and successful European Seniors Tour awaits, and in association with Farmfoods and Champions (UK) PLC there's an event right on his doorstep to debut in.
Big tournament golf returns to the Midlands at last as Marriott Forest of Arden plays host next month to the inaugural European Seniors Masters, Peter Baker is playing host and is hoping to bring along with him a number of past adversaries and pals to guarantee a memorable occasion.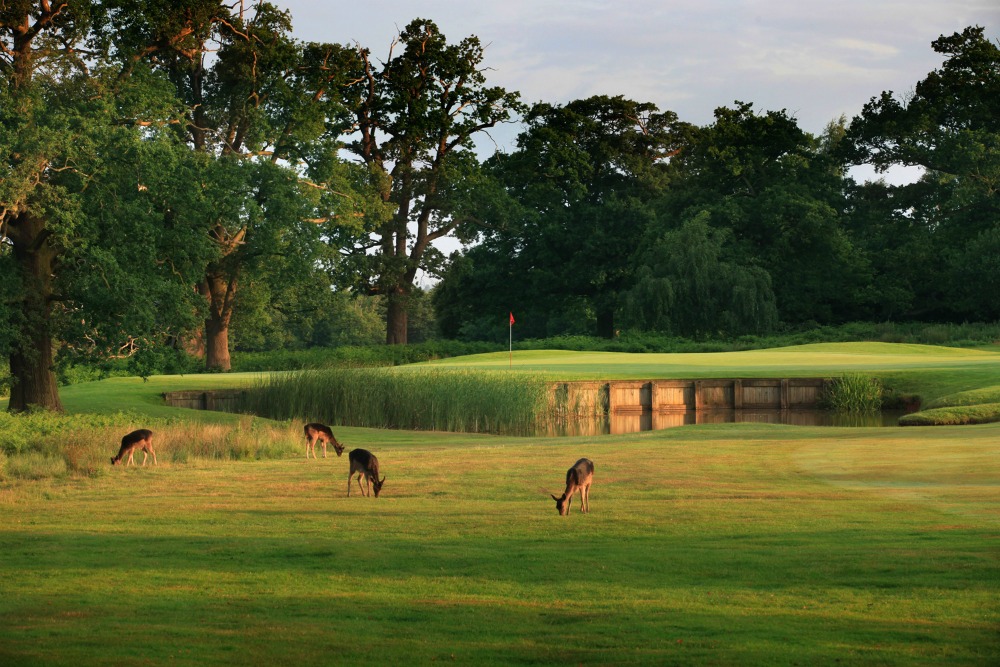 Forest of Arden Director of Golf Fraser Liston is proud to be the man in charge to welcome back the legends of European Golf back to the region.
"Forest of Arden is very proud and humbled to be the venue of choice for the inaugural European Senior Masters. We have a very rich tournament heritage having hosted 7 English Opens and 5 British Masters in the past so this event will compliment our heritage nicely. Its an exciting prospect to welcome back many of the players and the tour to the Arden course and indeed the Midlands, where we have not hosted a tour event since 2007. The course conditions will be excellent as normal, and we hope for an exciting finish on one of the finest back nines in tournament golf".
For the Senior Tour it's something of a golden era as the mid 80's and early 90's stars who played such a vital role in the revitalisation of European golf make their bows one by one in the over 50s ranks. So how much is Peter Baker looking forward to joining them, and will that competitive edge still be there?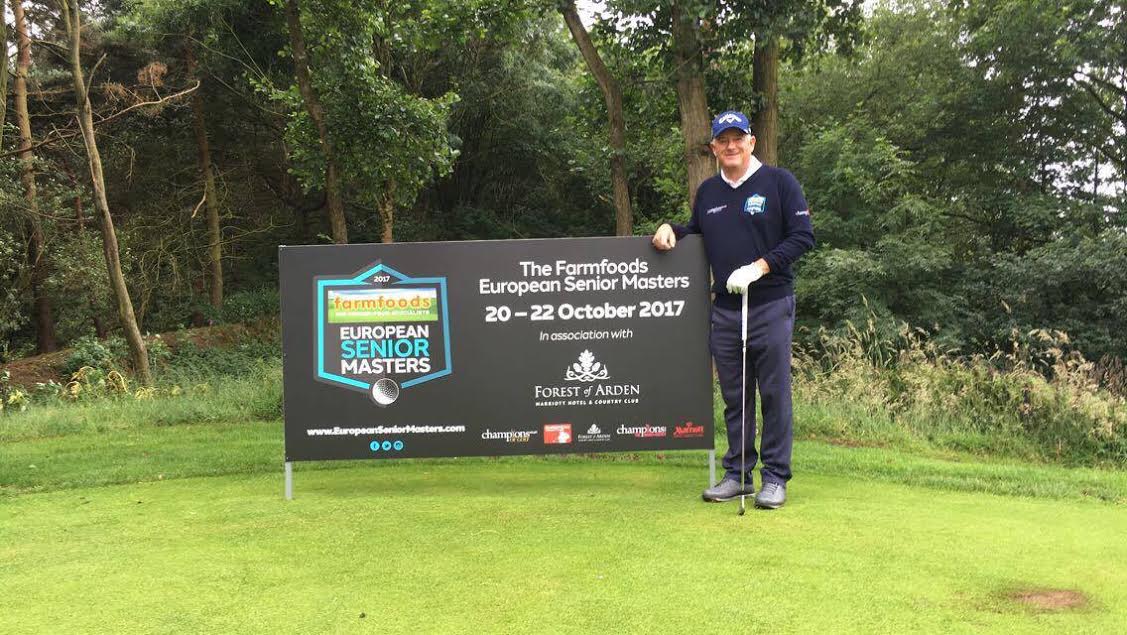 The likes of Paul Broadhurst, David Gilford and Peter's long time pal Ian Woosnam are now senior stars, how much is he looking forward to joining them?
Starting Over "It feels just like starting again, a fresh feeling of excitement and anticipation of what's ahead for me. Knowing the other lads for as long as I have, and watching their progress and successes on tour so far is a huge spur for me to go out there and try and do something similar myself."
Peter's old adversary and friend, fellow Midlands based star Paul Broadhurst has certainly led by example, winning the Senior British Open at Carnoustie in his first full season on tour in 2016.
Desire – "The big advantage with Broady was that he kept on playing through the years, won a lot of regional events and stayed competitive so he could hit the ground running when he got to the seniors tour. I've struggled to do the same with other commitments and also probably because I've not had the same desire to play and compete quite as much.  But definitely this year I've practiced a lot more and played a few extra events to get my game in shape ready for October, and ahead of next year when it all really starts in earnest."
Fire still burning– "I'm the young guy all over again and there's a lot to do, getting to know all the new courses, travelling again as well as looking forward to getting competitive and playing some real proper stuff. I know I've got the game to do well and the determination too.  Once the competitive edge kicks in, there's no stopping that, as any professional sportsman will tell you it never leaves you."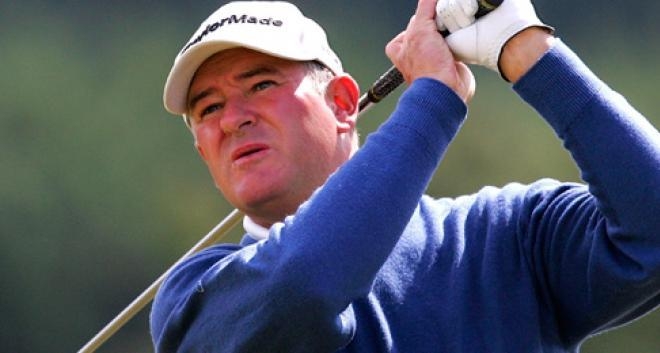 With the kids grown up now, touring life, and with the wife too is set to be a little more relaxed than when Peter was first competing in the early 90's. That's something he's looking forward to but that won't come around until 2018. In the meantime, how about further afield?
Calling America? –I'll probably try pre-qualifying in America after the Forest event. The only downside to the European Tour at the moment is the long close season in the winter; hopefully they can add more events as it continues to grow. But the ultimate challenge is to make it in America, it's huge business over there and highly competitive but we'll give it a go."
Peter competed many times at Forest of Arden back in the days when the Meriden venue hosted English Opens and British Masters. As many locally based PGA events are still held here it's a venue he knows very well indeed.
Home Advantage? I'm delighted that my first event is so close to home, around a place like this which is always in stunning condition. I've got fond memories of the forest back to the days when it was a regular tour venue for us. It's a superb course and that back nine has some great finishing holes, coming down the stretch in contention on The Arden is always special. I've got some lads coming over from here (South Staffs GC) as well so I should get some good home support behind me."
Ambitions – "Just to win on the Senior Tour would be a special achievement. I won on the Challenge Tour and the European Tour so it's an ambition to go out and complete the set. It would be nice to get a good run in the majors as well."
Sponsorship –"We've been starved of good golf events in the region for too many years now and the people always come out in strength, in the past we always got great crowds here and at The Belfry. But it's just edging back now and that's great to see. We've got a lot to thank Eric Herd and Farmfoods for the sponsorship at Nailcote Hall every year and now here as well. We just need to bring the spectators in again to prove that this is a great area for the big golf events. "
Currently, Peter Baker is set to be joined at the forest by the likes of Ian Woosnam OBE, Barry Lane, Gary Wolstenholme MBE and 2014 winning Ryder Cup Captain, Paul McGinley. Players involved subject to change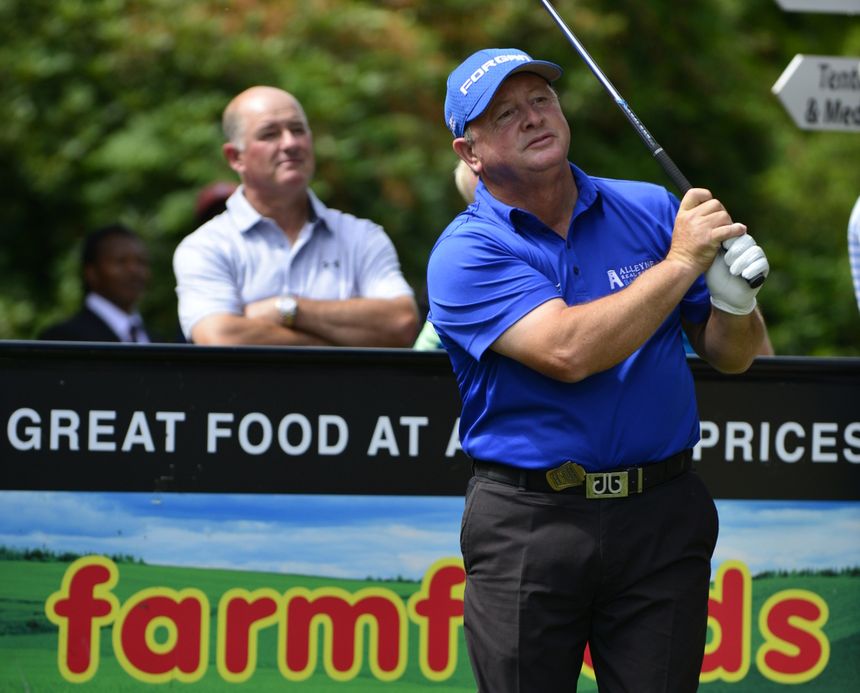 The 2017 Farmfoods European Senior Masters comes with FREE spectator entry to all three days on the Arden course. For further details on players competing, times of play, and to register for your free tickets, visit www.europeanseniormasters.com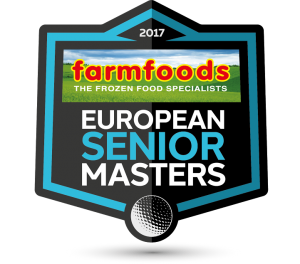 .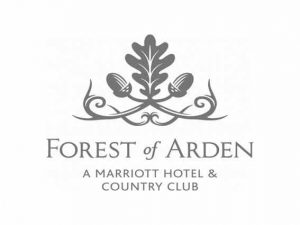 .