"2020 here we come"
The next key stage in Whittington Heath Golf Club's response to the HS2 construction programme has now commenced with the official 'ground breaking event' that was held on Thursday 18th April with the club's chosen contractor, J Tomlinson.
The existing historic clubhouse, alongside the A51 Lichfield to Tamworth road lies immediately in the path of the new High Speed 2 railway line and will have to be demolished.  The new clubhouse to be constructed will be accessed from a new roadway off Common Lane, nearer Whittington village.
J Tomlinson have started very positively and professionally with the programme plan to hand over the new clubhouse to the club in summer 2020. The building and development of this new facility will be undertaken whilst the existing 18 holes of the golf course are in full use.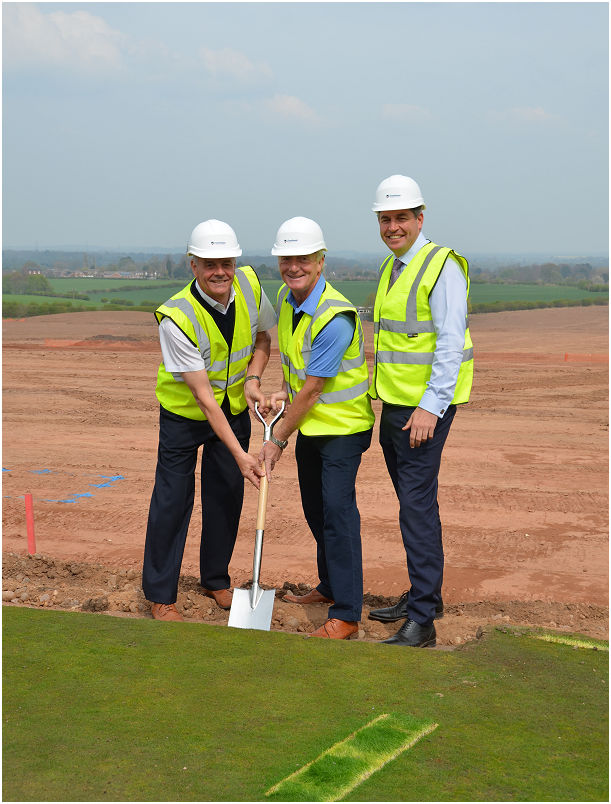 Since the HS2 programme started in January 2019, the focus has been on the reconstruction of significant features on the existing 18-hole course including remodelling of the existing bunkers and the replacement of the existing irrigation system. All have been delivered ahead of schedule and to an excellent standard.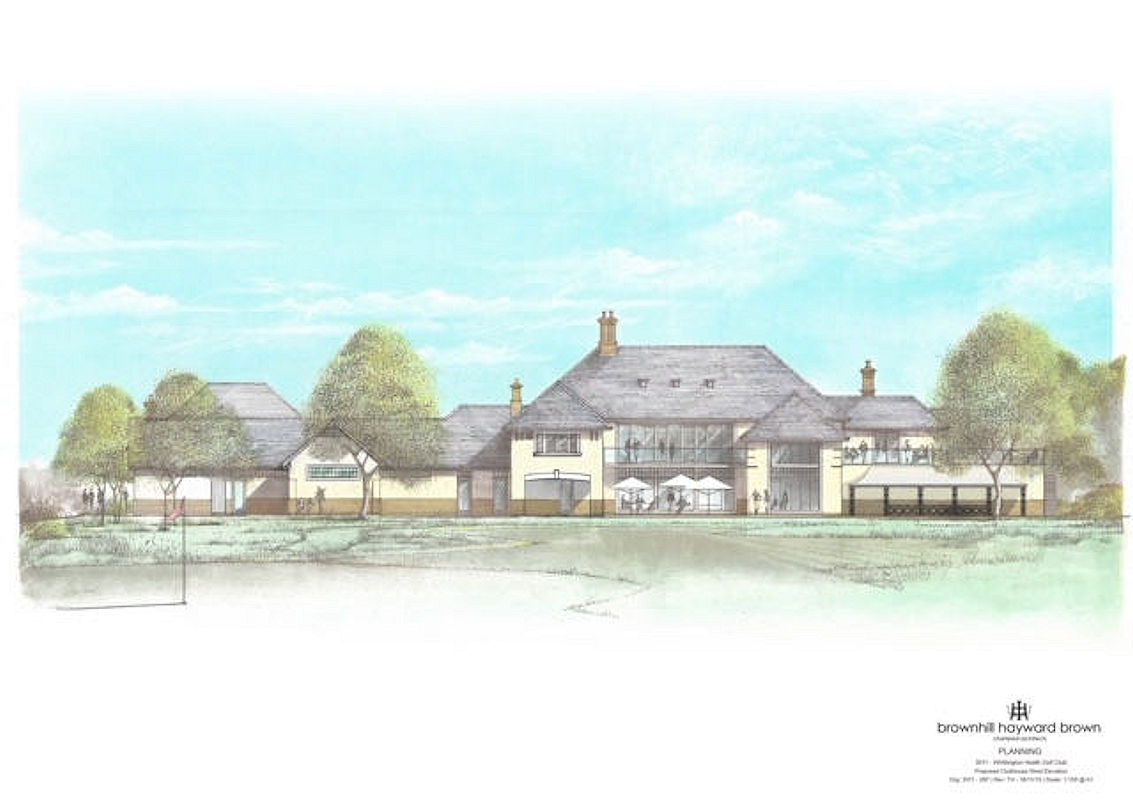 The new clubhouse (above) has been designed by BHB architects of Lichfield combining an Arts and Crafts design akin to the turn of the century and along with the Staffordshire farmhouse vernacular.   The attractive metal grandstand on the existing building dating from when the land was used as a racecourse will be dismantled and relocated on the new clubhouse as an attractive feature and a link with the past.
Richard Harding, Captain of the club, said "We are delighted to bring on board to our HS2 programme team such an experienced and professional company. Their commitment to using, whenever possible, other local suppliers is welcomed. We are so excited that our new clubhouse will be energy efficient and environmentally friendly."
Darroch Baker, Construction Managing Director at J Tomlinson, commented: "We're excited to begin this highly-anticipated stage of Whittington Heath Golf Club's redevelopment programme. This is a landmark project for J Tomlinson, and the volume of enthusiasm from members of the club is great to see. We look forward to managing the club's creation over the coming year."