Founded in 1923, a warm Black Country welcome awaits at this peaceful and very accessible South Staffordshire location. A mature, undulating, parkland course of distinctive character, Bloxwich makes full use of its natural hazards to provide a testing round of golf and a real sense of achievement for players of all levels.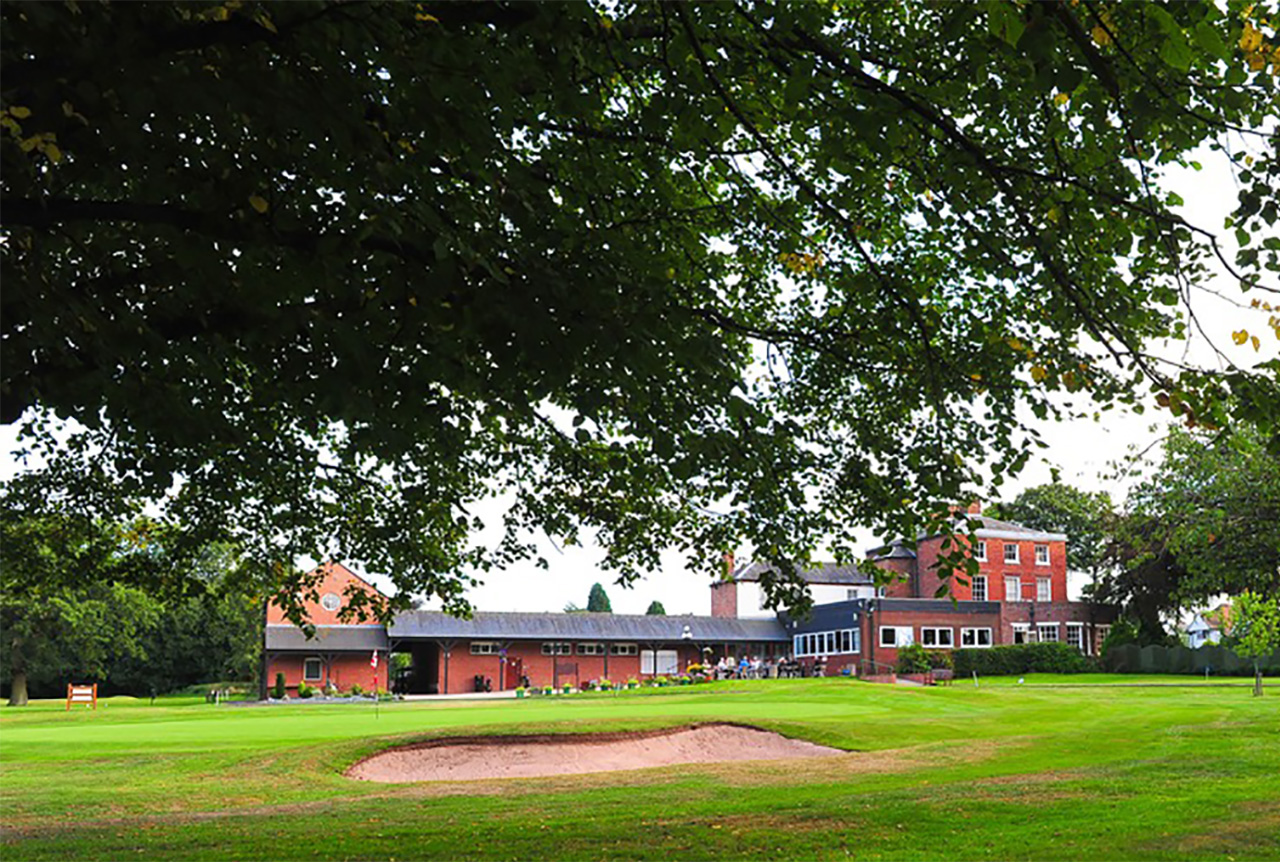 A successful course overhaul took place in 2010, providing fresh impetus for this long standing member run establishment. The mature parkland layout is set in attractive wooded surroundings, regular water hazards and well placed bunkering dismiss the comparative lack of length as no guarantee of an easy time. Imaginative design ensures that attractiveness and devilment go hand in hand, such great variety at Bloxwich both in terms of looks and test. There are holes here that can seriously threaten a scorecard, yet they are soon followed by ones that may offer you something in return. The course is far more tranquil and peaceful in nature than would appear possible on arrival, back into the heart of the rural Staffs countryside without even the merest hint of the neighbouring urban sprawl.
Save for an increase of 75 yards in length, attributed to some brand new back tees constructed in places, it's the same 18 holes, just in a different order. The changes were possible thanks to a mere half acre of land at the courses western border. The acquisition of the land made it possible for the designers and groundstaff to construct a new path that led to creating two definitive loops of nine.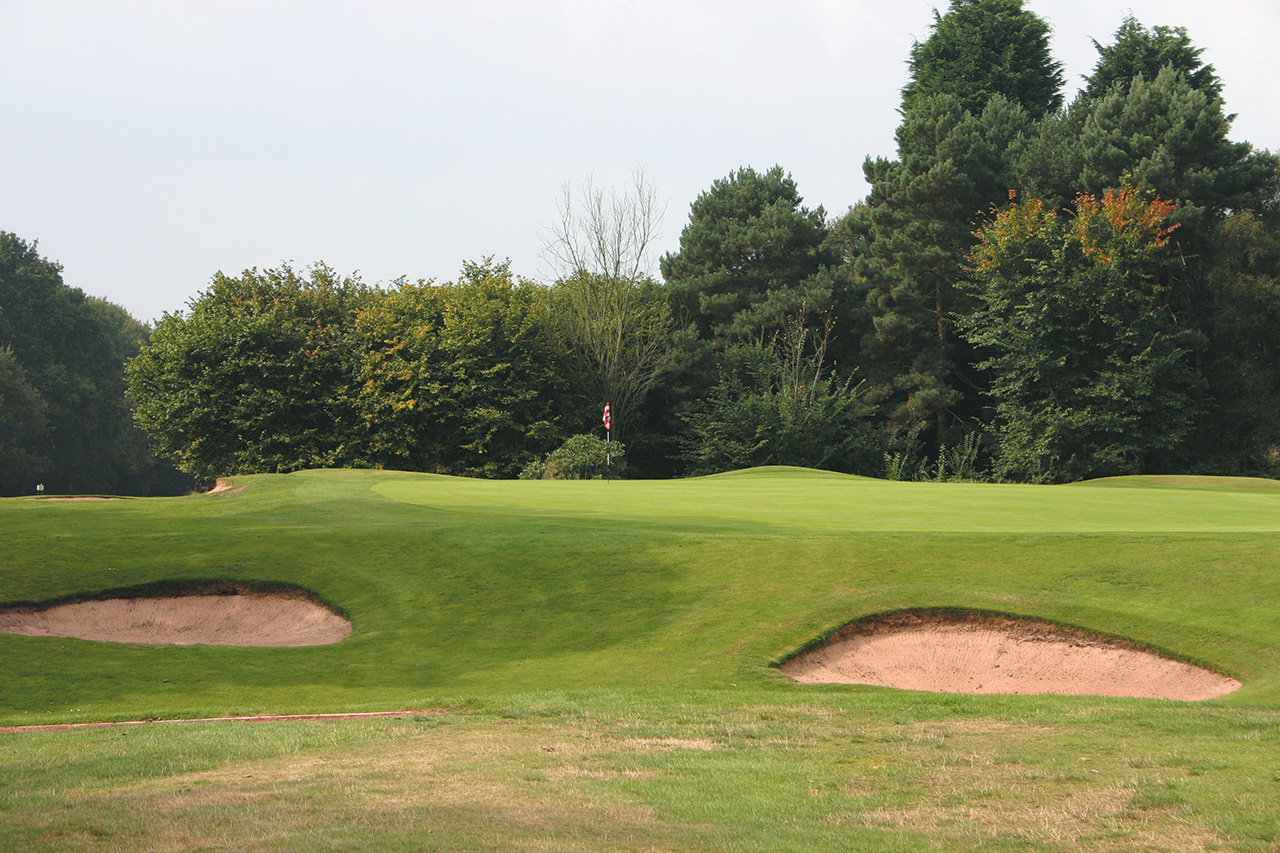 The short holes stand out at Bloxwich, five in total, each one very much in mid iron range, 15 (above) is a particular highlight. This one is set in a secluded tree lined corner and can be deceptive, the raised green with it's steep banking on all sides attracts any swirling breezes that may be around, little pot bunkers are dotted about to penalise any less than spot on club selections. The putting surface here is typical Bloxwich, sloping, quick and a threat if you end up on the wrong side of the pin.
The short par four fifth (below) has always been a feature hole at Bloxwich, its twin sided water hazards have posed many an issue over the years. The new back tee has added enough yardage to deter all but the very longest hitters in trying to drive the green, this lovely looking challenge is now a true two shotter.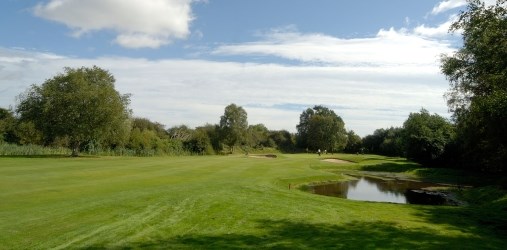 ---
MG Pick

:

18th hole 448 yards, Par 4
The best benefit of the re-routing of the course was to provide it with a fitting closing hole, and this one is certainly that . Water in front of the tee, then you travel uphill through a gently twisting tree surrounded fairway to a well protected green in front of the clubhouse patio. To reach it in two requires two accurate and lusty blows, you may need to rely on a tip top short game to finish with a par here.
19th hole

:
Practice pitching ground, putting green, chipping and bunker area plus nets. Modern amenities, well stocked pro shop, new locker rooms, spacious bar and restaurant, society and corporate packages available.
.