2017 has been a very successful year for Coventry juniors.  The climax of the season was winning the South Warwickshire Junior Golf League.  Our last match at Nuneaton was a must-win situation and we did it in style.  It was a magical moment when we realised that we had clinched the title.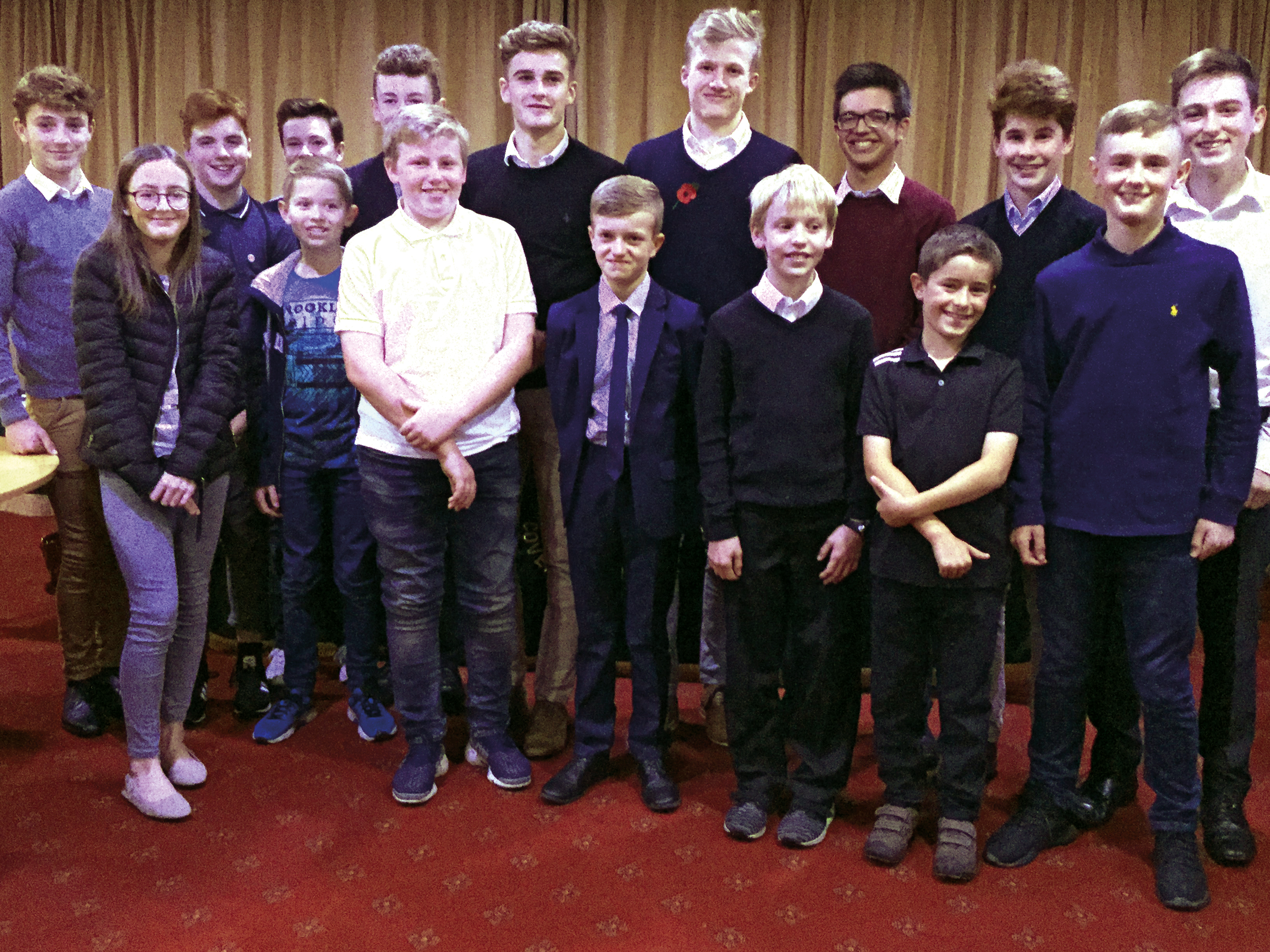 Each Coventry player is to be congratulated on their performance throughout the season.
We also took the reserve league title, a great achievement by our club handicap juniors.
Another highlight of the season was winning the Sid Mouland Trophy for best team nett in the Par 3 competition at Nailcote Hall. We narrowly lost out to Leamington & County GC for the Ian Woosnam Trophy for the best team gross.  Charlie Seddon took the best individual gross winning on the back nine from our Junior Captain Sam Miles.  This is an annual competition for the South Warwickshire Junior League teams.
Three of our players have won Junior Opens this year, Matthew Pandya winning at Nuneaton, Harry Miller at Kenilworth and Roxanne Lindsay taking The Coventry Open title.
Handicaps have tumbled and we now have 4 single figure players and many more will follow as they continue to gain experience through playing in regular competitions.
Our Junior Academy is for beginners of all ages and goes from strength to strength with currently 14  members.  This was the brainchild of our Professional and what a huge success it has been, seeing much progress to full junior membership.
We have entered the Royal British Legion Junior Golf Challenge for the past 4 years with the most successful year being when we reached the quarter-finals travelling to The Royal North Devon Golf Club.  This event is a great opportunity for our youngsters to play different courses all over the Country.
We will enter again in 2018 when we hope to go further in the competition.
A trip to The Open and a social evening with Parents to the local bowling alley also played a part in a fantastic fun year for the junior section.
All this success couldn't have happened without the support of some very dedicated people and at Coventry, we are so lucky to have a hard-working junior committee plus the commitment of our Professional and his staff.
Facebook  Coventry Golf Club
Twitter  @ Coventry GC.
www.coventrygolf.co.uk