Session V – Basket Case

The fact that somehow we've made it all the way to 50 editions of MG since our birth in September 2012 quite surprises myself (editor Phil) and designer Chris to say the least. We've had our fair share of trials and tribulations and hurdles to cross in all those years. Too numerous to mention to be honest, but Chris and I have survived and hardly ever fallen out either, and improved our skills over each magazine we've produced.
Session IV – Playing Lesson
Never stop learning do you and the same thing could be said for the game of golf itself. So when thinking of a way that we could reward ourselves for reaching such a lofty milestone and also run something that all our readers could potentially benefit from, there was only one way……………… the Charnwood way.
The Background
Chris Jones had no interest in golf when a fresher faced editor bounded into his office in 2012, shook his hand and said "we're making a golf magazine." At that time I think resentment at golf would be closer to the mark!
However as the issues and months and years went by, and Chris sat there in the office while the playing staff told tales of wild and wonderful golfing trips around his ears, his resistance weakened. Soon he was being inquisitive, wanting to know about the game, how much things cost, and checking out YouTube tip channels. We finally got him to the driving range in 2015, and he didn't actually fare that badly at all. Eventually we took him down to Westwood GC in Leek, our local course for a few nines and one 18 hole game.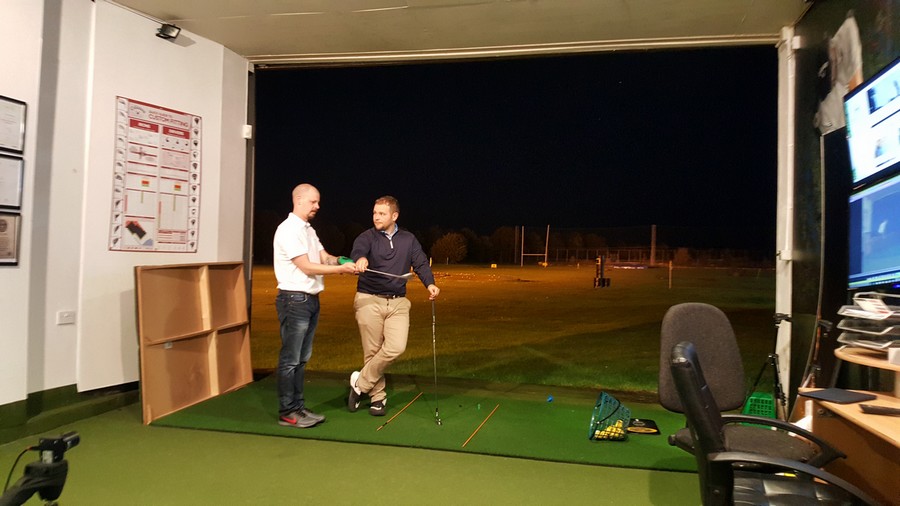 It wasn't all successful and progress was a little slow but by summer this year his liking for golf was turning into something stronger. Then he started mentioning things like new clubs, and custom fitting, ( running before he could walk, possibly)  I decided there and then that intervention from a more talented source was in order………….
Phil Nicholas is a far more adept and experienced golfer, well at least he should be for the former! 35 years I've been golfing and eight years working as a golfing editor, so I should know a bit by now. But it's never quite come off for me, for a number of reasons.
I like golf a lot, but you could never call me a golf addict
I've never been a club member
I've never played any true competitive golf over a long period
I've never had a golf lesson
I've had periods, pre-golf mags where I haven't played at all for very long periods of time
I'm a fair weather golfer!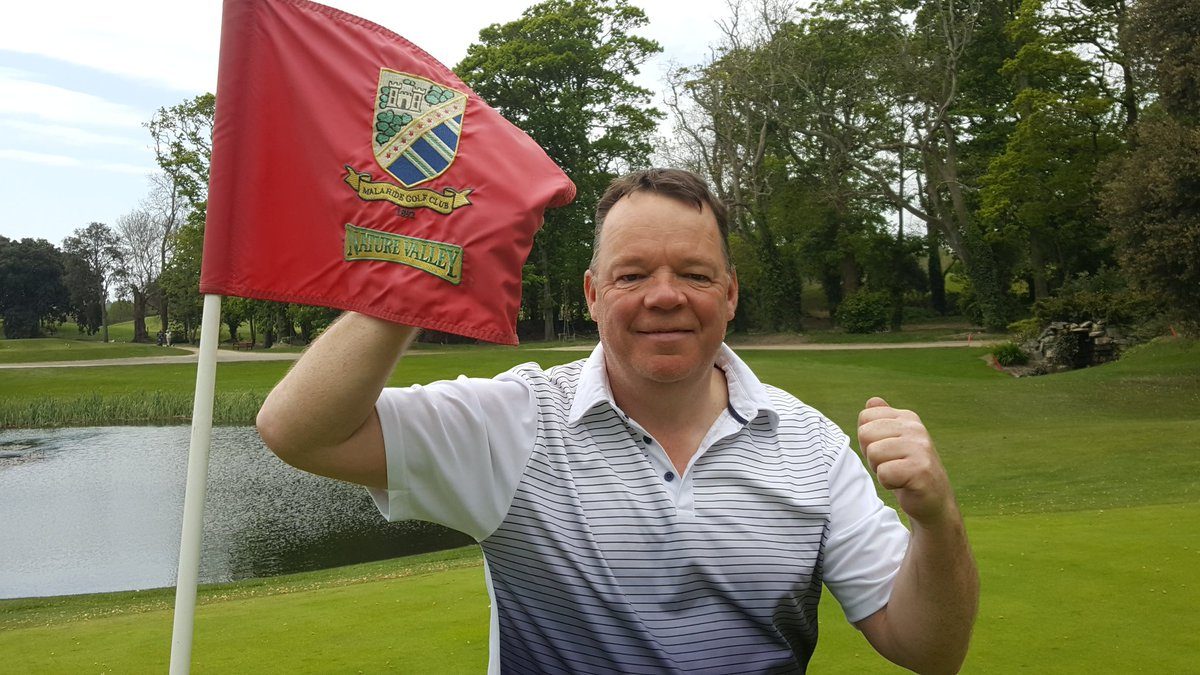 I guess all these things and no real natural ability have combined to give me an unreliable golf game and an underachieving one. However there have been chinks of light, some really great rounds at times that do make me realise that there is a game in there somewhere. And most telling of all was a period of time between 2009-10 when, with my first magazine we really did play way too much golf for our own good, and I was genuinely consistently in the mid 80s round after round on some pretty challenging courses. That's another thing, I rarely play the same course in succession, ever. I've also got a rather golf unfriendly temperament too, we'll get onto that later.
But in the years since that golf rush in 2010 and into the current magazine, my work discipline has improved, but my golf game hasn't. Less golf has meant worse golf and now if I were to hazard a guess at a handicap; it would probably be around the 20-22 mark. I'm a golf editor, I should be better than that, time to arrest a slump; some intervention from a more talented source was in order…..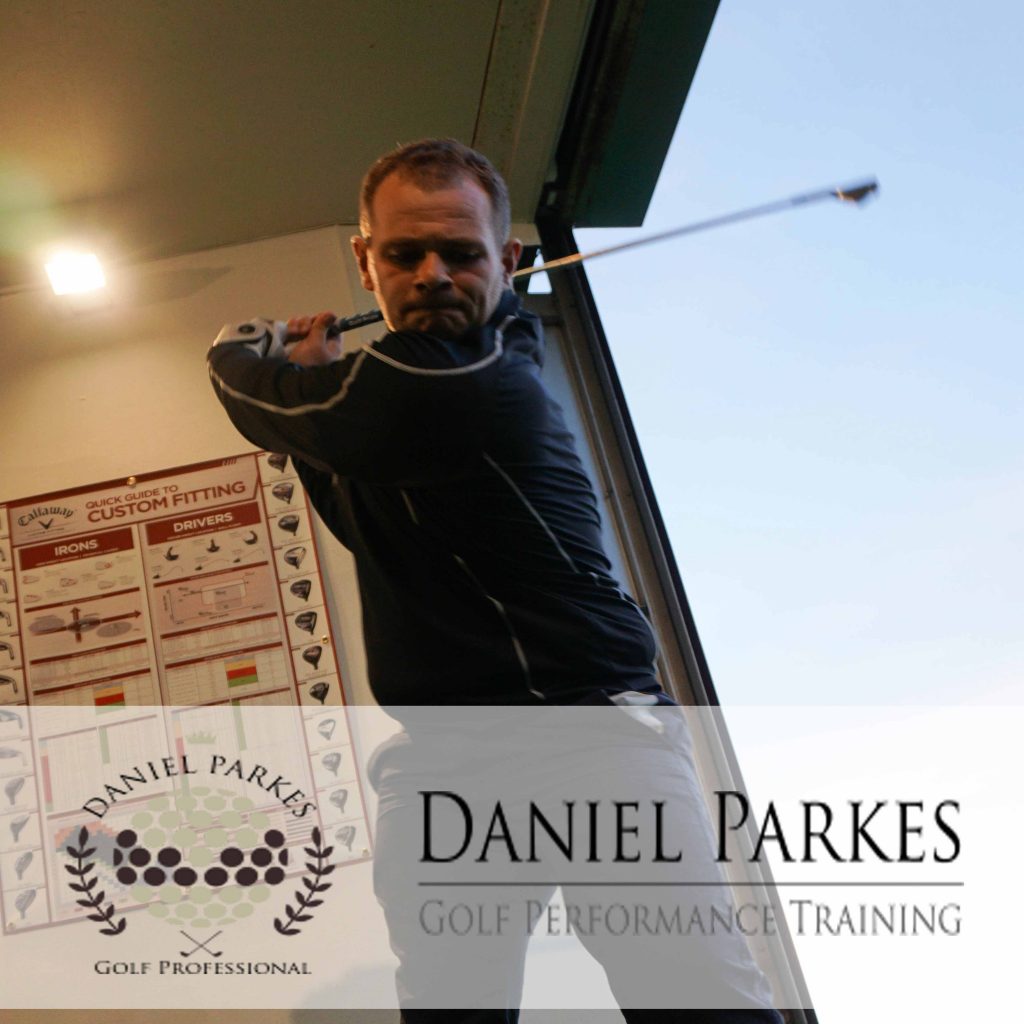 Dan Parkes from Charnwood Golf Complex near Loughborough is only a young man, but has achieved much in his golfing career, and is already a two time award winning advanced PGA Professional. When he took over as the main man at Charnwood and overlooked the training and academy improvements at the complex, he came to MG to get his message out there. Charnwood had become one of the best golf improvement centres in the East Midlands. Not only that, Dan and I got on immediately, his easy going and relaxed style and a good sense of fun resonated and we soon got him doing his own videos to put on the website to help him boost his business.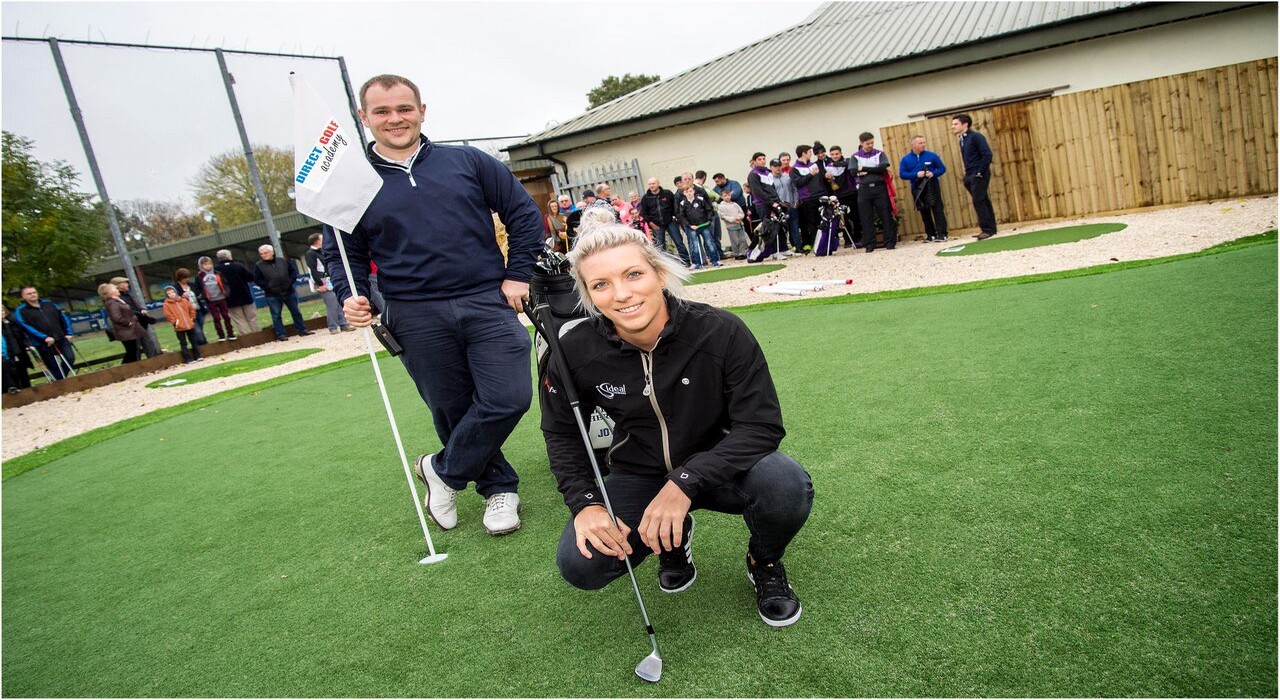 So when thinking about this idea, Dan and Charnwood ticked all the boxes. Great facilities, and we'll be visiting all of those, a good personality that I knew a nervous Chris would appreciate, and just close enough to Leek, to make a regular trip over worthwhile…………..start the car.
We devised a major golf improvement plan for us both with Dan. Figured that our two very different standards would test Dan out and produce lots of useful material both written and in video form that many other golfers could benefit from. But to test ourselves to the limits we need goals, and here they are.
Mission objectives
Chris's main goal came to us very co-incidentally. We have a great relationship going with Club Choice Ireland, every year myself and Bill visit for a three night break (below) and at least three rounds of golf at some of East Ireland's best courses. We also imbibe a little too if you know what I mean, and if Chris was envious of anything, it was that! Tiernan, who runs CCI and Chris have built a great relationship too, but only a remote one. Chris is such a talented designer that he's Tiernan's go to man when he needs a new ad doing. But they've never met and in conjunction with Club Choice Ireland, that's where the goal comes in.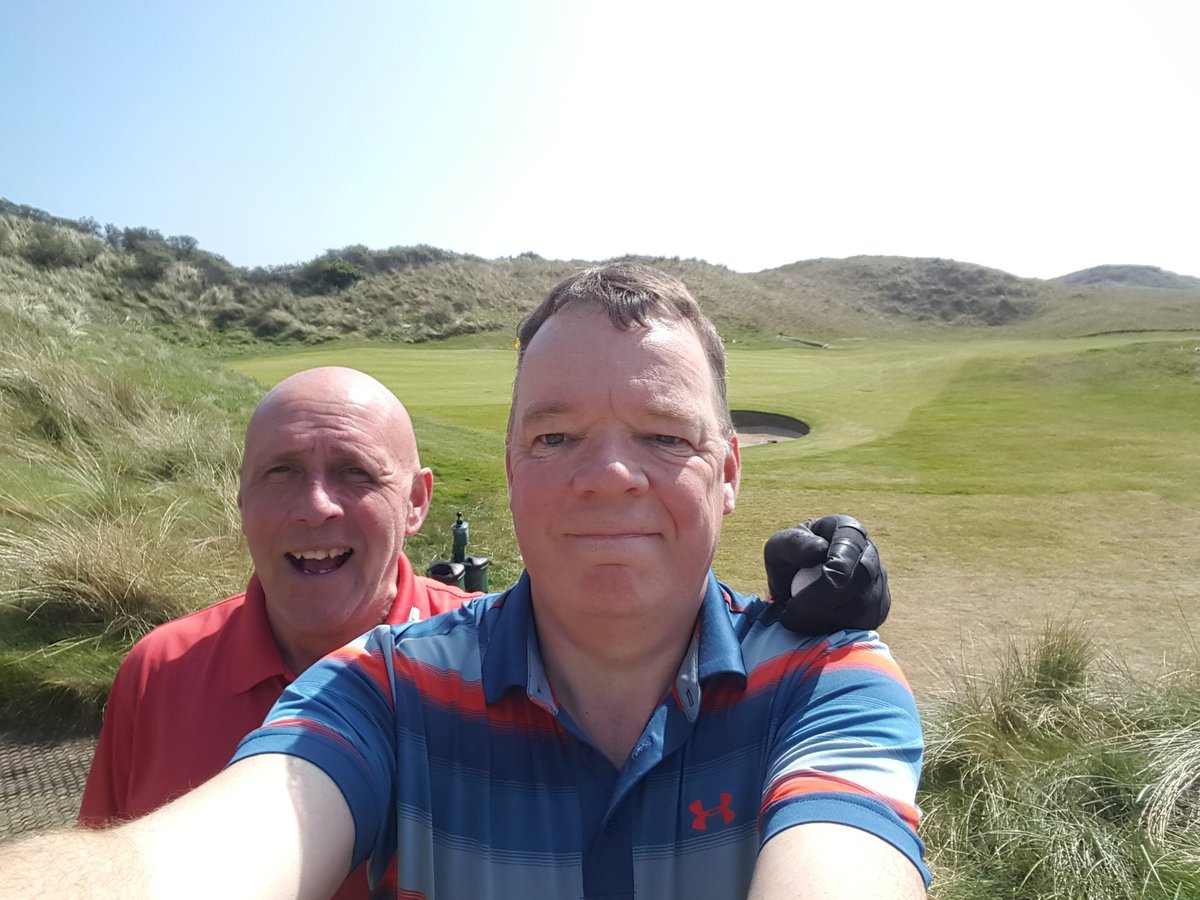 Chris must become adept enough at golf to be able to hold his own and enjoy his game at some of those tough Irish courses by May 2018, which is about when we'll re-visit. He'll also have to be adept enough to play with a hangover too, as many Guinnesses are promised too!
Phil's goal is more wide ranging, realistically between now and May my golf game is probably strong enough to get enough improvement anyway under a talented coach like Dan, it's just a case of bringing the good stuff back again and getting me back down to 15-16. I know I can do that if I apply and also play a whole lot more, but what about the mental side? I've never had much joy with competitive golf but now I'll have to get some. Phil's goal is to enter a major Midlands based big club singles competition in April or May next year and compete well enough to have a realistic chance of scooping best nett. I'll need a good temperament to do that, good luck with that Dan!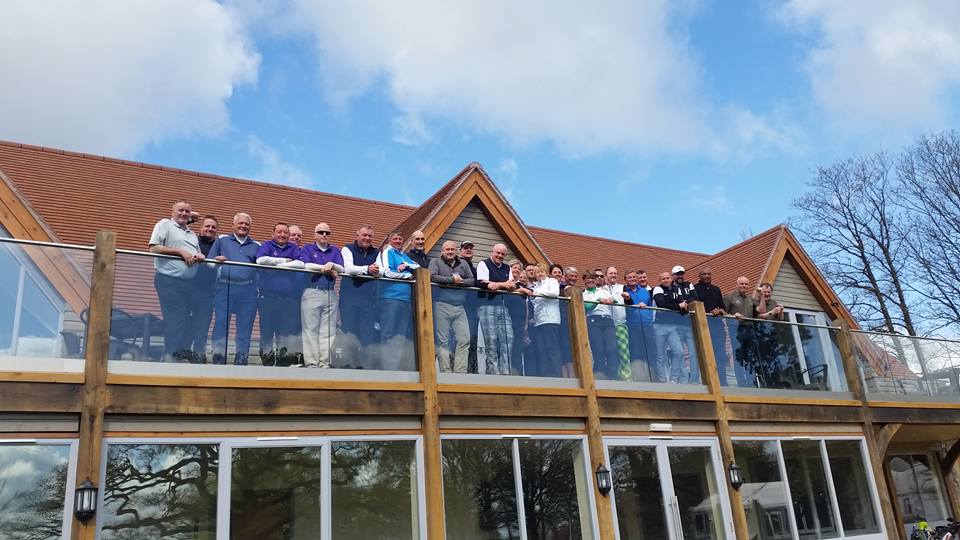 Then there's a joint target too. We run the annual MG Matchplay Masters at Nailcote Hall each spring (above), a very popular pairs competition with the readers. Guess who's going to enter it and win it in 2018? That's right – Dan and Peter Baker!…………..no, not really, pros aren't allowed……………Chris and Phil will be up for the cup!
The Introduction
On Tuesday Sept 19th, Chris and Phil joined Dan at Charnwood Golf Complex for an introductory session in Dan's custom built learning bay. The following content is largely video based with commentary from ourselves, but mostly by Dan himself. As we go through the process we hope by watching the clips that you also learn a few things and can successfully apply them to your own games and improve too.
We'll go through every step of a golfer's game and you'll see us use all of the facilities at the complex and also how we get on away from Charnwood when we're doing the homework he sets us. Dan will explain it all and we're very confident he'll help us succeed. Also that he might grow a few grey hairs in the process, this may be a bumpy ride! But we'll have a few laughs as well in the process; after all, golf is fun.
Before we begin – a message from our sponsor
PREVIOUS VIDEOS
Session I 19/9/17 – Initial findings

Session II – Getting to Grips
Session III – Swing Summary