In 1996 Vale of Llangollen Golf Club phoned me up enquiring about honours boards. I was the local signwriter, and more used to painting B & B signs and lorries. I had been recommended by a member who I had recently made a shop sign for.
Having never visited a golf club before I saw the beautiful grounds with a lovely clubhouse, I suppose I expected to see honours boards on par with this but instead I saw something quite different, and all too common as I was soon to find out. Melamine engraved plastic inserts, different fonts over the years and by far the most unappealing thing in the clubhouse. They had become a problem for the club, people weren't even bothered about getting their names onto them, and come prize giving finding somebody to update these, and then return then to the club undamaged was almost impossible.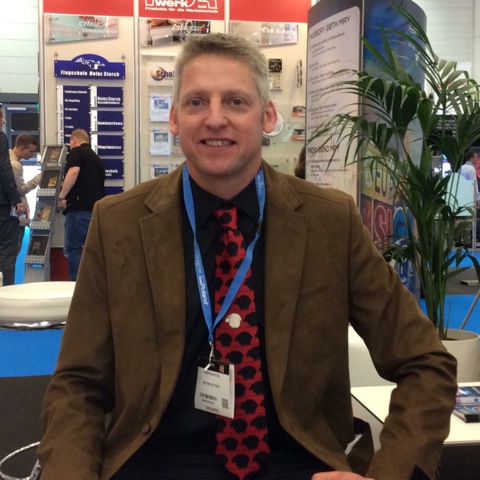 I knew straight away that I needed to create something that would become a proud focal point in the lounge area. They would need to match in with the surroundings and make people want to strive to get their name on there. All I had to do was make a good product, provide a good service, be fair to the club and they will ask me back next year to update them…just before Christmas, that sounded great! That was over twenty years ago. I now update over 1000 individual honours boards a year, all are traditionally sign written and generally finished by laying 23-carat gold leaf over the wet lettering. Some of these boards are over 100 years old, others maybe just 10 and have been made by myself, either to match existing ones or sometimes for a fresher contemporary look.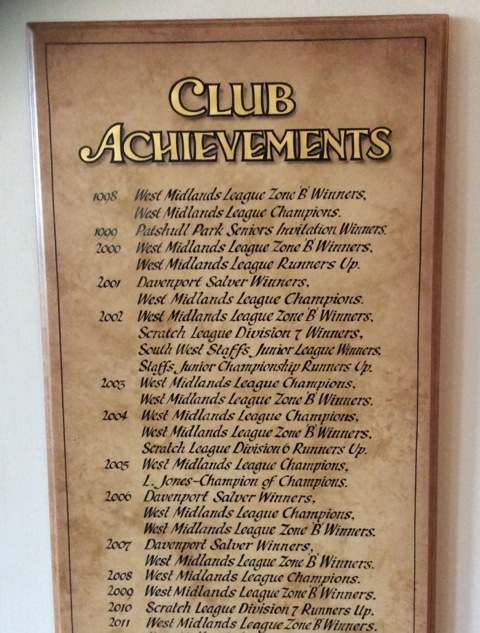 On our family farm five miles from Llangollen, the same place I have lived all of my life is my workshop, comprising of the studio, paint room and woodwork shop. It is here that I make the bespoke boards, from wood-grained panels to hand-carved oak pieces. The woodgraining is an ancient art in its' self, it is the art of simulating wood with paint. The most popular choices are burr walnut, feather grain mahogany or a birds eye maple I then lacquer and polish to a high quality. These are made to last for another 100 years, the older they get, the better they look, that's the beauty of traditional materials. Modern materials look at their best on day one and from then on it's downhill. I feel I've created a beautiful system that the clubs are proud of, it's very satisfying.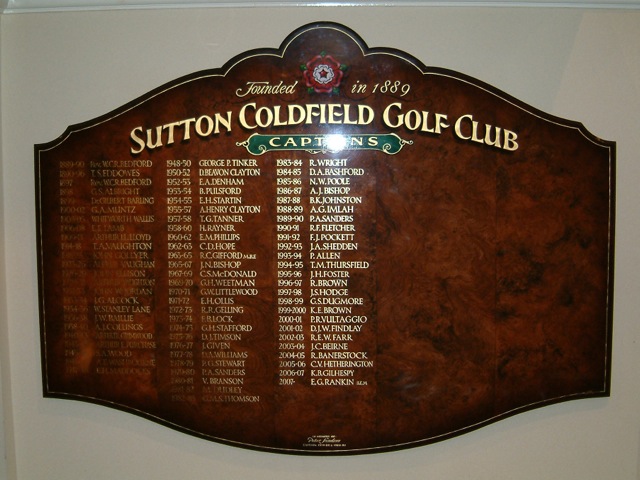 I've always been passionate about passing the craft of signwriting on to the next generation. I have written for trade magazines for about 25 years and travel all over the world running workshops to teach people how to hand paint letters. I have my own branded brushes which are used all over the world by other signwriters. At 49 I have no plans to retire for a long time, I'm a farmers' son and my Dad at 78 is still more active and happy than most half his age, work needs to be enjoyed. It suits me more to do this work these days, I've had 30 years of signwriting shop fronts in the winter and canal boats that rock. It's been fun, to say the least, but a nice warm golf club with good staff takes some beating in the winter.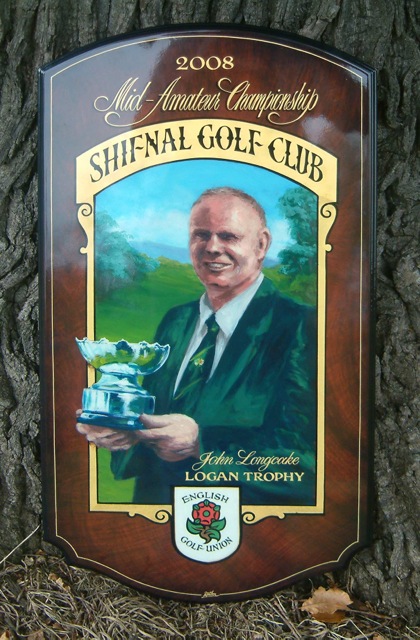 When the time feels right and the right person comes along the I shall train them to take over from me and carry on the work. I have left space on my boards for another 100 years of names and would not want to finish off by painting a full-stop on the day I retire!
Dave Kynaston