Double Milestone at Leicester!
With only a matter of weeks to go until the new Gallops 9 hole golf course opens at Leicester Golf Centre, there have been two reasons to celebrate.
The first was to mark the Millionth ball being hit on the new all Toptracer range by Market Harborough member Mark Bennett after only 4 and a half months of being open. Anders said, "Mark has been a great supporter of our new Toptracer range and has been working hard to reduce his handicap from 21 to 9 with some lessons and a lot of hard work so it was really fitting that he should hit the millionth ball."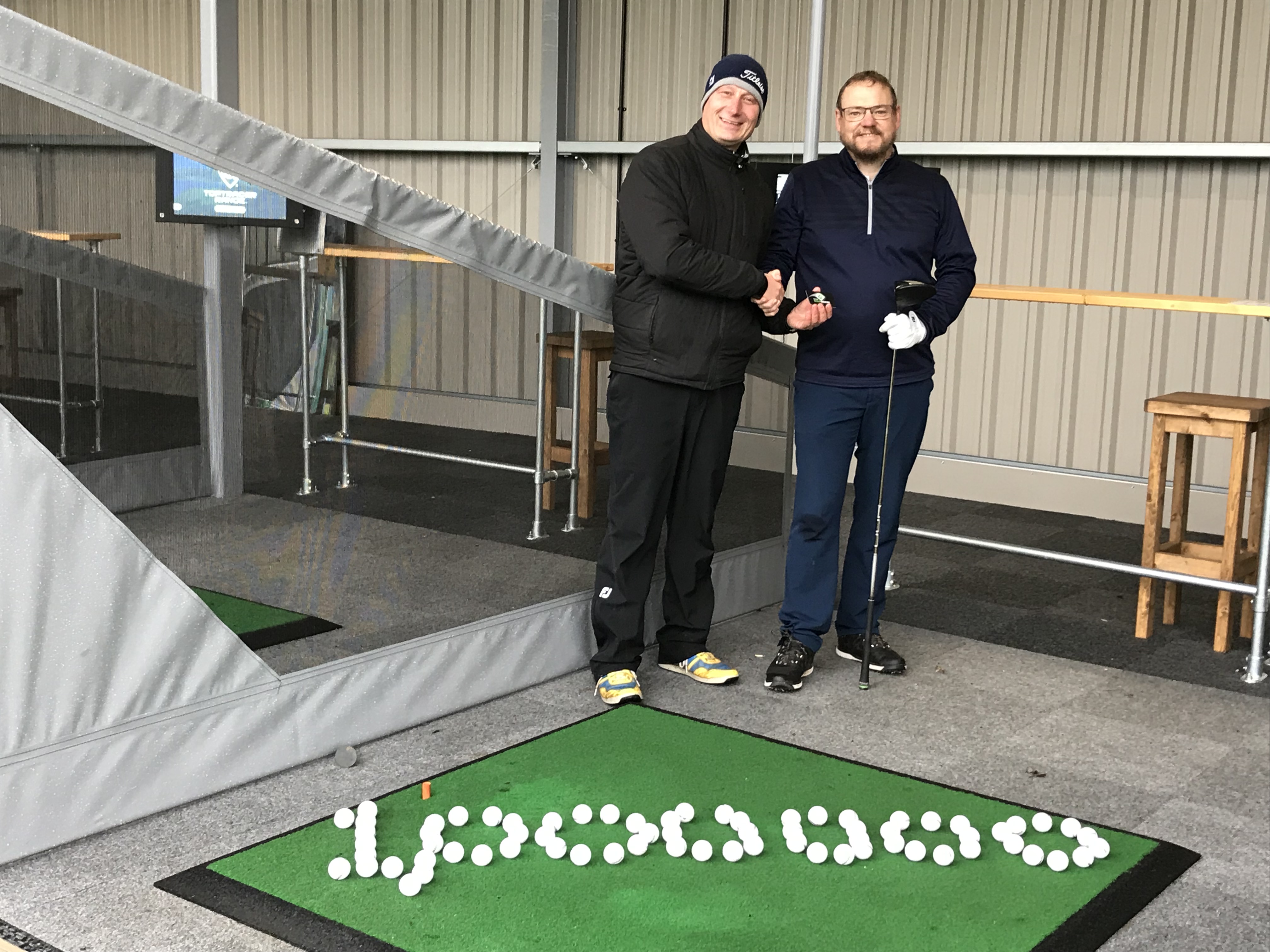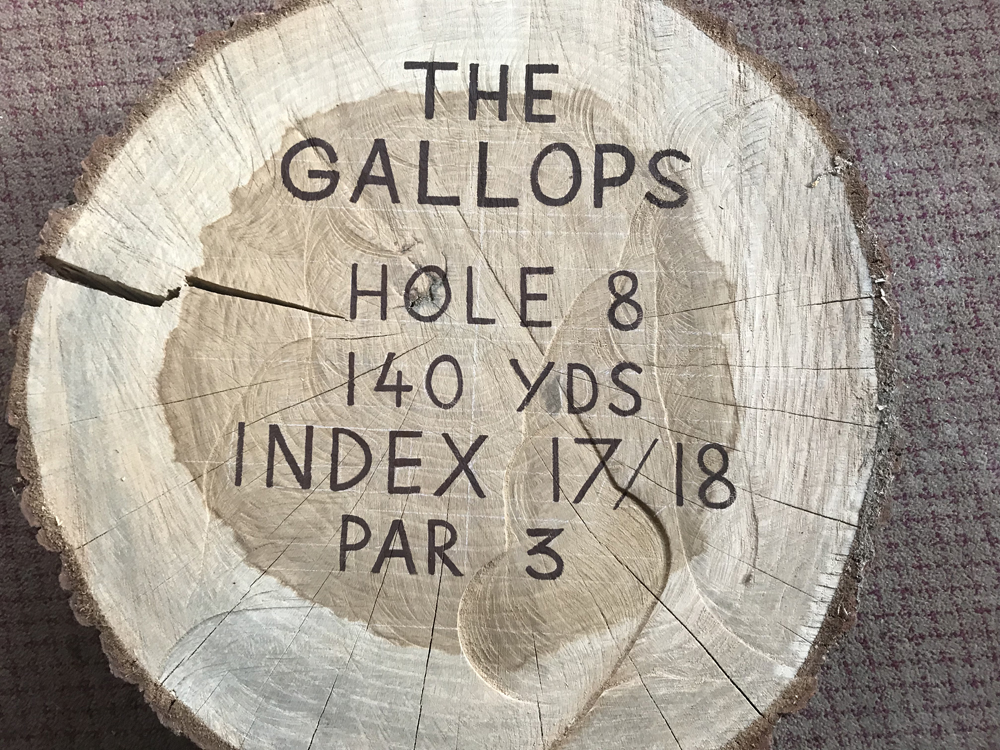 The second celebration is that the finishing touches have been added to the new Gallops 9 hole pay and play facility. This includes new horseshoe tees, oak log tees, a course rules sign and tee signs which have all been carved from an oak tree which has to be felled to build the new facility. Anders says "It was a shame to lose this lovely oak but I feel happy to have recycled it in so many ways on the golf course and the new course rules sign really showcases what we are all about, which is an emphasis on the fun here at Leicester Golf Centre for everyone." Anders is hoping to open the new course sometime in April subject to the weather playing ball.