2017 has been another brilliant year for the DERBYSHIRE FUTURES TOUR, with 90 participants under the age of 14, including 28 girls, taking part in the 9-hole series across eight courses in Derbyshire.   
A FUN, TEAM Florida Scramble replaced the usual format of the final and this took place with excitement and success at Marriott Breadsall Priory, on Sunday 1st October. This was a huge celebration of junior golf which everyone involved thoroughly enjoyed. Prizes were provided throughout the season by our fantastic sponsor 'Chinnydipper', a junior golf clothing company, and the Golf Foundation were also generous with providing golf balls for the winners. Following the presentation, we had a DISCO to round off the season, which players, parents and volunteers all appreciated!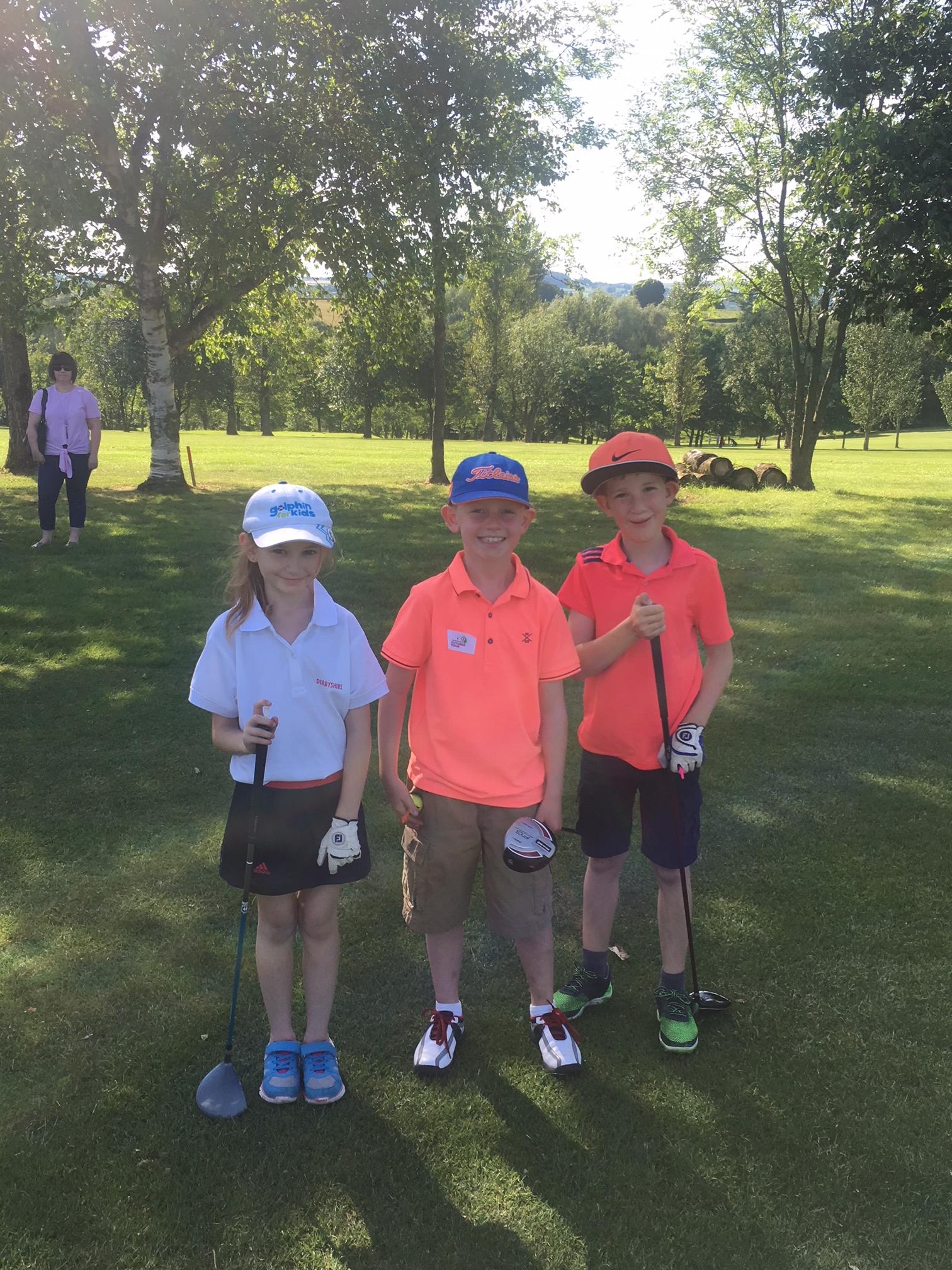 Alice Lowe the organiser, and Derbyshire County Golf, would like to thank all the helpers, clubs, players and their families for making it such a great summer.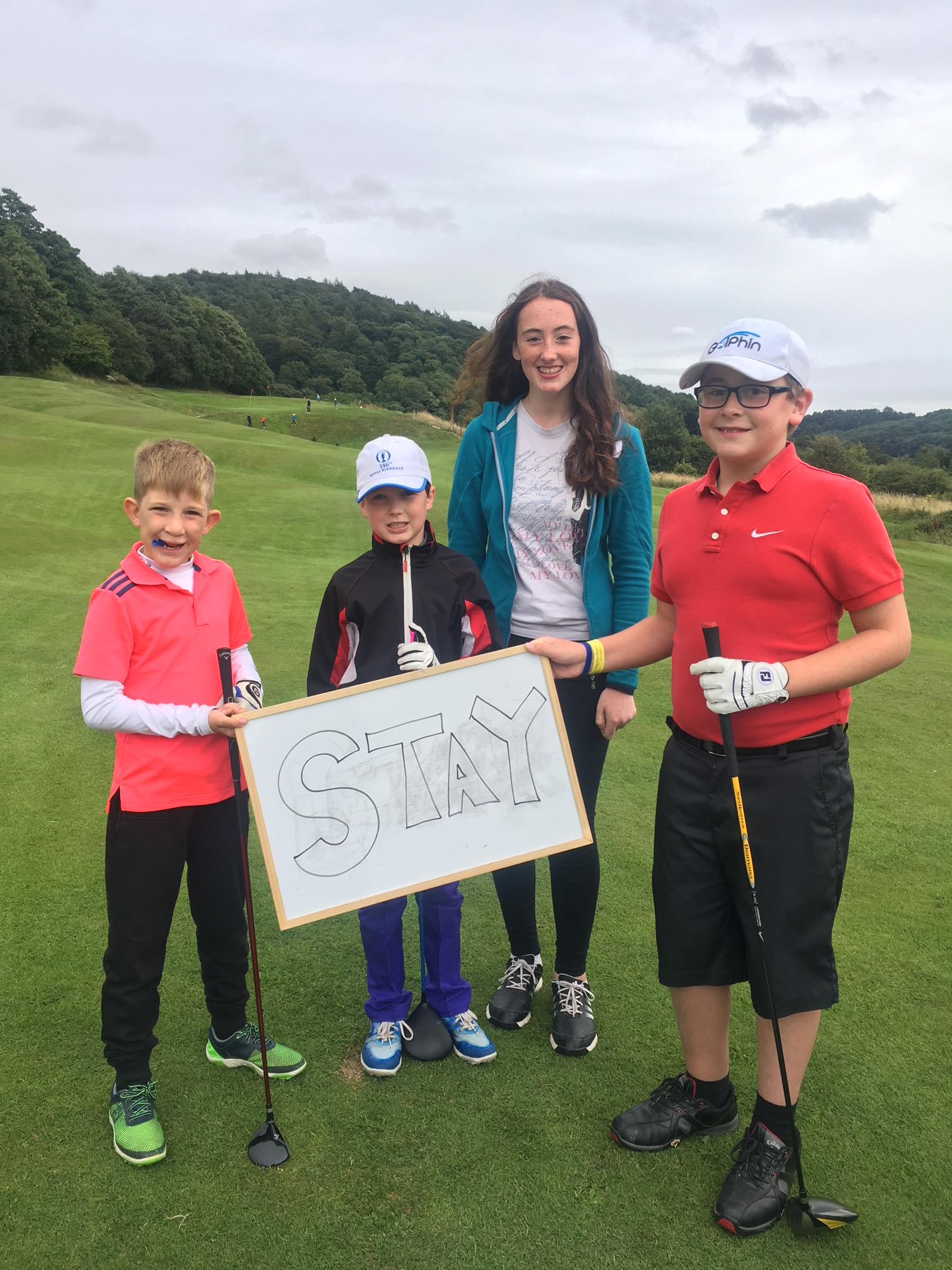 .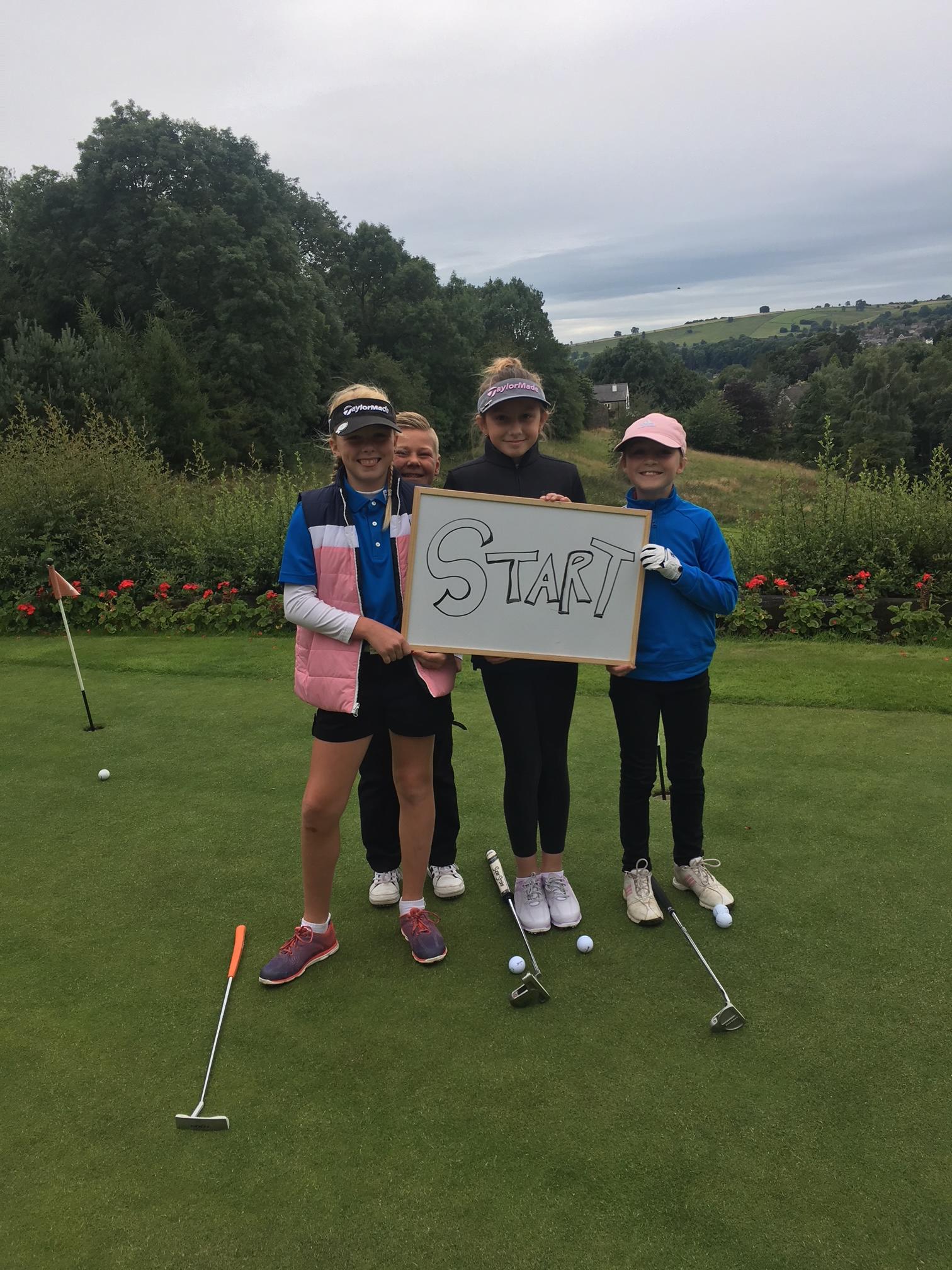 .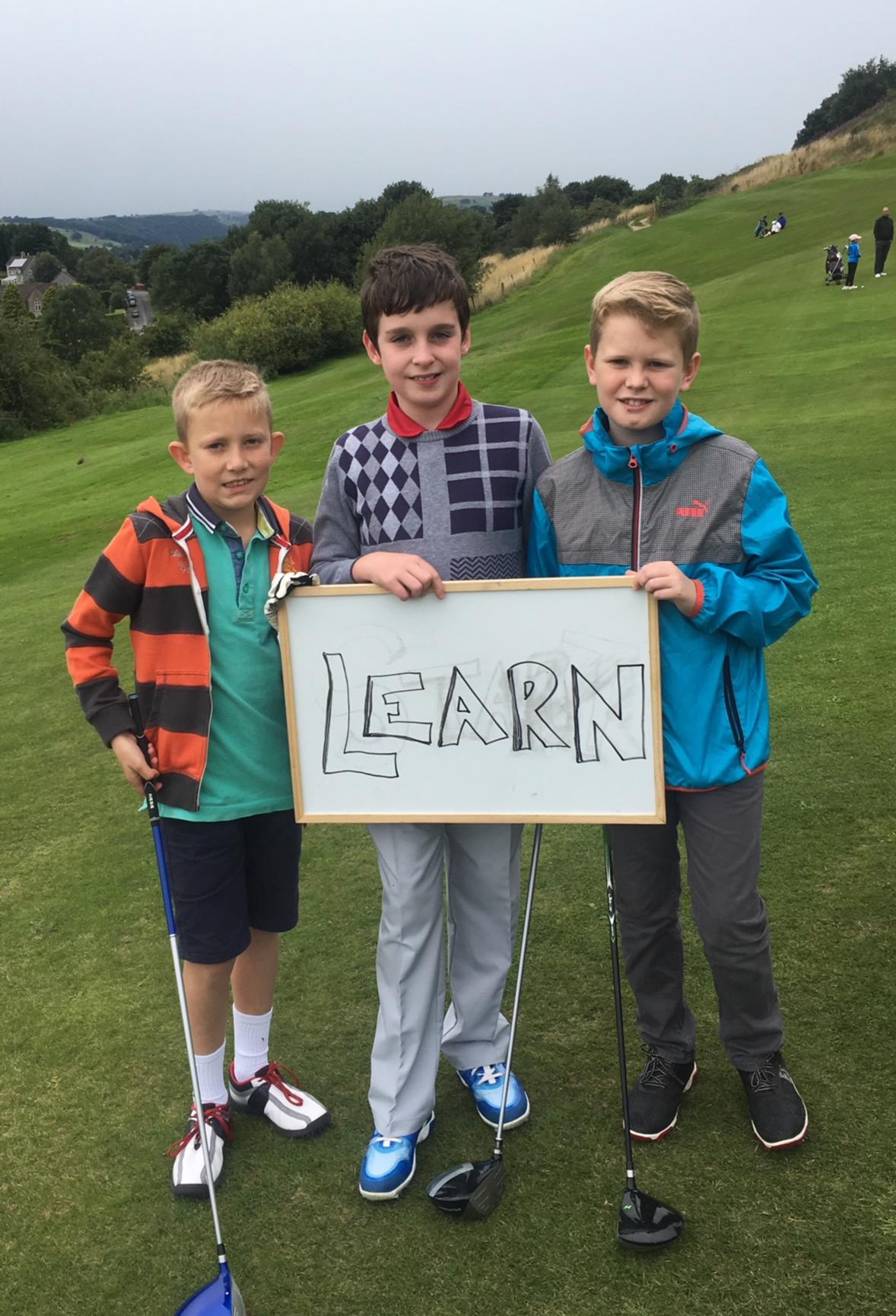 Order of Merit winners:
CONGU HANDICAP Cateogry- GROSS
1ST – Alexander Chan-Kingswood (Chatsworth) & Taylor Coleman (Branston)- pictured with Steve Cousins, 2017 Captain of Breadsall Priory.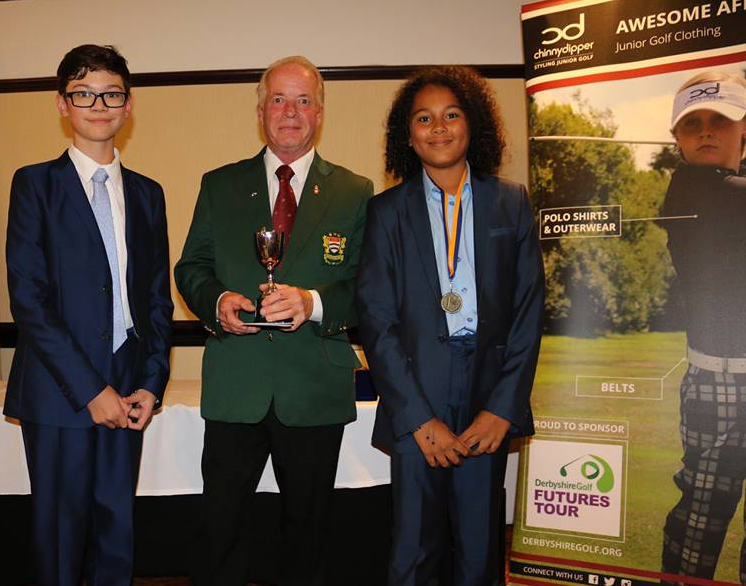 .
CONGU HANDICAP Category- NETT
1ST – Alexander Chan-Kingswood (Chatsworth)
UNDER 13S
1ST– Jake Else (Shirland)
UNDER 11S
1ST– Matthew Edwards (Chevin)
UNDER 10S
1ST– Daniel Towle (Shirland)
UNDER 9S
1ST– Jack Guy (Breadsall Priory)
GIRLS
1ST– Millie Mee (Beeston Fields)- Pictured with Maggie Wylde, Derbyshire County Golf President.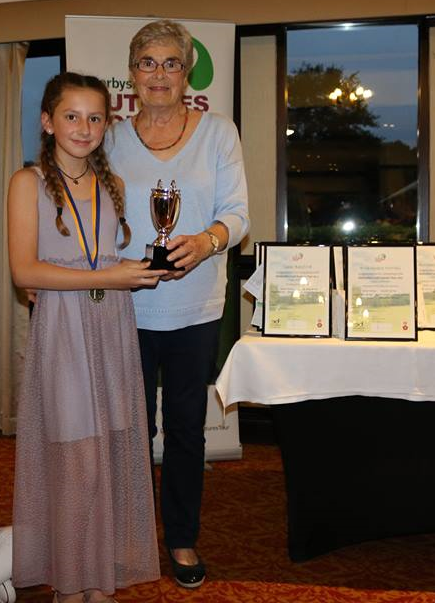 .
MOST IMPROVED
Adam Wood (Breadsall Priory) & Harry Paget (Morley Hayes)
Clubs who held events in 2017:
Shirland
Cavendish
Erewash Valley
Bakewell
Alfreton
Chevin
Kedleston Park
New Mills (cancelled due to weather)
Breadsall Priory
For more information or details for next year's tour please contact Alice: alice.lowe@derbyshiregolf.org