On Wednesday 30th October, Victoria Mallett (PGA Professional – Whittington Heath GC) and Ben Smith (PGA Professional – Ingestre Park GC) teamed up once again to put on a Girls Golf Rocks on Tour event at Whittington Heath Golf Club. This time, a Halloween Special.
Girls from both Whittington and Ingestre were invited to take part in a scarily fun golf camp, with all the golf games taking on a halloween twist. There were zombies on the chipping green, trick n treats on the putting green and witches flying on the golf course. Many of the girls got in to the spirit of things and dressed up for the occasion.
The day consisted of spooky fun and games in the morning and following lunch, the girls took to the course to play some holes.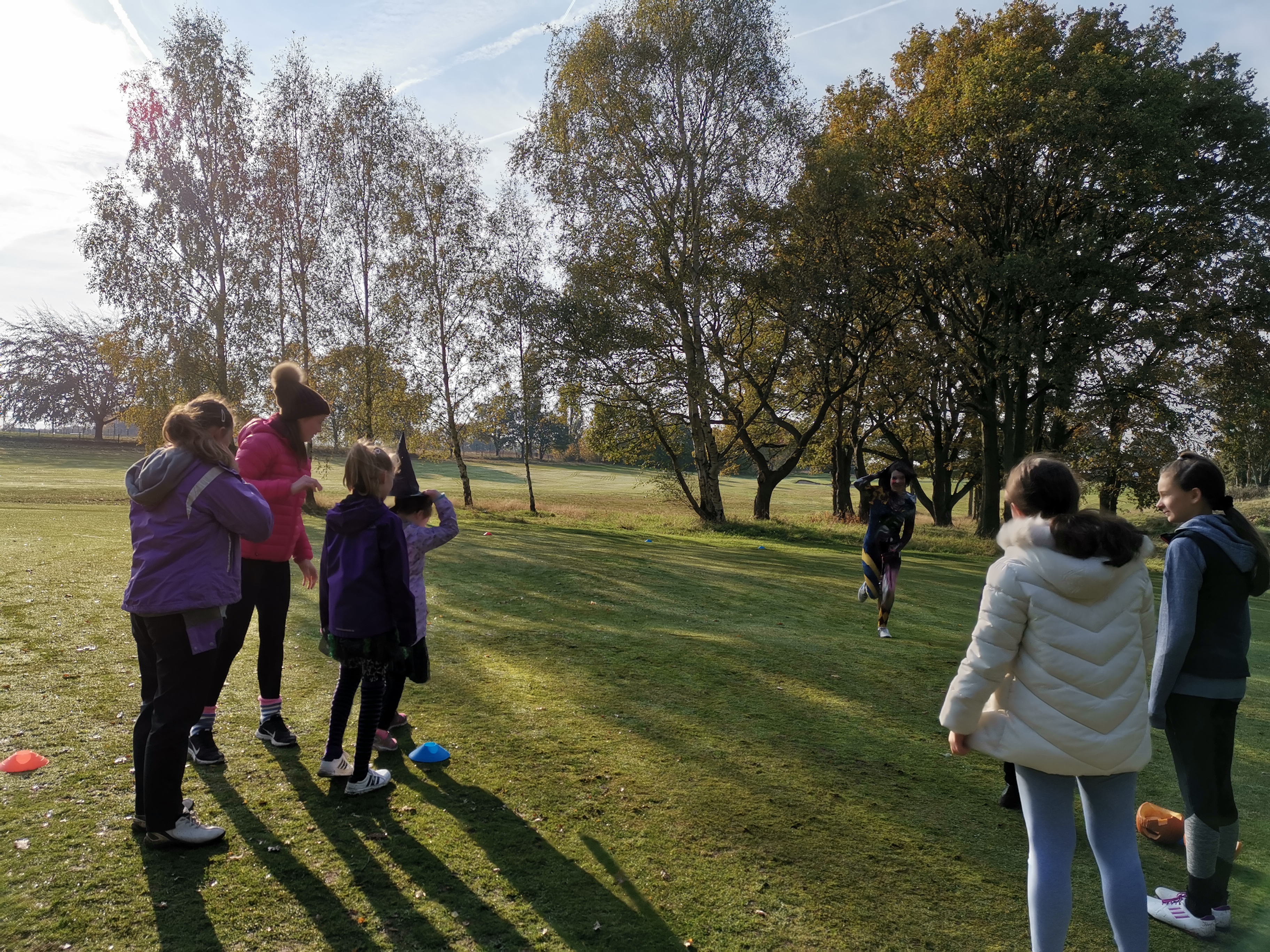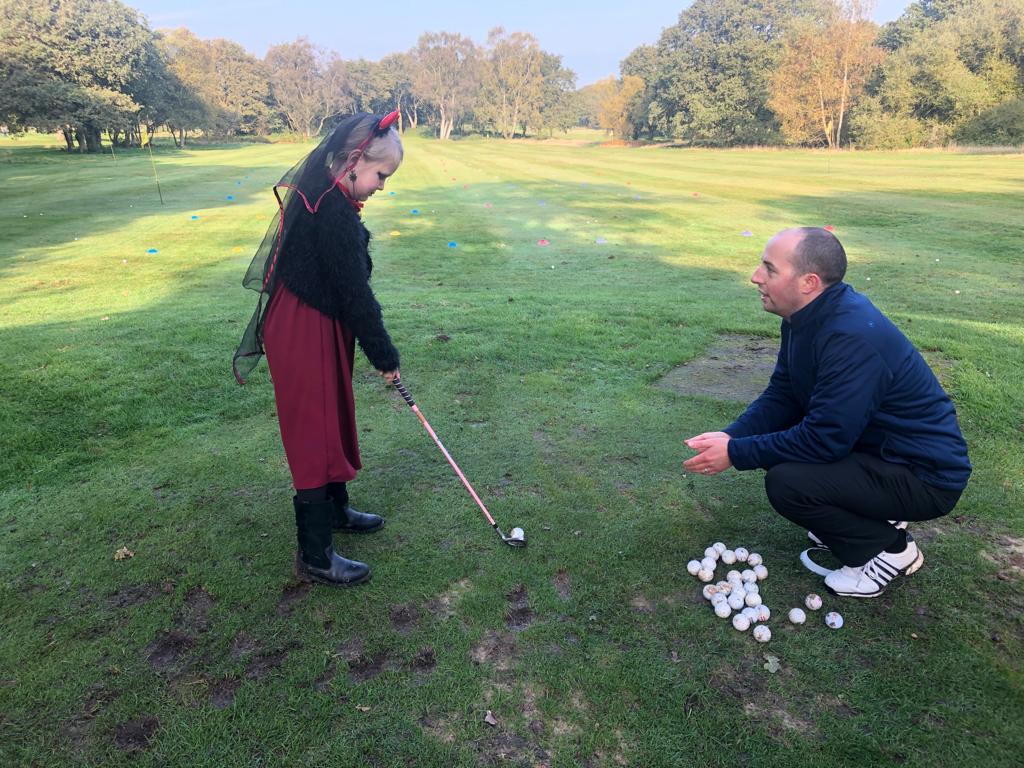 "As with the first 'GGR on Tour' event, the whole thing was organised over WhatsApp. It really is great to join forces with a like minded coach to take girls golf to the next level. We are hoping to set something up for Easter." – Ben Smith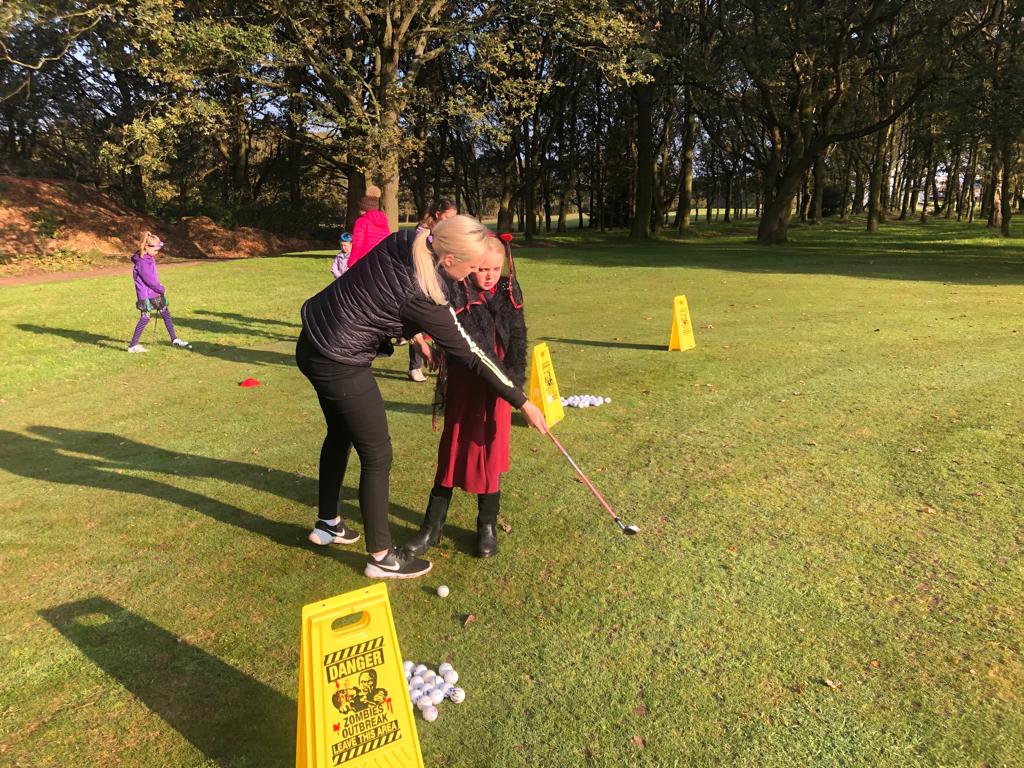 "We are really pleased with how the Halloween GGR event went, it's great to see the girls making new friends and advancing their golf skills along the way! We are already looking forward to teaming up with Ingestre for more events and would encourage other coaches to get in touch as we look to grow the game together" – Victoria Mallett