Sitting remotely on the borders of Herefordshire and Worcestershire the community of Upper Sapey has had good cause to be grateful for the existence of the Midlands Air Ambulance Charity on many occasions. Dianne Urquhart was one such patient when she was kicked by a horse, and a few years on, as Sapey Golf & Country Club's 2018 Lady Captain, she joined forces with Gent's Captain Gareth Evans to raise £6000 during their captains' year.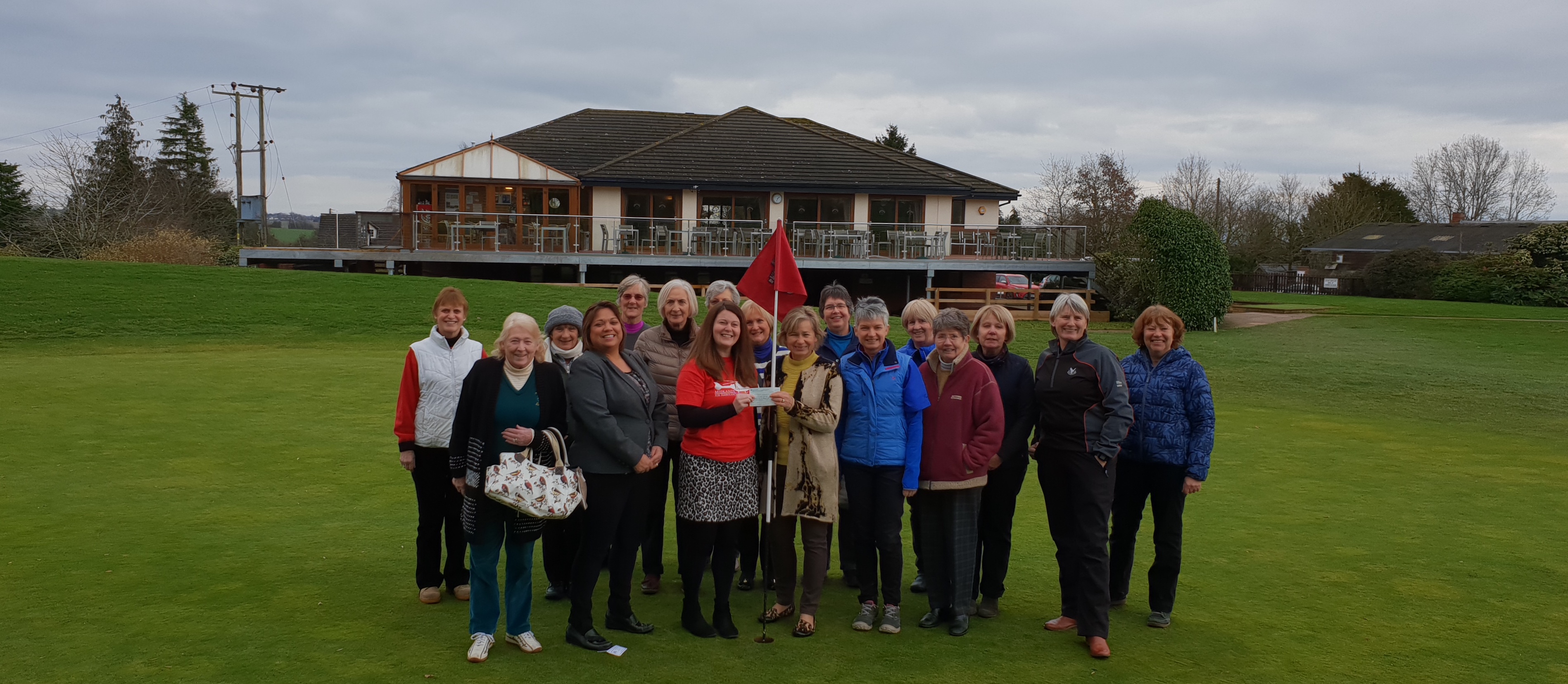 Sapey Golf & Country Club Ladies Section & MAAC Michelle McCracken
"Being fifteen miles from hospital A&E is one of the prices you pay for living in such a beautiful place and I just felt so grateful that the Air Ambulance was there when I needed it. I just had to give something back".
Dianne and Gareth arranged small events throughout the year with the ladies bringing in tasty produce for table sales and a charity ball in the summer was hugely successful bringing in over £4000. Gareth said, "We asked all our contacts for items that we could auction or raffle and people were incredibly generous". Ten other golf clubs also donated rounds of golf for auction and Dianne used years of sales experience getting pledges from local businesses, many of whom supply the golf club.
General Manager, Cheryl Waring said, "There's an incredible community spirit at Sapey Golf and Country Club so everyone got involved in one way or another – even those who didn't attend the summer ball helped by donating prizes or buying raffle tickets. The bar team got involved too, putting their "keep the change" tips in the tin on the bar and we filled two of them during the year".
Midlands Air Ambulance Charity maintains 3 helicopters and needs to raise over £9m a year to keep the service going.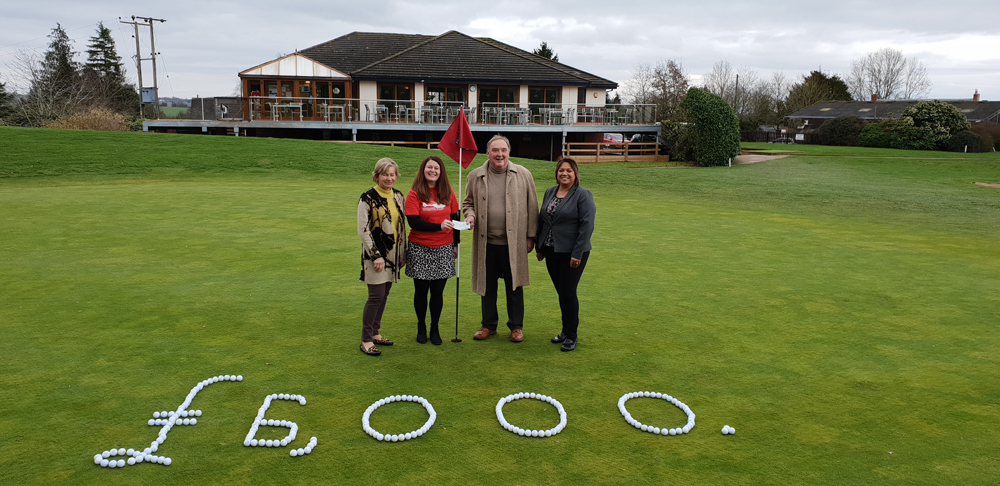 MAAC Sapey charity 2018 £6000 LR Dianne Urquhart Michelle McCracken, Gareth Evans, Cheryl Waring
Michelle McCracken the Fundraising Executive for Worcestershire said "We were absolutely thrilled to be invited to receive a donation for £6000 from Dianne, Gareth and the members of Sapey Golf and Country Club. This will help us attend two lifesaving missions and purchase medical equipment for use on our patients.
Being situated in a rural area and needing medical intervention quickly, makes the need for our service so vital. We receive no Government or National Lottery funding at all and simply couldn't save lives without the generosity and support of the community, businesses and individuals like Dianne, Gareth and the Sapey Golf and Country Club members. Thank you to everyone that was involved." For further information please visit www.midlandsairambulance.com