MG took a trip to South Cheshire in April to attend a golf day hosted by Eaton Golf Club to raise funds for a young professional based there, who they are all justifiably proud of. 27 year old Graham Roberts is a local lad and learned golf at the club as a junior member. Graham looks after the junior section at Eaton, running group session on Sunday mornings. Along with the club and professional team Bill Tye and Nick Foxon they've managed to grow the section from just 5 to over 60 junior members in the past three years.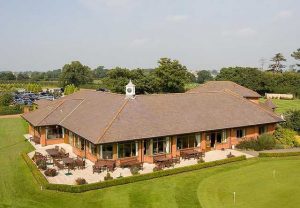 The members and visitors came together  to take part in a special Texas Scramble event to raise funds for Graham's travelling and equipment costs as he embarks on a busy playing season on the EuroPro Tour. 21 teams took part and the weather was kind too, with more than £3,000 being raised to support Graham's year on tour.
He explained "The day went fantastically well raising a significant amount of money for my tournament entries. The feedback was great as the course was set up in professional tournament conditions and the players really enjoyed the variety of pin and tee placements, giving them many risk reward holes also with some really tough holes. Id like to thank everybody that got involved in the day and my partners such as Midlands Golfer as with them it made the day much more special "
Graham will be one of MG's young pros on tour that we are following this year, check out all of his news and latest results right here.
Biography
Attached to Eaton Golf Club, Chester
Didn't start playing golf till 14, due to playing other sports. Boyhood dream was to be a professional sportsman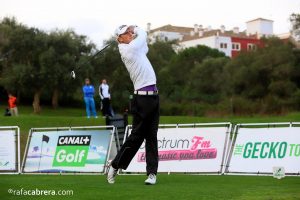 Played for Cheshire Boys, went onto play all the National Amateur competitions including the British Amateur, winning on the Northern order of merit.
Turned pro aged 24 years old
Played the Gecko Pro Tour and EuroPro Tour since turning professional (had one year which I wasn't able to play from May till December because of a severe illness)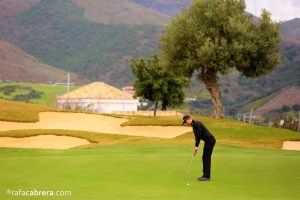 This year playing the EuroPro Tour, British Par 3 qualifier, followed by European Tour School whilst combining with getting more involved in the coaching side of things.
Work with Phil Kenyon, Rob Watts, Andy Morrison and Gary Smith on the different aspects of my game.
Main aim to get Challenge Tour status by the end of the year.
Partnered with Titleist and Footjoy.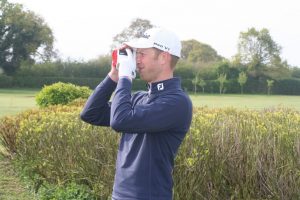 Just started a role at Eaton Golf Club in March as an assistant coach
Main role is helping with the juniors which age from six years old to 18 years old and their development going forward, assisting in helping with the programmes and the coaching. and being a role model for them to progress.
I have helped Eaton with now has over 60 juniors on their record that come down on a weekend. Eaton is also partnered with Girls Golf Rocks.
To expedite my place on the European Tour I am looking to gain the backing of one or a number of sponsors
Twitter – @gjroberts89
Instagram – gjroberts389