Great Golf, Great Food, Great Fun…. it's got to be the Club Choice Ireland 2019 Golf Events!
With so many options available when it comes to amateur 'golf events', standing out from the crowd is important. The Club Choice Ireland events manage to do this year on year with their Senior Mixed Pairs, Senior Gents Open and the now legendary Gourmet Golf Classic becoming a set fixture in golfers diaries.
It's hard to narrow it down to just one thing that makes the Club Choice events so special. It's more a combination of things; great value pricing, personal attention, professionally run and their emphasis on enjoyment.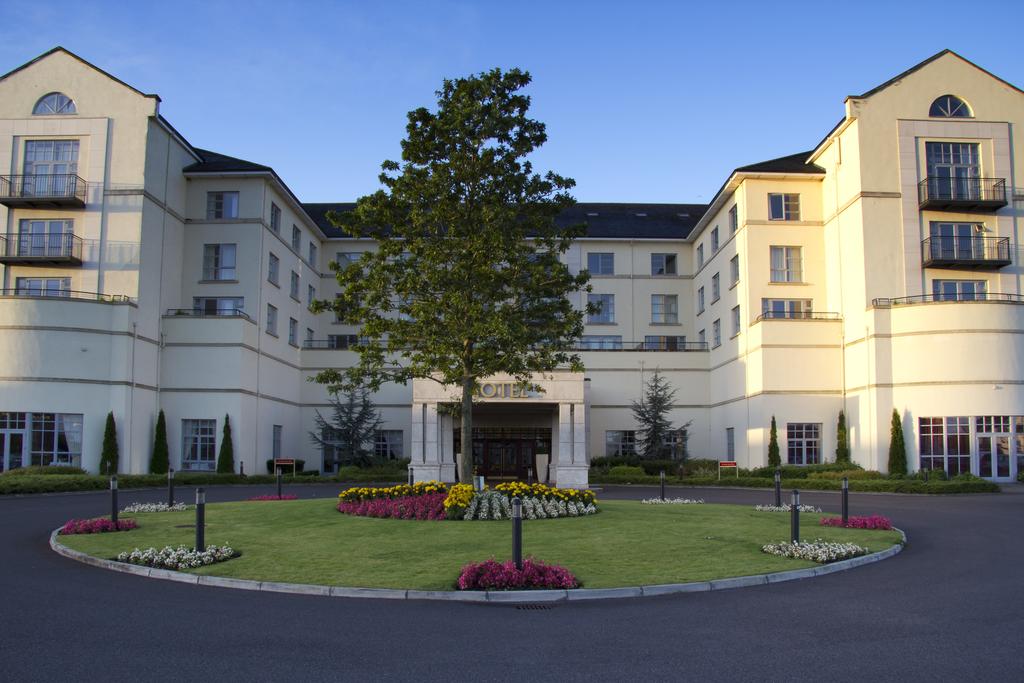 Their first event of the year is the Senior Mixed Pairs which takes place from the 28th April to the 2nd May. This is a 'team of two' with each team consisting of 1 lady & 1 gent, both over the age of 55. The 4-Star Knightsbrook Hotel Spa and Golf Resort will provide the luxurious accommodation for all 4 nights. Knightsbrook is located in the tranquil heritage town of Trim, Co. Meath and is easily accessed from Holyhead, Fishguard or Cairnryan Ports.
On arrival at Knightsbrook, you'll enjoy a 9 hole practice round on the resort's own golf course followed by a Welcome Reception & Dinner. There are 3 rounds of competition golf on different courses with the final round at Knightsbrook itself.
The 2018 winners were Gill & Rob Tudor from North Wales, "First Class Golfing Experience. Great accommodation. Good Food. Fabulous Courses and very well organised by Club Choice Ireland. Looking forward to coming back again in 2019."
The 4 Night package incl. return ferry starts from just €450pps* and more details can be found on; https://www.clubchoiceireland.com/senior-mixed-pairs/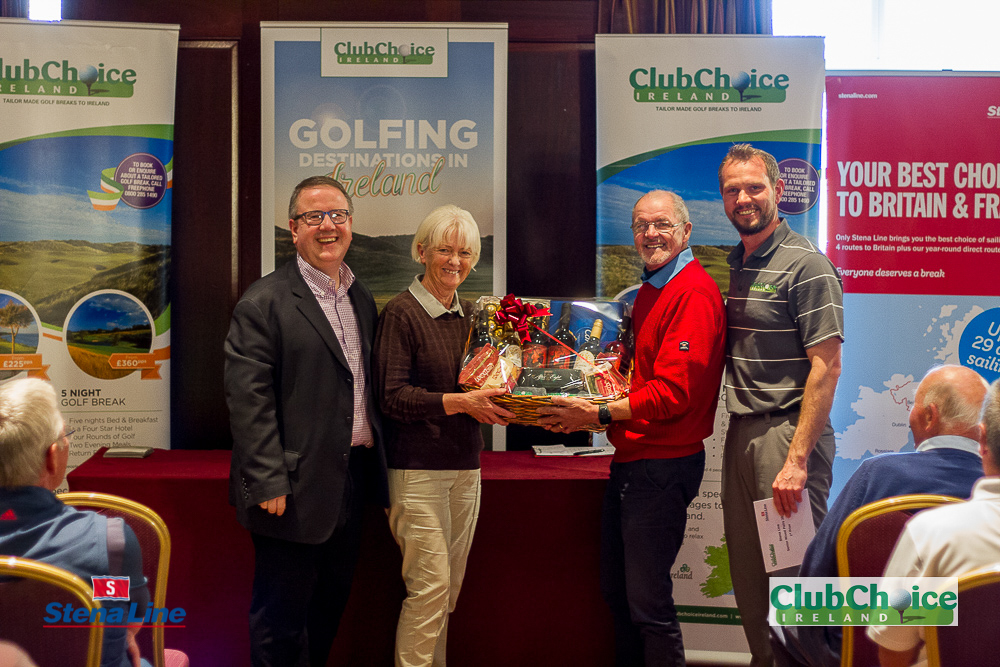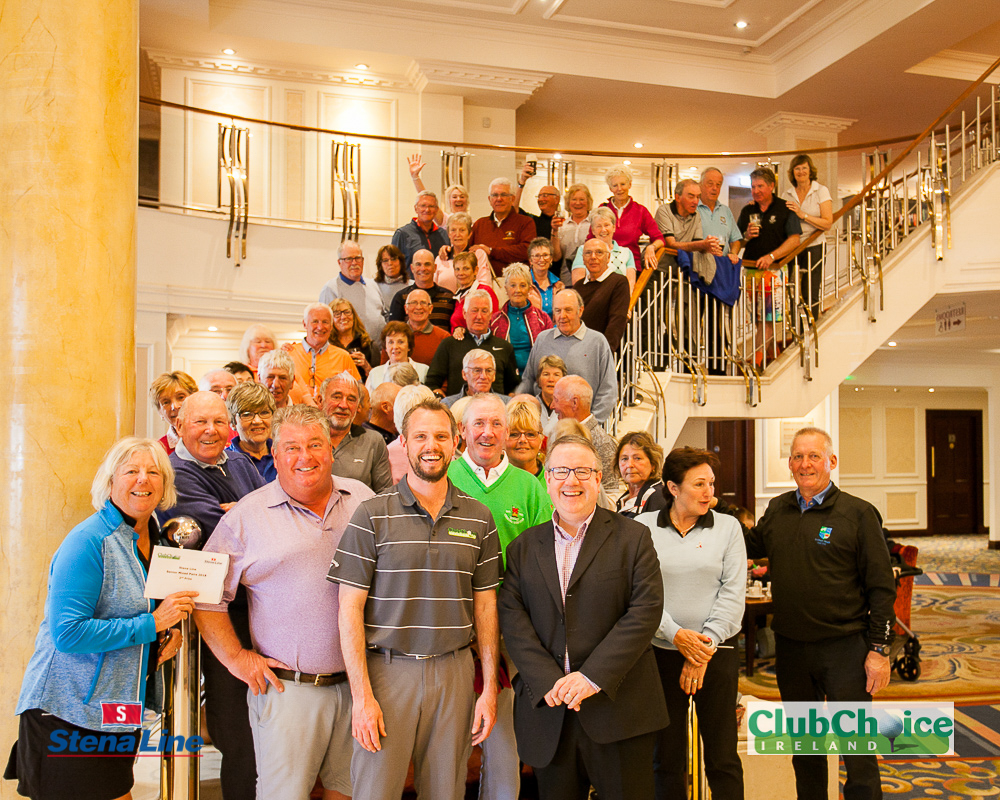 Beautiful Kilkenny City plays host to the Senior Gents Open from 26th to 30th May. This unique and popular event lets you test your skills on some of the region's most challenging golf courses and enjoy a night at the horses as well.
This event consists of 4 Nights at the stunning Hotel Kilkenny with 3 rounds of competition golf (Mount Wolseley GC, Carlow GC & Gowran Park GC), an evening meal for your team and a night at the races to round the whole trip off!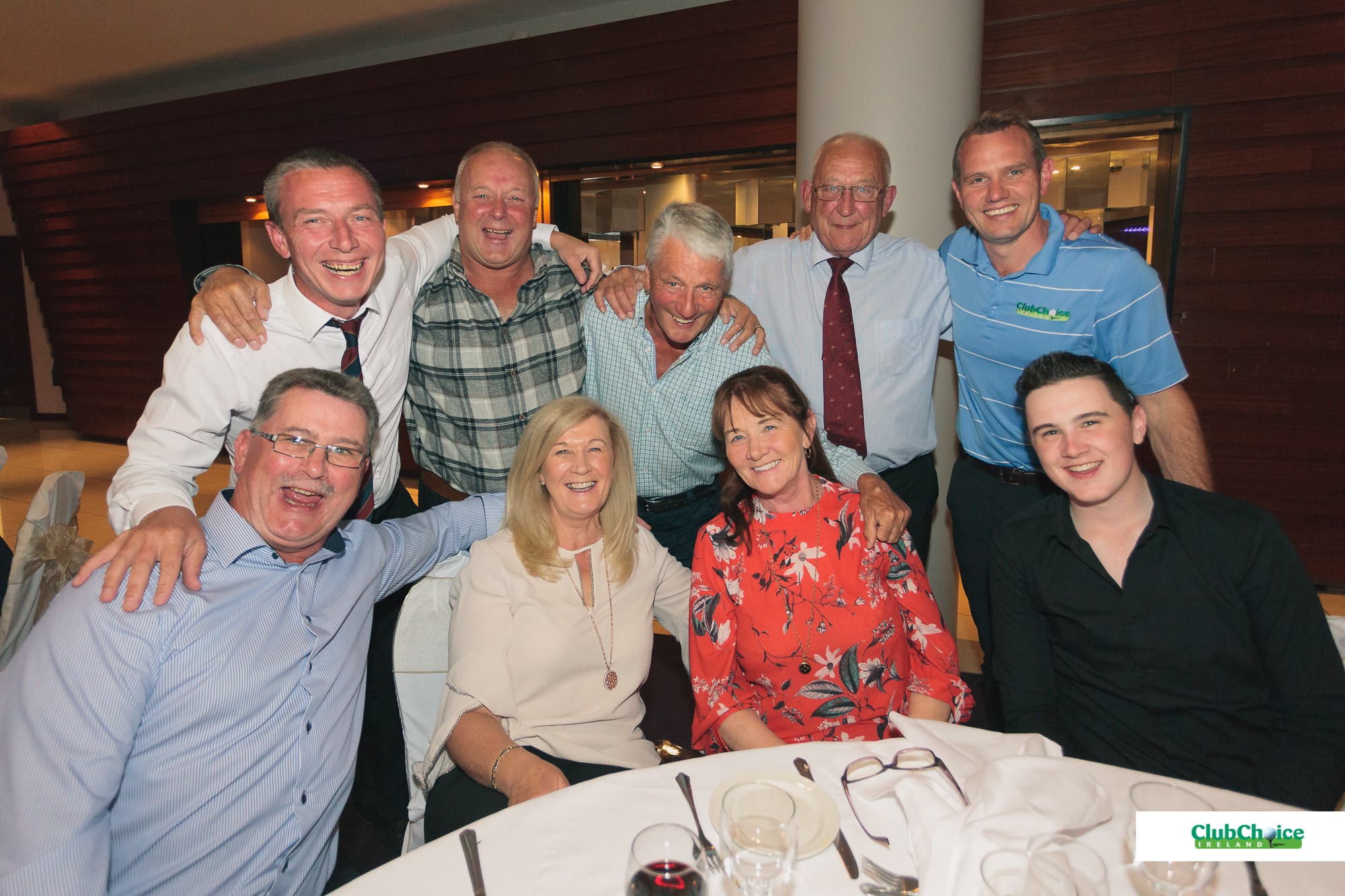 The unique Gourmet Golf Classic will be taking place from the 8th – 12th September from it's usual host venue, The Clayton Whites Hotel in the centre of Wexford Town in Irelands Sunny South East.  Each day you'll tee off at a different golf course, all within a short distance of the hotel. This gorgeous part of Ireland has courses ranging from classic links to traditional parkland with Bunclody Golf & Fishing Club, Wexford Golf Club and Rosslare Golf Links all set to test your skills.
For the 'Gourmet' part of this package, you'll be treated to three different dining experiences in some of Wexford's finest award-winning restaurants. This will include a special four course Prize Presentation Dinner at Clayton Whites Hotel on your final night.
This is a 'Team Event' with a social twist… each team will consist of 4 players, male or female, in any combination. Each day your team will be split into pairs and then play in consecutive tee times opposite another pair from a different team.
Pat Courtney of Rathsallagh GC was part of the 2018 winning team; "Talking amongst ourselves after the 3 days in Wexford we all agreed it was the most enjoyable and worthwhile golf trip we've ever been on. The food was top class, the company was very entertaining and the courses a good strong test. We can't wait for 2019."
The 4 Night package including return ferry starts from €490pps* and more details can be found on; https://www.clubchoiceireland.com/gourmet-golf-classic/
To book your place at any of the above events freephone 0800 285 1490