Retirement of Market Rasen Golf Club Head Greenkeeper
Saturday evening (30/09/17) saw a large gathering in the clubhouse at Market Rasen Golf Club to mark the retirement of long-serving Head Greenkeeper John Hewson.
Family, friends, workmates and members attended to wish John a long, healthy and happy retirement after almost fifty years maintaining and improving the course.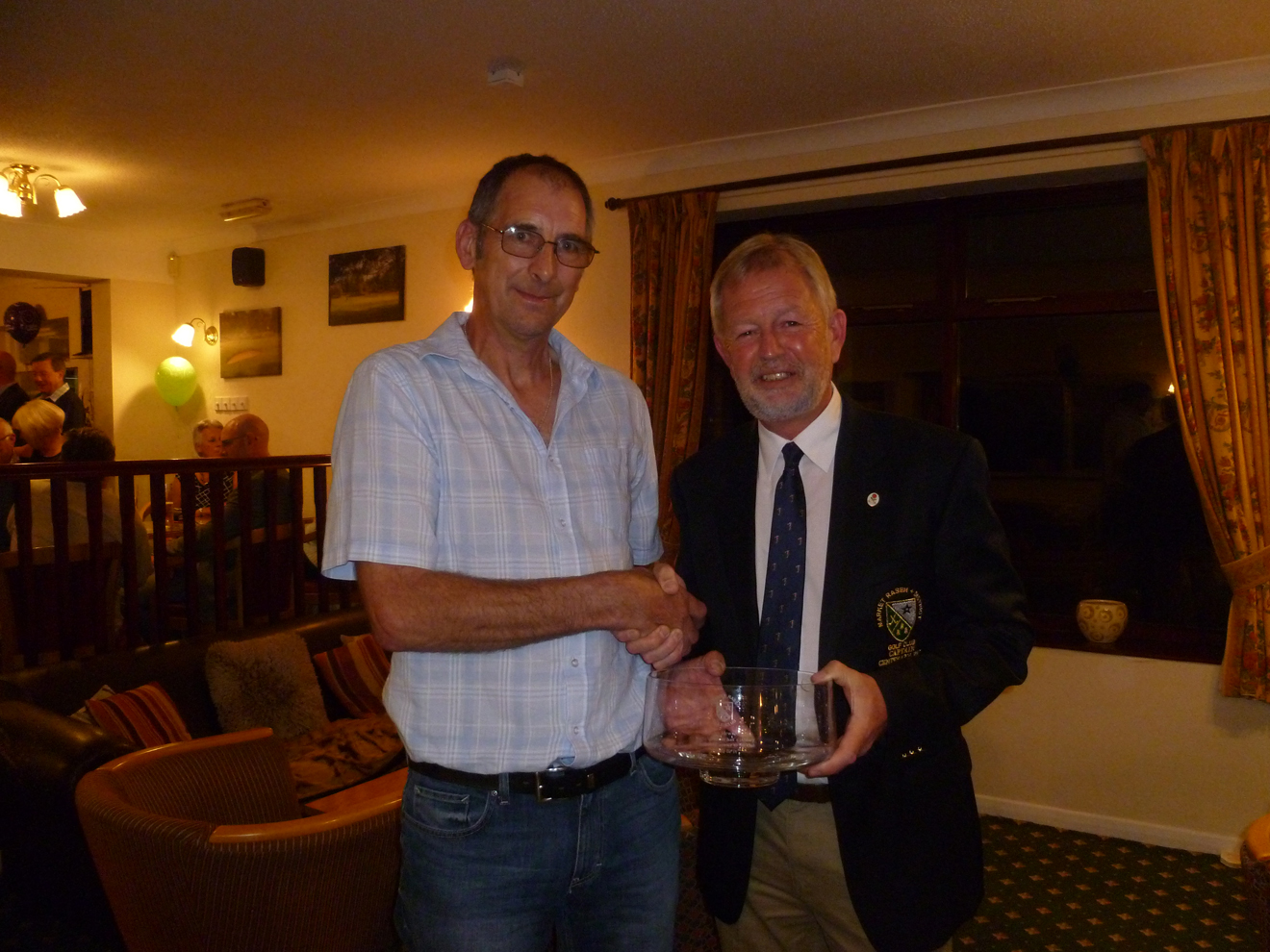 John joined the greenkeeping team as an apprentice in 1968 and rose through the ranks to become Head Greenkeeper in 1978.
Club President Richard Holmes thanked John for his lifetime of dedicated service. On behalf of the club, he also expressed the gratitude of the club to John's wife Shirley, children Nicola and Simon, as well as his wider family, for the support they have provided for John over the years.
The President made mention of the huge contribution made towards the success of the club over many years by John and his team. He said, "He has played a massive part in the success of the club and in the enjoyment of playing golf at the club experienced by members, guests and visitors alike. The course is recognised as one of the finest in the county and much of credit for our reputation should go to you and the team you have led. Without a course of such quality, there would not be a club. We look forward to seeing you on the course during more sociable hours as you work at reducing your handicap."
In recognition of his many years of hard work and loyalty, John has been granted honorary life membership of the club. He was also presented with an inscribed glass bowl and monies donated by the club and its members.
John thanked the club and those in attendance. It appears that he is already adapting to spending more time in bed in the mornings.
Those present then enjoyed food and refreshments as they recalled the incidents and highlights of John's long career at the club.
New Head Greenkeeper Ben Lowery, formerly of Elsham Golf Club, commenced working for the club in early September, John has been helpful and generous with his time whilst assisting Ben to settle in.