What was it like to be the only members of staff left at the golf club when the lockdown occured? How does it feel to be the course guardian, the one everybody at the club is depending on to maintain a high standard of course conditioning in these unprecendented times.
When your team is a skeleton one at best and products and treatments are in short supply, to still be the one the members are relying on to have everything tip top and up to standard when the restrictions finally get lifted.
Due to a long period of decent April/May weather and no golfer wear and tear on the courses, are we expecting too much of our fields of dreams when we return?
We've got two local greenkeepers onboard here to explain everything about looking after their layouts in lockdown, the challenges, the pros and cons and what we can look forward to, plus what we need to be mindful of in the coming weeks.
This introduction piece was written over the weekend of May 2nd/3rd.
KEV BOOTH – COURSE MANAGER – SAPEY GOLF & COUNTRY CLUB – HEREFORDSHIRE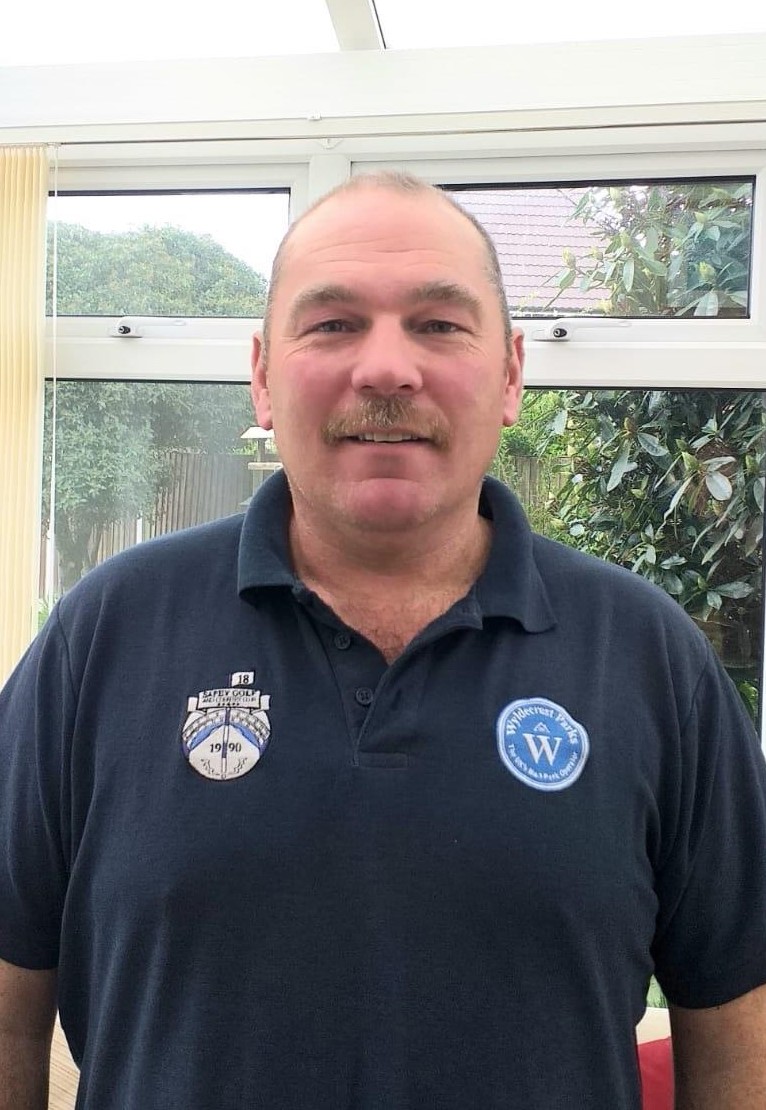 "The first 3 weeks of lockdown due to the coronavirus have not been easy with the Clubhouse being closed, 60% of my team on furlough leave and the feeling of isolation growing daily. The only company I have had has been the wildlife, rabbits, pheasants, buzzards and two friendly hedgehogs. Not to forget Talksport and Heart FM to keep me sane!"
"To keep on top of jobs I had to adopt a new mowing schedule for cutting greens, tees , fairways and approaches. Semi rough was cut in sections of 6 holes and after starting the Irrigation system up due to the dry spell, I had to repair a leak on the putting green, an extra job I could of done without.
After working 39 days solid, getting up at normal time 5.00am and working till past 2.30pm, it allowed me to do nothing apart from crash out on sofa mentality and physically exhausted. It was a relief when the company agreed for Tyrone (Assistant Greenkeeper) to return. Tyrone has assisted with repairs on machines and helped get on top of our grass factory (The Golf Course)."
"A few things that have kept me going are, our owner Alfie Best, members of staff who we've all been in touch with on our Whatsapp group chat and our members that have supported us throughout this pandemic and are looking forward to having the course ready to play after lockdown is withdrawn."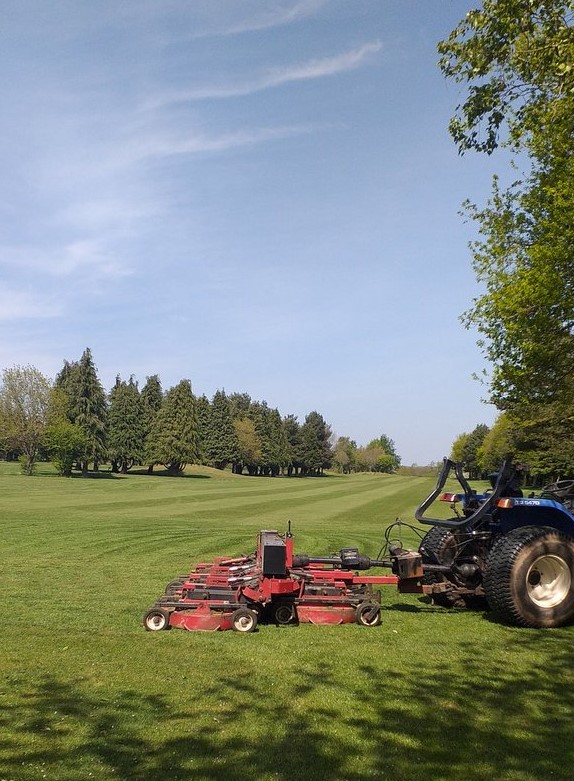 " I have been Greenkeeping for 25 years and even considering this challenge I still have the same enthusiasm now as on my first day in the job.
I love it ,breathe it & play it – GOLF !!
Additional benefits whilst on lockdown have been no traffic, the wife's cooking and gardening skills (I must have taught her well!)"
MICHAEL BUNNEY – HEAD GREENKEEPER – LONGCLIFFE GOLF CLUB, LEICESTERSHIRE
Longcliffe is a part heathland and part woodland golf course situated in the Charnwood Forest area; they have a healthy membership with six full time working greenkeepers.
" Seven days before the course closing and the initial full lockdown, we made the decision to split the team of into two groups of three and work alternate days. This was felt to be the best way of organising staff in case anyone contracted Covid 19.   Each group could self-isolate leaving the other free to continue working. This made it a lot easier to implement  social distancing and limited the chances of coming into contact with each other at the start and end of each day."
"We followed all of the guidelines by allocating machinery to each member of the team; sanitising door handles and light switches etc.  We always worked alone and started bringing packed lunch and a flask  to avoid the need to eat and cook in the mess room. Having break on the golf course has become quite enjoyable, particularly when the sun shone.  This may need to change when the golf course reopens."
"When the decision was made to close all golf courses, Longcliffe furloughed three members of the team.  We followed BIGGA advice on essential maintenance only.  Longcliffe has many heathland characteristics and benefits from having fine grasses.  Growth was initially quite slow, however following the recent showers the grass will really start to flush and so it will become harder to keep on top. All fertiliser output has been reduced to limit growth and heights of cut have been raised to relieve stress."
"To keep members informed we have sent regular course reports, which include photographs, via email and the website and post photographs on social media on a weekly basis.  We feel that it is important to keep them informed, let them know work is continuing and that their golf course will be in good condition once it reopens."
" Managing members expectation is important to us.  We have explained that the restriction to carry out only essential maintenance means that bunkers and that woodland areas are deemed non-essential. It may be that some are anticipating that, with no golf traffic, the course will be immaculate once it re-opens.   We intend that, with the full team back at work it and restrictions lifted, it will be back to its best very quickly for them to enjoy."
Coming next – Kev and Michael on the positive environmental effect of lockdown on the golf courses and are images like the one below giving golfers, especially nomadic ones giving something of a false impression of how good the course will be when we return? Thanks to Sky Eye Concepts from Derby for this superb overhead shot of Mickleover GC.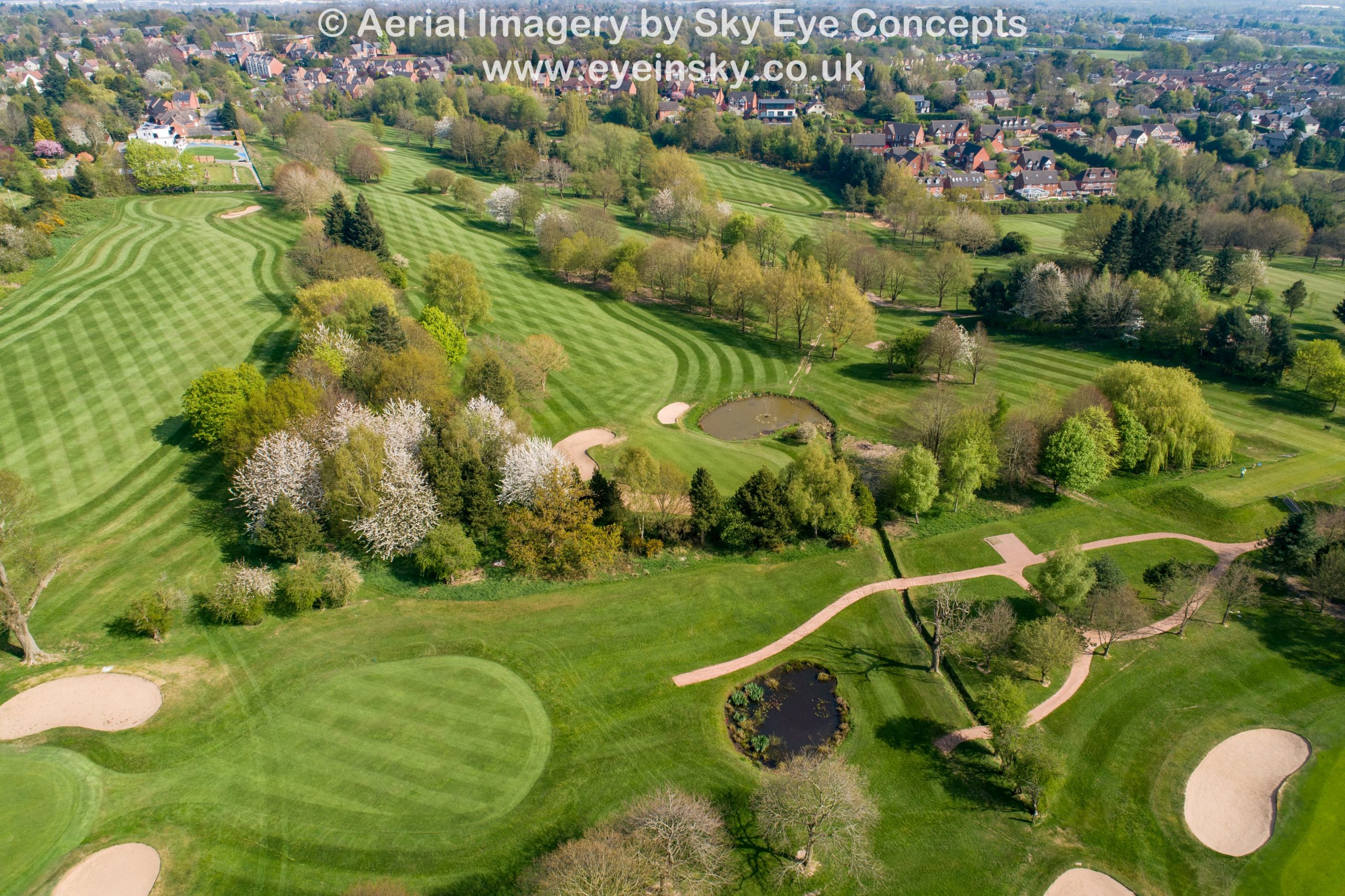 Thanks to Kev and Michael – any other Midlands based greenkeepers who would like to contribute to this section please get in touch, you are all welcome to.