Now in its third year, SheCanGolf is all about growing the game of golf and making it fun, welcoming and accessible for women and girls. Julie Craggs, a member at Oakmere Park in Notts founded the program and organises all activities at the club and further afield.
There are weekly coaching sessions every Thursday evening at Oakmere Park with PGA Professional, Jamie Jarvis, and a 3-hole on-course lesson on a Saturday – a relaxed way for new lady golfers to develop their skills from the range to the course whenever they're ready.
"Everyone in the SheCanGolf group is encouraged to learn at their own pace … some can't wait to get out on the course whilst others would like more support to take the next step, which makes perfect sense," Julie explained.
"Our aim is to make golf as fun, welcoming and accessible for women and girls as we can."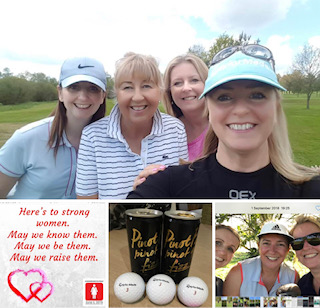 For girls, the club also hosts a Girls Golf Rocks coaching session every Sunday morning, with the fifth session being out on the course. Later this year, Julie and four girls will be attending a Girls Golf Rocks training day to become ambassadors for the programme.
There's a lot more on the agenda than just coaching sessions though. Every year, Julie puts together a full calendar of events, with spa breaks, away days, fitness workshops, pamper sessions and a host of social functions.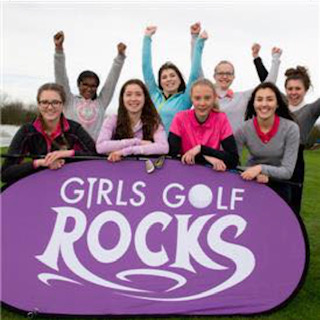 Still to come in 2019….
5–6 September 
SheCanGolf does Solheim Cup – Oakmere Park
13–15 September
SheCanGolf on tour at the Solheim Cup – Gleneagles
29 September 
The world's biggest golf, coffee and cake day – in support of MacMillan Cancer Support
5 October 
SheCanGolf Autumn Charity Open – Oakmere Park, in support of The Harley Jae Charity
Julie welcomes new ladies to join in at the club, and guests at their events. For more information email her on – Julie.craggs1@btinternet.com