Three talented young golfers from Gaudet Luce Golf Club, Droitwich, have been bestowed with the honour of being chosen as County Junior Captain for the coming 2019 season.
Not only is this an honour for the golfers themselves but it is the first time that any golf club across the County has had 3 of the 4 available County Junior captaincies at one club, which is testament to a fantastic Junior Pathway and their outstanding commitment to Junior golf.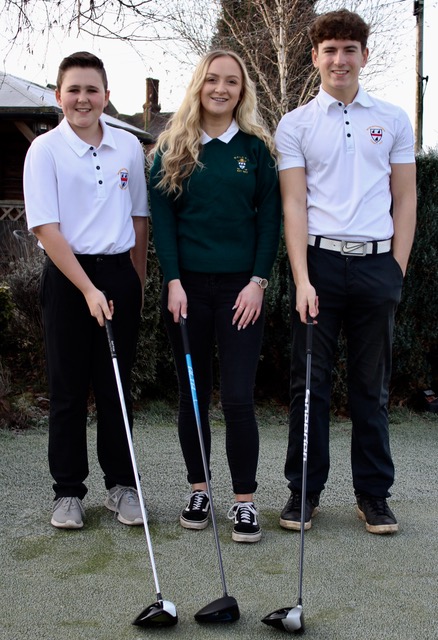 Kacey Haynes, aged 17, playing off a handicap of 8, was Gaudet Luce Junior Captain in 2018. Kacey first started playing golf when she was 11 and it wasn't long before she was invited to join the County development group. She accepted the special invitation to become the Worcestershire and Herefordshire County Junior Girls captain after having spent the last 5 years representing the County across various competitions. After being appointed County captain she said "playing golf for the County has been a big part of my golfing journey. The level of competition always inspires me to play my absolute best to walk off with a victory. You win some matches and you lose some but you learn to take it in your stride and grow as a golfer, because every time you tee off you can guarantee your next round will be nothing like your last and that is why I personally love the game". She will passionately lead the County in matches against other counties in the highly competitive Midlands South League, friendlies and other trophy matches throughout the 2019 season.
Mark Hewlett Jnr (L), aged 12, first picked up golf clubs when his Mum and Dad bought him a plastic golf club set when he was just 5 years old and has never looked back, now playing off a stunning 10.7 handicap. At the age of 9 in 2017, Mark won an incredible 5 out of his 6 U14 selected County matches. He was also selected as Captain for the U12 development squad and won player of the season. When asked what he loved most about golf his reply was quick and simple, "the competition of course, there's no sport like it, you can play against someone or else the course'. Mark was very surprised to be asked to be Worcestershire Junior Boys U14 Captain this year, 'I was both excited and over the moon. It's a great honour just to be asked to play let alone be Captain and I hope I can help the team to have another successful season. There's a lot of good players already in the team and with new players coming through hopefully I can help them have the confidence and have as much fun as I have".
Finally, Harrison Leaver (R), aged 15, playing off a handicap of 4 and the 2019 Junior Captain at Gaudet Luce. Harrison first picked up a club when he was 3 years old but only really seriously took up the sport about 5 years ago and loved it. He first started County coaching at the age of 13 and has been a regular member of County teams at U14, U16 and U18 levels, winning U16 player of the season in 2018. When asked why he loves golf so much he said "to me it's the constant requirement of concentration as there is a never-ending challenge the whole way round the course. Learning how to score well when you're in a difficult situation or not playing great and just constantly trying to improve your game".
Harrison said he felt privileged to be asked to be Worcestershire Junior Boys U16 Captain, stating that he hopes it will "teach me how to motivate the team to play the best they possibly can regardless of the result."
Andrea Furniss, Gaudet Luce Junior Section Chair, was full of admiration for the talented trio and said "We are extremely proud of Kacey, Mark and Harrison, they have achieved so much and we wish them all a successful County captaincy season, I am sure they will achieve great things and be amazing role models for their teams".
Grace Wilkinson, a 6th form pupil currently studing for A levels who is a junior member of Coventry Hearsall Golf Club has taken over the role as the Warwickshire Girls County Captain for 2019.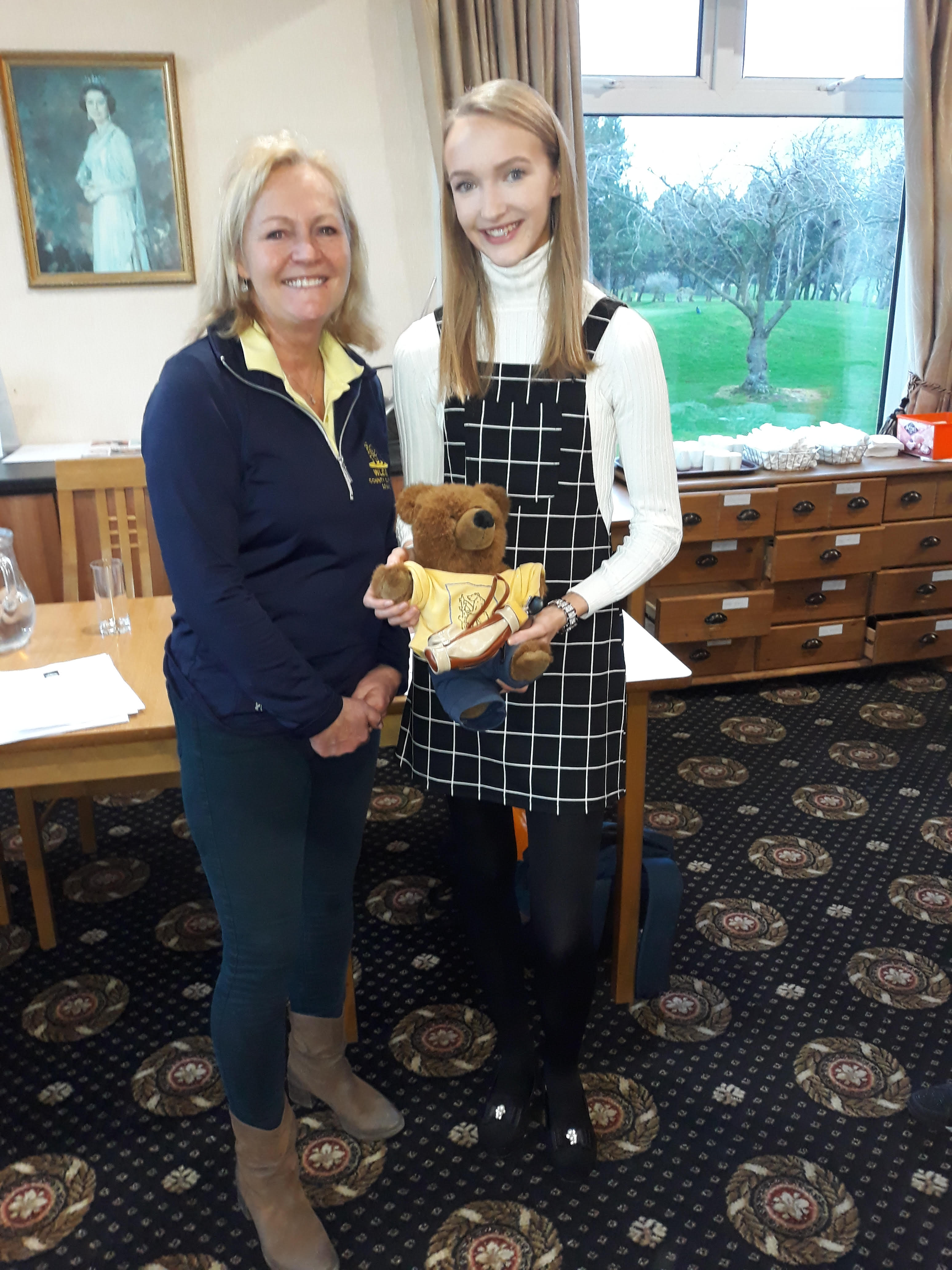 The presentation was held at Robin Hood Golf Club when Grace received the captains badge from Julia Burton, Warwickshire Ladies County Captain.  Grace is delighted and honoured to have been chosen for the role and is looking forward to the forthcoming golf season. Congratulations to Grace