As written by John Cheetham – 3 Hammers Golf Complex Senior PGA Professional & LLG Performance Director.
"2017 has been yet another successful year for Ladies Love Golf. With around 50 ladies attending weekly coaching at the National Award Winning 3 Hammers Golf Complex it really is great to see so many ladies 'loving' their golf!
Particular highlights from 2017 have to include:
April 2017 – The American Golf Show… at Event City in Manchester where I got to share the stage with Denise Van Outen talking ladies golf and LLG. Denise herself has recently been bitten by the golfing bug and is a big supporter of the growth in ladies golf!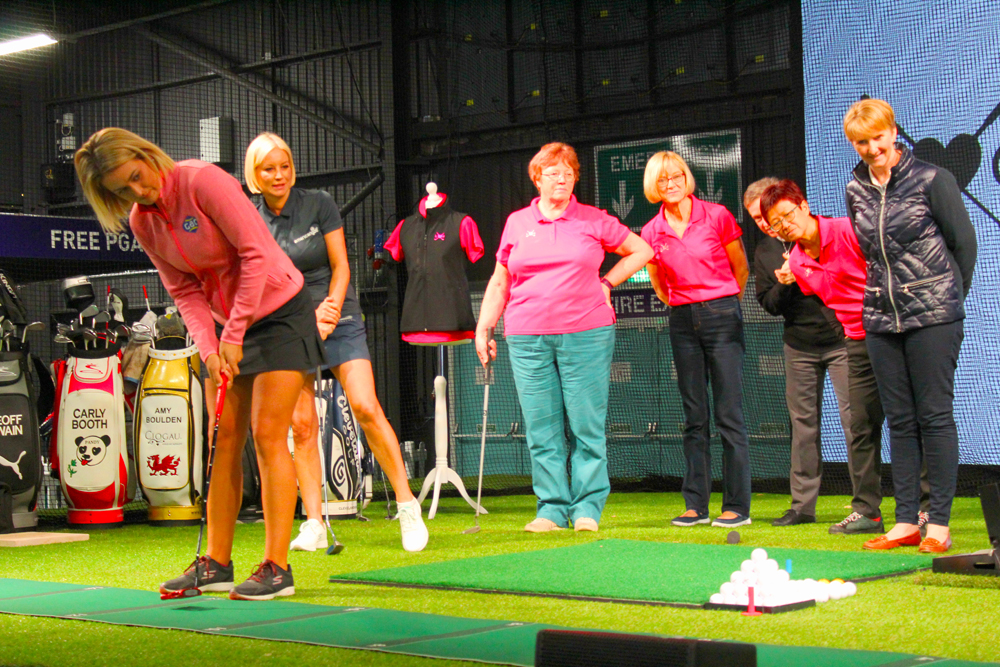 May 2017- Overseas Coaching Break Portugal. We had a fantastic 4 day coaching break to stunning resort of Alvor where 10 ladies enjoyed playing the fabulous courses of Gramacho, Silves and Pinta! In the evening we enjoyed the fine local food and of course a glass of wine! Alvor is definitely a resort to return to in the future.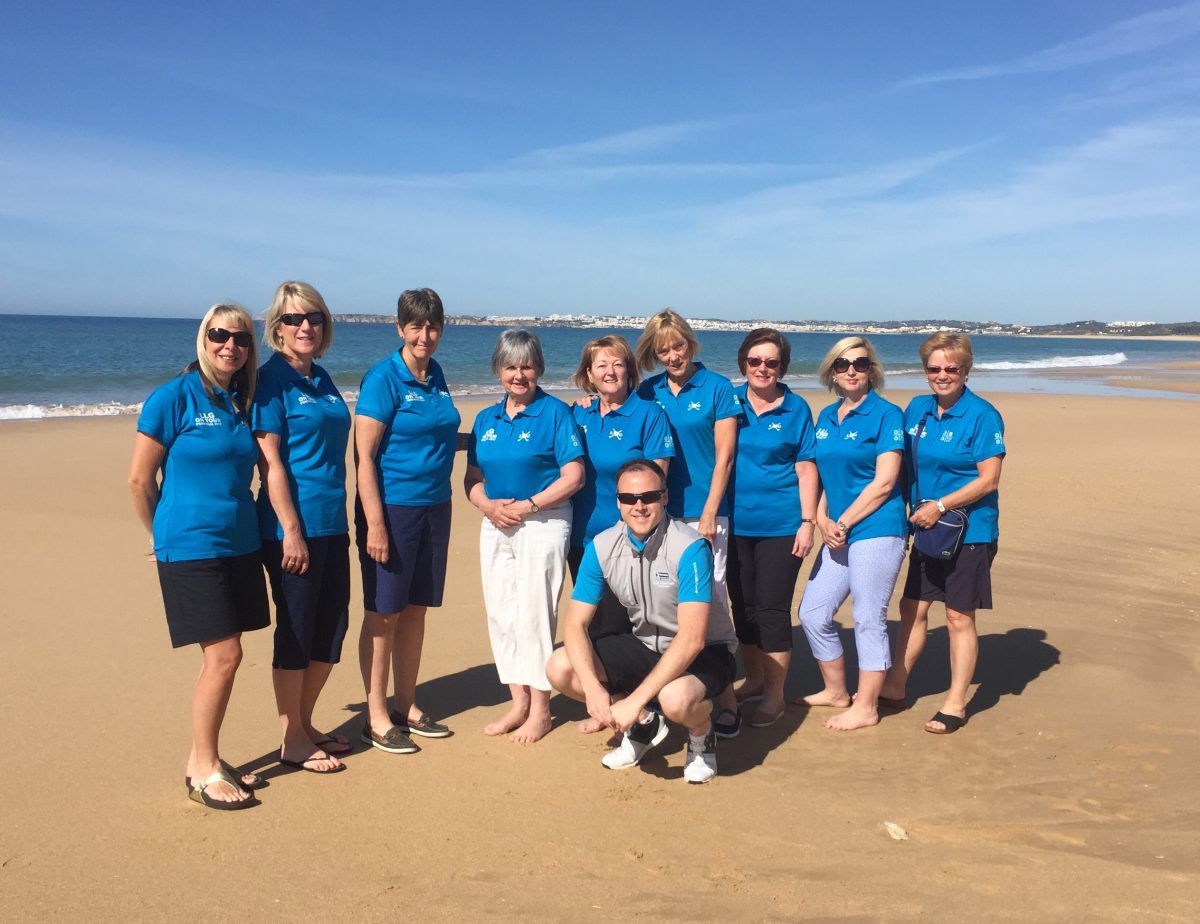 June-August. We enjoyed some great away days at local Midland Courses including Cannock Park, Stafford Castle and Walsall Golf Club. These are a perfect way for the ladies to experience the bigger courses whilst gaining some vital on course advice from our LLG Coaches.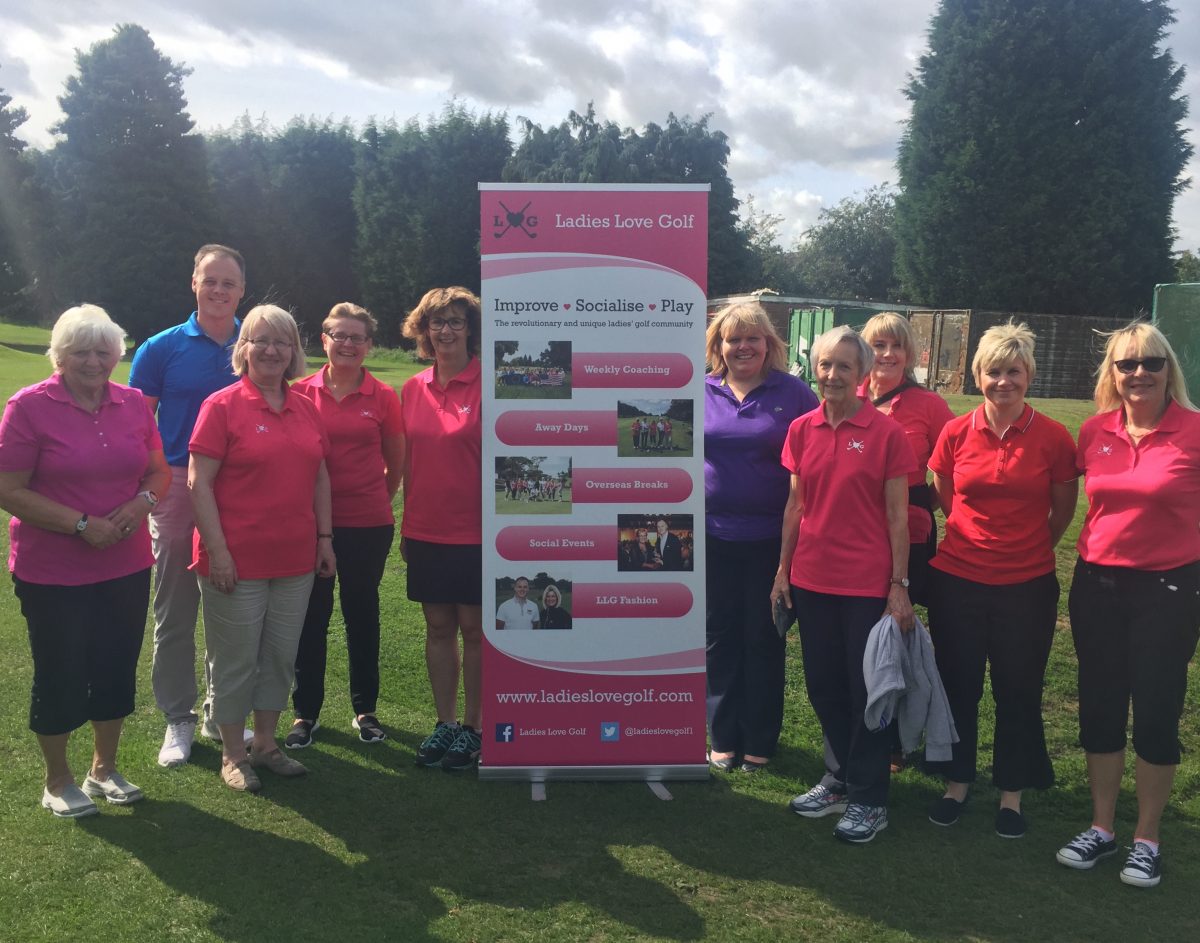 September 2017- The Solheim Cup 'LLG Style'. (Main Image) Over 30 ladies took part in our annual Solheim Cup Challenge at the 3 Hammers. We had some great fun on the course, not least on the 18th Hole which started with a glass or two of Prosecco! Well done to winning Captain, LLG Coach Rory Haigh who represented Team Europe.
October 2017- Cheshire Coaching Break. For the first time we visited Cheshire for a coaching break at the stunning location of Carden Park. Here the ladies played two rounds alongside myself offering course management advice as well as some key information on green reading and how to lower scores. I thoroughly enjoyed this trip and I'm sure we will be visiting Carden Park again in 2018!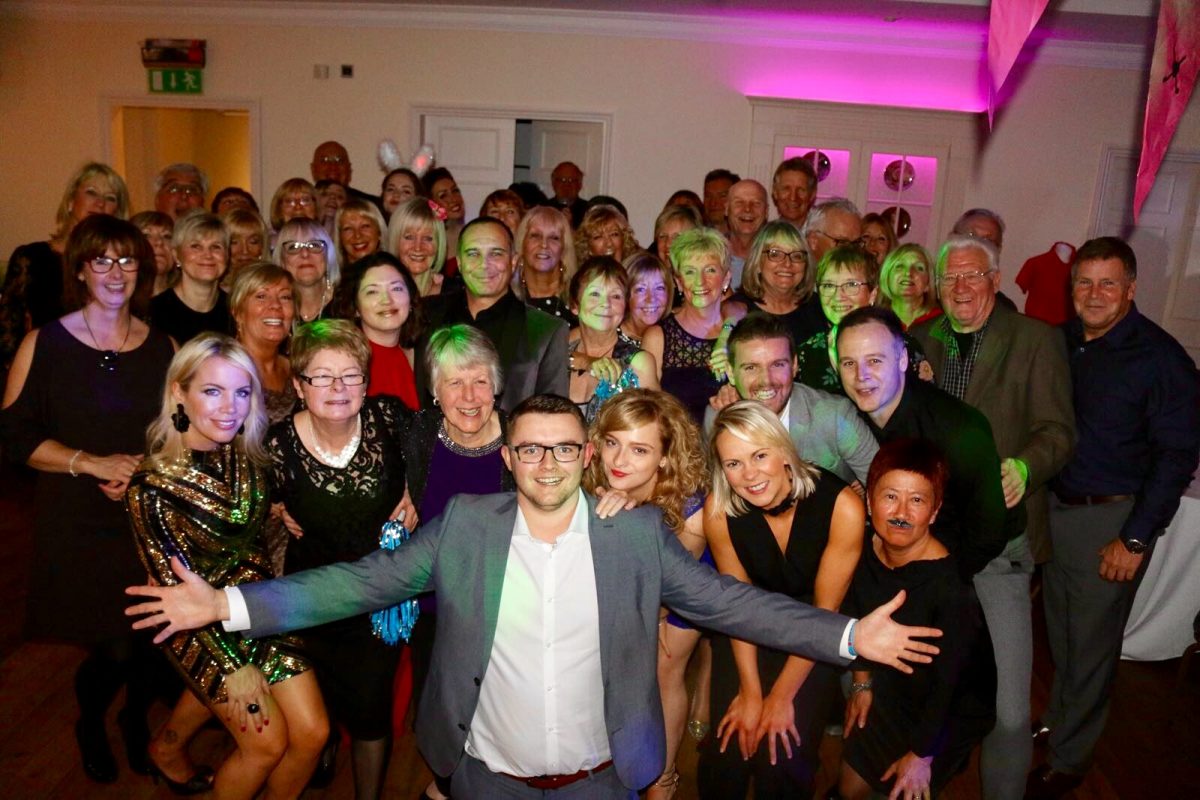 November 2017- The Gala Dinner. This was our 3rd Gala Dinner and what a way to reflect on the year with a record attendance of 97! The stunning host venue was the Barns in Cannock and it really was an incredible night. We enjoyed a fantastic 4 course meal, had the chance to enjoy the highlights reel from 2017 and also award the outstanding achievers from the year with our LLG Awards. Huge congratulations to the 3 winners this year; Jane Aston (pictured below with John), Isabel Graham and Josie Murdoch.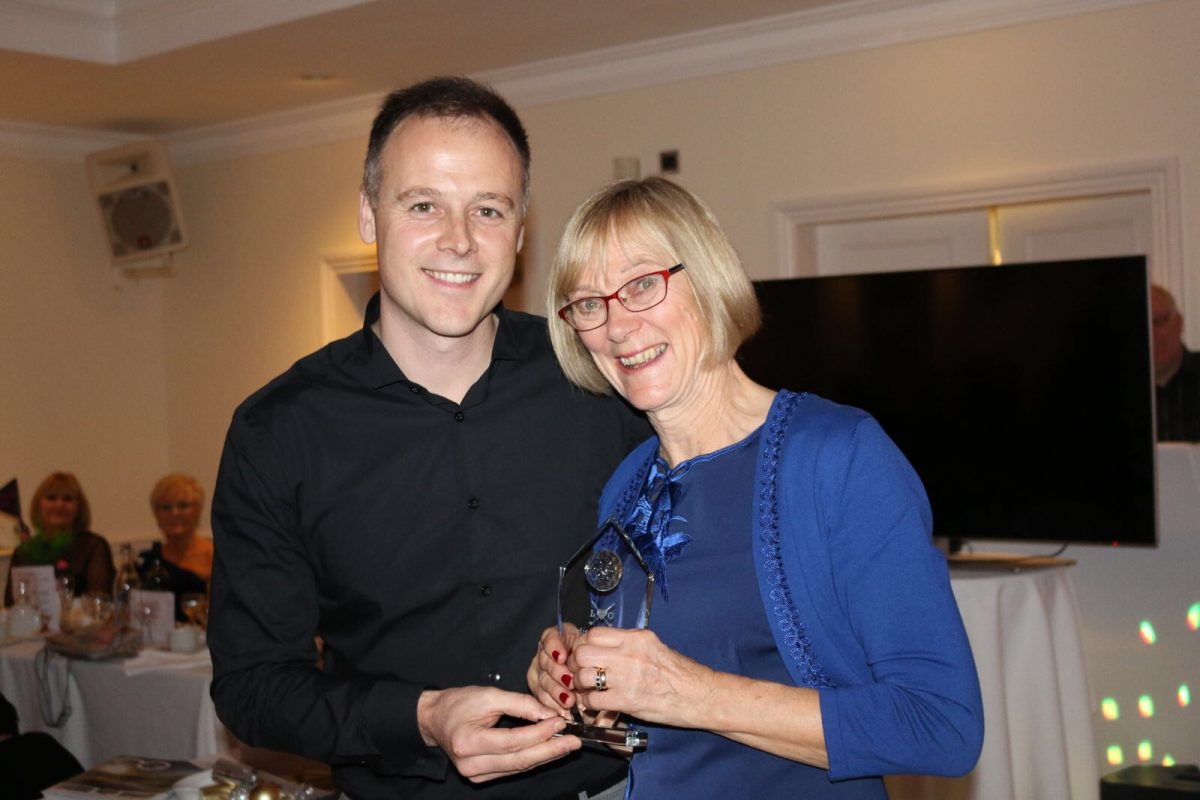 After the award ceremony is was time hit the dance floor and enjoy what has been a fabulous 2017! A thank you must go everyone who helped organise the evening and I must say I was very proud to see what the ladies have achieved in 2017 and how much they are enjoying their golf and being part of the LLG Community!"