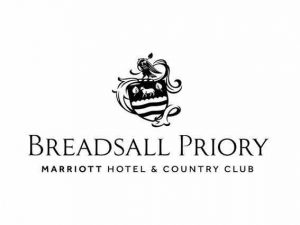 Ladies – bring a group of you over, or bring your hubbies and either way make a night of it too at our event of the year at the fabulous Breadsall Priory near Derby.
The date will be announced soon, on condition of restrictions on golfing and hotel stays lifting – likely to be Sept or October 2021

To consist of
Pastries and Bubbly on arrival from 11.00am
♦
12.30pm tee off (2 tee start) 18 holes on the Championship Priory Course

♦
Nearest the pin and longest drive prizes

♦
Drinks reception 7pm in Morley library and a 2 course meal in the Morley private dining room – followed by prize presentation.. 
♦
Price for golf package and accommodation is £99 per person (single occupancy is available)
♦
Price for golf package alone is £51 per person.
To enter, please feel free to fill in the following and we'll keep you posted with event info as the day gets closer – looking forward to seeing you all soon.
By entering this competition you are agreeing to share your details with our partners. Full Terms & Conditions at www.midlandsgolfer.co.uk