"Robin Hood has some of the best greens I've played, anywhere in the world. I wouldn't think Augusta's are quicker than these, and that's no exaggeration."
The words of European Tour event winner Van Phillips following his appearance at the TP Tour event at Solihull's Robin Hood Golf Club in 2015. The event returns this June to a club and course that is very much on the up with over half a million pounds of investment to the golf course and a new forward thinking professional ready to take his place at the forefront of Robin Hood's upward spiral.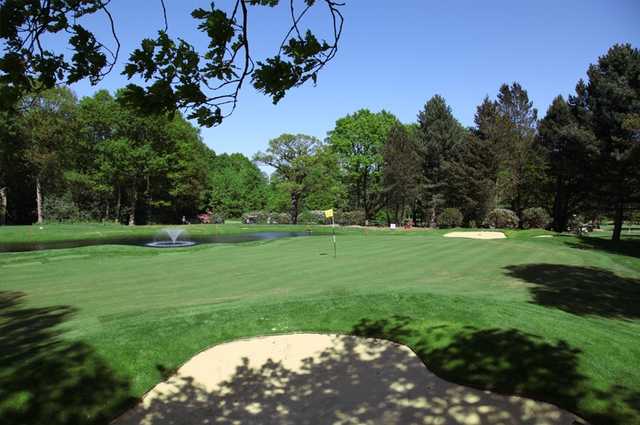 Robin Hood's putting surfaces are no secret, they've enjoyed a reputation for many years for producing some of the very best greens around, but steady commitment to the golf course by the committee over the last six years has allowed Course Manager Andy Wood and his team the opportunity of taking the full package to the next level too. Midlands Golfer readers are in agreement, Robin Hood surpassed many better known and traditionally higher regarded layouts by being voted the third best in The Midlands in our recent poll.
Established in 1893 the club hired the services of esteemed designer H.S.Colt to create the golf course and he set a high standard which has been well maintained through subsequent years. Robin Hood is a mature, tree-lined parkland offering and peaceful too with few reminders that you are situated within the borders of a very busy suburb.
From the start the quality is striking and the challenge is set with a gentle looking first hole, but the lovely looking cross bunker network threatens what should be a comfortable approach. On to the second, a little more ground to cover as it travels gently uphill to the green protected by the newer water feature fronting the left hand side.
By now you should be getting the theme, there's no great length but there's usually something around to make the golfer think a bit, even the straight hitters can't always guarantee that that will be enough in itself. The long holes come along together though in two successive pairs, our favourite par five was the 6th, a dilemma on hand when you notice the pair of fairway narrowing ponds that will affect your lay up shot, not an easy hit in two either, playing long to a raised green.
The Stroke Index One accolade given to the par four 10th is well merited, the towering oak dominates the tee shot view, firing left to avoid it just makes a long hole even longer and it all gets very narrow as you edge closer to the two-tiered green as the trees enclose in yet again.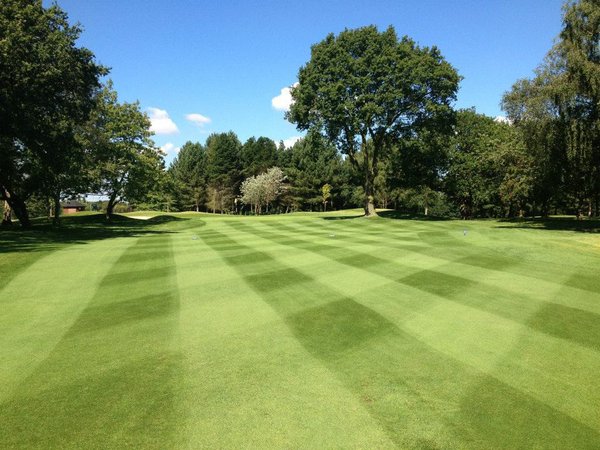 .
The attractive and peaceful setting is complimented perfectly by the huge variety of foliage, towering pines, silver birches, attractive flowering shrubs and bushes plus those few redoubtable old oaks. In full summer bloom look forward to a true treat to your senses, but take note that fairway width and your margins for error on approaches will both be compromised when the trees are fully laden.
Much to admire in looks and conditioning, but the stern test to your game never diminishes.. Perhaps the shorter par fours at 14 and the delightfully quirky 15th may provide your best scoring opportunities, but they are soon followed by as tough a closing trio as you are likely to find anywhere. The signature 16th precedes a very testing pair of long par fours, with a narrowing fairway, bushes and cross bunkers to conquer at 17, and a rare out of bounds threat at the closing hole with a tough approach in store to a tree surrounded putting surface.
MG Pick – 16th 168 yards Par 3 
A superb par three that must rank among the finest in the region. A beautiful tee shot sight and it all runs gently downhill through the narrow funnel of trees to the long putting surface which has a teasingly slender entrance. With bunkers lying in wait and the fountain decorated pond ready to gobble up any ball fired too far left, you can ill afford to be anything other than extremely accurate.
19th hole
Large and very comfortable lounge area with Sky Sports and games room with two snooker tables to the side. It all opens up into a lovely balcony area overlooking the 18th green. Catering and function options for up to 120 guests.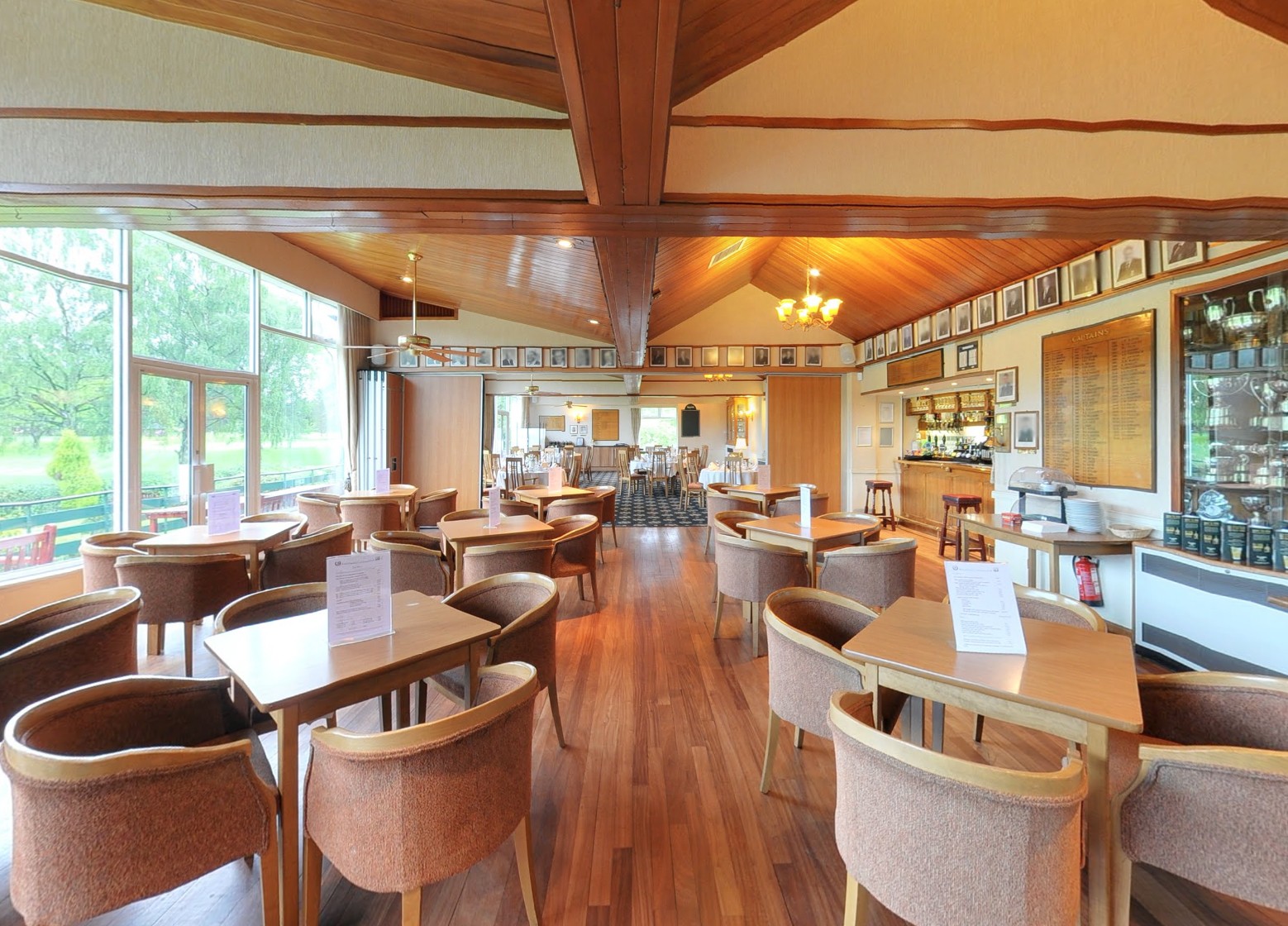 .
In the Robin Hood Pro-Shop
The recently renovated and well stocked pro shop is led by Robin Hood's new Head PGA Professional, Jamie Hillier.  Jamie has provided the club's members and visitors with a shop that is instantly welcoming and reminds you of all the things we love about golf. Top brands displayed, friendly customer service and a décor that embraces the new modern era of golf as well as maintaining links with the club's heritage and history. Jamie offers a fantastic coaching experience enhanced by the use of a GC2 Launch Monitor and has recently taken on young Hannah Crump to help out with junior and lady golfer recruitment.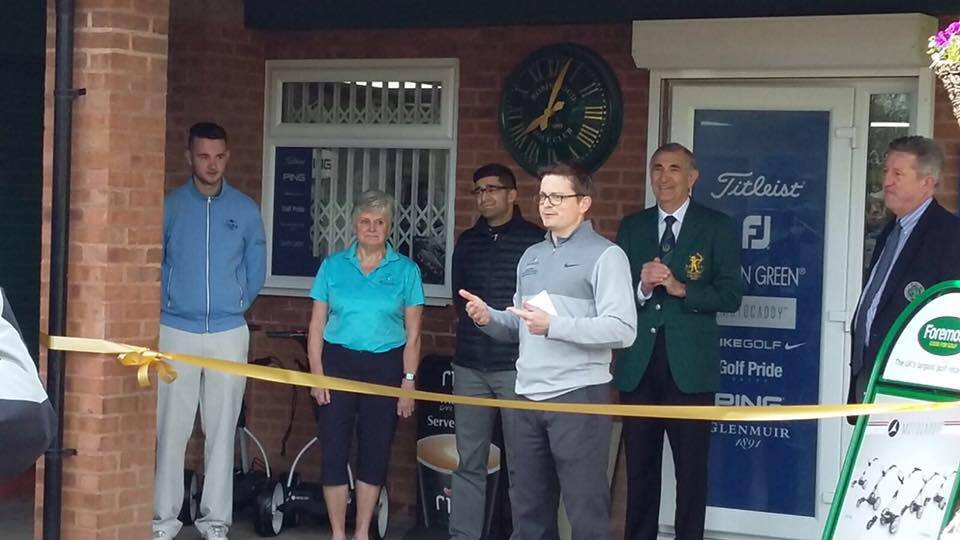 ---