With the help of a number of willing volunteers, some talented lady coaches and including the successful introduction of Girls Golf Rocks to the county, Leicestershire CJO (County Junior Organiser) Anita Higginson is justifiably proud of the progress that has been achieved in 2017.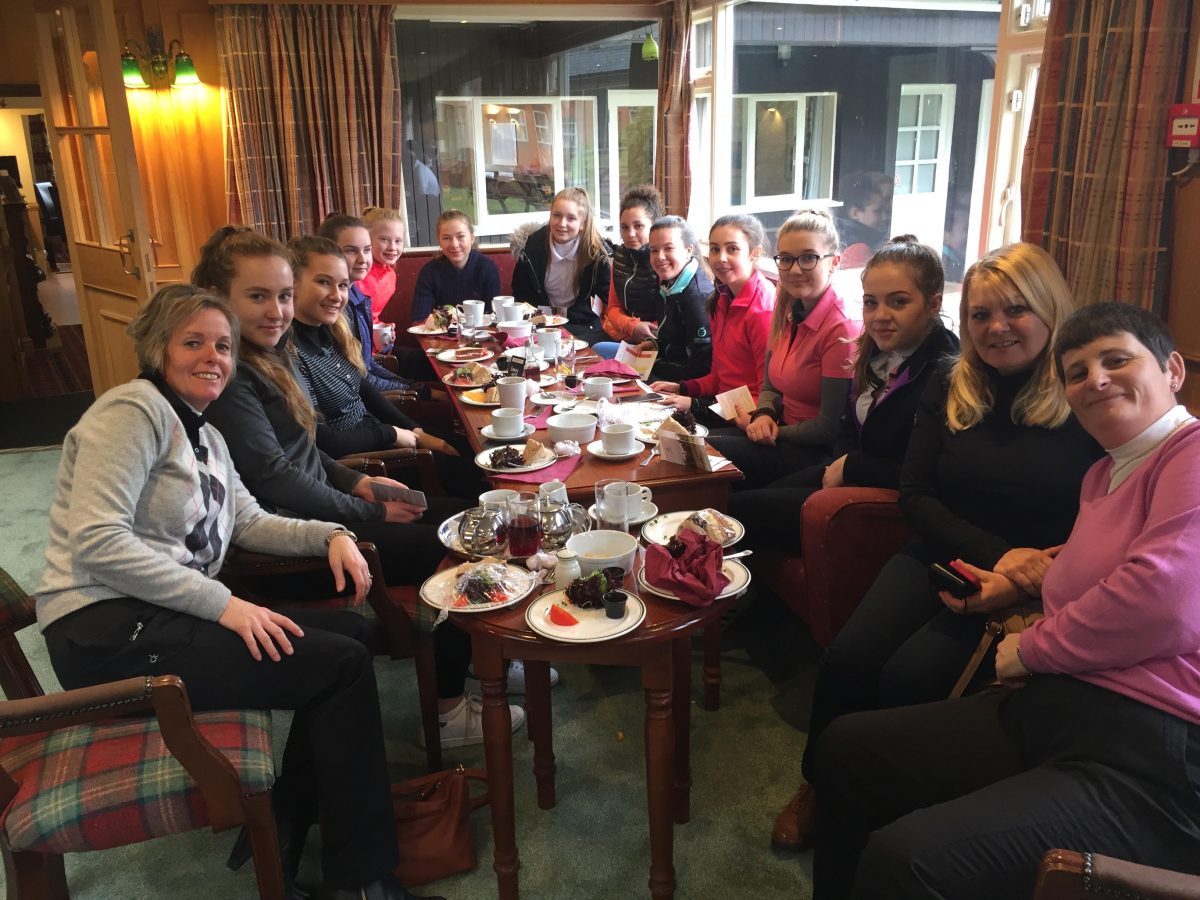 It all began in March when the L&R 'Vixens' (11-17s) went to Woodhall Spa for a weekend of coaching and playing on the two famous Lincolnshire courses. Rothley Park lady coach Katie Tebbet and the junior management team looked after 15 girls, and despite the fact that the weather wasn't the best, a great time was had by all (above image). Most importantly the weekend acted as a great bonding session for all of the girls, who have taken the new found friendships made into county golf fixtures and club life for the rest of the 2017 season. The weekend will be held again in spring 2018.
But there was a void to be filled in terms of ages of active junior girl golfers and in the summer, Girls Golf Rocks came to Leicestershire and solved the problem. From its success, the 'Little Foxes' were created, a new generation of much younger inexperiencedjunior girl golfers in the county. GGR started with taster sessions at Lutterworth GC with Zoe North, The Golf Centre (Coalville) with Evie Carter, Hinckley GC (Amy Taylor) and with the sole gent coach Chris Lager at Scraptoft GC.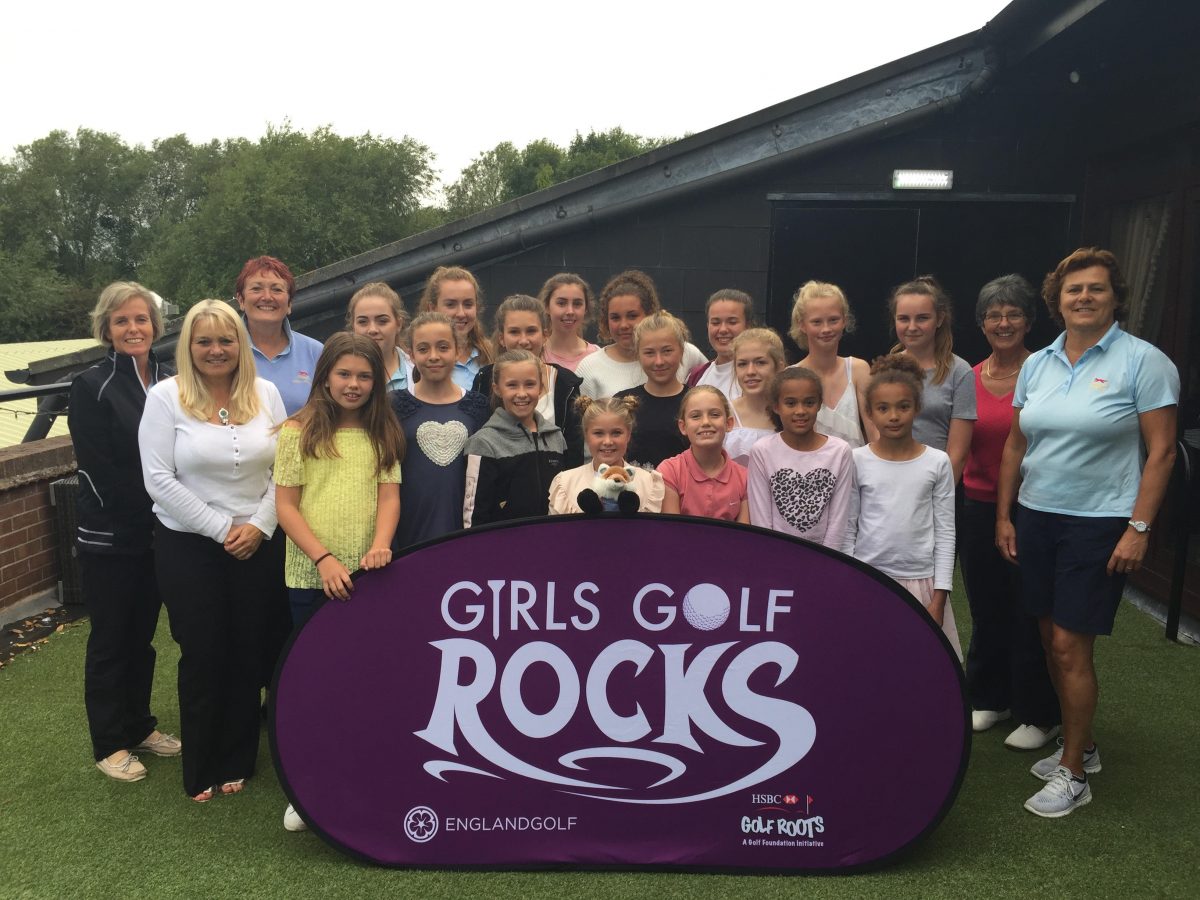 70 new to the game girls came along and 43 of them continued with five week coaching sessions at the same clubs. When that was all over they were all invited over to Beedles Lake in June for a celebration GGR Jamboree event (main image) where they took their first steps onto a golf course on the short Oaks layout, with other fun and game activities included too.
A great success and now 20 of the girls are receiving regular coaching at the clubs, and will soon be offered county level coaching too as new L&R teams are formed. Girls Golf Rocks will return to the county in 2018, venues to be announced in due course.
As part of the on course work, girls are being encouraged to take part in Flag 50 events, which have proved to be very popular and a great way of testing their improving games.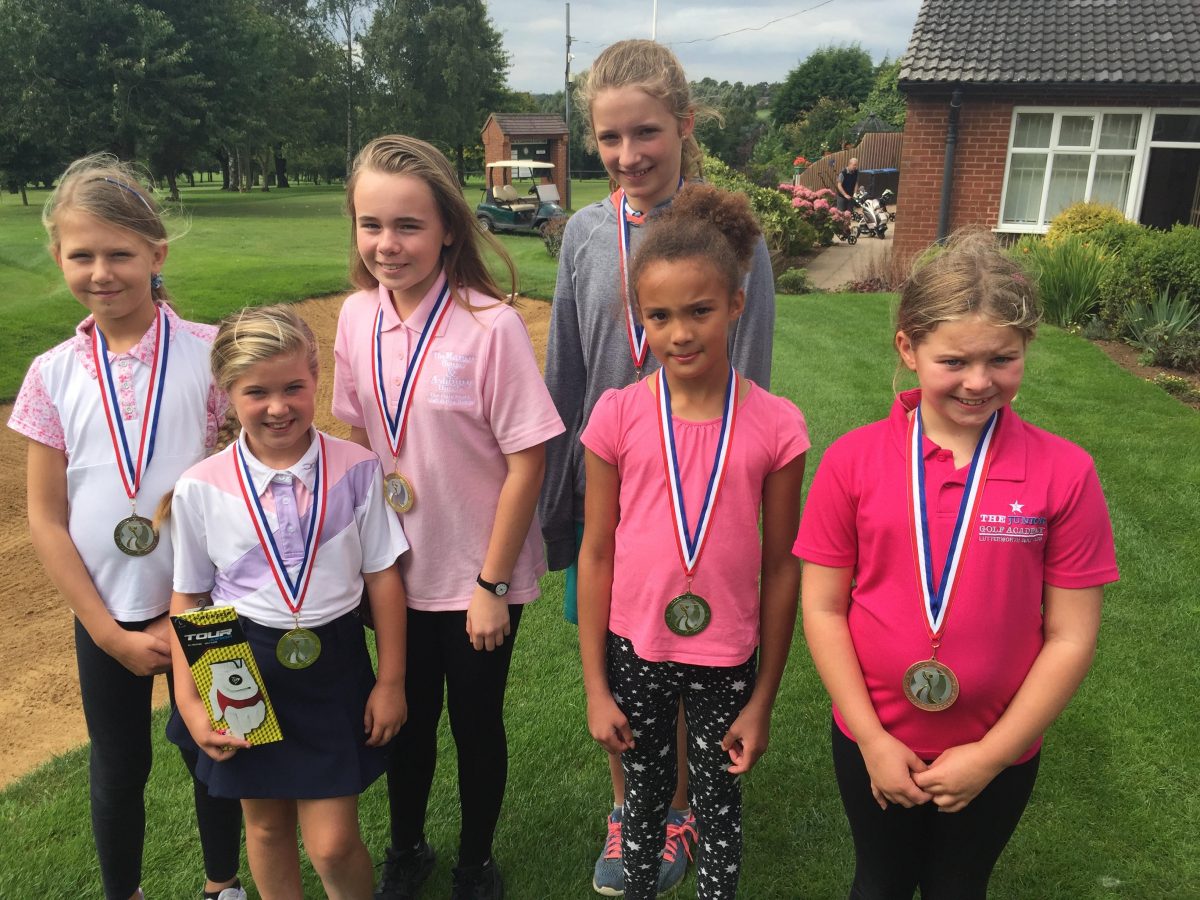 Well done to all the Vixens and the Little Foxes, and we'll be following their progress avidly in 2018.
In addition to the great work and dedication of all of the coaches, Anita who is a member at Kibworth GC would like to thank her support team as well for their amazing hard work and enthusiasm.
Coaching Co-ordinator Jo Mayfield (Rothley Park)
Team Manager Jane Horwood (Park Hill)
Flag 50 supervisor – Sue Bailey (Birstall)
Treasurer – Joy Draycott (Scraptoft)