Written on Mon May 11th by Mandy Ambert, lady editor Midlands Golfer, at home in Butterton, Staffordshire with husband Jean-Louis and student son Louis, all Trentham GC members and pictured here during playing times past.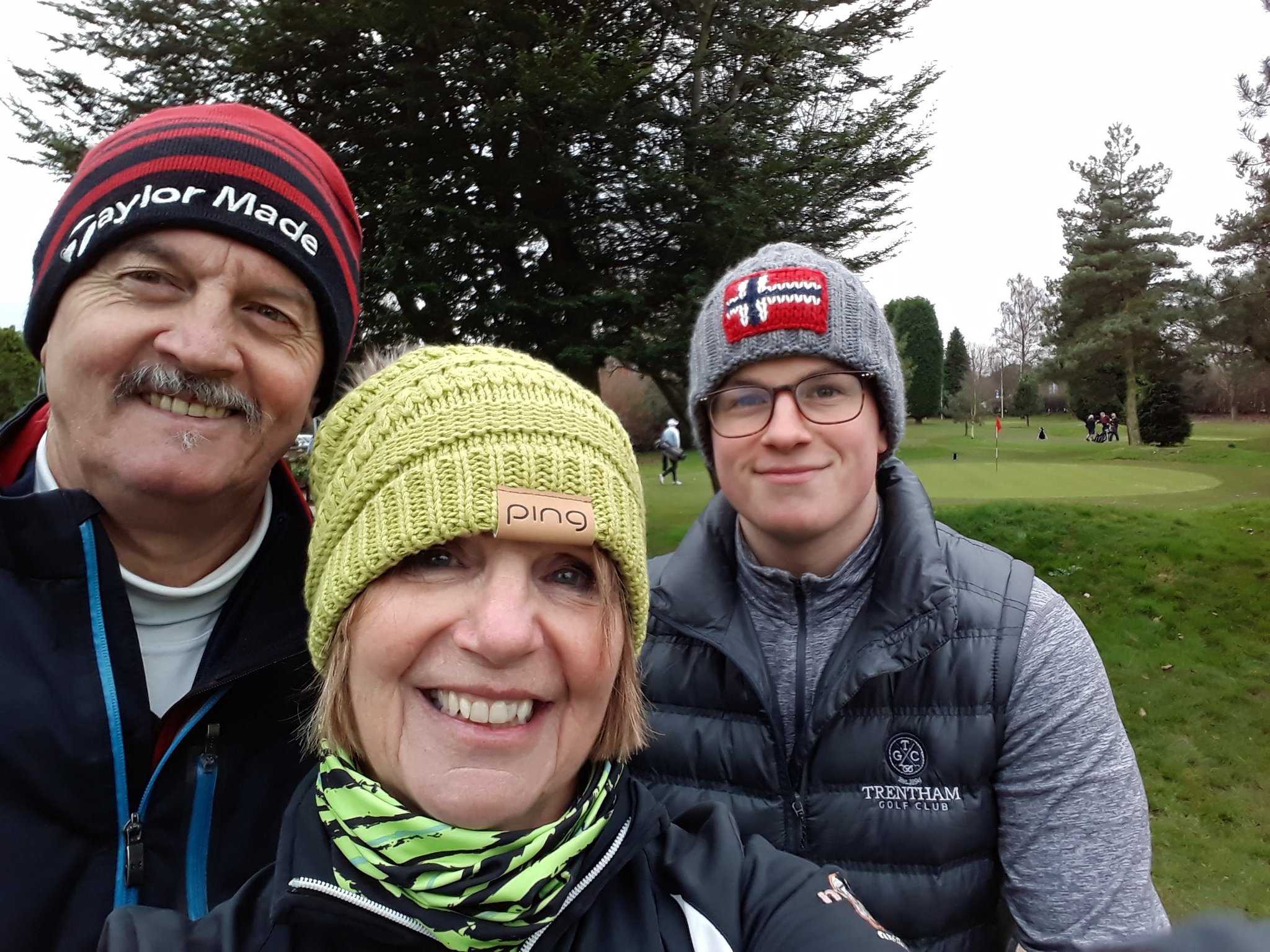 Mandy – As we have learnt of the impact of Coronavirus on people's health we are all rightly forced to be respectful for something we cannot see and cannot feel. Words that now are so familiar to us all world -wide like lockdown, social distancing, furlough,  Covid, government briefing, 'Stay Safe' and in a climate of not knowing the long term outcome,  it has been amazing how resilient and enterprising people can be.  From making face masks to ventilators, from hospital scrubs to distilleries producing disinfectant, the public have stepped up to the challenge.
Meanwhile staying at home, I'd never heard of Tiktok until the isolation. I'd never used Zoom or been in so many whatsapp groups. I'd never taken so much pleasure out of seemingly simple things like cleaning, clearing, tidying and I'd never taken so many walks (except when golfing) for the daily exercise, started new ventures whilst interestingly sticking to some form of daily routine.
I've always been respectful of the NHS having worked in hospitals for a long time and I am not surprised that they carry on regardless because that is what they trained to do and their camaraderie and spirit is what makes it tolerable for them but I am very grateful now also for all professions in Public Service I have taken a bit for granted that allow us still to be fed, take away our rubbish, bring our post and parcels and continue to manufacture  to make things easier for us whilst all we need to do is  to 'stay safe' and respect those putting their lives on the line. For those who have lost their jobs too it's simply awful to appreciate fully.
I'm curious to know what others have been doing during lockdown on a day to day basis and am happy to share our experiences in the Ambert household.
Louis, our son returned from Manchester University the day before lockdown and in anticipation of a long haul (having resigned ourselves to 3 months) we all sat down and decided from the start that for the 3 of us we should learn to be mindful of one another and offer space if one of us needed it. We made a pact to try and not get upset over menial things and to try and remain calm.  We decided to put together a 'To do' list around the house and garden and also share the cooking and each to plan a meal every 3rd day.
Living in the countryside, a day has not gone by without our thanking our lucky stars to be able to enjoy the lanes and fields.  Outside Jean Louis had made a make shift chipping area and we found an old dart board, so true to form the competitions would start. It turns out that Jean Louis is a mean chipper and is winning by miles, although Louis is the table tennis champion so far and we've adapted the spare room so he has a makeshift gym too. I've started to skip again and learnt some boxing from him. I even purchased some pink butterfly boxing gloves.
And so my routine starts after breakfast with a cleaning blitz. House is sterilized, Louis hits the gym and Jean-Louis meanders to the garage or checks the bees ( he's a bee keeper)  I do our health checks and post them on the Covid 19 app.
Day 1 of lockdown we started on the list and with the fine weather worked outside initially.
Mondays is shopping day and done on line for what has turned out to be more efficient the 'Click and Collect'
Louis is an eating machine and needs feeding five times a day so plenty of chicken, eggs,  fish and cereals.
Jean Louis and I got into the habit from day 1 of partaking in an 'aperitif' and I'm sure, in particular with the beautiful weather we have had, are not alone in enjoying a gin and tonic or glass of wine. We have realised that the time for the apero' was getting earlier and our waist lines bigger and so now have instilled a bit of discipline.
Jean-Louis' 70 th birthday came and went and Louis and I did our best to make it as nice as possible in the absence of his French family who were meant to attend as well as my daughter.
France being a week ahead of us have shared many interesting stories and comparatives in particular their strictness in walking within 1km of their houses for exercise and the need to show ID
Each day and typically in the  afternoon, the daily exercise occurs.  Louis starts to run so I get my bike out to accompany him. We do a lot together as Jean-Louis is happy doing his DIY. Having said that JL has also cycled on a couple of occasions with us and as he knows the woods has taken us off road. Quietly confident and certainly a skilled mountain biker. Turns out that I love biking and wonder why I've not done more in the past.
Once home and the men are showered we sit to watch the daily Covid updates and with dinner, a well –earned beer for the boys, a glass of wine for me, we celebrate being well.
The Thursday clapping for the NHS is set. VE day was celebrated in our street, lost contact with some family members was re-established, and the daily marvel at some individual's achievements like Captain Tom. The irony is that some positives have come from this, not even mentioning the improvement in air pollution through the lack of planes and vehicles, yet reassuringly seeing loads of lorries on the M6 bringing necessities to us all.
Our response and adaptability for the Virus has been very quick yet still I personally on the rare occasions I go,  find shopping with the restrictions quite alien and seeing people obviously weary and  terrified of getting anywhere near another person is inconceivable to me.  It has happened whilst walking too. People have walked in the opposite direction to us. I look at Louis and say "you're not that scary!"
Environmental delight – new life comes to a Butterton back garden.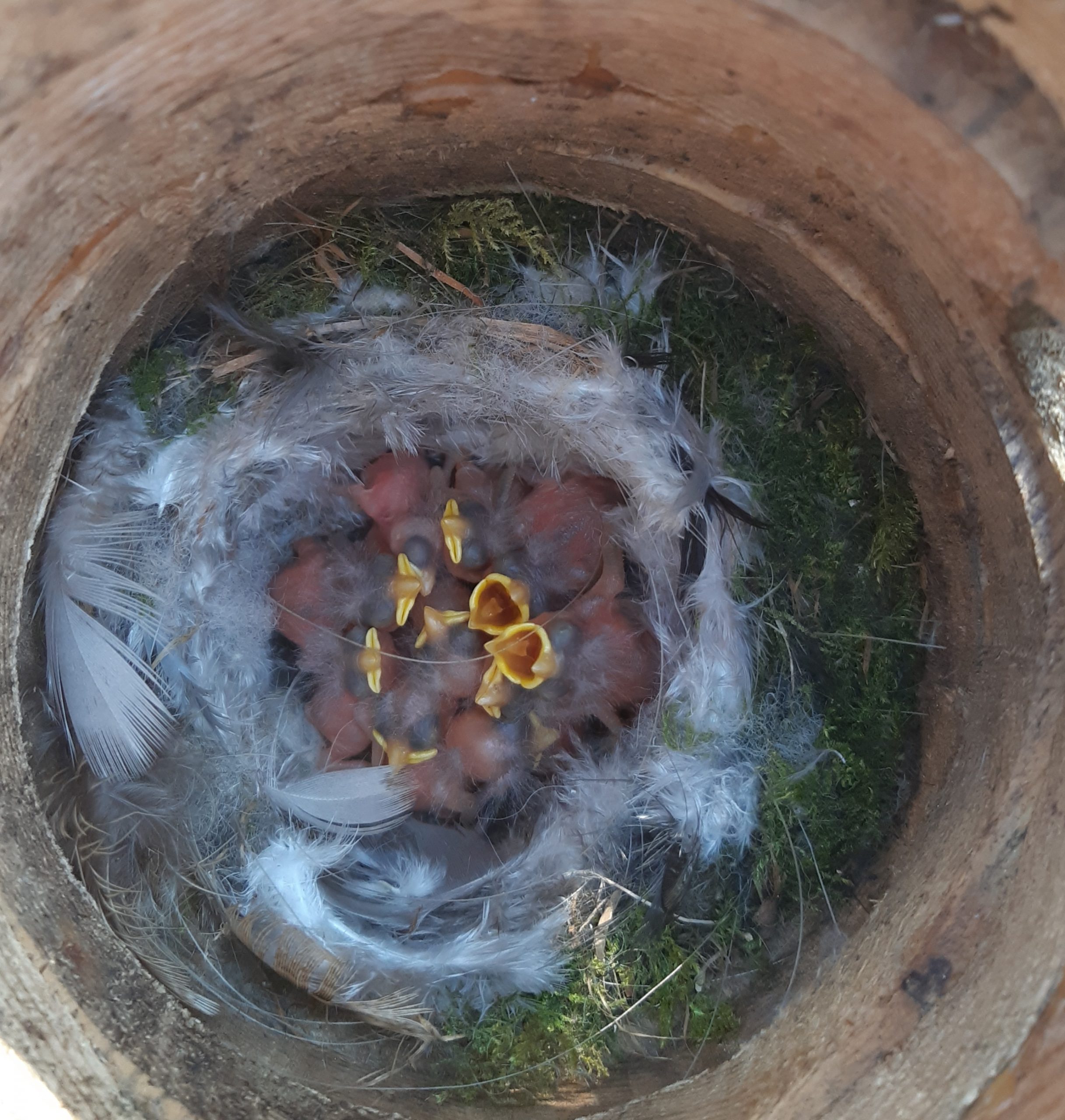 And now we've reached week 8 of lockdown and we are allowed a little more flexibility so golf is on the menu again. What a job our clubs have done to keep the courses pristine and ready, and well done to all the management to adhere to the England Golf mandate to keep us safe. I really hope people remain vigilant and cautious. We have seen a resurgence of the virus in other countries and in the absence of a vaccine we are all still exposed and vulnerable.
Stay safe and I'll see you on the fairways soon.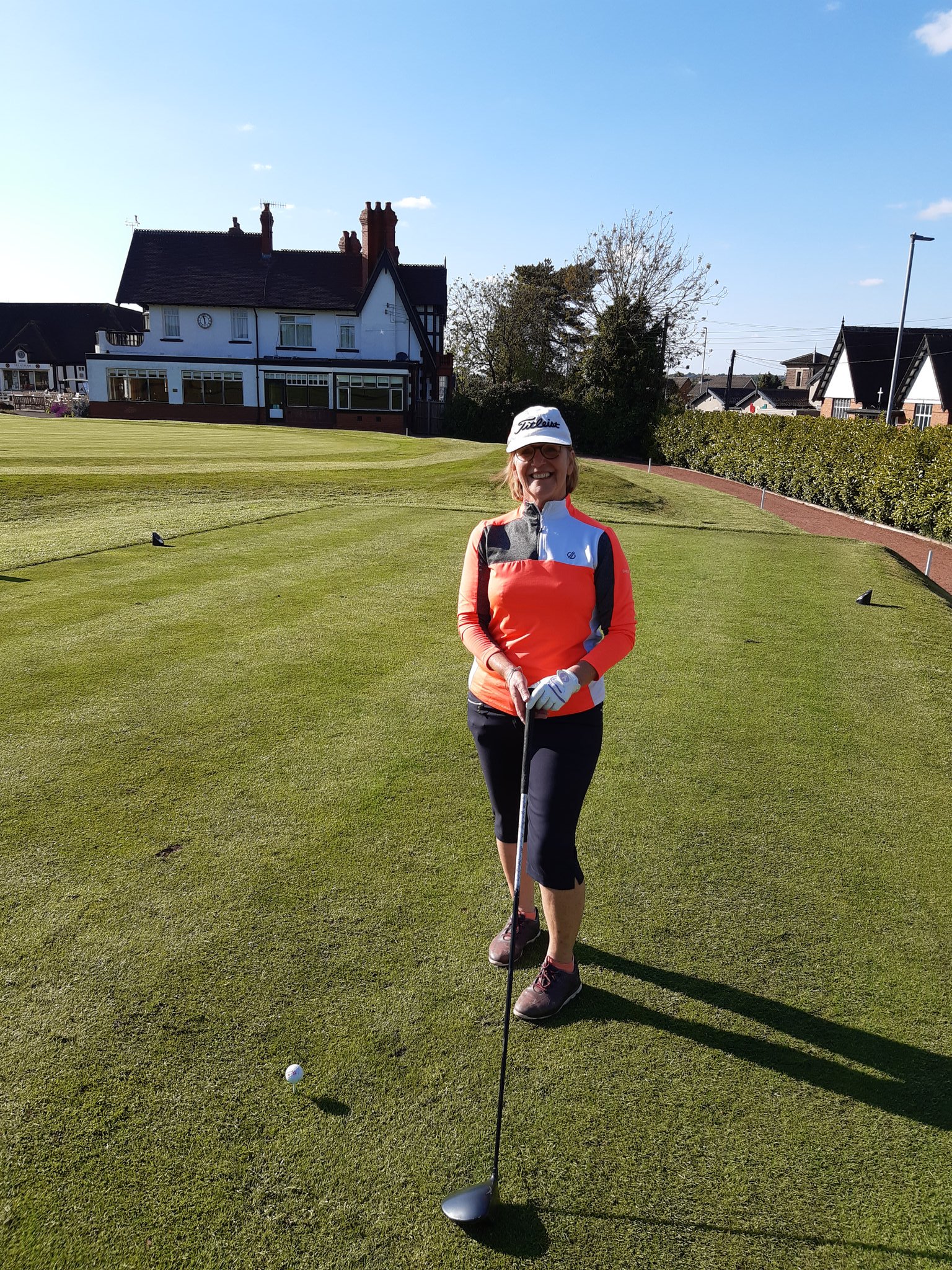 Trentham GC – 1st tee – Thurs May 14th