Marathon Matchplay
sees Rob become the Master at last

A beautiful September day at Nailcote Hall as the famous Warwickshire short course once again hosted our best-loved event for the seventh time. What an occasion it was too as the sunny conditions inspired some seriously good golfing and some tight matches in MG's Matchplay Masters, one of which will never be forgotten.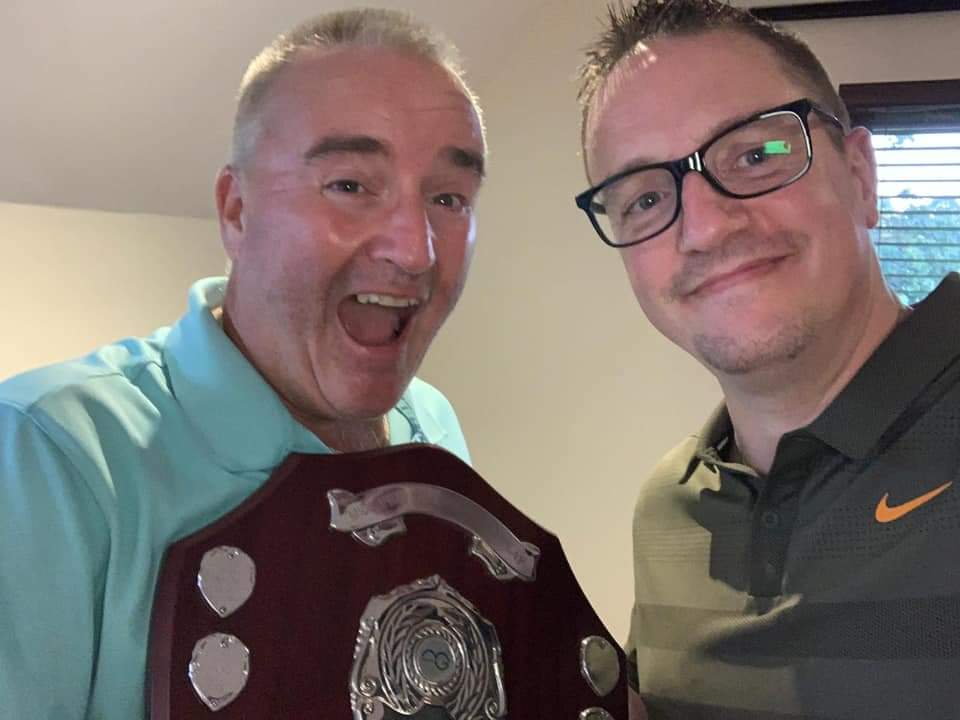 16 pairs take part in this competition every year, fast fire Matchplay knockout rounds over 9 holes on the Cromwell course, unfortunately not able to host its best-known event this year as the pandemic put paid to Augusts' Farmfoods British Par Championships. However, we were good to go with a few restrictions in place at mealtimes and all players and the Nailcote staff followed the guidelines to the letter.
For this year we welcomed a strong bunch of new players to the matchplay and saw more ladies and juniors taking part than ever before, the juniors in particular played with distinction if as normal for here it did take them a while to get used to this unique golf course.
A very talented junior Lewis Dawson was a prime example, playing with his dad Andy, they hit some great shots in round one but just couldn't judge the distances quite right on a first try and if you know the Cromwell, you'll know it doesn't need any encouragement to penalise even the slightest of errors.
This all enabled MG editor Phil and ambassador Chris Bates to edge through to the quarter-finals, there they over-achieved even further and made it through again before meeting their match against Cromwell regulars Matt and Rob from Northants who raced into the final of the main event as a result. This pair had also put paid to the other MG editor Mandy and her young partner Jamie in the previous round.
Lewis and Andy though took their second chance to compete well, all first-round defeated pairs always get to play again in our plate competition which runs alongside the main event.
Father and son reached the semi-finals, only just edged out by eventual plate winners and new players to the matchplay, fitness instructor Matt Carlin and Derby County goalkeeper, on loan at Northampton Town this season, Jonathan Mitchell, pictured here at the presentation with Mandy.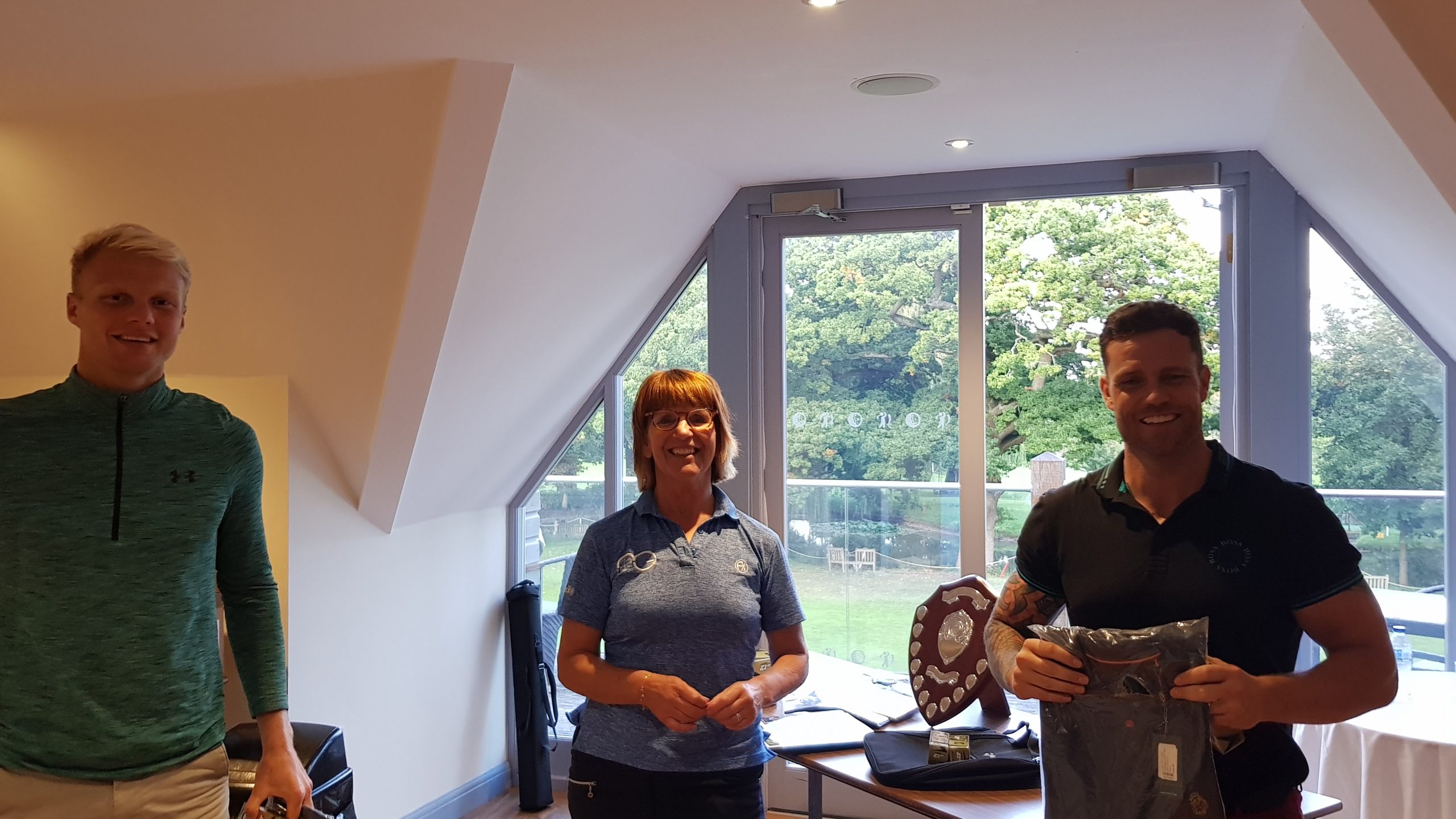 The competition's fireworks arrived after lunch but to rewind a touch, all players enjoyed a bacon roll and teas/coffees on arrival with individually packed sandwiches and fries for lunch too. Charley's Bar did some great business from hot golfers all day long and we also ran a fun putting and chipping competitions during the break.
Back to the main event and although Matt and Rob saw themselves into the final without too much drama, the same couldn't be said for the other half of the draw.
MG Par 3 Champion Mickey Mee, playing with his daughter Millie was chasing the double, no golfer had ever held both of our Nailcote event titles at the same time and they were playing well too, having disposed of another talented junior Elexis and her stepfather Ben in the tight quarter-final tie.
Lining up against them in the semis was a new couple who had entered the matchplay late and had never visited here before. Married couple Neil and Jane from Staffordshire were dovetailing nicely and their matchup against Mickey and Millie became very closely matched, ultimately a little too much.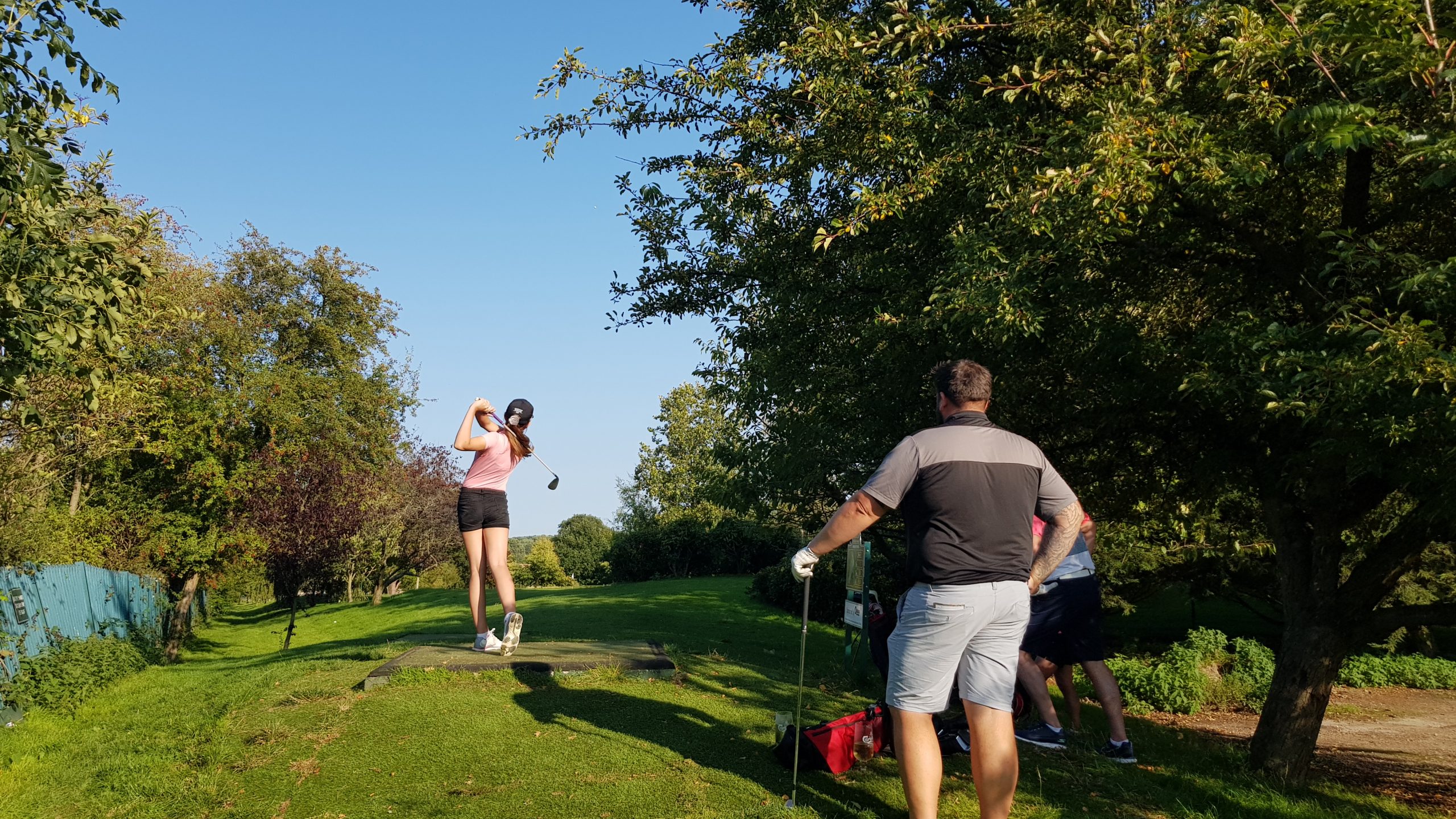 Matt and Rob were waiting patiently on the clubhouse lawn with a pint each when the other semi-final ended all square after nine. To play off holes we went, and an increasing gallery of knocked out players following them all around the course, the game went on……………and on………….and on.
Eventually, after many chances missed it took 17 holes of a nine-hole match to decide, as on the EIGHTH extra hole, Neil's solid par proved to be enough to take the married couple through.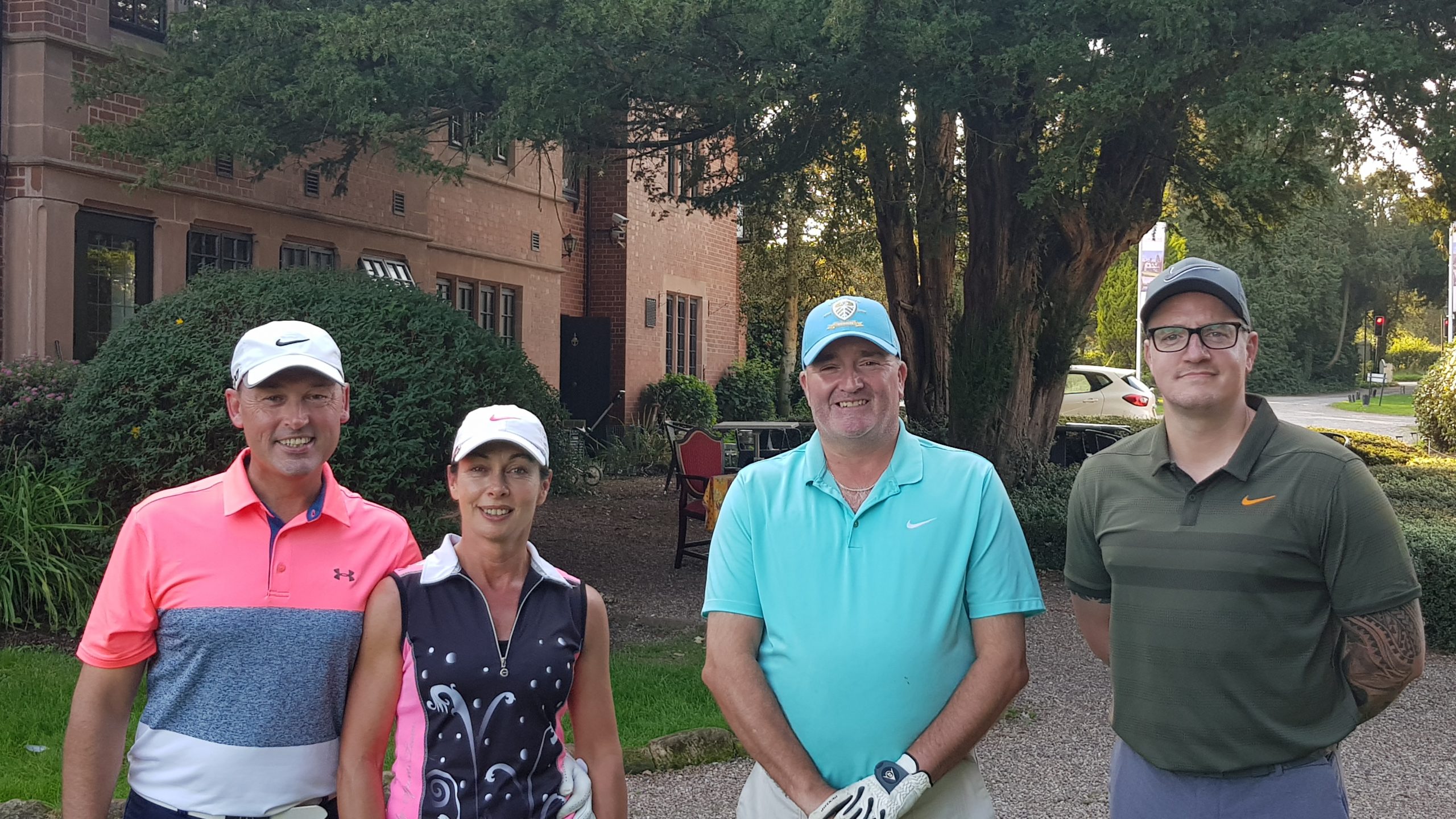 By the time the finalists (above) teed off, we would have normally have packed up and gone home in other years and there was a thought we might have a struggle with the light should this go on a little longer than the nine.
It did go all the way to the Cromwell's beautiful water surrounded final hole, but the tide turned on the eighth with a quite miraculous par by Matt where the flagstick took a mighty hit from his second shot and is probably still rattling now!
Neil and Jane's resistance and marathon day finally ended in disappointment as they failed to match Rob's par on the ninth, meaning the Northampton pairing became our Matchplay Masters champions for 2020.
A long time coming for Rob in particular, the Delapre Golf Centre member has taken part in many of our Nailcote events and always performed well with two top 3 finishes at our Par 3 Championships and steady matchplay showings too. Now he's finally managed to get his hands on our 'shield of dreams' – Rob and Matt are the seventh different winning pair in the competition's history.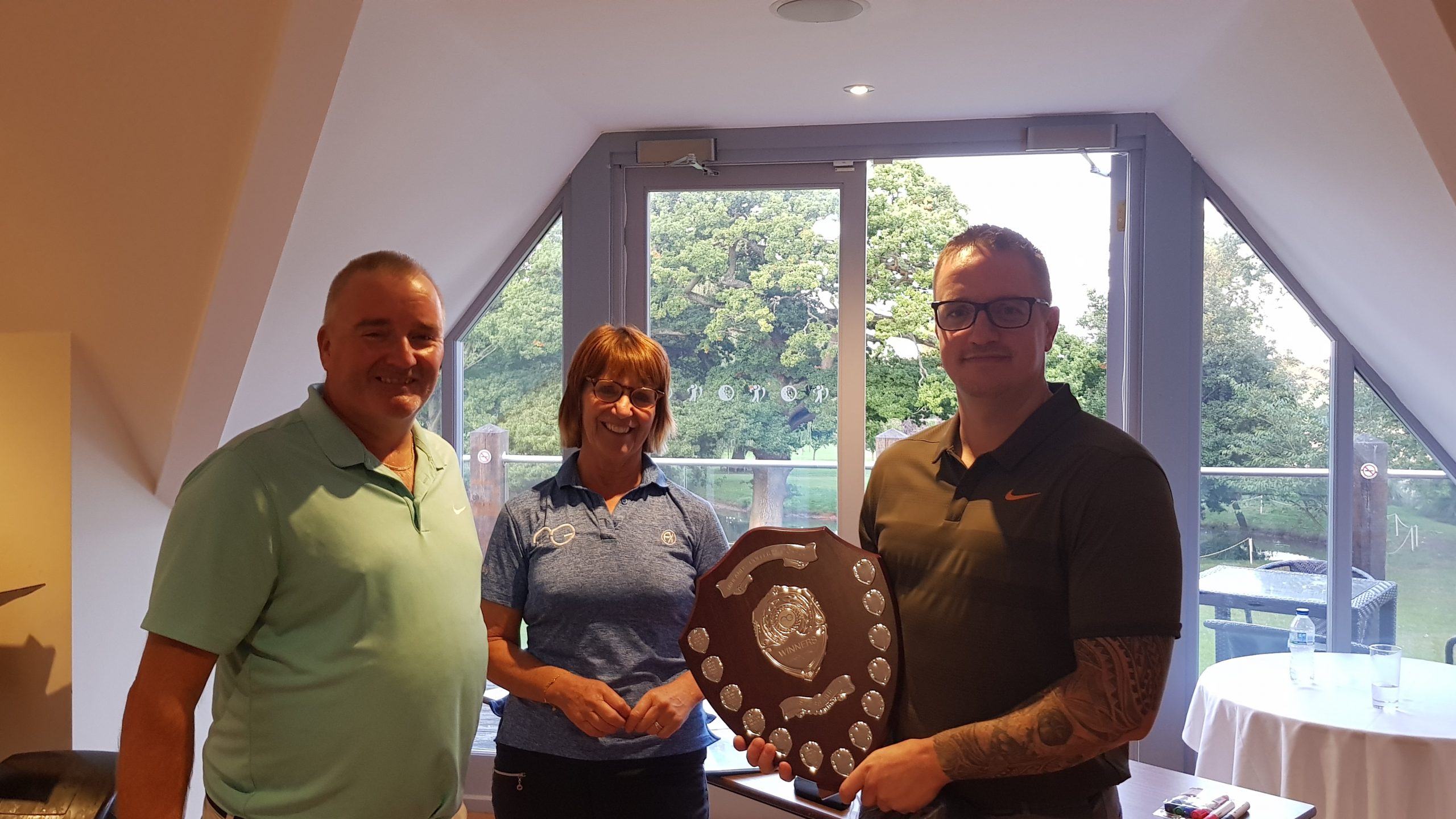 What made it all the nicer was that lockdown had made it difficult for Rob and first cousin and godson Matt to spend much time together, their 90 minutes on the clubhouse lawn waiting to discover their final opponents was a perfect time to catch up!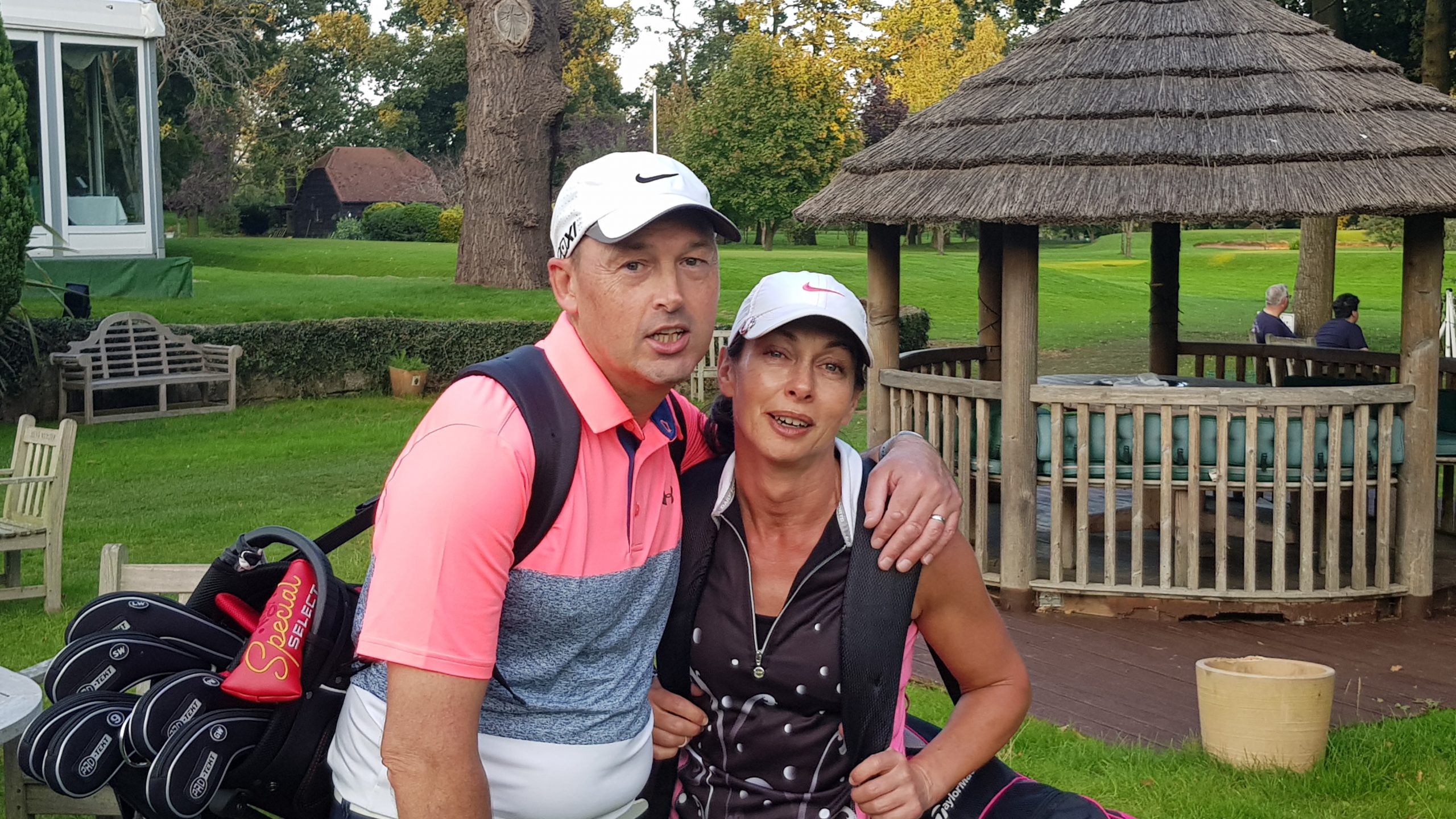 Spare a thought though for Neil and Jane here who travelled back to Staffordshire rather exhausted after playing no less than 44 holes on the day, with just the runners up prize to show for it – they have vowed to return next year to try again.
What a memorable day enjoyed by all and we thank all competitors for taking part and especially to Rick and all of the staff at Nailcote for their kind hospitality as always.
MG Matchplay Masters VIII will be held in September 2021 at Nailcote Hall again, details soon.