On a dry day thankfully in late October, Newcastle Under Lyme Golf Club played host to our final Midlands Golfer event of 2020 as the MGALS gathered for a day of fun and laughter.
49 ladies and a handful of fellas joined me. With Covid restrictions in place and nourished by Danish Pastries and Coffee, our fourballs went off to play in the Am-Am.
Teams from Shropshire, West Midlands, Derbyshire and Staffordshire had gathered from academy players to experienced county players, all enjoyed the competition which proved challenging on the day as the course played long.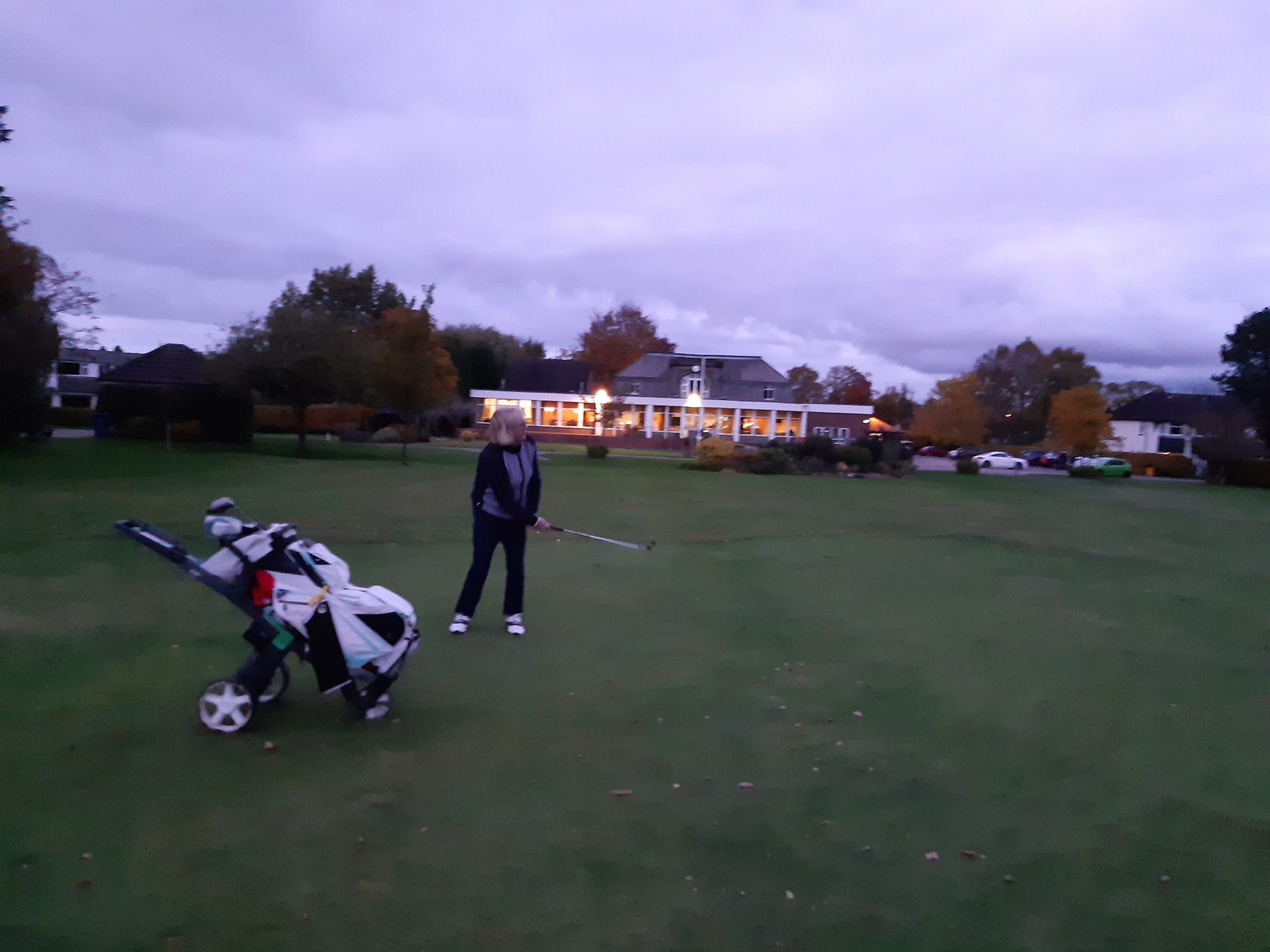 Our last team from Wolstanton GC just about made it in the last ray of fading light, basking in the welcoming hue from the lounge of Newcastle which was lit up like a Christmas Tree, and soon to be offering the tempting delights of the culinary expertise from the catering staff.
The golfers enjoyed the Lasagne and Salad followed by cheesecake and I was able to do an impromptu presentation as many of the players were still present.
My thanks go to Island Green for supplying our golfing attire, Bridgestone Balls and the generosity of Druids Heath Golf Club and Newcastle GC for the 4 ball vouchers.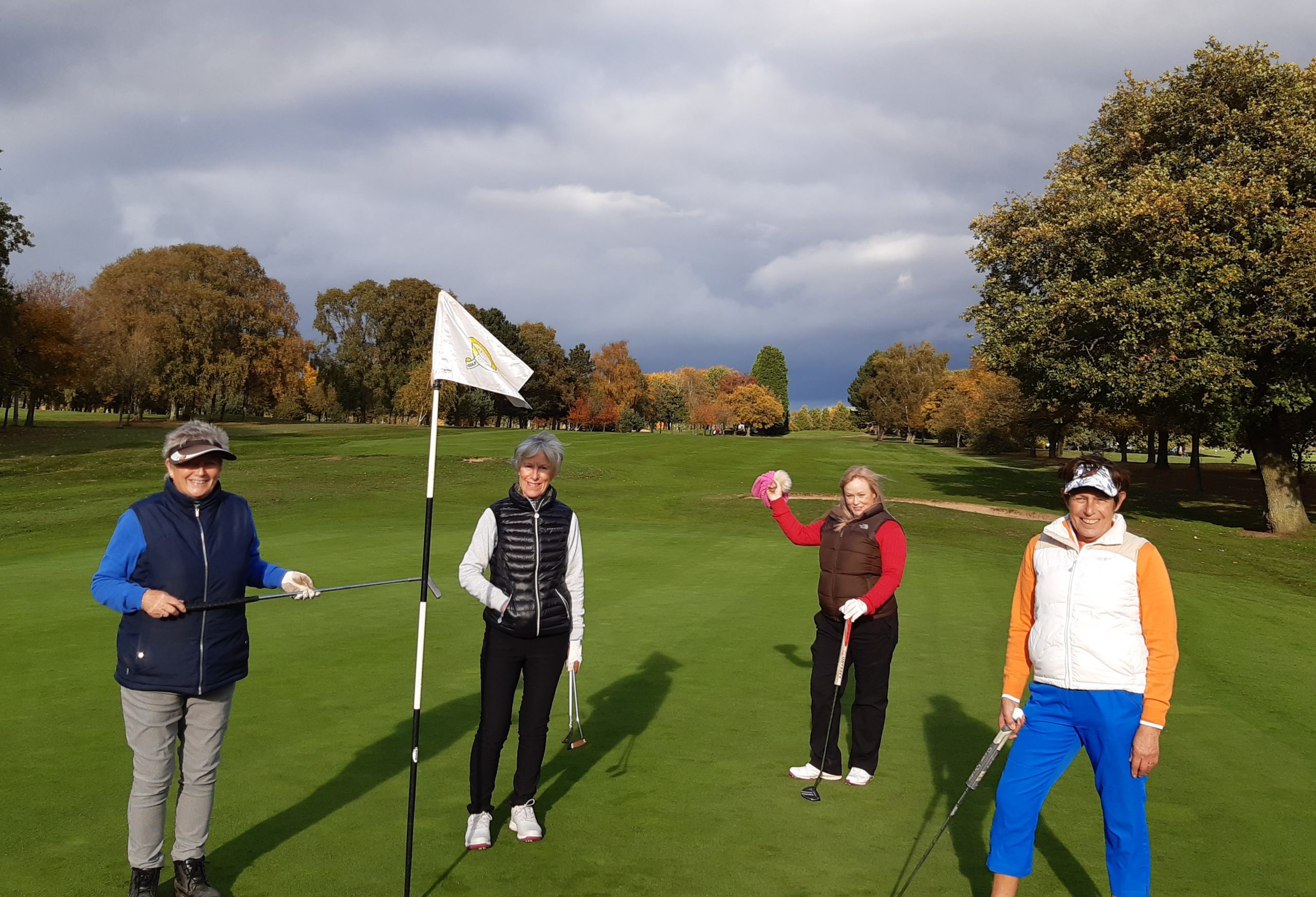 Jenny Couch – "Fantastic Day Mandy. Thank you to all the organisers, thoroughly enjoyed it."
Mike Burnside – "Bravo, can't fault you as you always put on a great day."
Fiona Ford – "Great day Mandy – well organised and really enjoyable. Thanks to NULGC for hosting a wonderful day!"
My thanks go to Richard Beech, Club Manager and his staff, Ian Beech, Head Greenkeeper, Toby Goodwin the Professional and Janette Pickford Food and Beverage Manager for their seamless service throughout the day.
Jean Louis was well placed between the 4th green, 17th green and 18th fairway to measure the nearest the pins and longest drive competitions and as always happy to help in the running of the competitions. Thanks to Phil too for his undying support.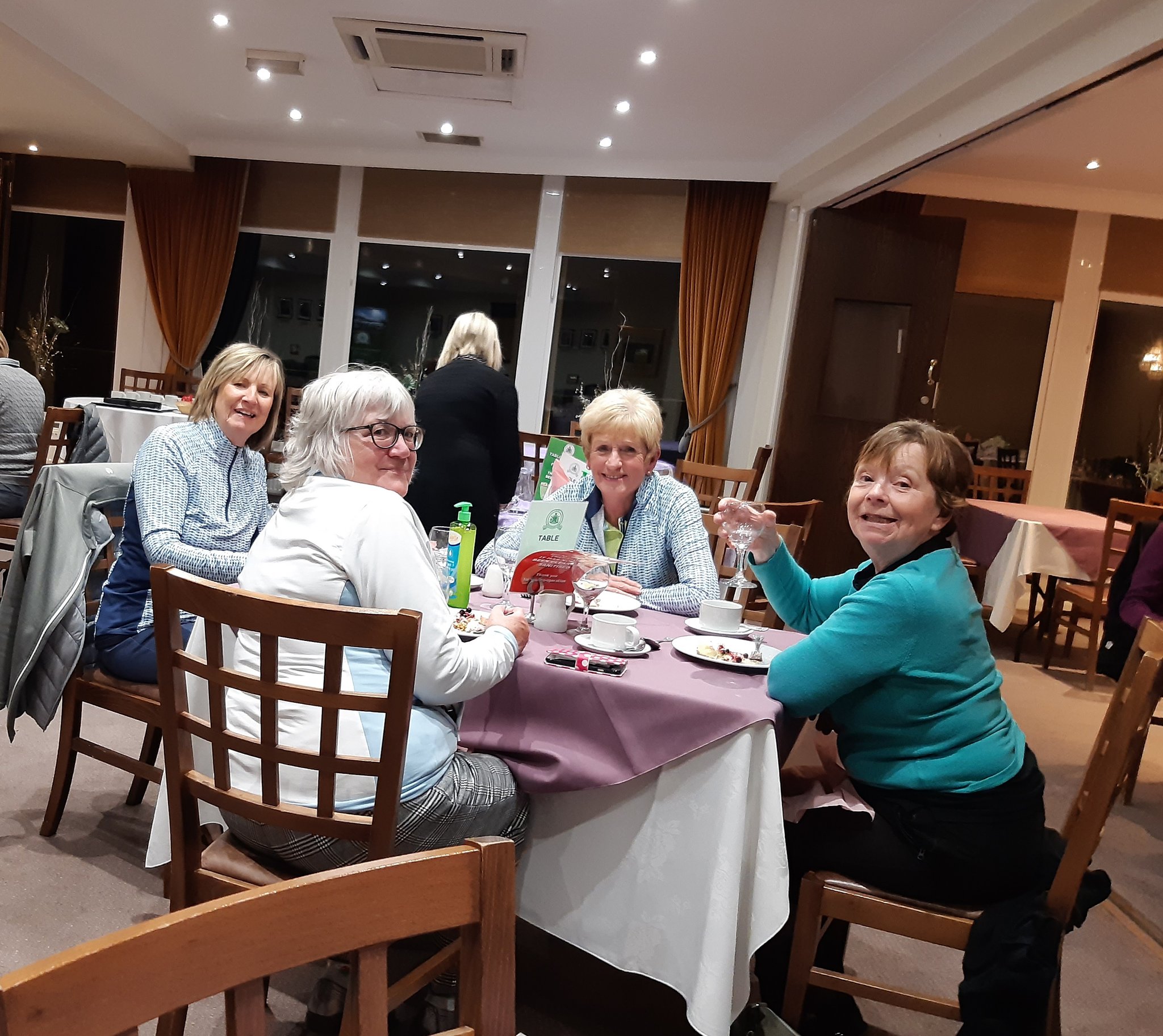 The winners of the competitions were:
NTP on 4th Jenny Cordon, (Leek Birchall GC)
NTP in 2 on 17th Sara Allen (Branston)
Longest drive Jenny Couch (Newcastle GC) – ladies and Steve Caldecott (Trentham GC) – men
1st place Team Trentham Julie and Simon Mellard, Fiona Ford and Steve Caldecott – 85 points
2nd place Team Branston Carol Alford, Trudie Hanson, Sara Allen and Kay Marshall – 79 points
3rd place Team Wolstanton  Caroline Gray, Joan Llewelyn, Emma Ainsworth and Betty Irwin – 78 points
4th place(countback) Team Shifnal  Lesley Smith, Helen Dale, Sandra Tranter and Debra Clark 78 points
Winning teams pictures coming soon.
Next year Midlands Golfer will run nine competitions. The MGALS first event will be at Breadsall Priory on March 19th with an optional overnight stay too. The Nottinghamshire will host us in early September with golf and a gala dinner and optional overnight stay there too. Then we'll host a season ending day event in Mid October – venue to be confirmed.
Full details of all of our MG events in 2021 will be live soon by the end of 2020.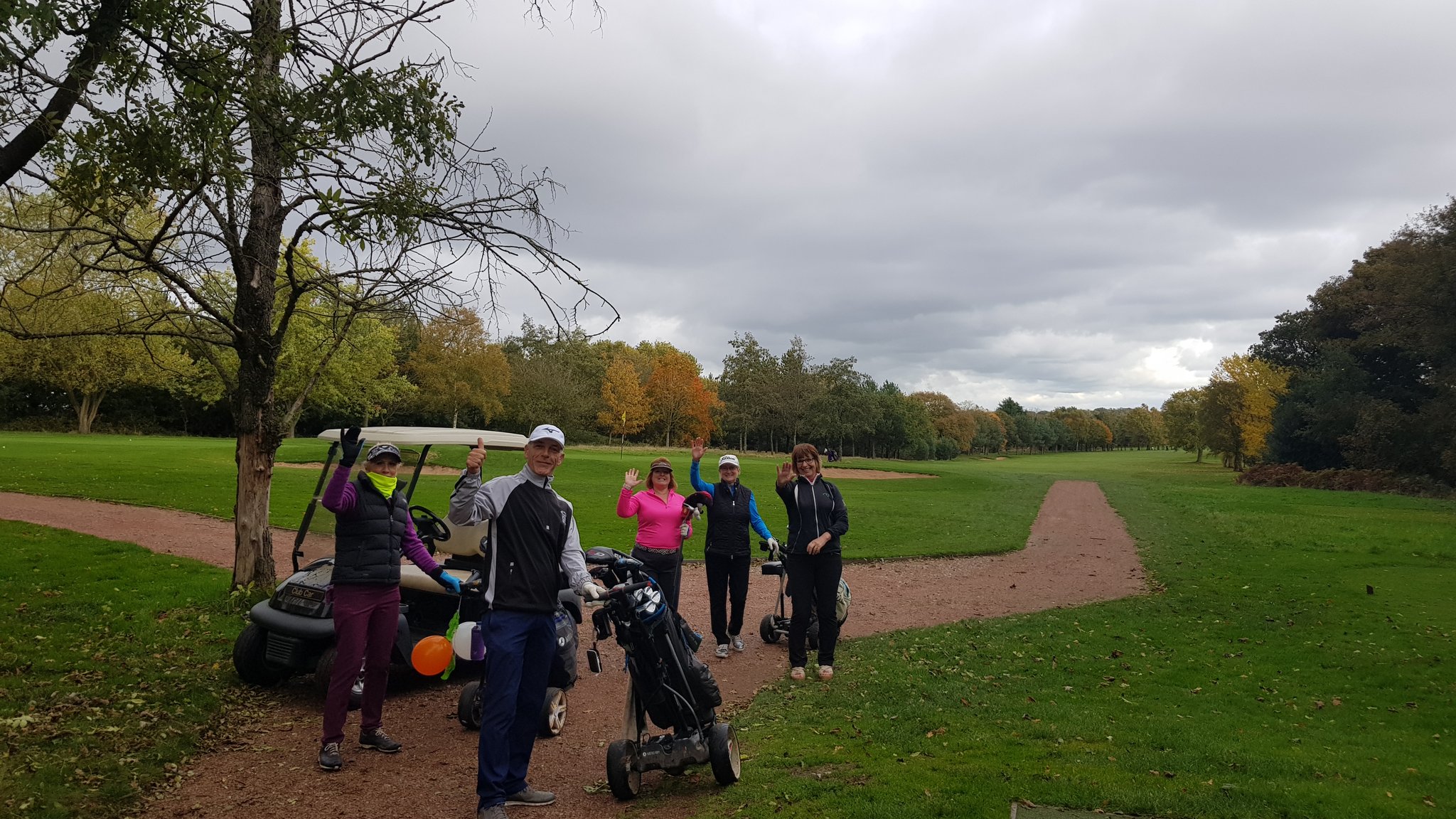 If you would like to join the biggest ladies golf society in The Midlands or if you're a golf club or resort who would like to host an MGALS event, please contact founder and organiser Mandy Ambert – ladyeditor@midlandsgolfer.co.uk