MGals 1st event at South Staffs Golf club October 27th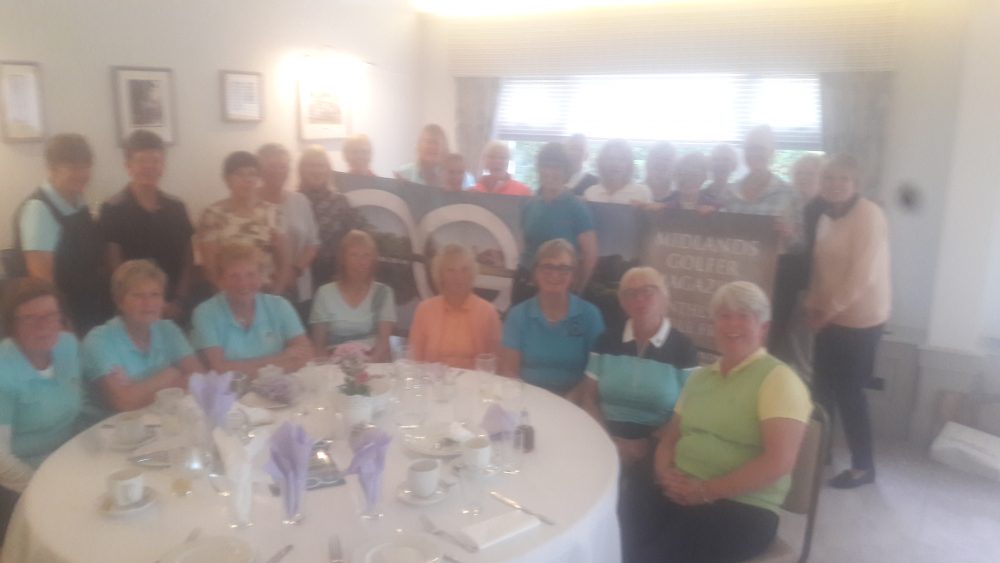 Midlands golfer amateur ladies society held its debut event at the end of October and with arriving to a band of fog was met by the Senior Captain trying to organise their delayed Seniors Championship.
Whilst the ladies tucked into Danish Pastries and coffee, the director of golf our own Peter Baker had a predicament as some of the men had already started their rounds of golf.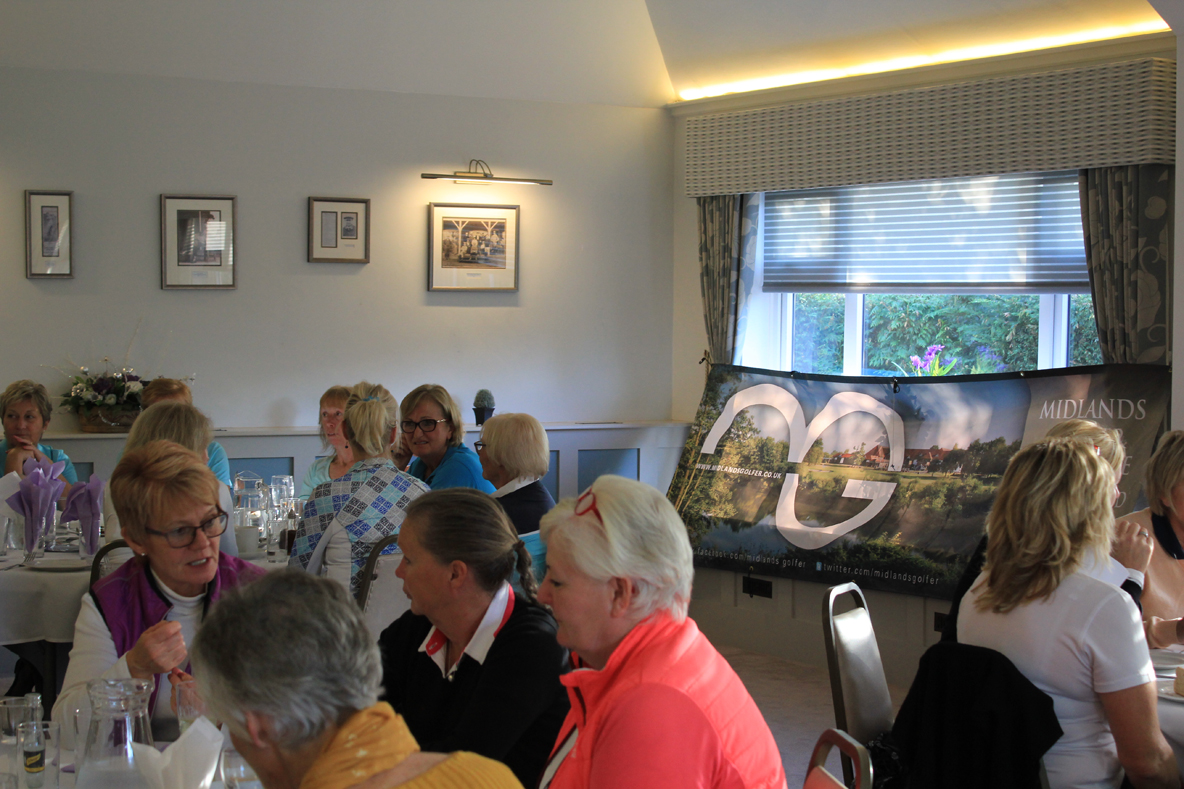 For us there was no problem, we simply started our competition on the 10th and all went smoothly. In fact once the fog had lifted the course was bathed in sunshine and  looked magnificent. Our 7 4 balls from Staffordshire, Warwickshire and West Midlands did battle and having enjoyed a meal of sandwiches and chips were then furnished with prizes supplied by Surprizegolf.com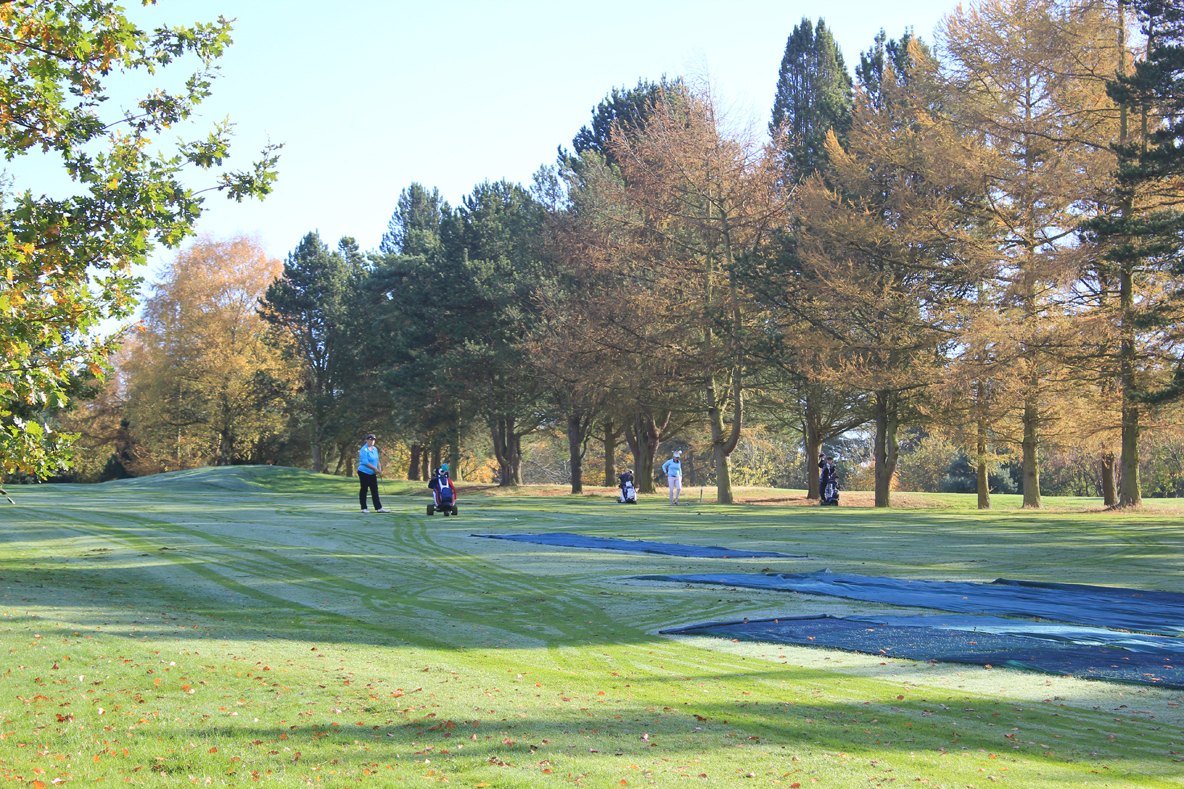 [Main image] Pictured are all the prize winners and all loved the idea of a pre and post season get together plus the possibility of having an event in the Summer. We have been inundated with clubs wanting to host the MGALS and having visited Coxmoor Ladies in Nottinghamshire can foresee that our numbers will swell.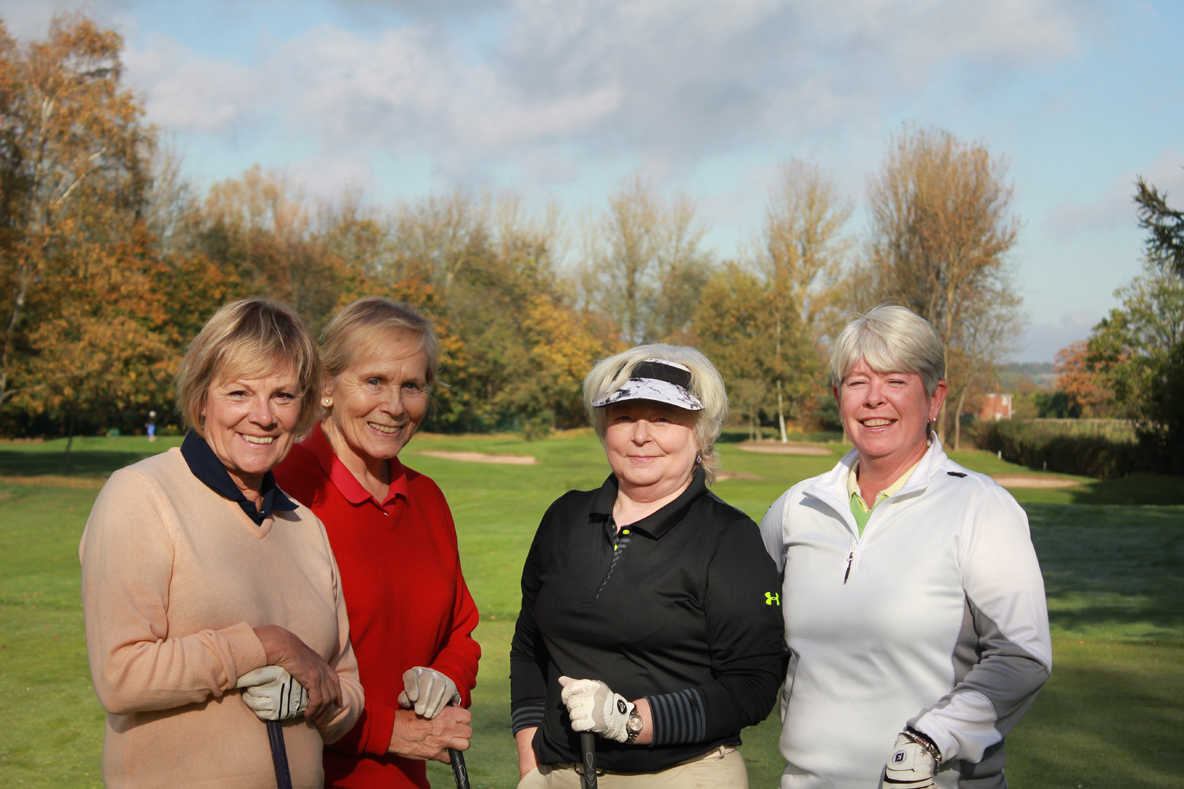 .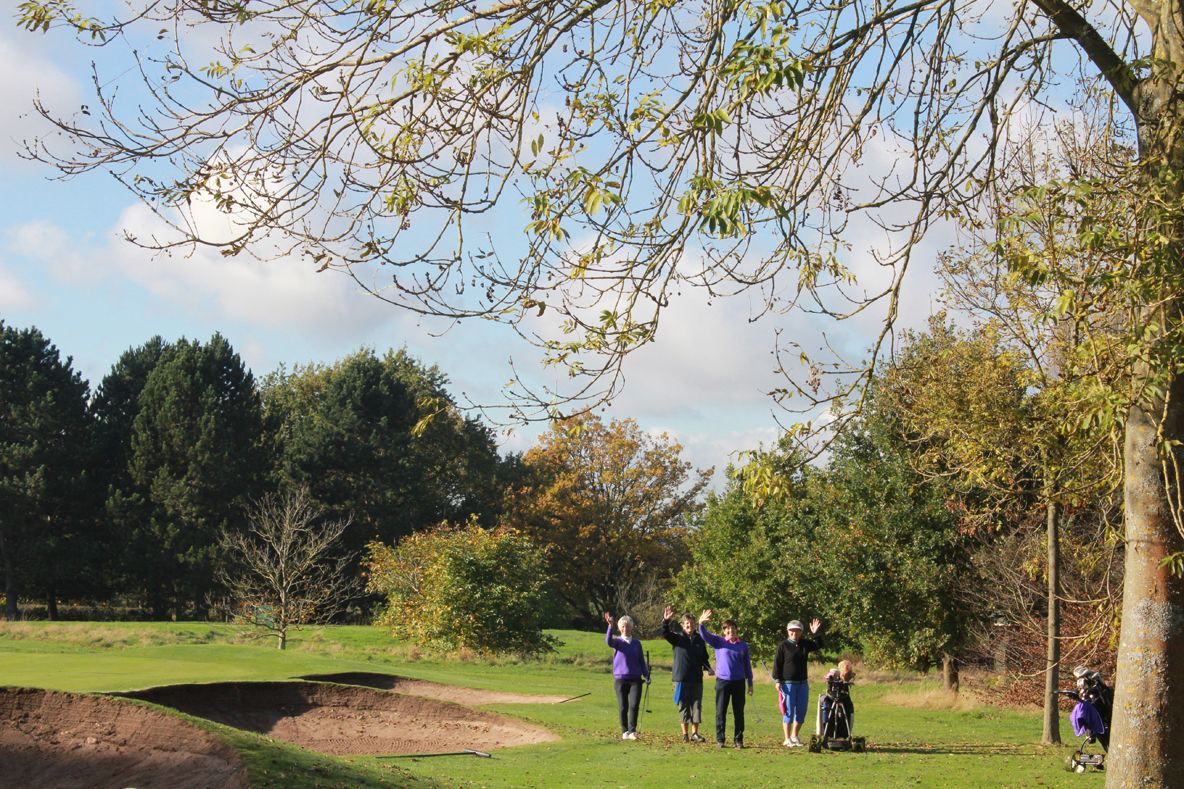 .