Midlands College of Golf players have had busy few weeks after qualifying for all National Finals this season which were condensed into a four week run due to the earlier bad weather this year.
First up was a place at the AoC National Finals for Rhys Wallace (Handsworth GC) and Yass Oakley (Walsall GC). Both had qualified for the event through regional qualifying at The Astbury last October, and made up half of a four-player West Midlands Rep team, taking on sides from across the country at Morley Hayes. Both helped the West Midlands team to the silver medal and this included a stand out 1-under par round for Yass on Day 1.
Both players were then joined by Jack Severn (Cleobury Mortimer), Ethan Trouth (Moor Hall),  Rhys Hopkins (Fulford Heath) and Connor Leeman (Enville GC) for the ICT Finals at Hesketh GC. All players at this event struggled with high winds but Yassine Oakley was the stand out individual finishing 14th gross with steady rounds of 77, 76 & 77. Yass kept his form into the following week at the British Schools & Colleges Tour Finals at Trevose and had an 11th place finish with rounds of 71 & 76.
After returning to the Midlands, the team were then joined by Joe Moore, (Walmley GC), Nick Ball (Marston Lakes), Luke Jones (Enville) and Dan Tough (Wishaw) at the stunning Fairmont St Andrews complex playing the Kittocks and Torrance courses. Dan came very close to winning the Nett individual, missing the top prize by one shot. This was even more agonising after two lost balls on the 17th hole on the first day damaged an excellent score for him. Despite this, Dan's Nett 68 on Day 2 rocketed him up the leaderboard to eventually finish 3rd. The team of Jack, Yass, Connor and Ethan took 3rd in the team gross. Ethan led from the front on day 1 and then Jack Severn and Yass Oakley had two of the lowest rounds of the week on Day 2.
The academic year is now drawing to a close and the students are starting to be signed off from their academic programmes and are looking forward to a busy summer of golf for their clubs and counties. Many of our current golfers have another year left and the applications are looking strong for next year meaning the team should be able to better this years results next season.
You can keep up to date with the teams progress via our website or social media feeds on Twitter an Instagram (@golf_MCoG). Find out more about the programme and apply online via our website.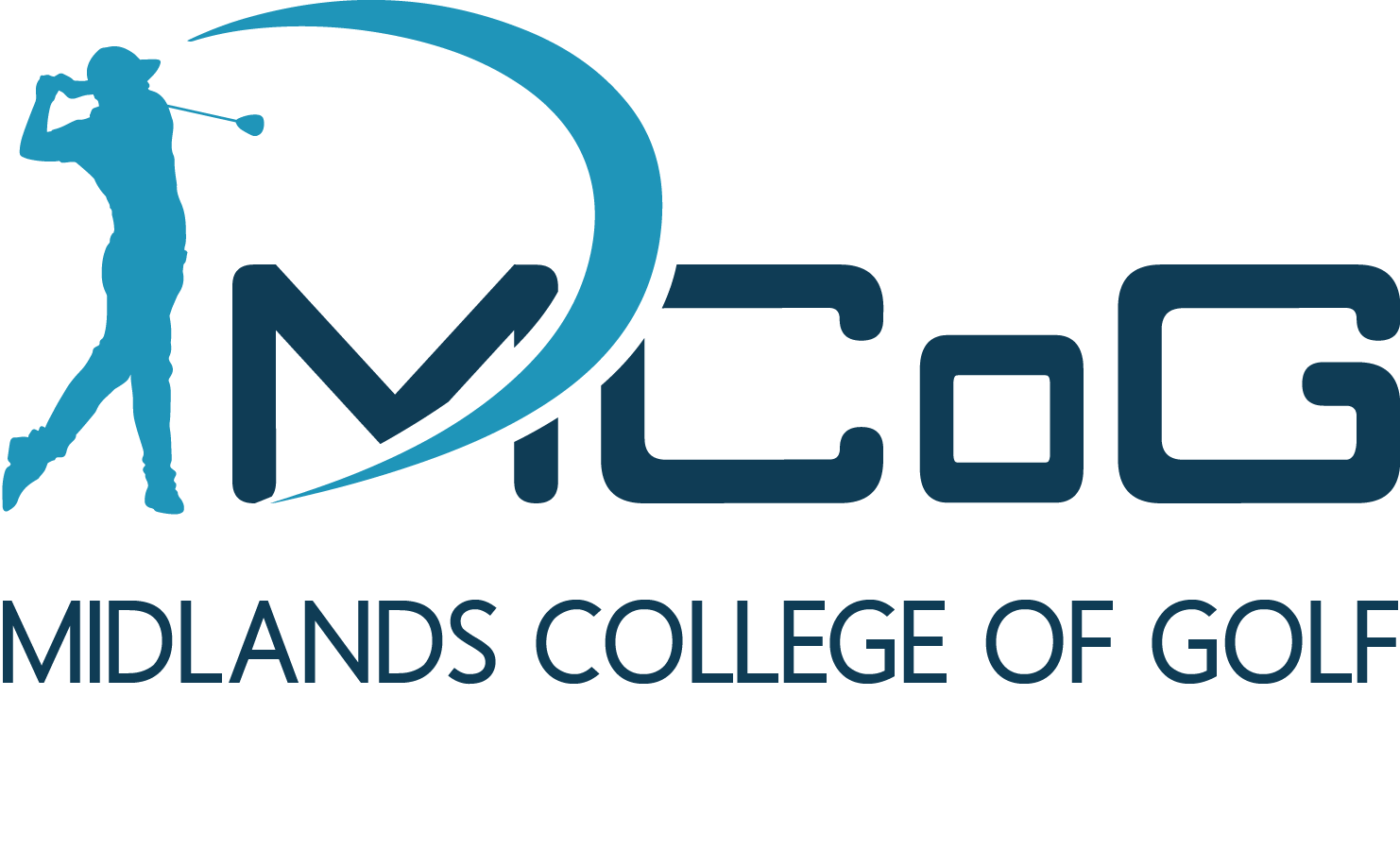 www.midlandscollegeofgolf.co.uk