2019 – Back in our second home
The dates are set for MG's annual days out at Nailcote Hall and our two favourite competitions are both returning in 2019 to the home of short game golf in the UK on the beautiful looking yet deadly Cromwell Course.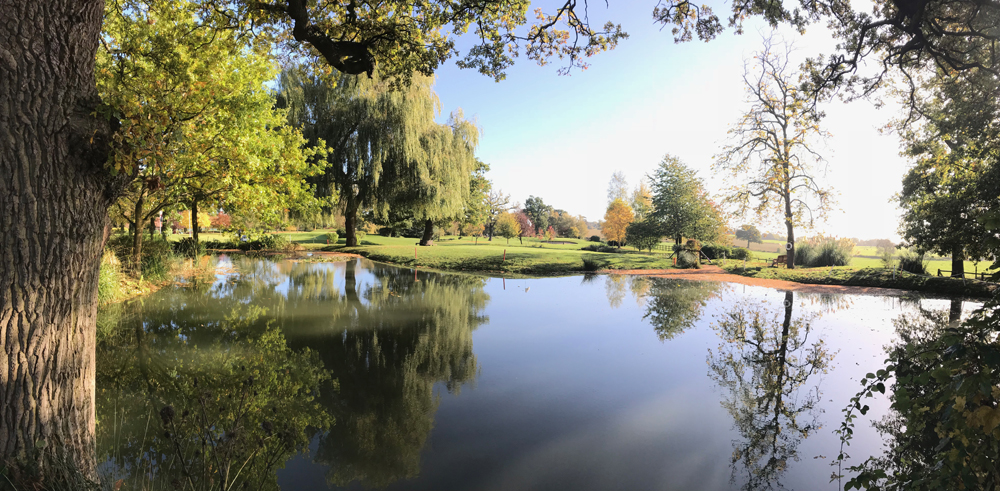 First off is the MG Par 3 Championships which was held this year on a beautiful mid-summers day on the Cromwell Course. For the first time we ran it alongside MG junior section sponsors Shires Junior Golf Tour who brought some of the most promising youngsters in the South Midlands to compete, along with their distinctive scoreboard which added a special something extra to proceedings.
On the day the juniors competed alongside the adult golfers and we ended up with two Par 3 champions – taking home a shiny trophy each. Joseph Hyde from Kettering GC became our junior title holder and Hinckley GC golfer Steve Eaves took away the adult trophy, defeating 40 other competitors.
Both will be back next year to defend their titles, as will Shires Junior Golf Tour to ensure we'll again have a healthy junior contingent present.
MG Par 3 Championship III is to be held on Saturday 15th June 2019
The day – Coffee/Tea on arrival – 9 hole morning round – sandwiches and fries lunch – 9 hole afternoon round – BBQ on close of play.
Extras – Nearest the pin – putting competition – Inflatable dartboard golf charity challenge.
Format – Singles Stableford off 50% handicap – max handicap 18 adults – 36 juniors
Cost – £25 adult – £22 junior -72 golfers maximum can take part.
Our second and most established event – the MG Matchplay Masters also returns in 2019.
In 2018 Pontypridd GC based husband and wife team Steve and Karen Parfitt travelled north for their first ever visit to Nailcote Hall and first games on the Cromwell Course on the behest of MG lady editor Mandy. Mandy teamed up with husband Jean-Louis for the event and they became one of Karen and Steve's victims as the South Walians romped to the matchplay title, taking it outside of England for the first time, with Karen also becoming our first lady winner.
They will be back next year to defend their title and we're looking for 15 more pairs to join them in this fast format knockout competition.
MG Matchplay Masters VI is on Sunday September 15th – and includes:
Coffee/Tea/Bacon Rolls on arrival – two rounds of 9 hole matchplay pairs (plate competition for first round losing pairs) – sandwiches and fries lunch – semi- finals and finals to follow on.
Extras – 2 x nearest the pins
Format – Pairs betterball stableford matchplay off 50% handicap – max handicap 18 adults – 36 juniors
Cost  – £40 per pair – max 16 pairs
To reserve your place at either or both of these events,