One of those days when things just couldn't have gone any better. Perfect weather for our inaugural Par 3 Championships at Nailcote Hall. 42 players of all abilities took part and although The Cromwell Course defeated the majority, everybody who was there enjoyed immensely and bore no ill will at all.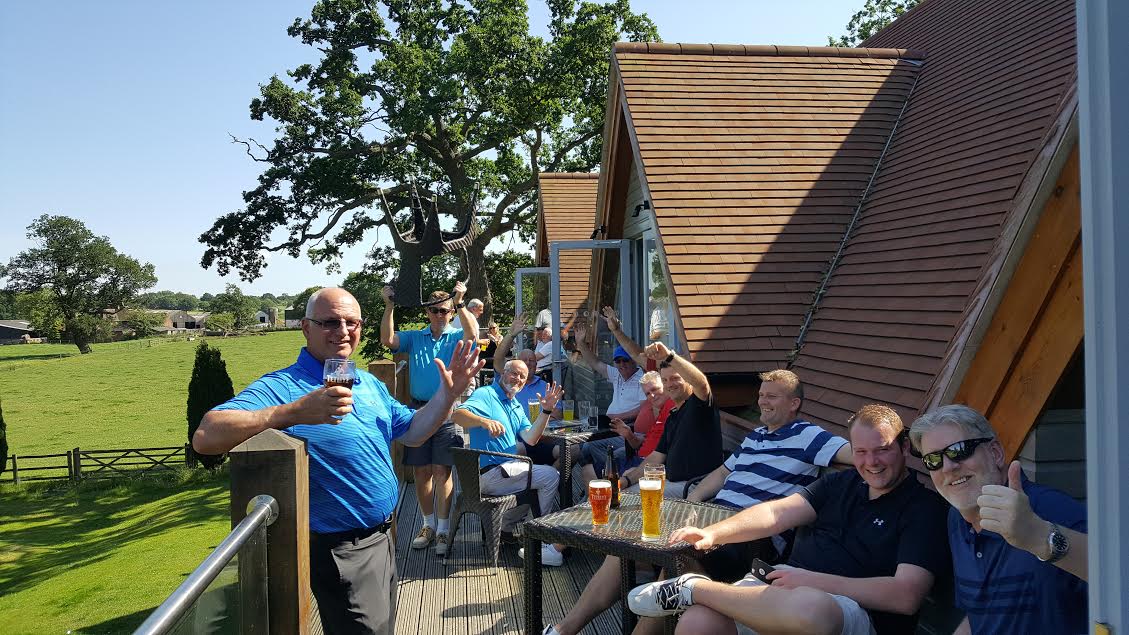 Friends were made, the putting competition was a hoot, the golf was keenly contested, and in near 30 degree heat, you can imagine how many cool beers were sunk!
On an annual basis MG hosts our Matchplay Masters at Nailcote, a one day 16 pairs event that is always well attended and fiercely fought for. The Par 3 Championships came to us as a result of that success and became our first ever singles competition. So a few familiar faces came over and joined us on the day but we also welcomed many new ones too, most of whom had not visited here before or took on the fearsome Cromwell. We always enjoy watching their reactions on discovering just what a special little place this is.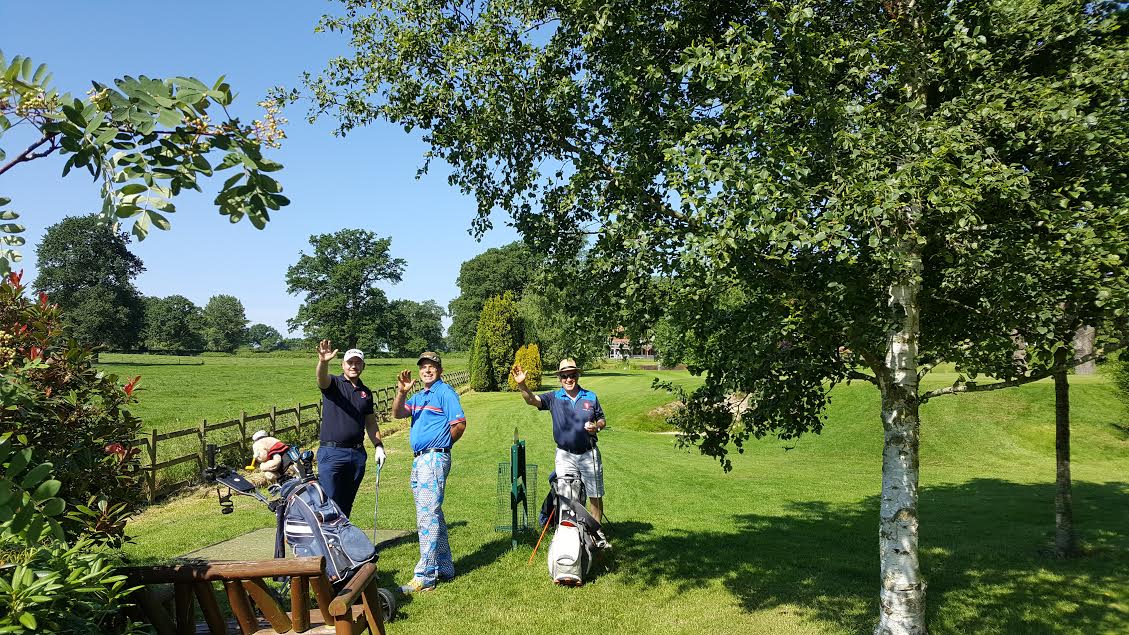 We ran a shotgun start for two groups of golfers, nine holes in the morning for each, and following lunch in the clubhouse they were all back out for another nine. We sent them all out in threeballs and mixed them up a bit to create some new friendships, the beauty of Nailcote is that it's difficult to not socialise on such a small course and 19th hole too. We added a putting competition to create even more togetherness, devising a little horseshoe shaped cross country one hole course. Even I couldn't have imagined how successful that would be, the banter flew between the golfers, for many it got right under their skins, trying many, many times to work out the best route around, even after it had officially finished. The competition was won in the end by Simon (Beeeefffffffff) Collins after a play off.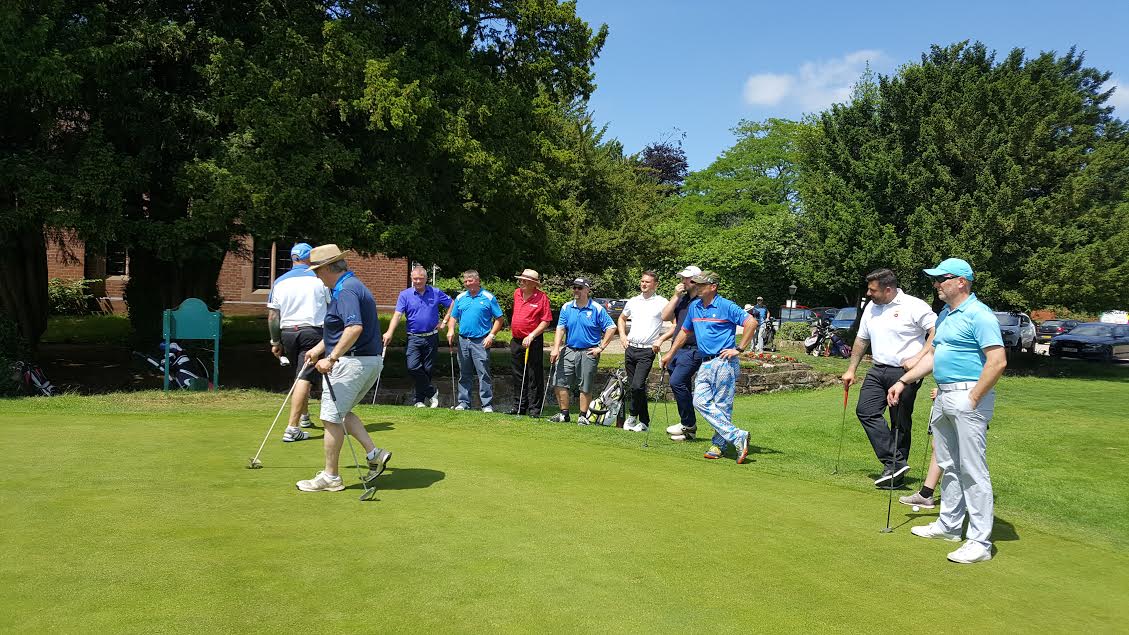 On The Cromwell it wasn't just the weather that was hotting up in the afternoon session. Most of the higher handicappers, especially the Cromwell debutants had waved their white flags at this point and were just concentrating on having a good old laugh. But Neil Shinebaum, who played in the early group with two old prankster pals from the Leekbrook Travellers GS was taking it deadly seriously. Neil (hcap 4), an old pal of ours from Rhodium Events who amazingly had never played here before found it very much to his liking He came in with 38 points, a formidable total that looked hard to beat, then sat on the bench on the clubhouse lawn overlooking the ninth hole with his new friends to see if anyone in the later group could get near him.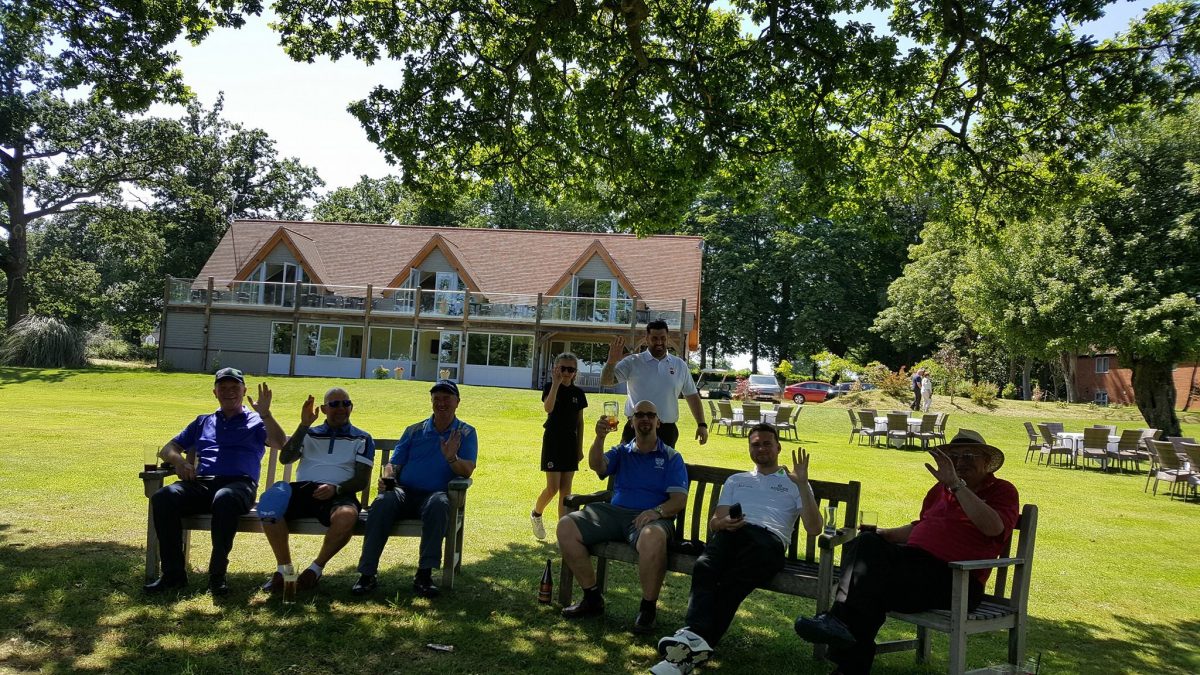 We didn't think it was possible but another first time Cromweller had other ideas. Five handicapper  Jon Slater (below) was also ripping up the course, adding points galore to his morning 18. We followed him around in the afternoon, and when we departed to set up the presentation in the clubhouse, Jon needed five points in his last two holes to draw level with Neil.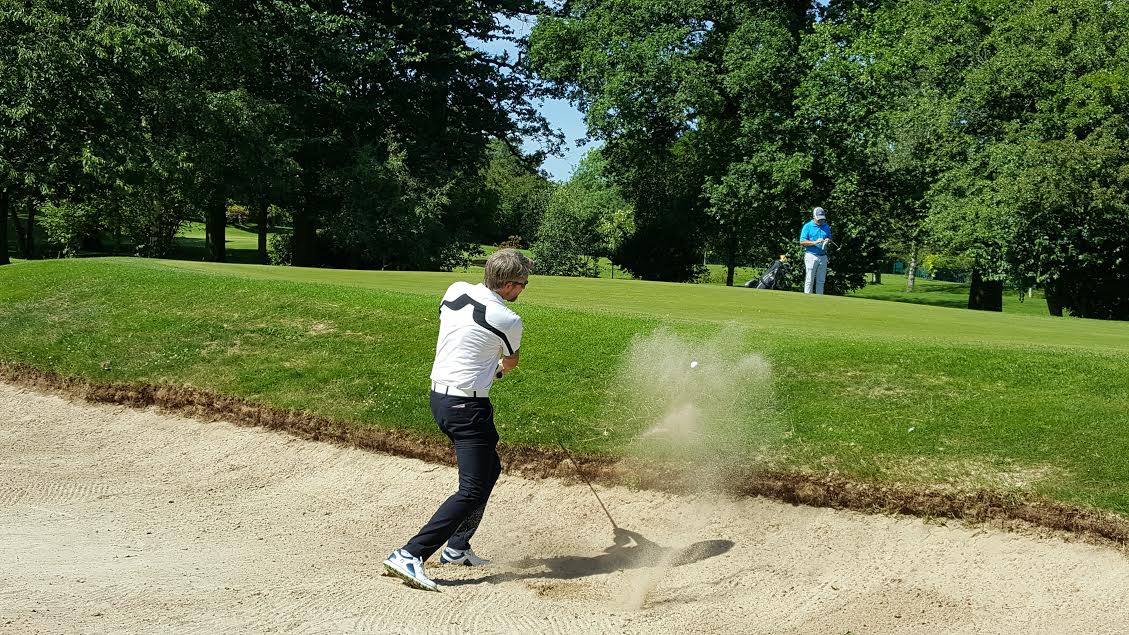 He fought to the death but one agonising late putt at the ninth failed to drop and he fell a point short on 37. A shame really, we fancied a play-off! It wasn't all about the low handicappers, an old mate of ours Matt Payne from Northants grabbed third place on his own with 32 points, playing off 18. (L to R) winner Neil Shinebaum – MG editor Phil – Matt (3rd) – Jon Slater (runner up)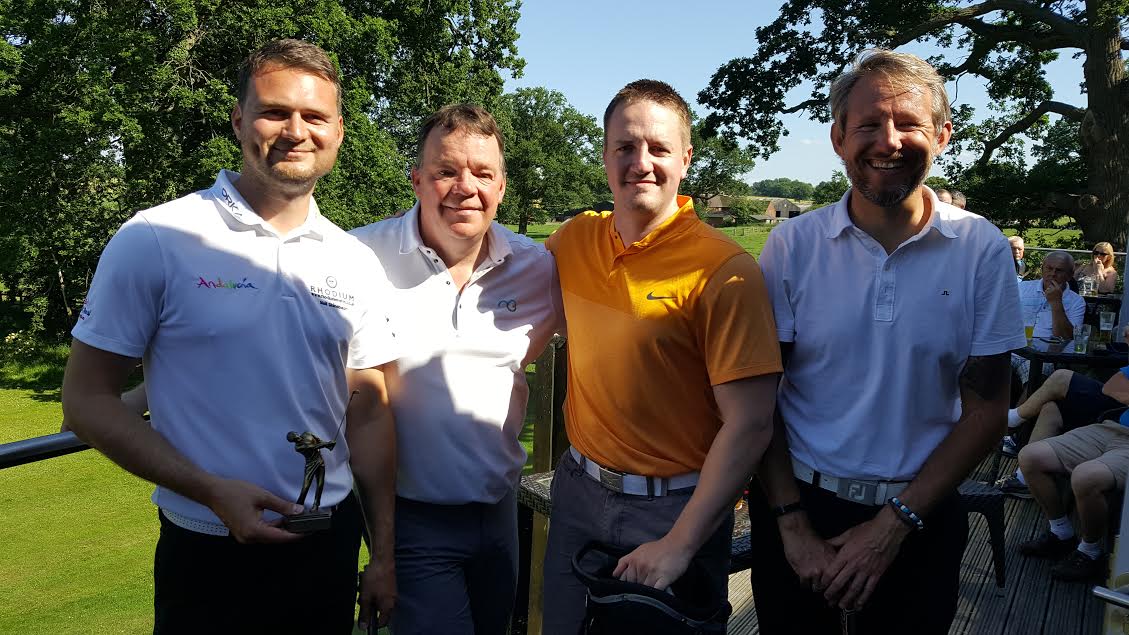 We presented the prizes on the clubhouse balcony, the weather had refused to let us down and it was still sweltering as we headed to the clubhouse lawn for the BBQ to close proceedings.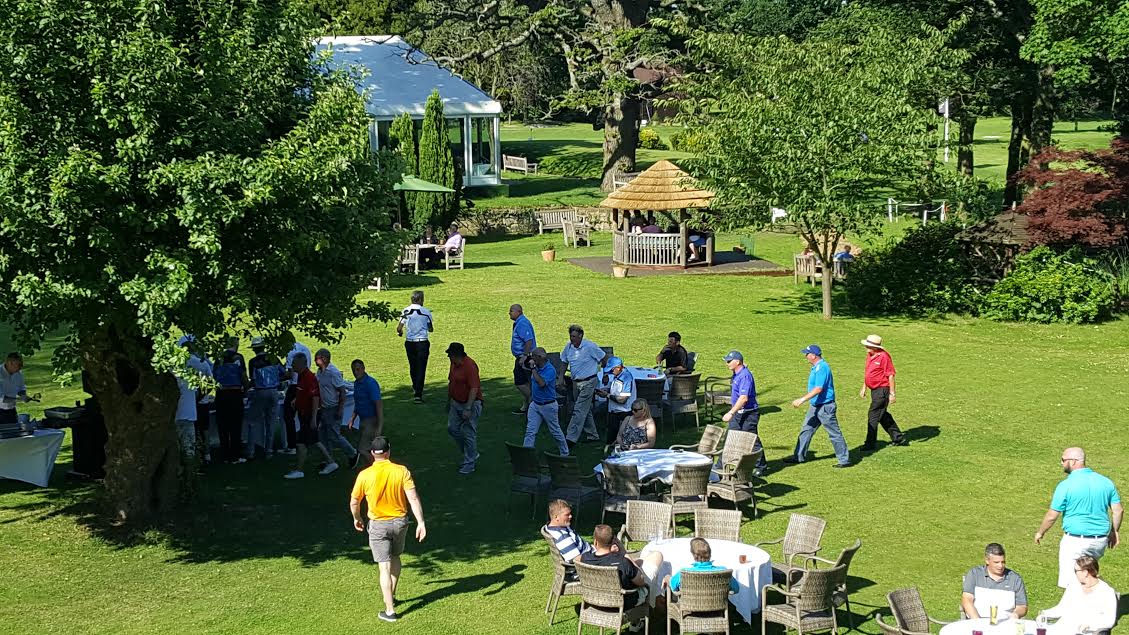 The staff at Nailcote, led by manager David had done a tremendous job looking after us all day in less than comfortable conditions for catering, at the BBQ it went up another notch. The finest close of event meal we have ever enjoyed…..and we've had a few! An opinion shared by all who took part on the day, delicious.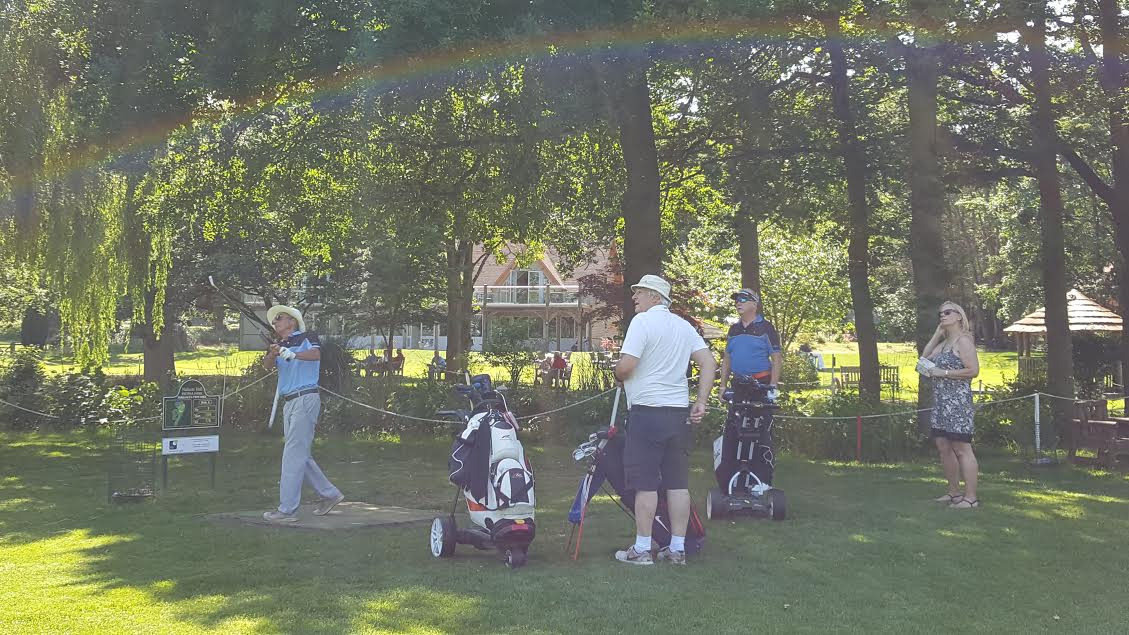 So that was that, a perfect day, and a big well done from us to Neil and Jon, and Matt and all of the other prize winners, plus all who took part. And also to a few family friends, hubbys and wives and kids too who turned up to cheer on as spectators, that was nice.
Thanks to a new friend Albert Stretton who we met at our MG Scramble at The Nottinghamshire in April, Albert brought 10 golfers to Nailcote. Frank Graham brought four, as a 60th birthday treat to their pal Richard Straw, theyhad a great time. Mickey Mee from Derby who finished fourth came over with his daughter Millie, who tried The Cromwell for the first time too, she's going to be quite a golfer one day, you heard it here first! Pictured here with another new friend Alistair (R) from Branston G & CC.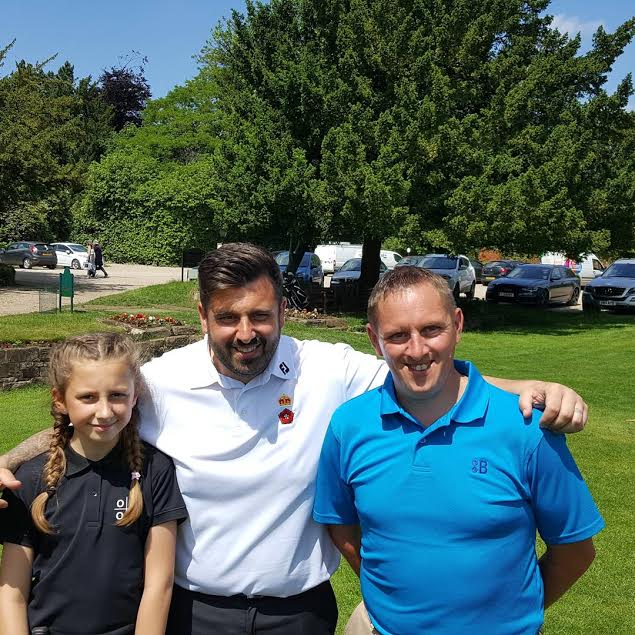 And our pal Ian Nicholson from Midlands Golf helped us twice, he brought six golfers over and also provided most of the prizes too, from his golf stores at Stonebridge, Four Ashes and Nuneaton. If anyone deserves a plug, Ian (L) does.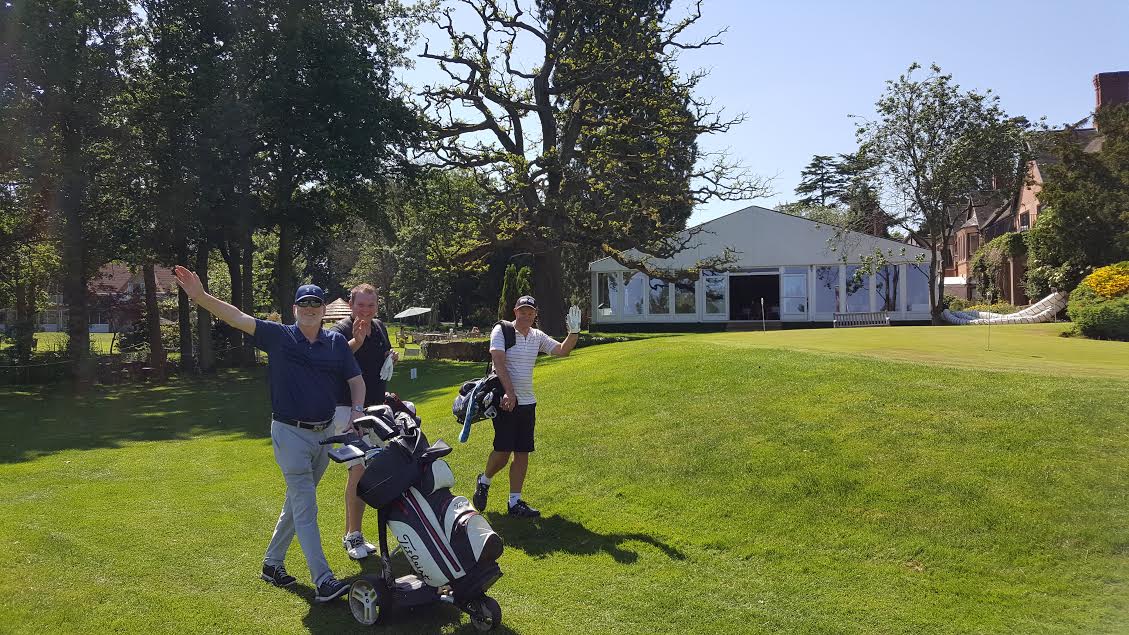 And special thanks to our long time pal and MG ambassador Chris here for helping us with the scorecards on the day.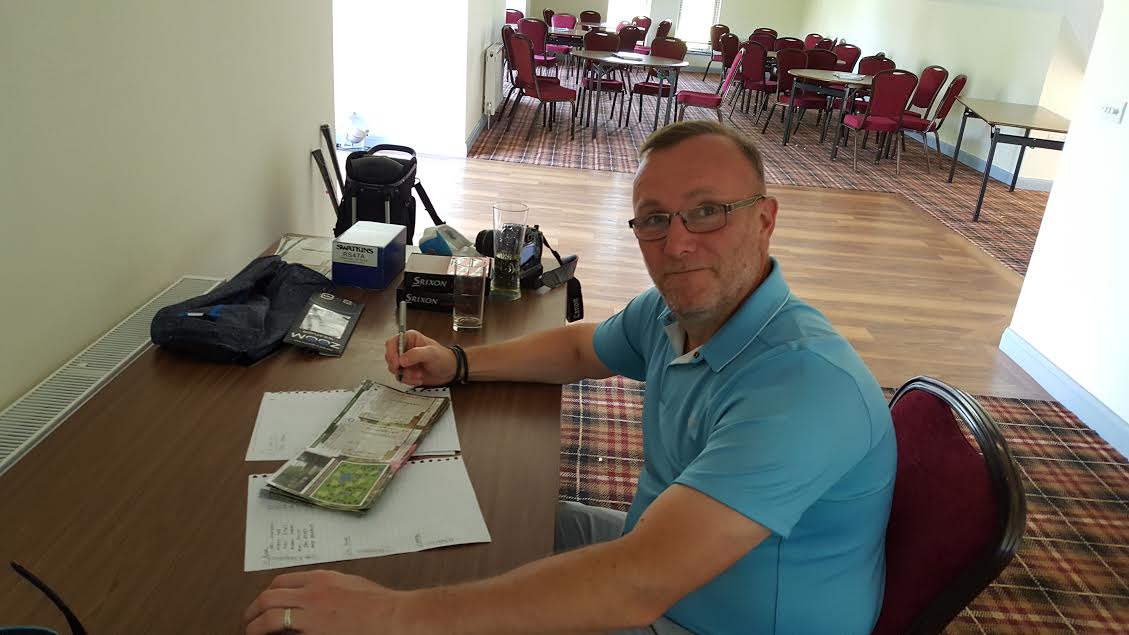 But finally a big tribute again to all of the staff at Nailcote Hall for their fabulous hospitality and service, and of course a Cromwell Course in awesome condition. Even though he was attending a wedding on the day and we didn't see a lot of him, we have our dear friend and Nailcote Hall owner Rick Cressman to thank for that.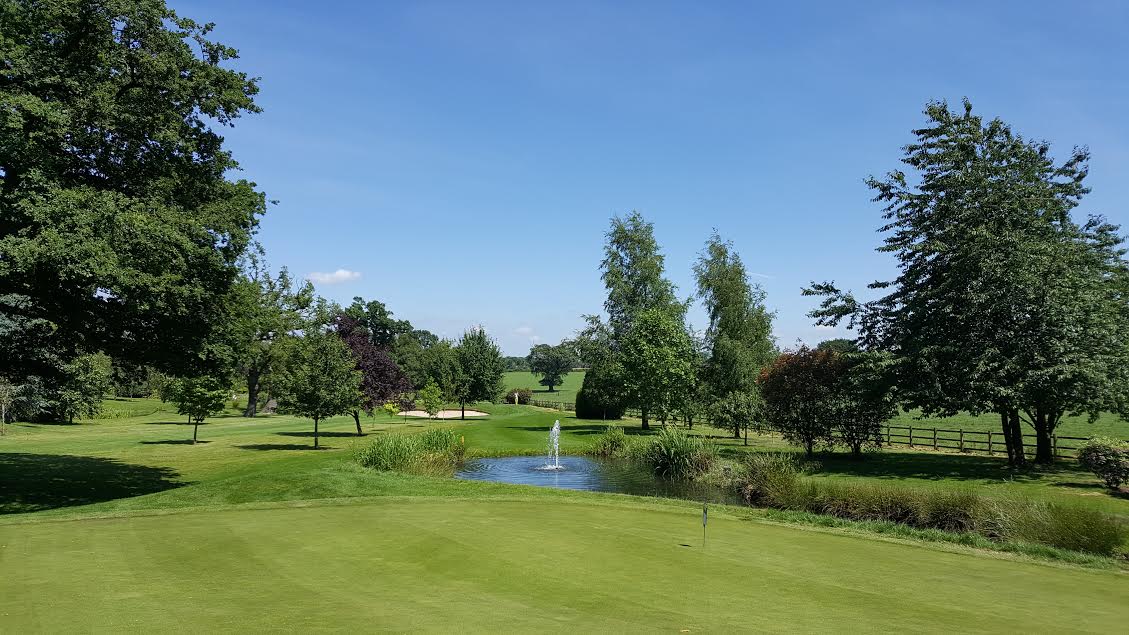 Now we run a few comps at MG as you may have noticed, plenty succeed for us but some sadly don't quite come off and don't get followed up on for the next year. Trial and error, you have to give these things a go, but I can safely predict one thing. We will be back in summer 2018 for The MG Par 3 Championships – Part II, as long as they will have us – thanks all.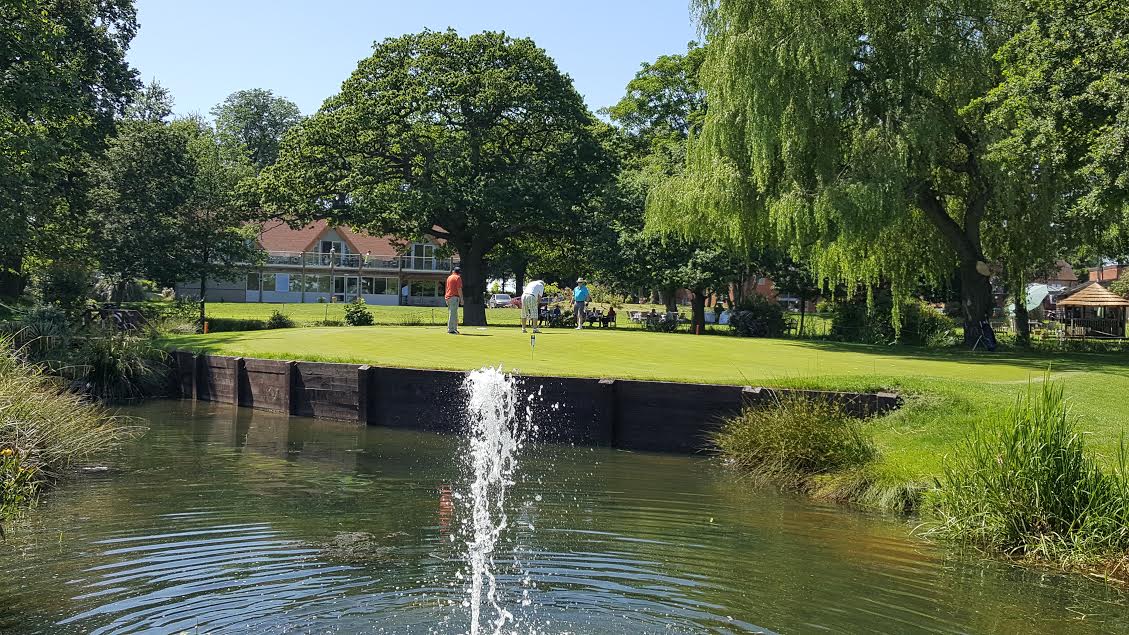 Phil Nicholas – editor, Midlands Golfer