NEW CAPTAINS FOR THE NEW GOLFING YEAR   
Rothley Park Golf Club is pleased to introduce its elected captains for the 2018 golfing year.
Men's Captain, Paul Roberts, joined the club as a junior member with his brother Matthew in 1983.   "It is a great honour to be Men's Captain of Rothley Park G.C. in a year when we will see major changes on both the course and in the structure and management of the club.  These are exciting times.  The hard work and time invested in research and specialist advice will develop and improve the club over the next twelve months.  We have attracted a significant number of new members and I look forward to building on our established foundations and welcoming all our new members into both social and competitive golf, such that they feel truly part of our great club in every way.
.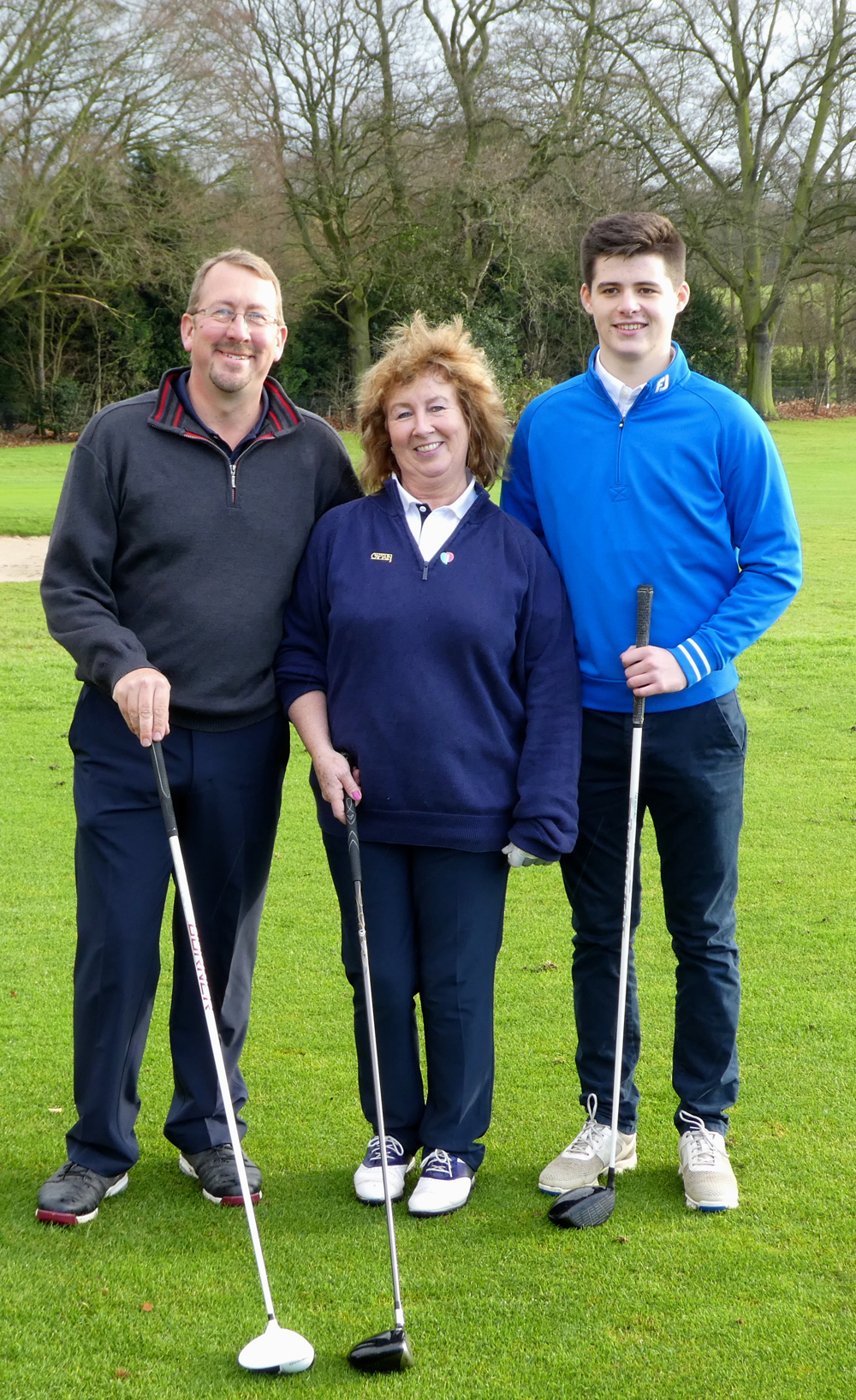 .
"My chosen charity for 2018 is the Jamaica National Children's Home which I visited with my mother-in-law, who was a director of the home for five years.  She tasked with turning around a struggling and underfunded but vital institution which now accommodates 80 children, nearly half of whom have severe and multiple physical disabilities.  I am sure I can rely on everyone's support in raising a significant sum of money to help JNCH continue its important work."
The 2018 Ladies Captain is Kim Turner.  Kim has been a member of Rothley Park for over twenty years.  "Rothley Park has one of the largest ladies sections in the county and is attracting many younger ladies that I believe is due to forward thinking by the club providing business ladies with the freedom to play and compete in a competition at weekends.   My personal aim this year is to encourage more people to enjoy the game especially children and teenagers and, of course, I would love to win lots of league matches and get my handicap down!  I also enjoy the huge social aspect of the club; we have a great variety of events.
"The ladies are always very supportive of each Captain's chosen charity and my charity for the year is Dementia UK, raising money for the first Admiral nurse for Leicestershire.   An Admiral nurse cares for not only dementia sufferers but also the families of those affected and at present Leicestershire is sadly lacking."
Senior Men's Captains is Anthony Johnson.  He joined Rothley Park in 2012 along with his brother Eric who will be Senior Men's Captain next year.  "I've been playing golf for about 20 years but never on a consistent basis due to various work and personal commitments.  I've always admired Rothley Park as a club and was delighted when the opportunity arose to join.
"Playing with the seniors really is such a thoroughly enjoyable experience, getting to meet so many people from so many different backgrounds makes for an interesting and light-hearted atmosphere.  Games, however, are always competitive and can get serious at times, but always the main emphasis is on enjoying the experience of playing golf which, for me personally, is what it's all about."
This year's Junior Captain is sixteen-year-old Ben Spillane.  Ben lives in Rothley and is a student at Loughborough Grammar School.  Ben is an excellent golfer and joined Rothley Park when he was nine.  He will be an enthusiastic captain of the club's thriving junior section.
If you would like to know more about joining Rothley Park Golf Club please contact the clubmanager@rothleypark.co.uk or ring 0116 230 2809.