Nottinghamshire's U12's Order of Merit is known as Nippers Tour, many promising juniors have took their first steps into tournament golf on this route.  Seven Notts clubs hosted events this year and the kids also took part in their always eagerly awaited Ryder Cup style tussle with the Shropshire Peewee Tour.
The first event is around Easter holidays then spread through the season until the final in August at Trent Lock GC, (some are in school holidays other events are on Saturdays or Sundays)
In 2017 around 34 kids entered each event . The different age groups starting at under 6's up to under 12's. In our under 6 group we have some 4 year olds taking part.
The groups under 12 to under 9 play nine holes with event handicaps, the under 8's play 6 holes and the groups under 7 & 6 play 4 holes .
At each event we present prizes (games, footballs, toys etc) and medals to the 1st (gold), 2nd (silver) and 3rd (bronze)  in each age group.
At the final event we also present the season's Order of Merit winners and runners up awards (slavers) to each age group.
At the final event the Ryder Cup players are announced and given a shirt and cap for the match, (below image) This year's Ryder Cup was held away from home at The Shropshire Golf Centre and the Nippers were defeated in a close match with the Peewee Tour. But there's always next year!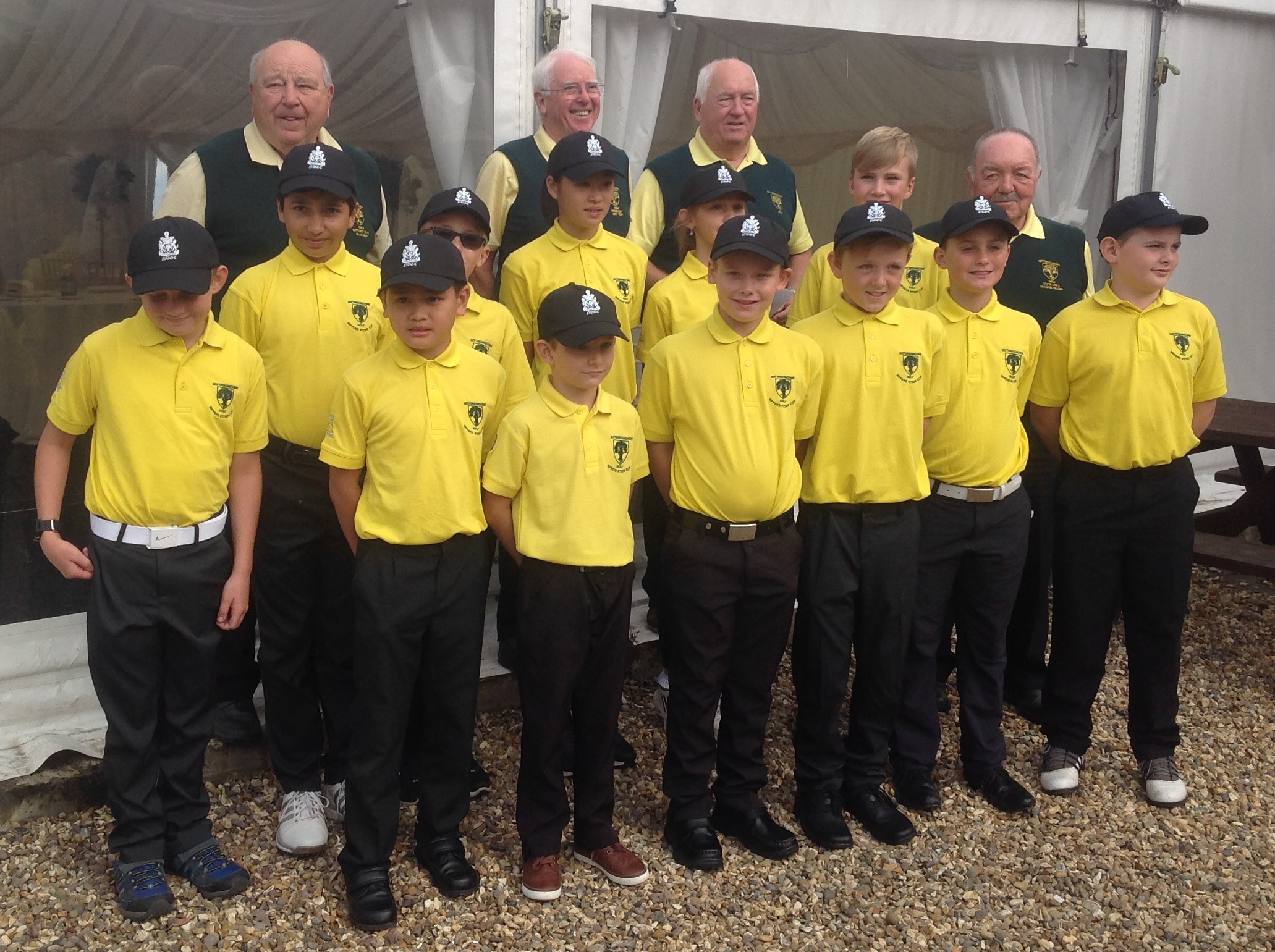 NIPPERS ROLL OF HONOUR 2017
U12's Order of Merit winner – Lennon Albans (Radcliffe-on-Trent)   44 points
U11's – Joseph Bartram (Notts GC)  48 points
U10's  – Zac Harrison (Beeston Fields)  55 points
U9's – Elizabeth Wilson (Norwood Park)  54 points
U8's – Theo Nelson (Sherwood Forest)  59 points
U7's – George Cooper (Sherwood Forest)  66 points
U6's – Albie Walker (unattached)  60 points