It's not only Mr Spieth who had a reason to be proud of his Open Championship experience this year. One proud Midlands golf club had good reason to celebrate too.
This tale stretches back to just prior to Christmas 2015 when MG received a phone call from an excitable Martyn Bonner, secretary of Notts GC.  He summoned us over for a chat, we knew something special had occurred by the tone in his voice, but what could it be?

It had to be some big tournament news, we figured that out, but being honest we didn't guess the right one. It was highly secretive at the time, embargoed until spring 2016, so it was in whispered tones that Martyn informed us ahead of schedule that the club had been selected to host Final Open Championship qualifying, starting from 2018.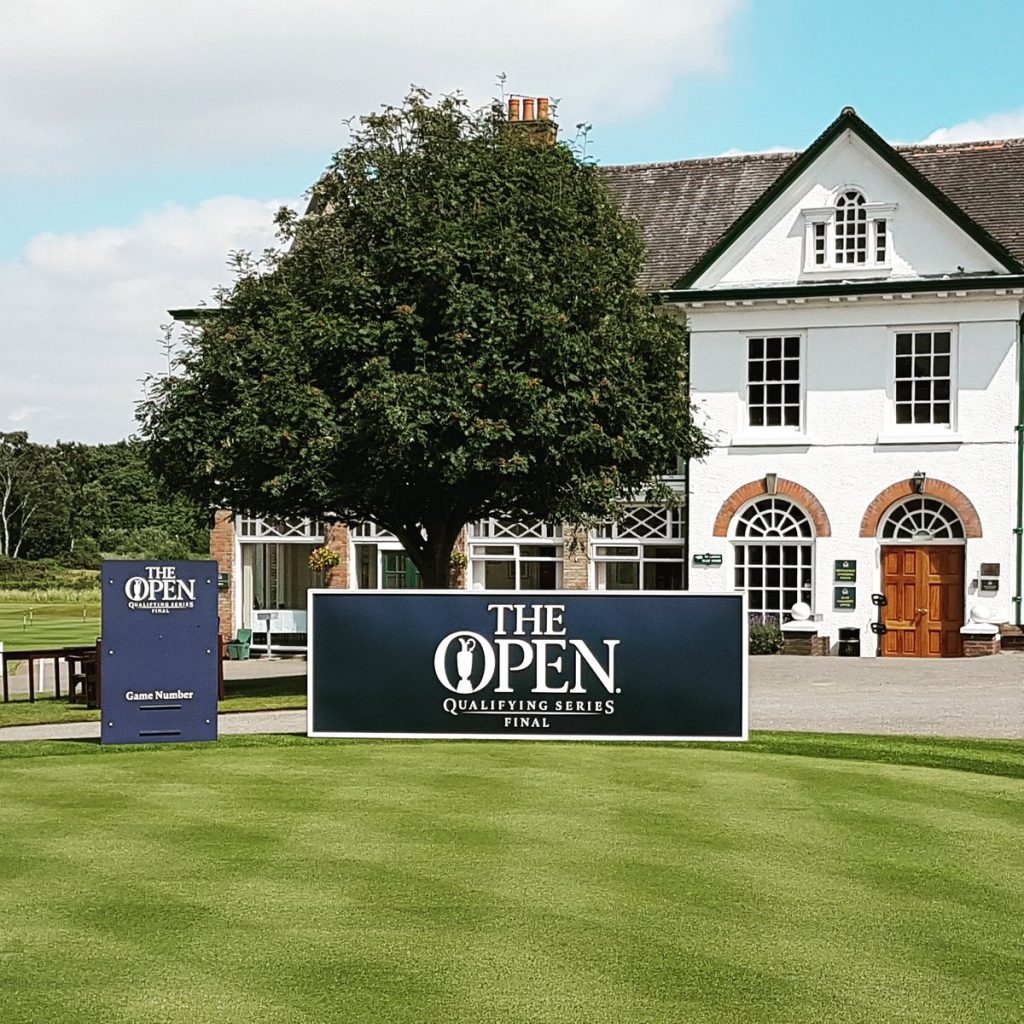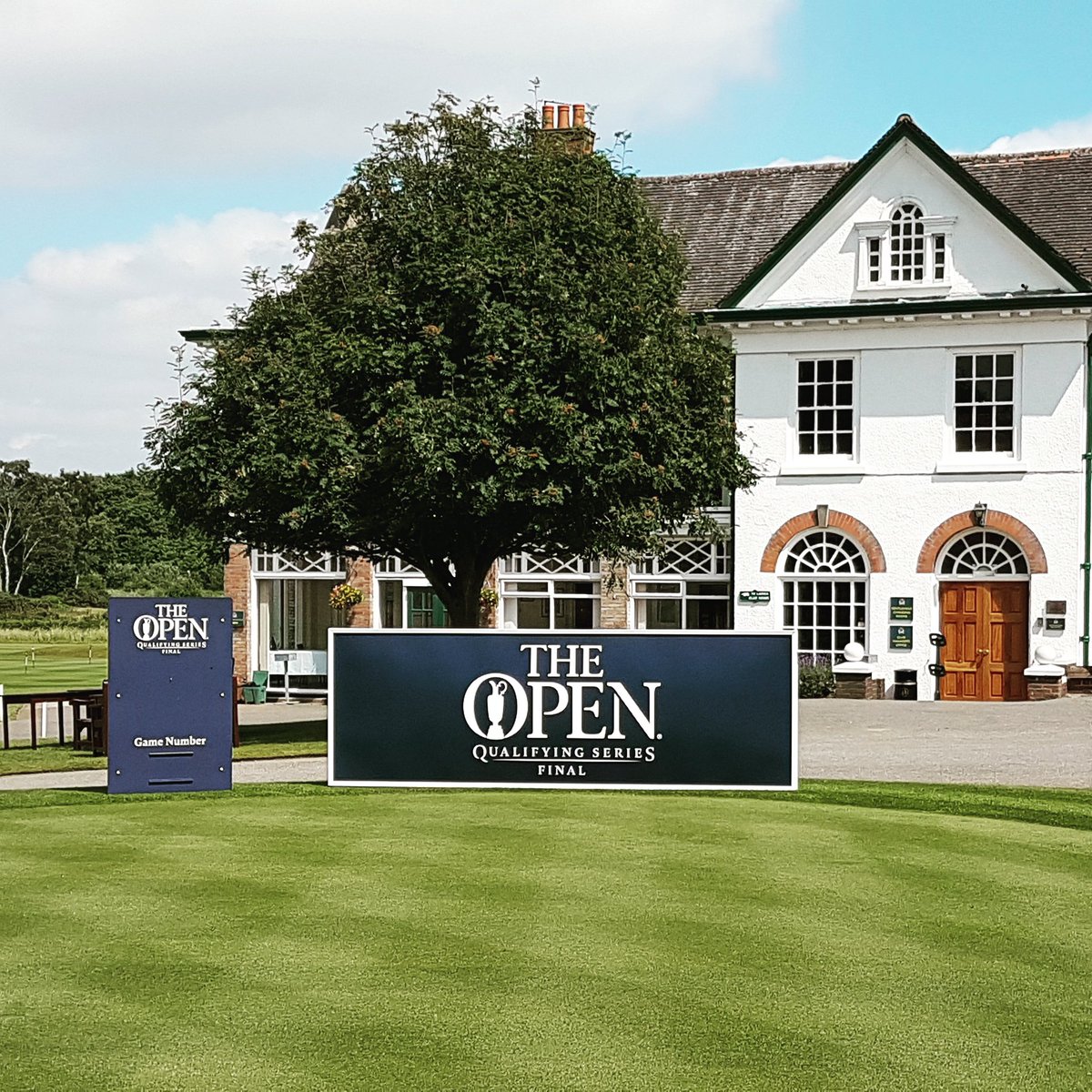 The subsequent months from then to now saw a number of course changes and general improvements as the famous heathland layout strived to reach even finer levels, the R&A paid occasional visits with their agronomists and course experts in tow, Notts course manager Phil Stain and greens chairman Nick Jones set out a plan to dazzle the world's best golfers.
All went to plan nicely, the weather in general was kind and the addition of a new greenkeeping compound onsite helped as well.
GEO (Golf Environment Organisation) certification has also recently been awarded to the club – a testament to their commitment to maintaining and preserving this special woodland and heathland habitat.
But then the bombshell, Martyn received a shock phone call on the morning of June 13th this year, it was from the Royal and Ancient again. Due to an unprecedented number of pre-qualifiers, they had decided to award three more places at Royal Birkdale through final qualifying, they needed another venue at short notice, Notts GC were kindly asked if they wouldn't mind?
Martyn and his officials didn't need a lot of persuading, but they had just three weeks to get Open ready and the world would be watching!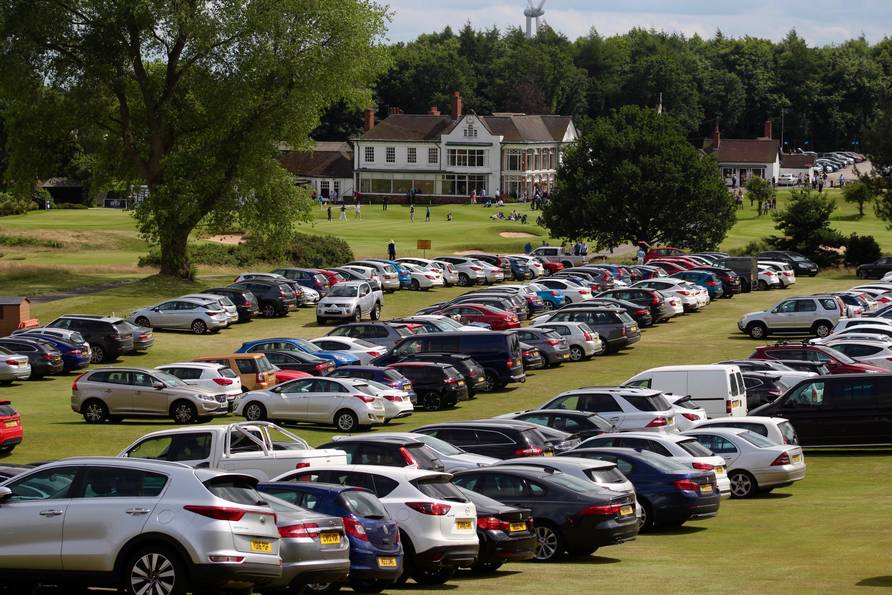 On Tuesday July 4th we paid a visit to The Notts GC to watch the event unfold, the club was a mass of activity, the practice ground car park packed, the members milling around, some watching the action, others including Martyn running around organising, helping out, relaying the latest scores and updating the giant Open Championship scoreboard, situated by the clubhouse. The weather did them proud, and pride in what they had achieved was prevalent as 70+ players from all over the world competed for the prized three places.
The event went to the wire, 36 holes produced a play off too as Mark Foster, Laurie Canter and Joe Dean (who broke the course record with a second round 64) made it to Royal Birkdale. 650 spectators watched (and helped) it was a special occasion we were pleased to be a part of.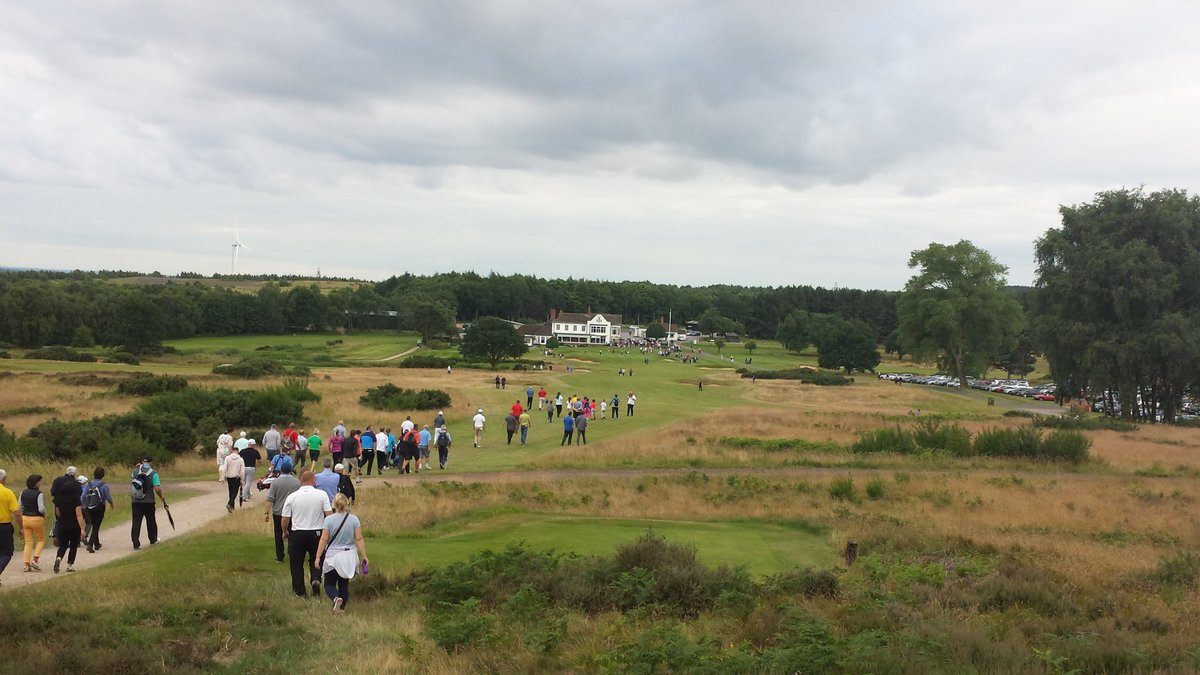 When the dust settled and life returned to normal again, I paid them another visit for a chat with the key folk involved, just how had they pulled it off so well?
Phil "It was a massive shock to be honest, we've hosted big tournaments in the past, but not really anything at this level, and at such short notice. So it was, ok what do we need to do, the biggest thing straight away was to increase the frequency of cut. The programme we're on now to encourage the fine grasses to flourish means our height to cut is 4mm, so we don't go below that. But to obtain the speeds for tournaments like this you have to increase the intensity of cutting and grooming, so we upped it, and at one point it was four cuts plus a roll per day.
"The Monday before, they (the R&A) asked us to not make them much faster, they were just over 10 at that point, and on the morning of the day itself after another double cut and roll they were just under 10.5 . But we were so dependant and blessed with the good weather as well which was a huge help. But to see the team's pride on competition day when everything went so well made all of the extra hours worthwhile."
The team were indebted to the help and equipment support they received from Baroness UK, (main image) who donated some vital extra equipment for the event.
The greenkeeping team with the help of a couple of part timers and many extra hours coped with the workload but the members played a big part too.
Nick  "As soon as we heard about it we rallied the troops and set up working parties, groups of members tidying up the course, divoting being the most important role, a time consuming one for the greenkeepers that we took on instead. On the day we used them as scorers, ball spotters and car park attendants too, everyone pitched in and took great pride in doing so."
Any feedback?  "The R&A seemed to be absolutely delighted, they were very surprised and impressed to find the course on such good condition, asking how we got it in such shape in just three weeks. But Phil and the team have it like this all of the time, now that secret is out of the bag," added Nick.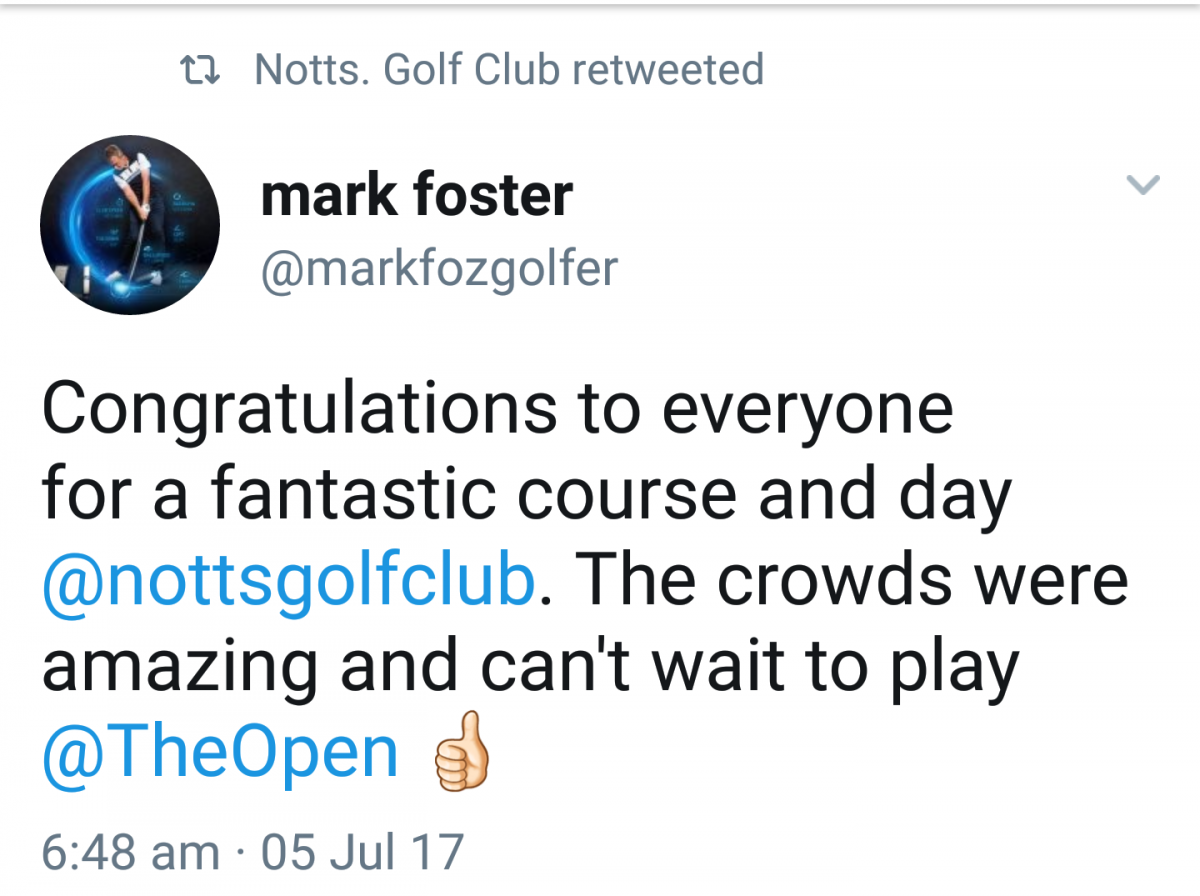 The scores on the day in perfect conditions were comparable to the other qualifying venues who hosted, another feather in the cap.
Final Open Qualifying returns here in 2018 all the way up to 2021 and maybe beyond. Just imagine what it might be like in a year with time on their hands to prepare this time?
And what comes next for Notts GC? – Read the tweet of long time Hollinwell advocate Ken Brown below……………Walker Cup? Stranger things have happened!
The Notts GC Qualifiers – At Royal Birkdale 
Laurie Canter 70-72-72-68     282 – Tied 37th
Joe Dean         72-72-70-73      287 – Tied 70th
Mark Foster   75-71   +6   MC by one shot