Newly crowned England Golf Lifetime Achievement Award winner Anders Mankert has unveiled ambitious plans for 2018. He has taken over what used to be Oadby Golf Club at the racecourse in Leicester and is going to rebuild and open a 9 hole golf course with a floodlit driving range, teaching studio and fitting centre. It will be a facility open to everyone and Anders has very ambitious plans for the future at the site on the edge of the city of Leicester.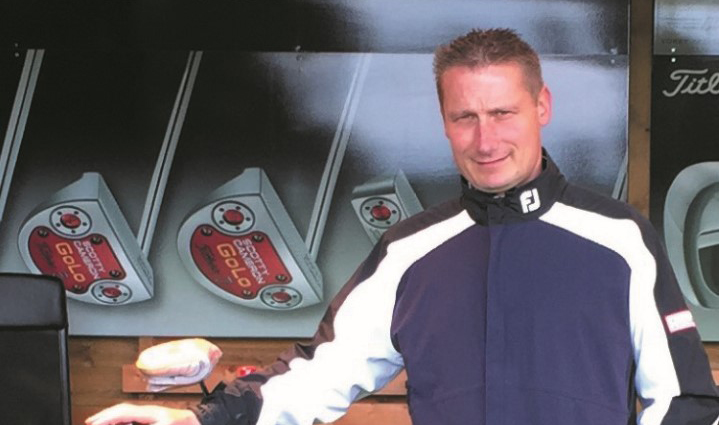 The course has been closed for 6 years after Leicester council pulled out of its lease after 40 years of being a popular golf club. Mankert said "It's a huge undertaking for me personally to commit to building a driving range and bringing a golf course back to life but now feels the right time to put myself under pressure again just as I did when I refurbished the shop and built a very successful teaching studio at Cosby 7 years ago. The Leicester racecourse is a very community spirited organisation with a real passion for family friendly entertainment which sits perfectly along my own ideals so I'm confident this will be a great facility for golfers of all abilities and ages for many years to come."
Work to bring in material to shape the outfield of the driving range begins in early April and the construction of the driving range building begins in early May. If the weather behaves this new facility could be open as early as October of this year. Anders has recruited his head greenkeeper Harry Russel with the task of bringing the greens back to life and create an interesting golf course to cater for all abilities.
Anders said "Harry has passion by the bucketload for Oadby having worked there in the past and knows every blade of grass on the site and now has a real opportunity to make a name for himself. We have some very exciting and big plans for Leicester Golf Centre in years to come but I'm keeping them under my hat for now. First and foremost I need to establish the golf course and build the 2 new greens and tees to make up the 9 hole course as well as building a state of the art driving range. This should keep me busy for now!"