The latest round of Poppys GS Season Championship saw 28 members take on the challenges of Gaudet Luce GC. The event was made even sweeter as PGS were the winners of the free prize draw, run by GLGC in 2017, where they won a "full day package" that included:
Coffee and bacon rolls on arrival
9 holes on the Hadzor Par 3 course
Sandwich and chips lunch
18 holes on the Phoenix Course
2 Course evening meal
After a coffee and a roll, the 28 took on the Par 3 course with a shotgun start with a whole plethora of fines for bunkers, lost balls, 3 putts and nearest the pin on EVERY hole!! The prize for best gross went to Simon Marston-Revill (28) with the best nett going to Stephen Hopkins (23). The morning also raised £53.00 in fines!!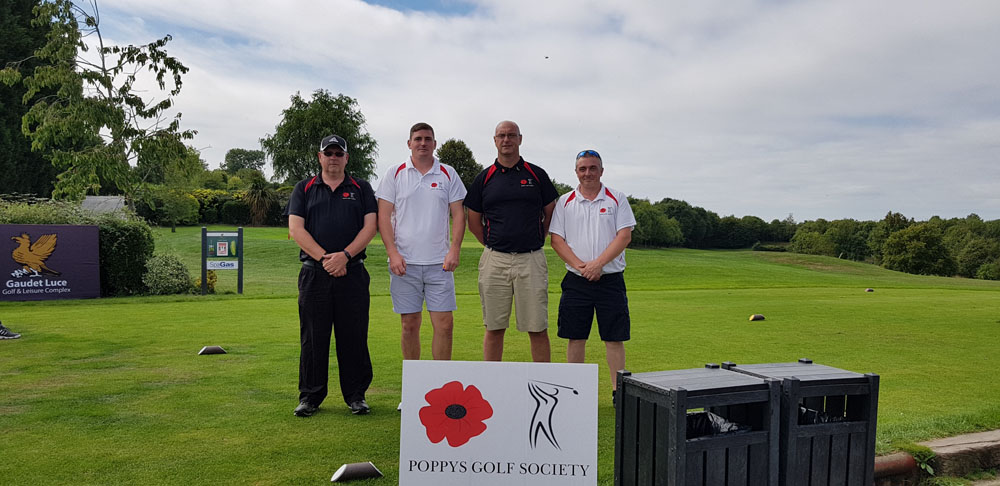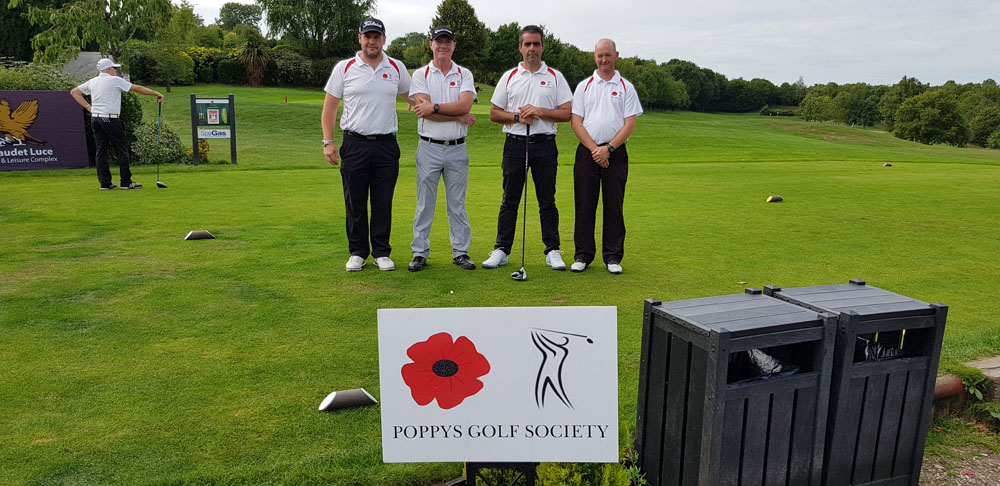 Following the chips and a sandwich, they all mustered for the challenge of the Phoenix course, playing their usual Stableford format.
Now whilst GLGC is not overly long, it has its defences!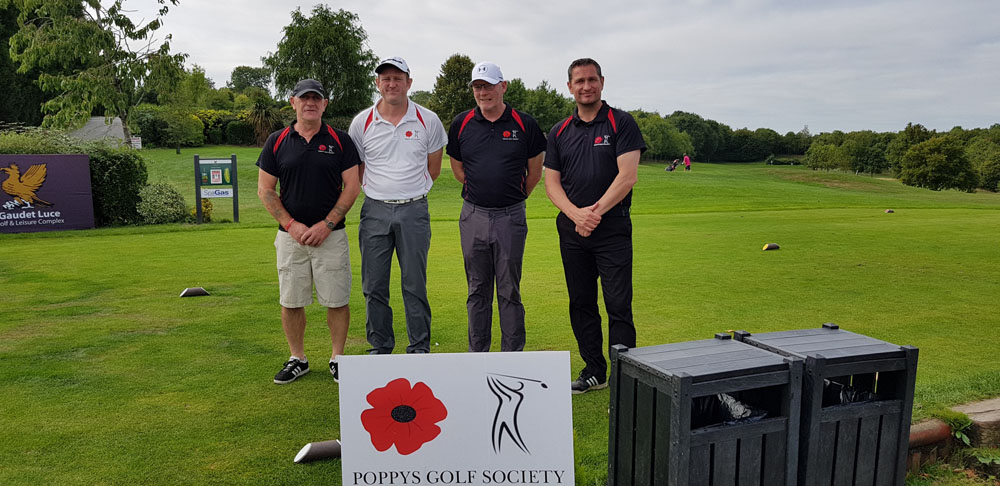 With even more prizes up for grabs including Nearest the Line on the 1st (Paul Upton), Nearest the Pin in 2 on the 3rd (Neil Campbell), Longest Drive on the 8th (Peter Griffiths), Nearest the Pin on the 10th (Dave Mardle) and Nearest the Pin in 3 on the 15th (Jamie Griffiths) – the 28 stroked their way around the well maintained course, putting on some very green, true and fast greens!!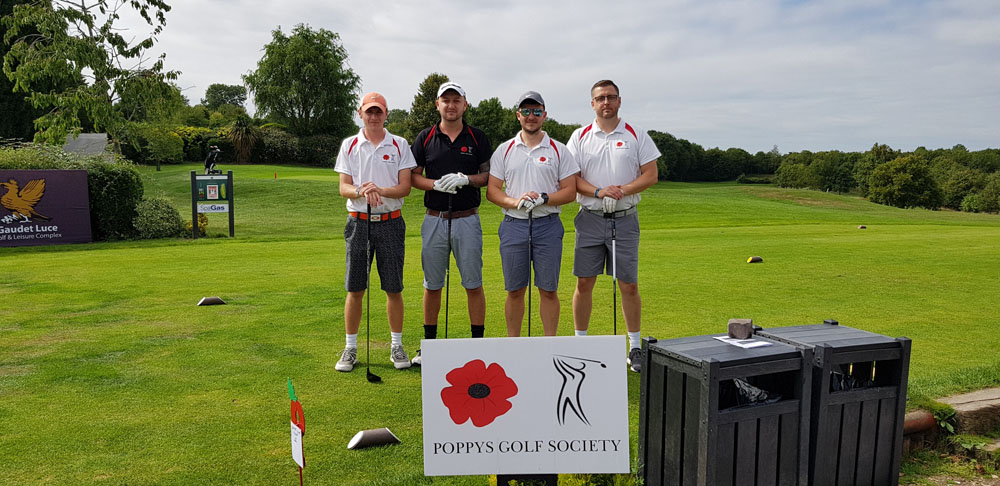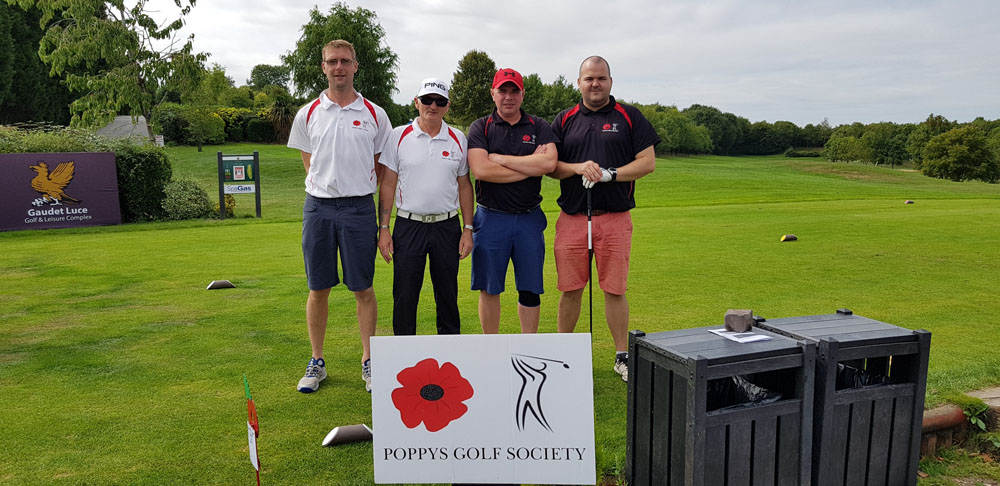 The glory for the afternoon belonged to only one man though, with an impressive 37 points (even after putting his first 2 balls out of bounds on the 1st!!) was Warrick Laverick, closely followed by the 2016 Society Champion Jason Stokes with 36 points.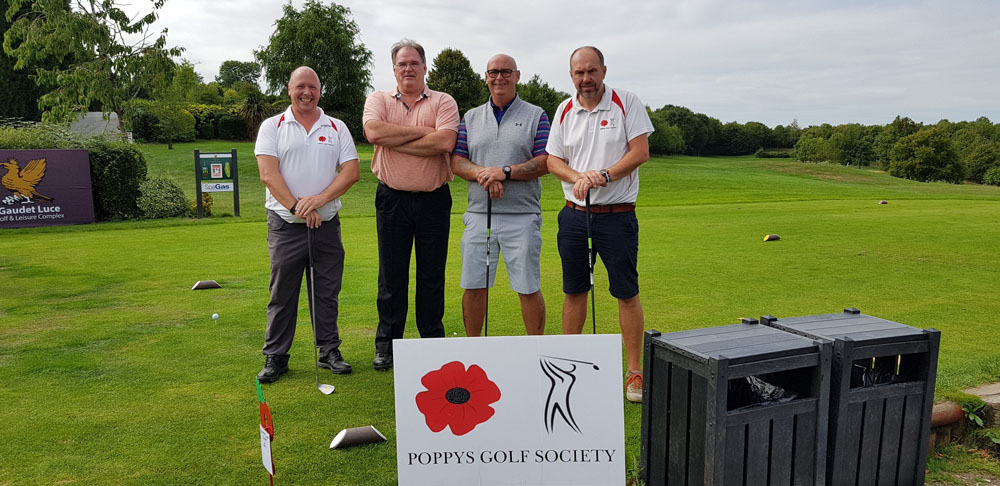 Following a fantastic evening meal and prize giving ceremony, we all made our way home, happy but a little worn out to say the least.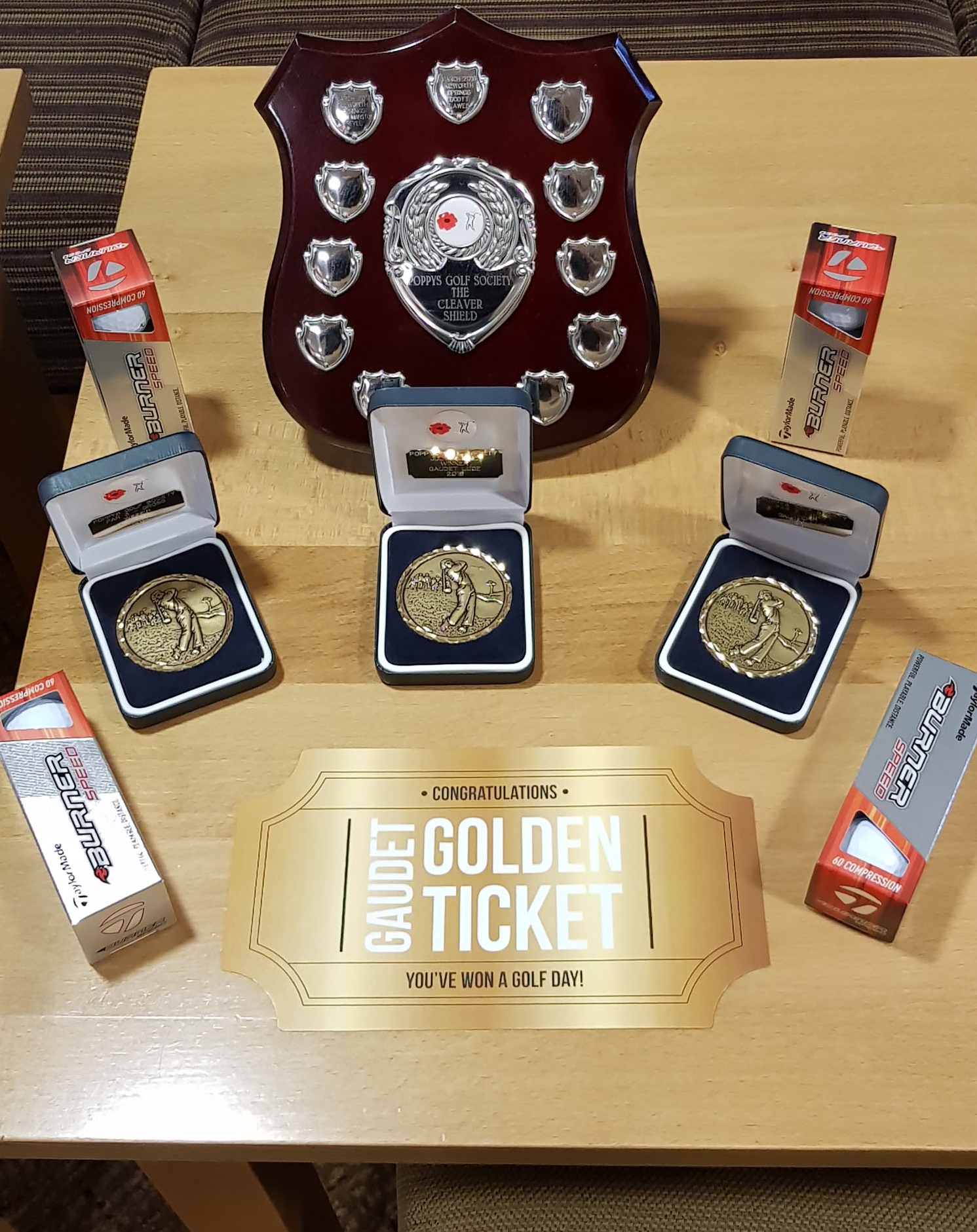 A massive thank you must go to Alec, Ruud and all the team at GLGC for providing an absolutely fantastic day. We were all made to feel very welcome at every step of the way and the Green Keeping staff should be very proud as the course, given the very hot and dry summer, presented a very well maintained course!! Well done chaps!!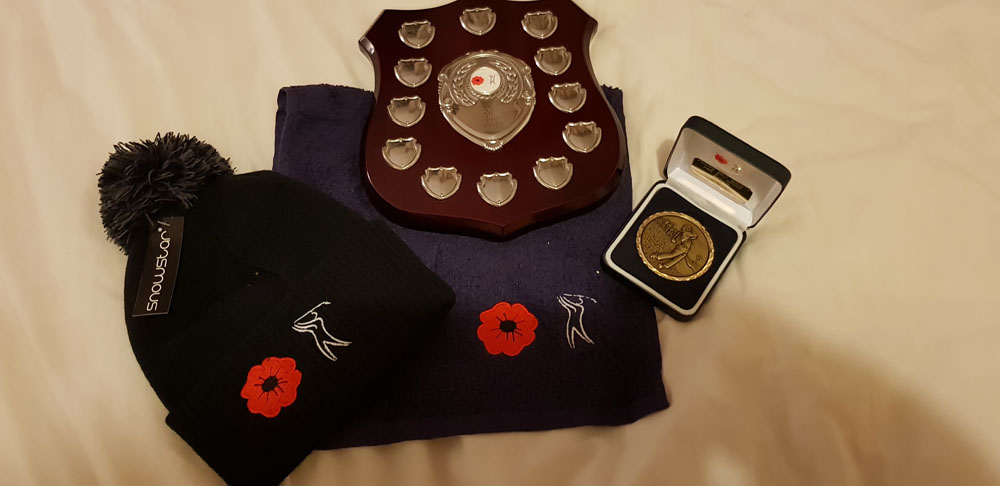 Poppys Golf Society will definitely be regular visitors to GLGC in the future.