Get your Chipping up to Par!
Get your Chipping up to Par!

David Fulcher – Quick tips
The short game, especially green side chipping can be the difference to playing to your handicap or dropping those few shots which can leave you frustrated and thinking, only if I chipped the ball closer on those two holes I would have played to my handicap.
Chipping is an area we don't often see shown on the television, as may not be seen as exciting as the Phil Mickleson flop shot, but it a shot which players like Phil Mickelson get up and down the majority of the time.
---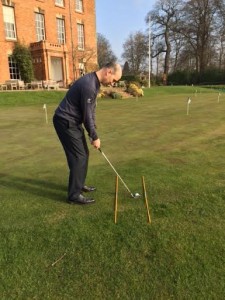 The Setup (Down the Line View):
Traditionally I like many others were told to stand open, hands forward weight forwards, and this only ends in a low chip, bad strikes and chips which do not create spin. Stand square to the ball, just like a 6 iron. This will allow the club to travel straight back straight through leading to more accurate chip shots.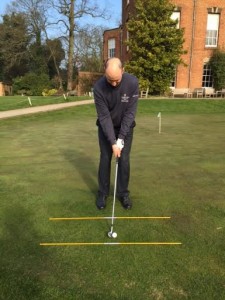 The Setup (Face on View):
Ensure the ball position is in the middle, hands slightly leaning towards the target, BUT the secret to good chipping is ensuring your arms, chest and club all work together. This will ensure the strike is much improved and much more control of your chip shots.
Try to select a club with a straighter face, let the ball land as early on the green as possible, then allow the ball to run to the hole like a long putt.
David is the Director of Golf and Head Pro at Edgbaston GC and an advanced PGA Professional. He has worked alongside some of the leading experts in the fields of physiotherapy, biomechanics and performance coaching.
David and the professional team can be contacted on 0121 4541736 or e-mail david@davidfulchergolf.co.uk
SEE MORE GOLFING TIPS FROM DAVID FULCHER
https://midlandsgolfer.co.uk/wp-content/uploads/2015/07/DF-MG-Chipping-2.png
585
1170
Midlands Golfer
https://midlandsgolfer.co.uk/wp-content/uploads/2014/09/midgolfer-new.jpg
Midlands Golfer
2016-12-09 16:19:43
2017-06-13 18:53:27
Get your Chipping up to Par!