Shrewsbury Golf Club has celebrated the achievements of two talented young members by presenting them with embroidered golf bags.
Brother and sister, Rory and Isla McDonald-O'Brien have both played in national competitions at their relevant age groups and are hoping to represent England in 2021.
While there was no representative golf played in 2020, due to Covid travel restrictions, Rory has represented England at U16 level, playing in Madrid at the Centro Nacional de Golf.
Now 17, Rory finished fifth in the Carris Trophy for English U18 boys in August – one of the few competitions to be played in 2020.  He was also sixth placed in the English School's tournament held at Royal St Georges.
Looking ahead to 2021, Rory – who is a pupil at Shrewsbury School – is hoping to be called up for the England U18 squad and at the end of the year is expected to take up a golfing scholarship at an American University.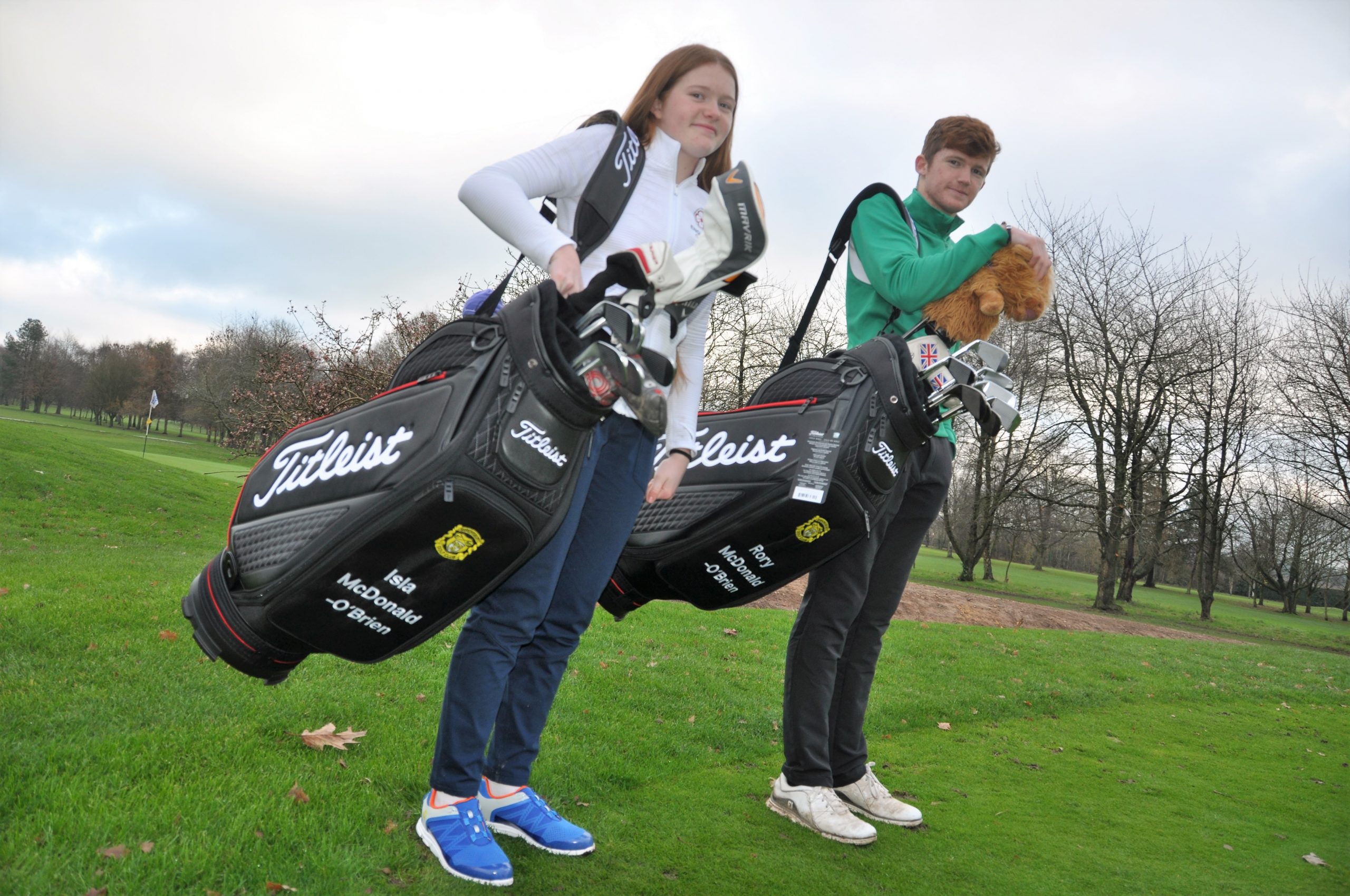 At 13, Isla competed in the England U18 Girls Championship, missing the cut by just one shot and now, at the age of 14, she is a member of the regional U18 squad.  A pupil at Moreton Hall, she hopes to represent England at U16 level in the year ahead. She was Club Champion at Shrewsbury GC in 2019.
The McDonald-O'Briens who live at Nescliffe chose Shrewsbury Golf Club on the strength of its greens.  "They run true and fast and are similar to those we'd expect to play on in tournaments across the UK," says Rory.
Ladies' Captain, Carol Burgan who, with Men's Captain Mark Wootton, presented the pair with their bags, wished them both well in 2021.
"It's great to have such talented youngsters at the club and we'll be following their progress with interest," she says.