Shropshire Ladies' County Golf Association (SLCGA) has broken new ground by signing up to The R&A's Women in Golf Charter.
As the first ladies' association in England to achieve their Charter status, Shropshire has now formally pledged to push ahead with a drive to promote golf as a game for women of all ages, as well as an industry where career ambitions can be met.
The county association has just over 1,000 female members and approximately 30 juniors actively participating in county events.
By committing to the Women in Golf Charter, the association hopes to grow the game year on year.
Linda Mottram, chairman of the SLCGA, explained: "We have some of the best golf clubs in the country, you can play underneath the Hawkstone Follies, alongside the river Severn at Bridgnorth or even get a glimpse of Snowdon from the cliffs of Llanymynech." (pictured)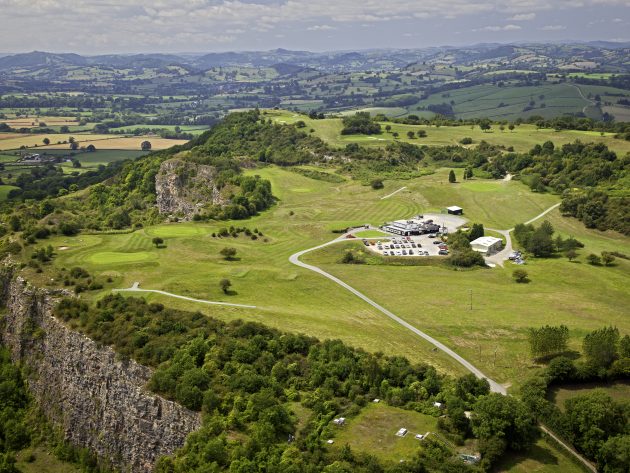 England Golf's Women and Girls in Golf Manager, Lauren Spray, added: "Shropshire has always been an association which has championed the women's game and it's great to see them continue this commitment by becoming a Charter signatory.
"There is a real energy driving the association and a strong desire to introduce the game to newcomers of all ages."
As part of their commitment to the Charter's principles of promoting a new culture of inclusivity, SLCGA have already made changes to their digital platforms which inform and educate golfers in the county.
These include:
A landing page on the website promoting the golfing opportunities for women and girls across the 23 golf clubs.
A Women in Golf resource hub on the website to support clubs that are putting their own Women in Golf Charter commitments in place. Eight clubs have already completed or are in the process of completing this process.
A junior ambassador programme to promote and support girls golf both at clubs and in the community.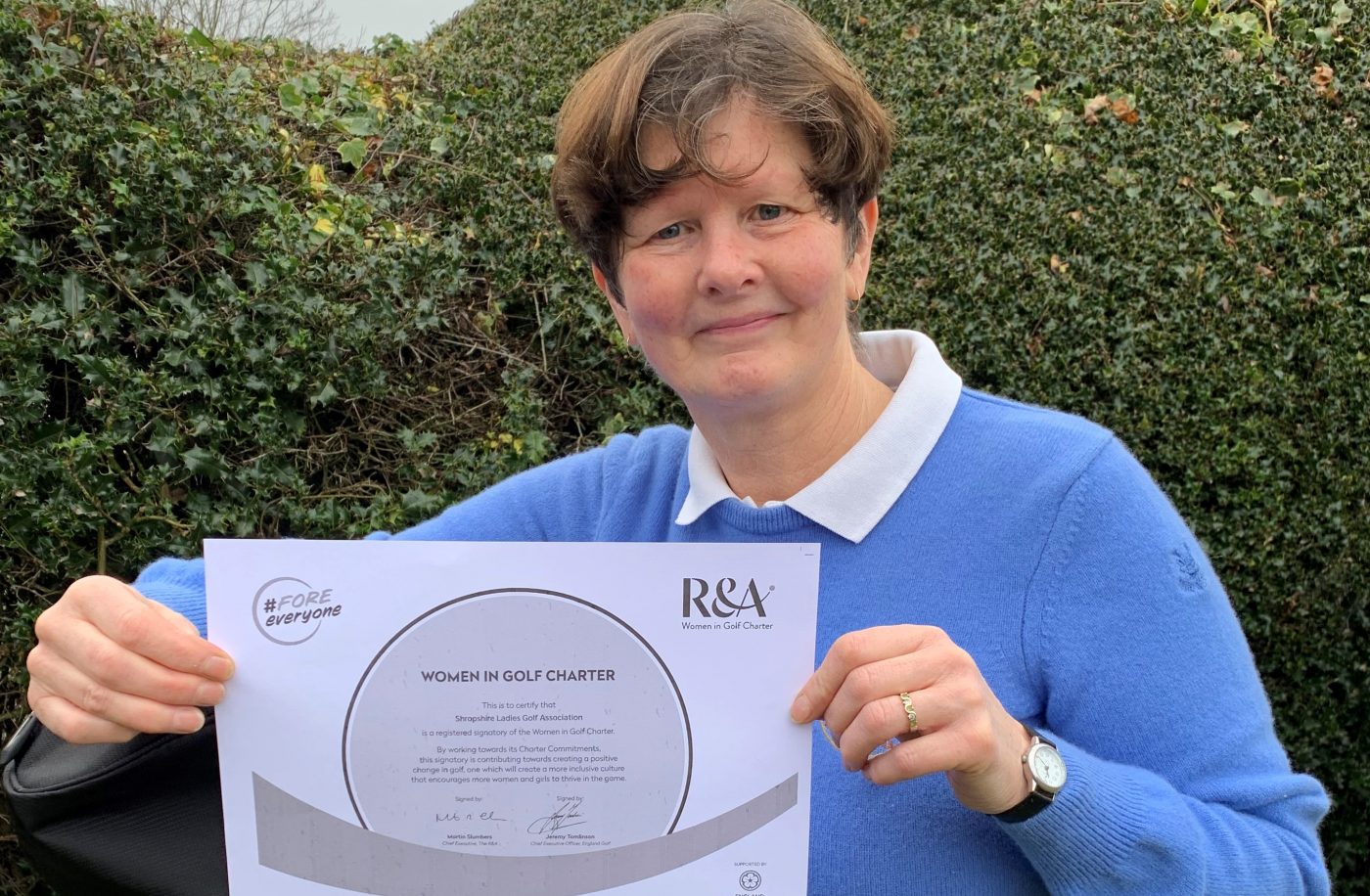 Julia Line (pictured) has been named as Shropshire Ladies' Charter champion, having initially been inspired to promote The R&A's project through competing in their Coronation Foursomes Grand Final at St Andrews with playing partner Norma Hughes.
Julia explained: "I want as many women and girls to get the same thrill and enjoyment out of golf as I do."
Shropshire is proud of a new young generation of emerging players not only playing the game, but also spreading the word to those who have yet to take up the sport.
Shropshire junior golfers Djalece and Xyra Van de Merve (pictured below) were jointly awarded the volunteer of the month award by England Golf in November 2020 for their work introducing newcomers to the game.
Djalece said "I started playing golf because of our dad's interest in the game and wanting to get us involved."
Xyra added: "The best bit about the ambassador programme is working with other golfers who are just as passionate about the game as we are."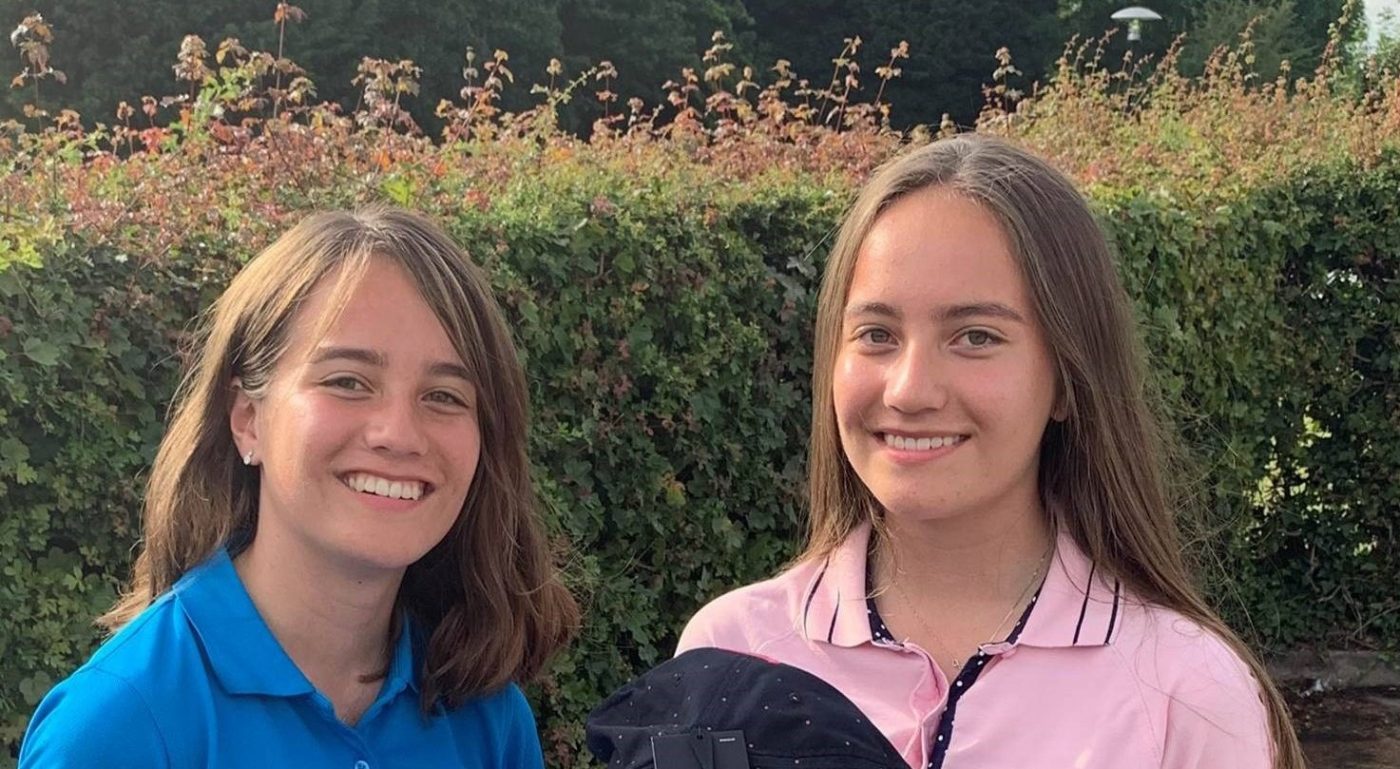 Shropshire's positive message is clear; golf is open to all. They are now looking to communicate with all 160,000 women and girls in the county.
Other clubs and counties interested in following the example of Shropshire Ladies' Association and becoming Charter signatories can find out more details on England Golf's Women in Golf Charter registration page.