The 'Pill' – Bringing Focus To Your Game
THE 'PILL' – Golf training aid for immediate feedback
The 'Pill' is taking the short game coaching world by storm. It's a golf ball with each of its sides cut off, think car tyre. If a car tyre doesn't roll straight it wobbles or falls flat on it's side, so does the 'Pill'. With a putter in your hand you have to strike the 'Pill' with a square club face, if not you'll notice it wobbling or heading off on a curve as it rolls away. Put two 'Pills' side by side and hit them together and the flaws if there are any in your putting stroke are exposed, only the centre of the clubface will do, anything even slightly off will send one 'Pill' racing off in front of the other one.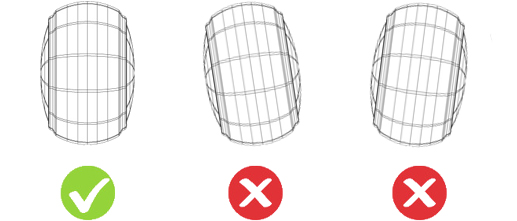 The 'Pill' is also a vital aid to chipping practice and even in bunker play too.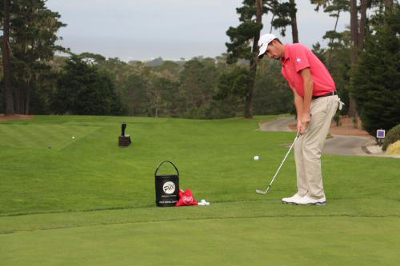 Equally, take a look at the video below to see just how 'The Pill' will transform your game:
MG FEEDBACK –
Phil was trying it out for the first time, it had been in Spencer's golf bag for a few weeks.
Phil: Very addictive, it totally concentrates the mind on looking down at that putter face on impact and watching how it or they roll, the hole is very much an afterthought. Once you've hit the two together, if you see one run ahead of the other, you just have to bring them back asap and have another go to work out how to get them running together, you don't want to leave it until they do.
Spencer: Having had the 'Pill' in my golf bag for a few weeks, the difference it's making is truly noticeable. I tend to try and warm up before each game and spend a good 15-20 minutes on the chipping and putting greens, a few strokes with 'The Pill' helps you align the club better behind the ball and ensures the putter face is flat and true when hitting through the ball. Getting into a good putting groove before you play generally replicates when on the course and will see you sink a lot more putts and lower those scores.
MG Verdict –
The 'Pill' is a going to be a real hit and worth getting a couple for the bag. It keeps you aligned and you'll notice the difference when putting for real during a game. We defintely reccommend it – watch this space too, as we may give some away in the not to distant future!
Purchase –
Check out  the Golfinglinks website or your local golf shop for more details
https://midlandsgolfer.co.uk/wp-content/uploads/2014/12/THEPILLINACTION.gif
846
1280
Midlands Golfer
https://midlandsgolfer.co.uk/wp-content/uploads/2014/09/midgolfer-new.jpg
Midlands Golfer
2017-01-04 11:11:57
2017-06-13 18:53:21
The 'Pill' – Bringing Focus To Your Game