The all new Midlands Golfer also has an all new team of local greenkeepers (The Sodfathers) who will be contributing a regular monthly page in the magazine and here too in feature length all about their roles and the trials and tribulations that only this most vital of golf related roles can face them with.
We'll have detailed and seasonal analysis about the on course work that goes on daily, the challenges that this ever changing profession provides and not to mention the vagaries that the weather throws up too and how our guys cope with that.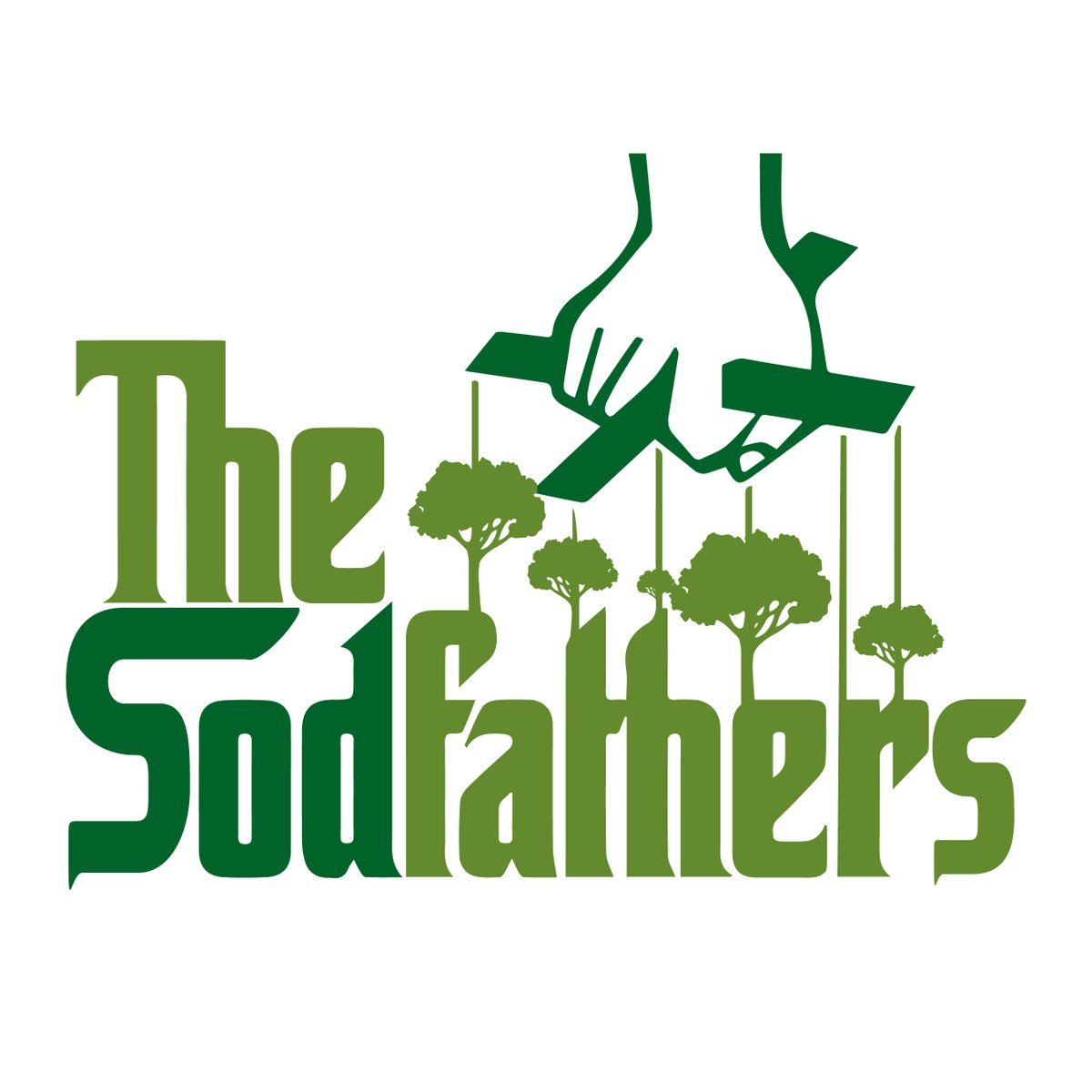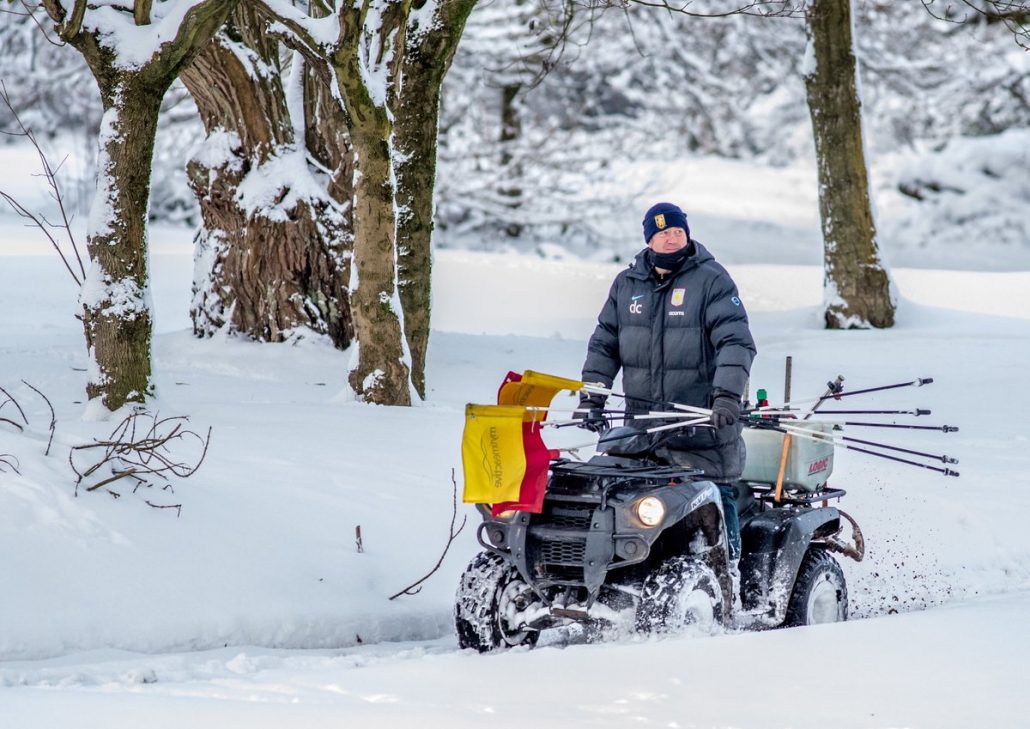 According to the Sodfathers there is popular opinion in the golf playing fraternity that the GKs have it easy in the winter months. As the grass stops growing – their work slows down along with it. Well here are three of them, a trio of local turfies here to dispel that myth once and for all.
These articles were all written during the second week of November
Richard Sheldon – Course Manager (Welcombe Golf, Stratford)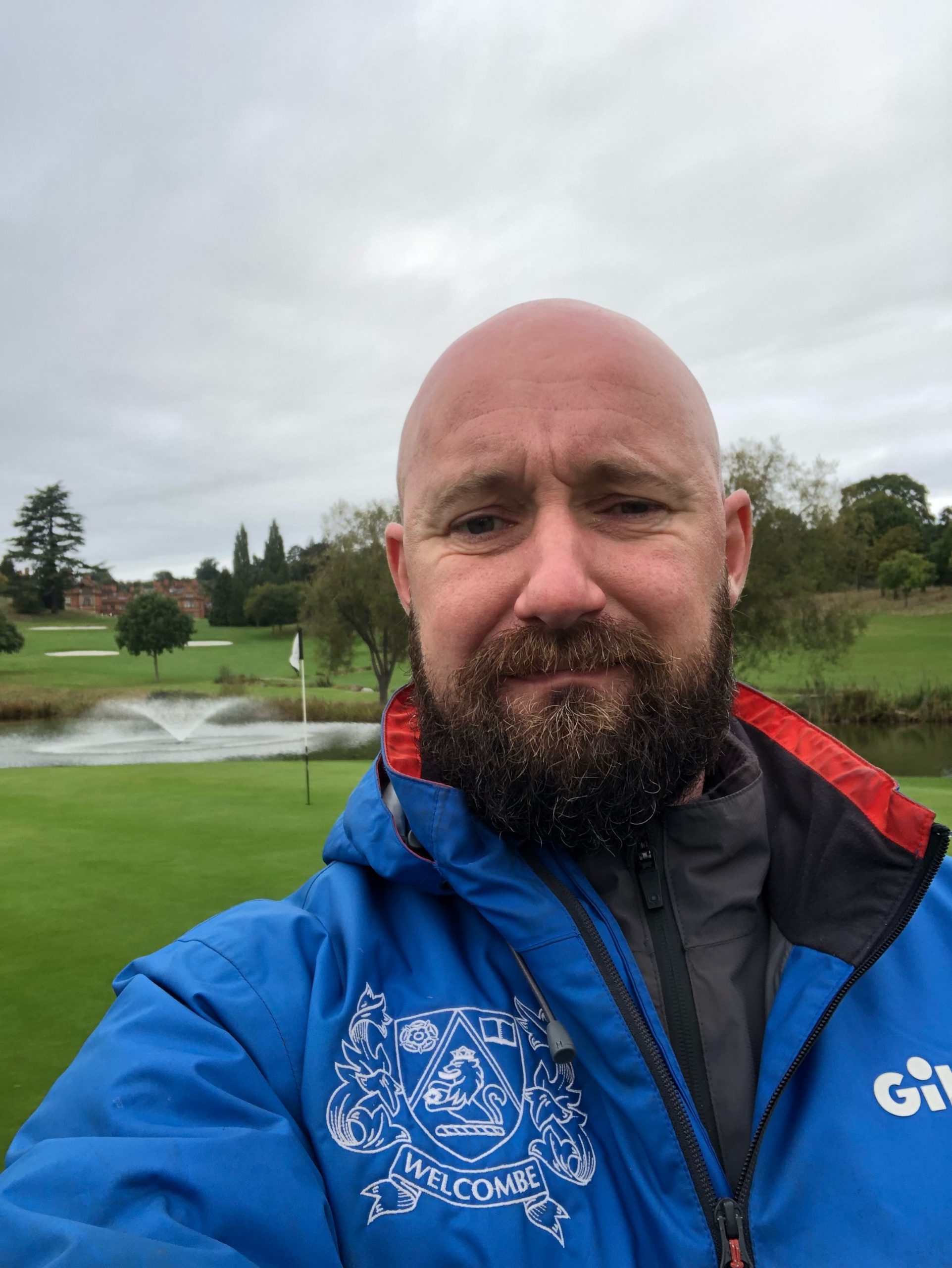 A question I often get asked by friends and family, is what do we do in the winter?, Well, when the grass stops growing, that's when the hard work really starts!  The best way I can think to put it, is that in the summer we maintain what we've got, in the winter we improve what we've got.  The improvements could be various things, but generally involve hard labour and lots of various skills, carried out in challenging weather conditions.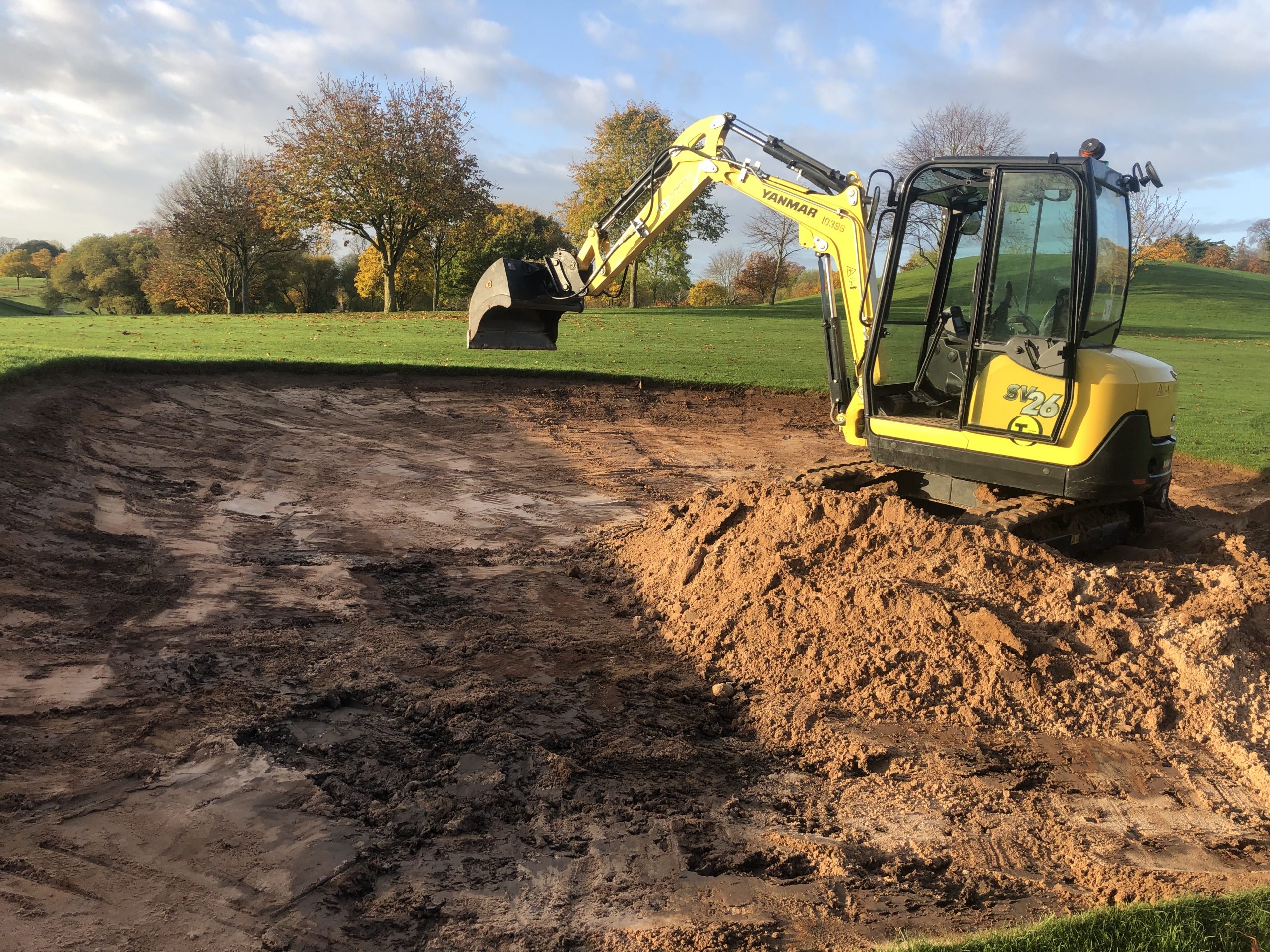 Every greenkeeper is passionate about their job and the course they work on.  Despite the hard work involved we look forward to the improvements we can make over the winter, always pushing to get the course the best it can be.
At The Welcombe we're replacing 400 tonnes of bunker sand.  This involves digging out the old sand, fixing any drains that aren't working as they should, and then the back breaking job of shovelling all the new sand into the bunkers to ensure the correct depth is achieved throughout.
We also have new tee signs to install and lots of fairway sprinklers to replace.  Whilst doing this we still have to give everywhere the occasional mow to keep it tidy, a job which is a lot harder due to having to remove any worm casts and debris before we can do it.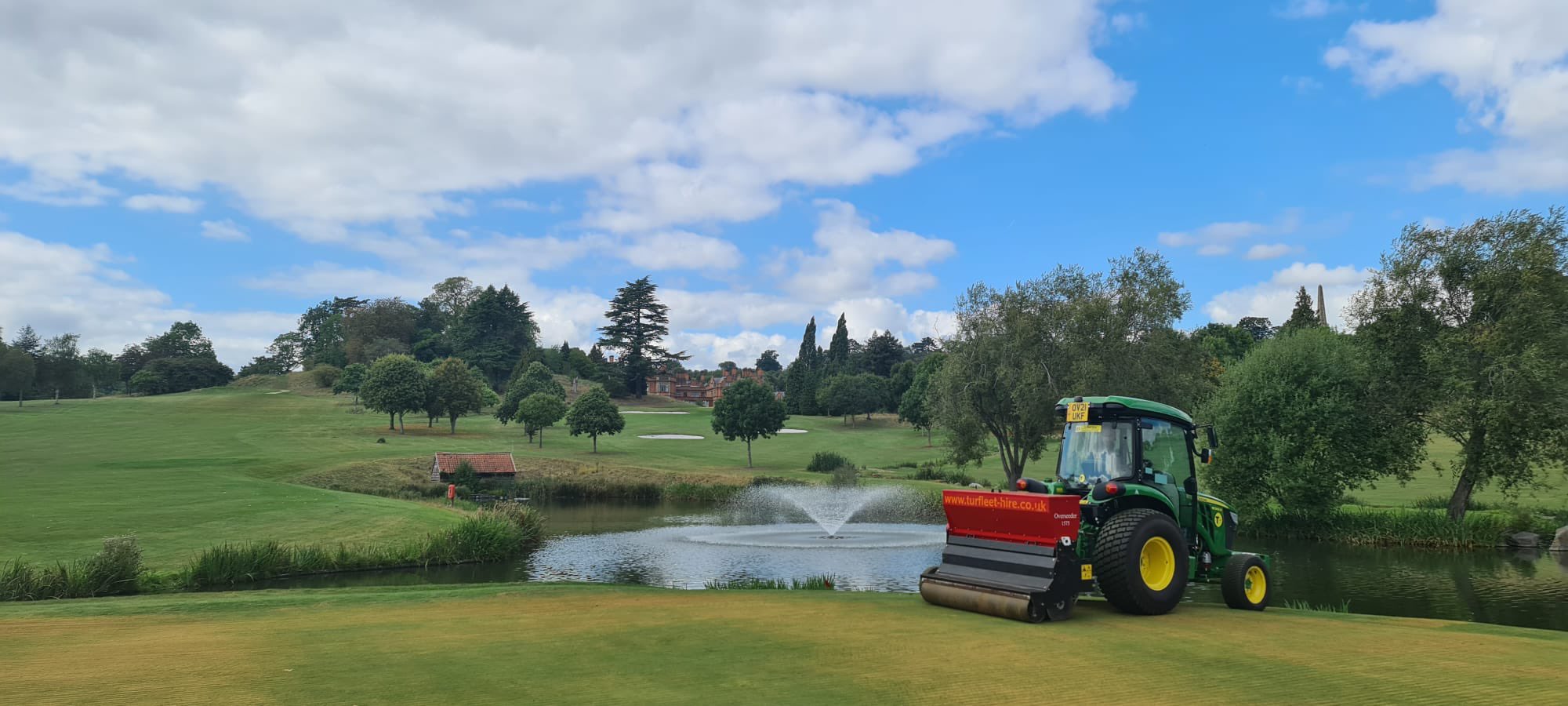 Speaking of debris, it wouldn't be right to talk about winter work without mentioning leaves!  Leaves are falling from October right through till Christmas.  For us, the majority of the leaves fall in November.  Throughout November we have 3 backpack blowers and a tractor mounted blower that pretty much run all day every day.  This is not just to keep the course tidy and playable, but also to try and prevent turf disease outbreaks which love to spore in the warm damp conditions created underneath the fallen leaves.
Other winter work that is carried out by us and most courses can involve drainage work, tree work, reconstruction of teeing grounds and many more.  We also service all the machinery in preparation for the new cutting season and bring in all the course furniture for restoration, painting the tee markers, benches etc.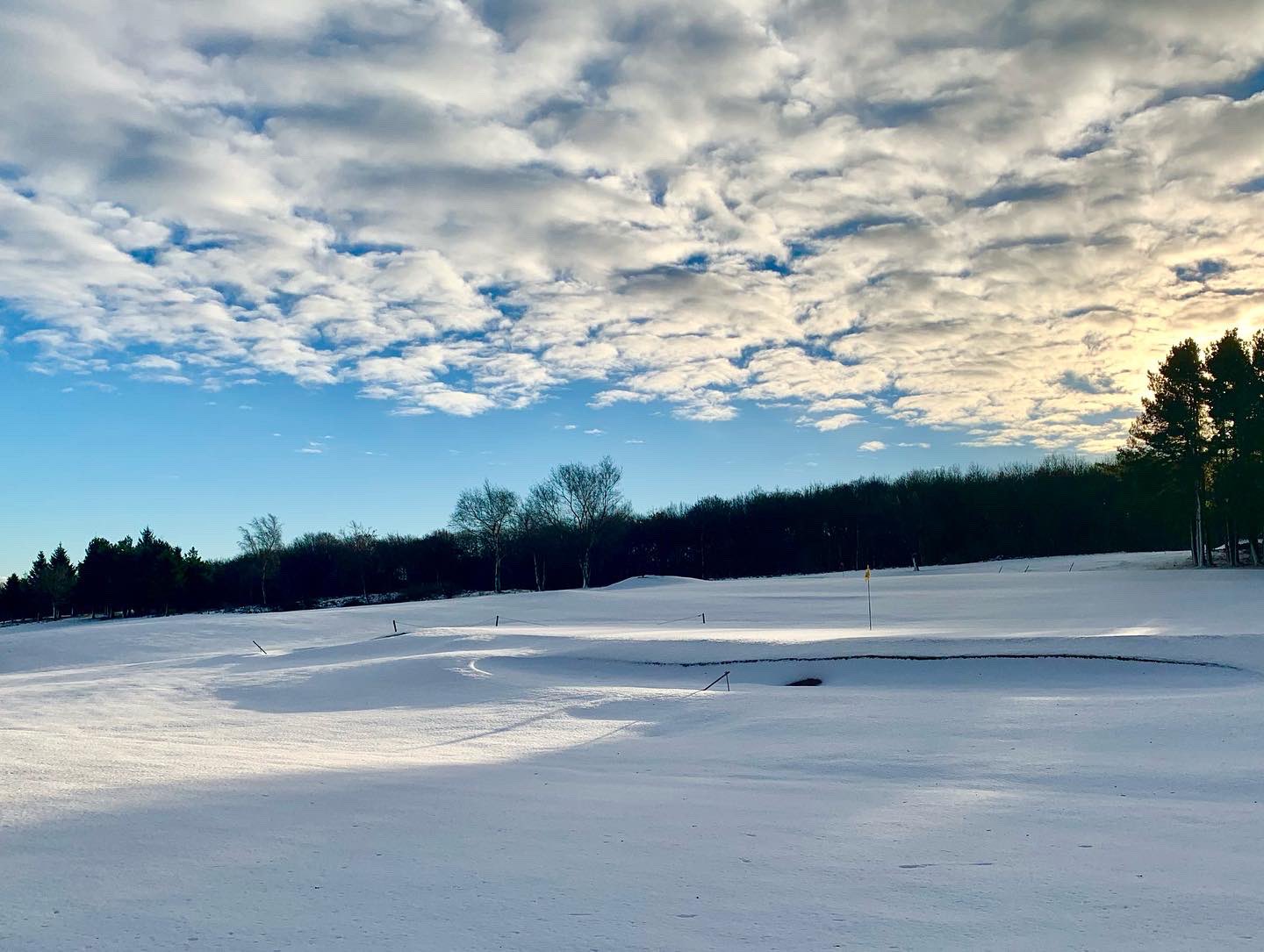 There's bound to be many things I've missed, but that's plenty to show that the work doesn't stop when the grass stops growing, but it's also what makes it such an enjoyable job.  The variety of jobs we do and the variety of skills we learn and practice is what stops the job from ever becoming boring.  There's always more to do and improvements that can be made.
The best satisfaction for all this work comes from the praise from the golfers.  Appreciation for the work that we're doing helps to keep us going through the cold, wet months. So take note of the work being carried on your course, and give a friendly word of encouragement.  As although we're doing what we love and are enjoying it, we're ultimately doing it for your benefit, and the results will be evident in the spring once the weather improves and we gear up for another season of maintaining what we've created.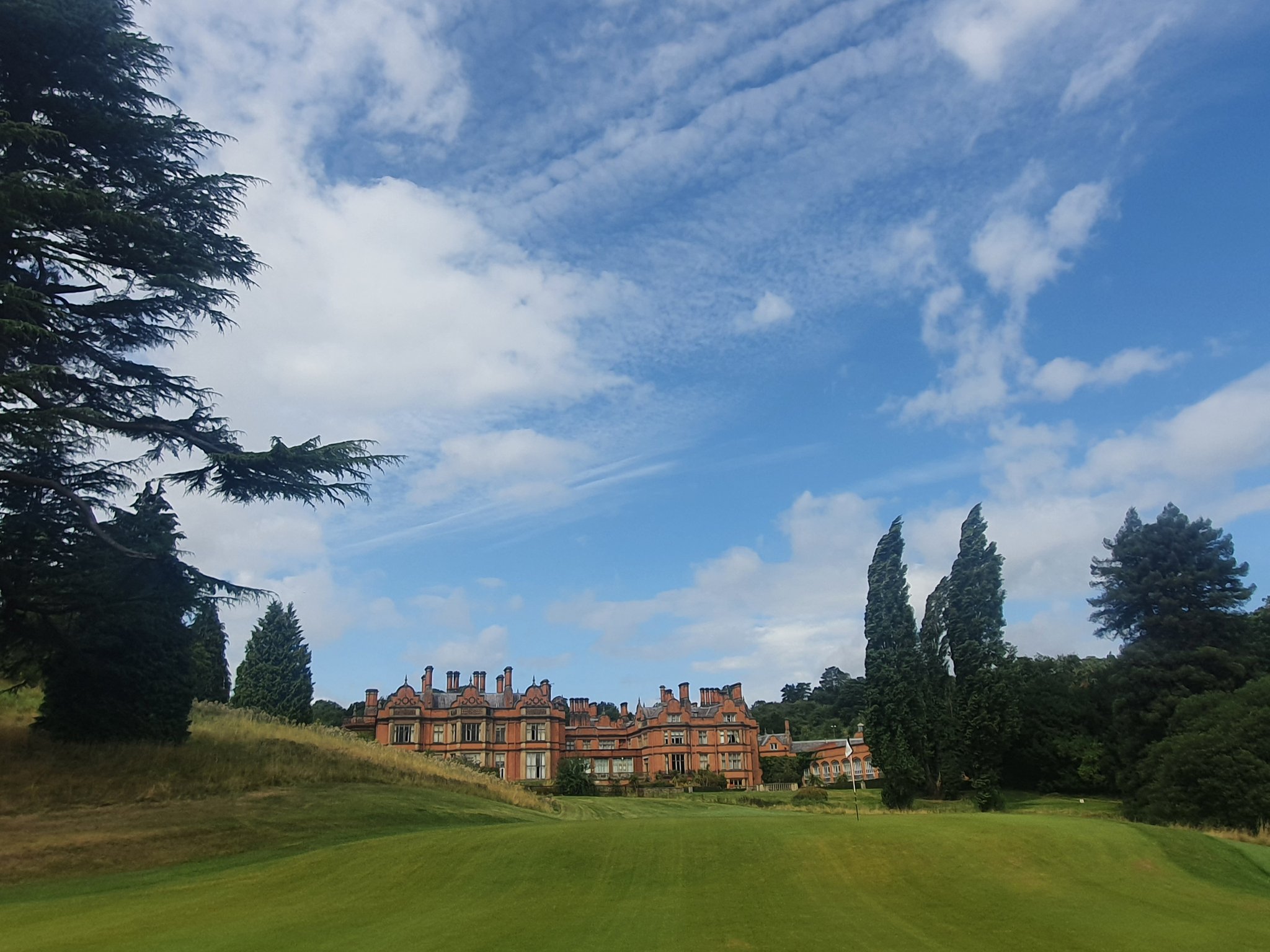 Gary Watkins – Head Greenkeeper (Droitwich GC)
I've been asked many times, by members, what you actually do in the winter months. Well contrary to what some may think we don't sit in the greens buildings drinking tea and playing darts.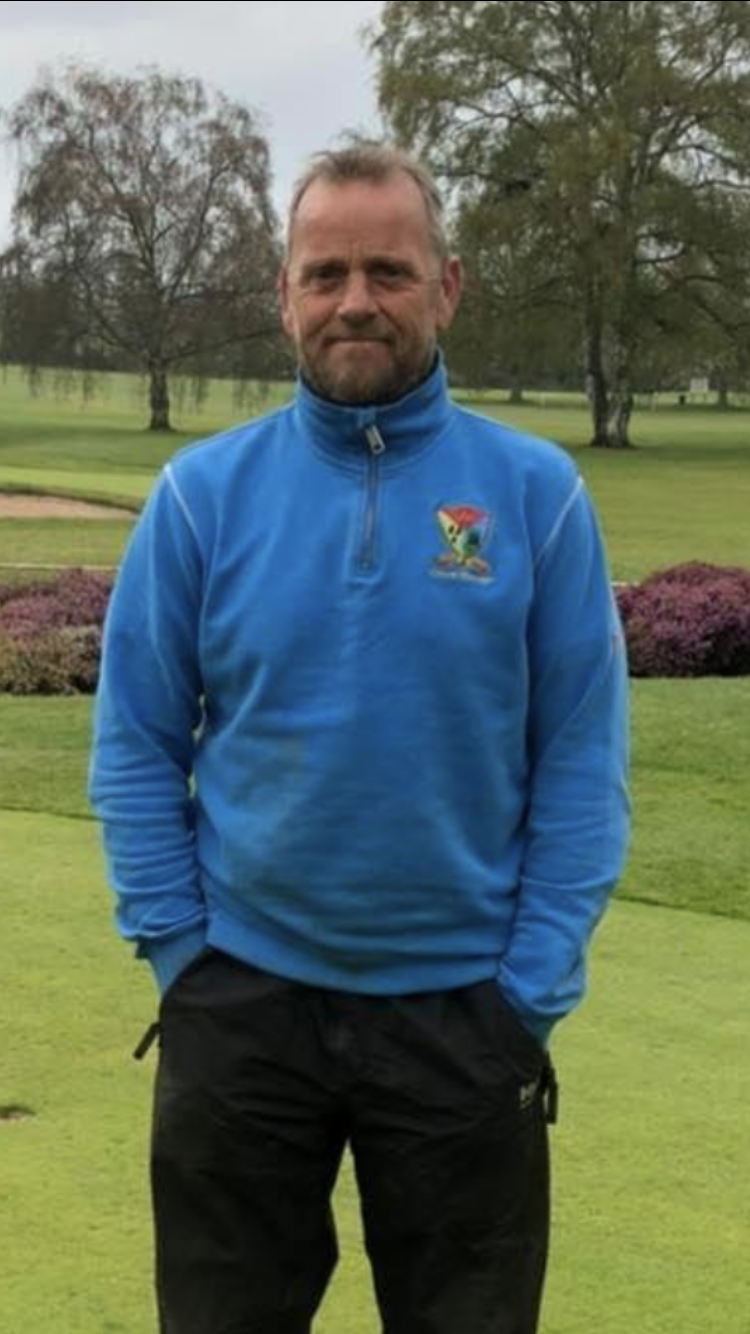 Once the plant becomes dormant and the machinery gets a rest we switch our attention to winter projects. Over the last couple of winters we have made significant improvements to the course with drainage installed in both greens and fairways, constructed five new tee complexes and installed new pathways especially for buggies.
This coming winter is a little different as the club will be celebrating its 125th year in 2022 so we will not be undertaking any major construction works. We will be concentrating on more cosmetic works, such as refurbishment of all pathways, as well as installing some new ones.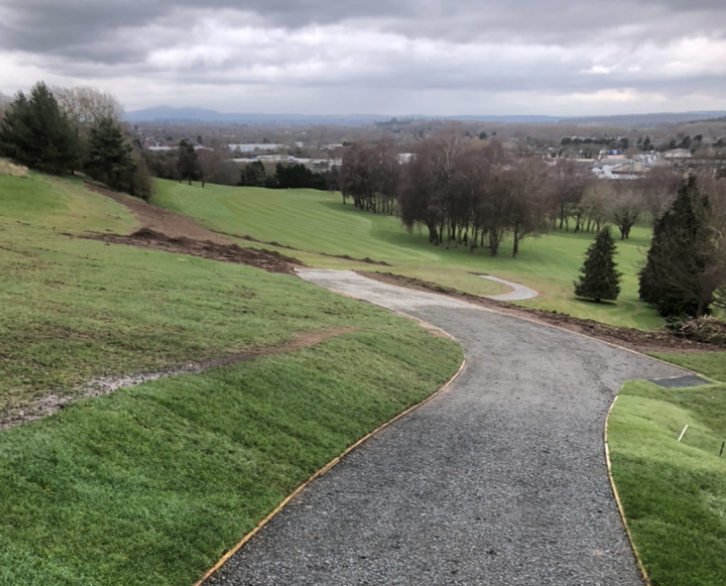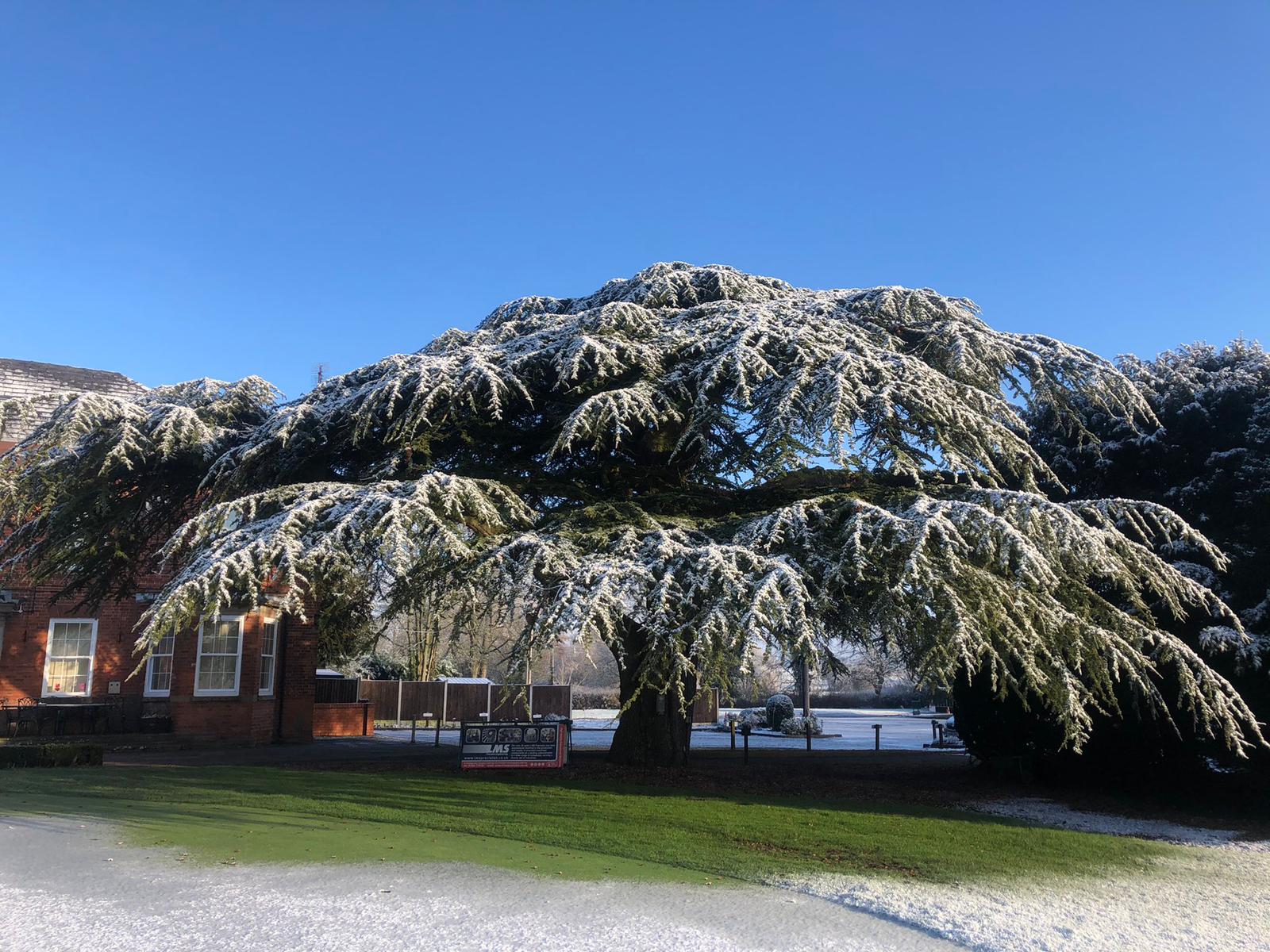 Re-turfing of some worn areas and tops of bunker banks and lots of tree work including raising the canopies, as well as planting 30+ new mature trees to replace some of the dead ones we have to remove and also improve our carbon footprint.
In all, our winter project schedule will keep us very busy but on top of that we have the machinery maintenance to carry out. We don't have an in-house mechanic or the facilities, so our machinery care is outsourced in the form of a service contract with our local dealer. However, to keep costs down we carry out all the grinding of units and bottom blades at a neighbouring course who we have an excellent relationship with.
Add in staff appraisals, reviewing risk assessments and COSHH records, very little time remains for drinking tea or coffee.
INTERLUDE
A kind of relaxed area in our Sodfathers section where we'll add a few quirky bits of local turfie info and some personal items too, maybe even a bit of news on job vacancies. We'll see what we get going forward, but this section will always have lots of great images too, as you'll see here.
Greenkeepers are up with the lark every day as we know. Not easy, but they do get access to the best light conditions of a golfing day, weather permitting.
Therefore the turfies take the finest course shots it's possible to find, day in, day out. MG scrolls through social media regularly to find the best ones, from the Midlands, and beyond too. Below are a few examples.
Resuming this month's topic with Jon Merchant, First Assistant Greenkeeper at Willesley Park GC, Leics
As the main playing season comes to an end we head into the autumn months at a bit of crossover period when the grass is still growing relatively well but the days are becoming shorter with less daylight hours,slightly cooler temperatures and the first phase of leaf fall. This now puts extra strain on greenkeeping teams especially on parkland courses that have an abundance of deciduous trees, not only are we still mowing areas for play as it's still growing but we now having to focus on leaf fall for golfers to enjoy their games and not lose too many golf balls in the process.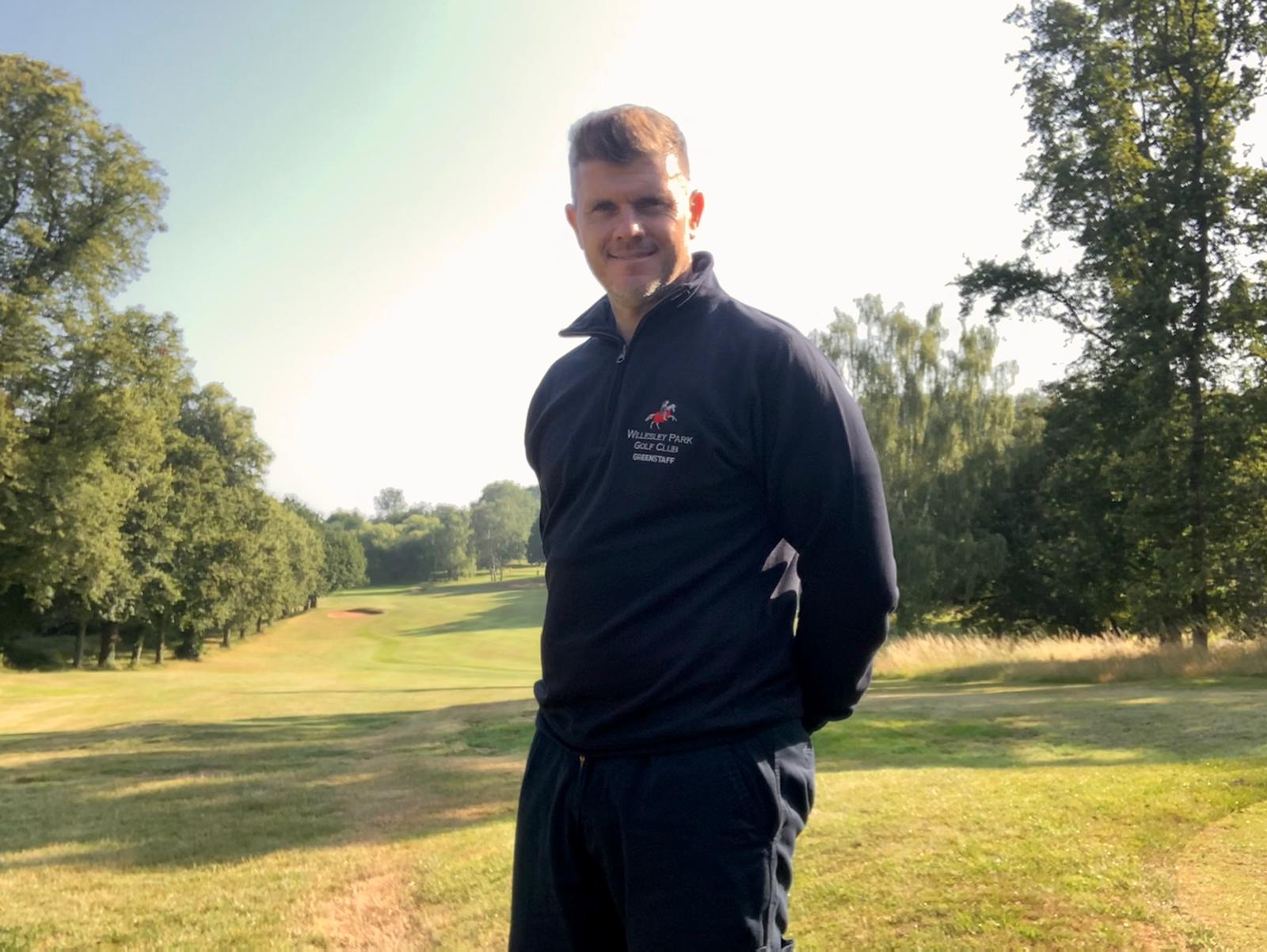 It's a thankless task at times, a day clearing the course can all be undone from one windy night where it looks like the green staff didn't do any leaf collection the day before! "We did honestly Mr Captain"! We recently witnessed while tucking into our Friday clubhouse breakfast an area around the 18th green where all staff had just spent over an hour with backpack blowers blowing and collecting only to watch in despair as the leaves came down in a few gusts and covered the whole area again! Note to self, don't sit by the clubhouse window in future.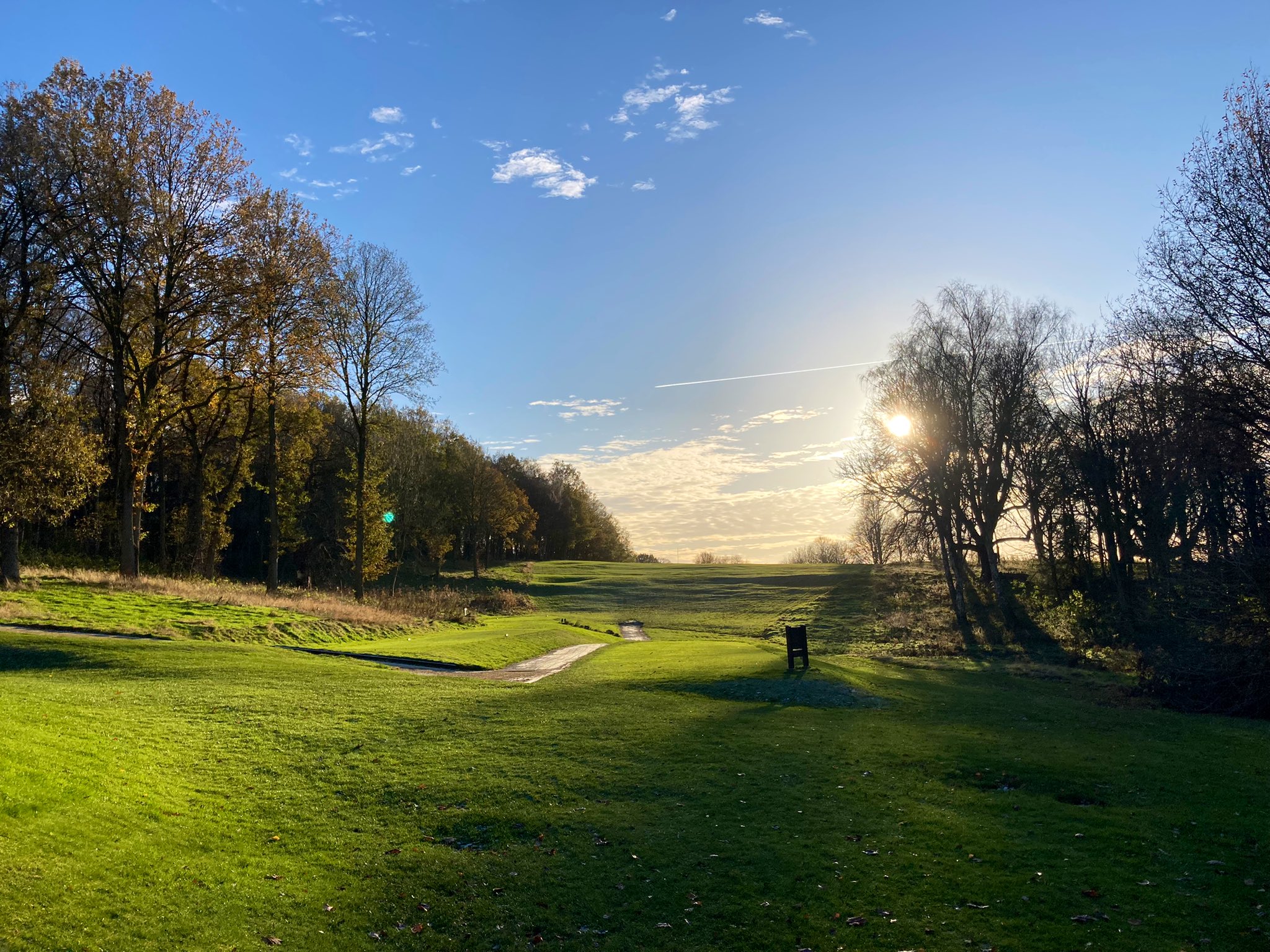 Aside from the labour intensive leaf blowing/collection from all the main playing areas and mowing we are also keeping on top of important tasks to the greens such as dew removal,aeration,nutrition,pesticides and biostimulants as we are in now prime territory for outbreaks of disease, this is most notably fusarium as you may know it or the correct terminology microdochium nivale.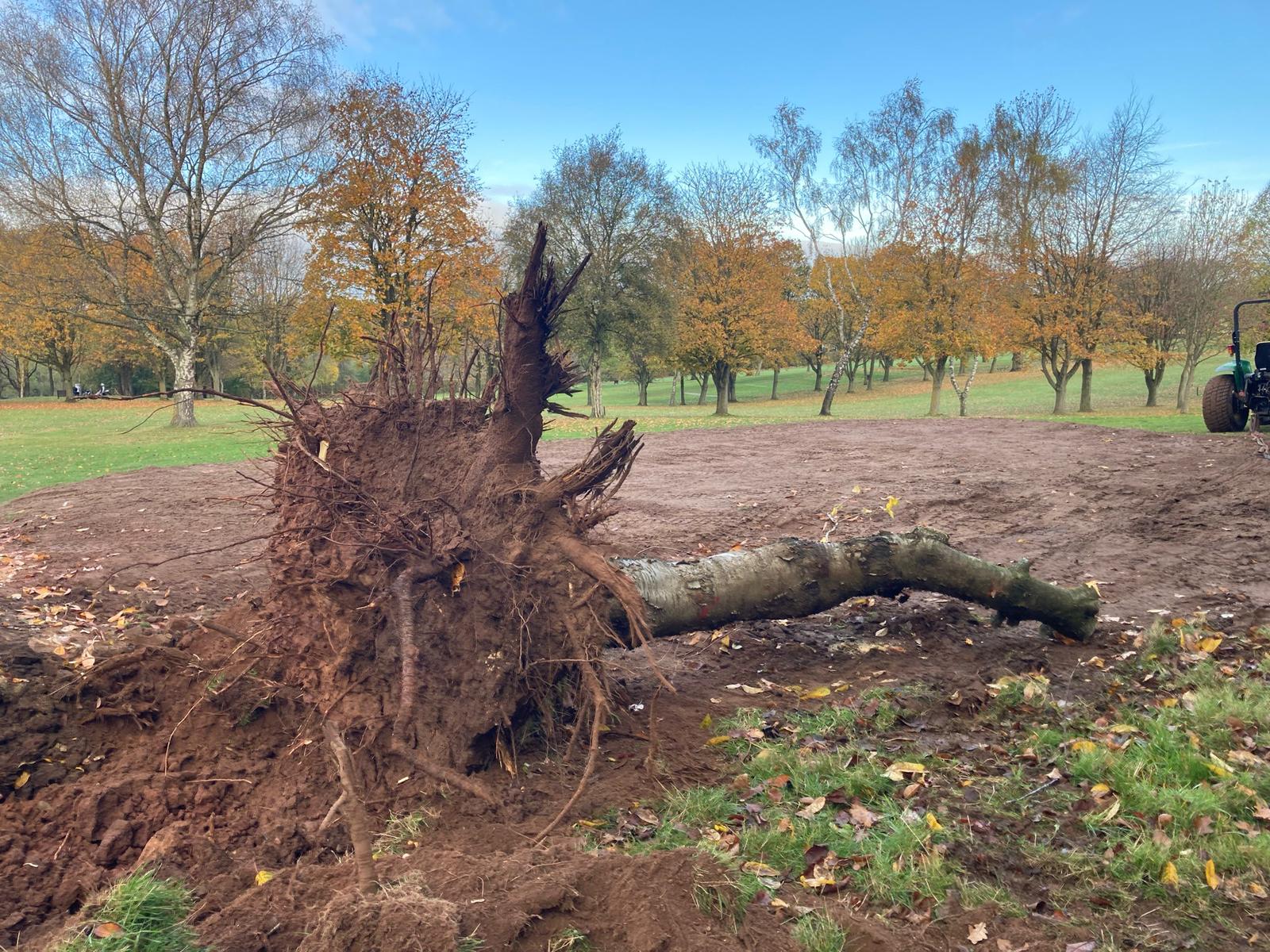 While conditions are usually relatively good this time of year as it's not too wet under foot yet, it is an ideal time to get on with planned projects, this could be anything from bunker renovations,drainage, tee constructions,pathways,tree work etc. Getting machinery and materials around the course can be a challenge on wet sites so the sooner this is done the better before the weather takes a turn for the worse and you miss your opportunity.
At the moment at my course we are extending a tee on our 4th hole, a par 3 that was too small and got beat up pretty badly, we have now doubled it in size and lowered and graded the banks a little to make them more safe. This should give us 140m2 of teeing ground which is much more suitable for play. We are also lifting and re-levelling another two tees over the next few weeks and have possibly a few other projects in the pipe line.
I particularly like the construction and renovation side of the job after a long season of mowing, it's a nice change, but as for leaves I will never be of the same opinion,I probably speak for the entire greenkeeping fraternity, we'll all be happy once that last leaf has been got up, pesky leaves!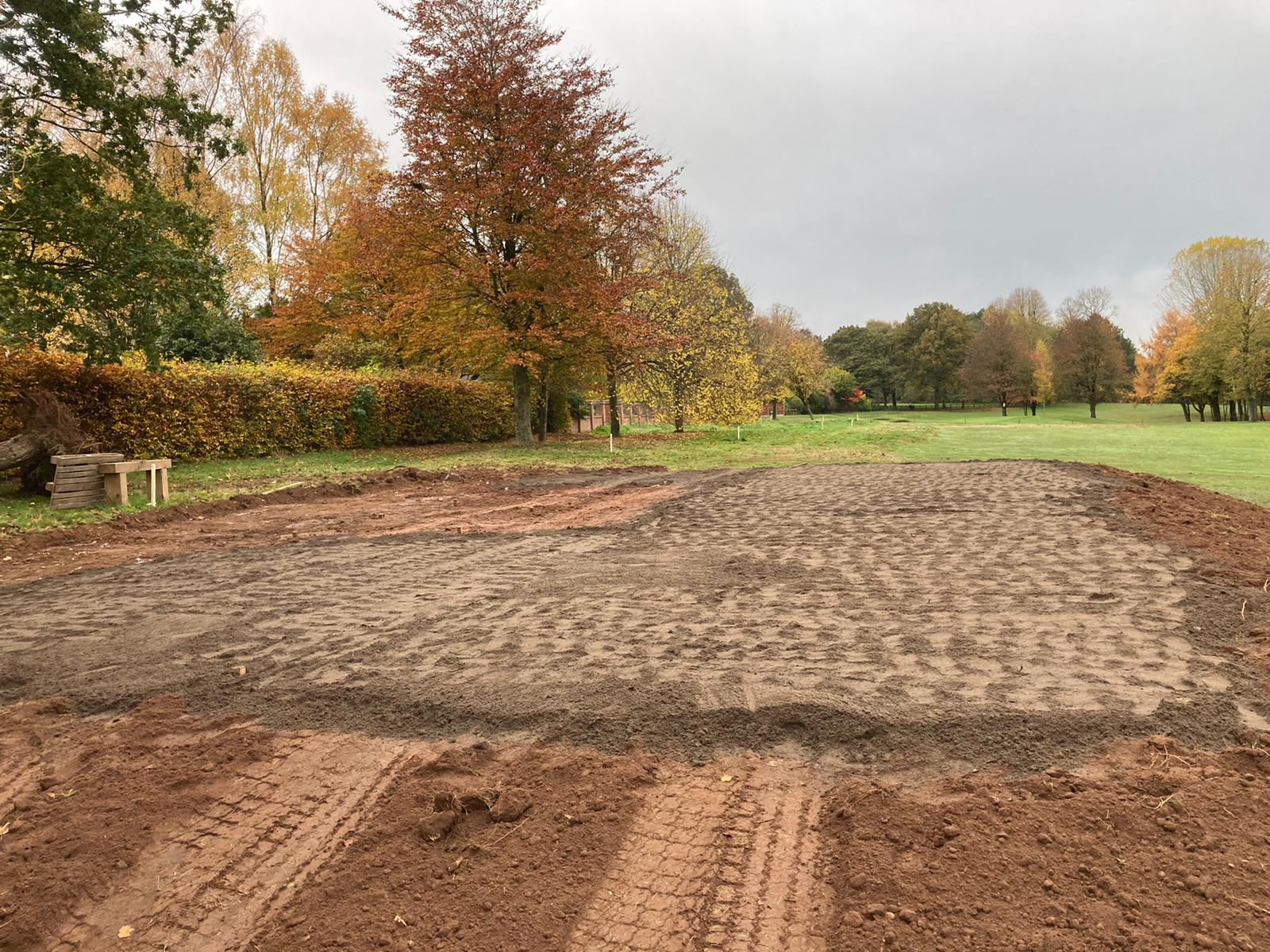 NEXT TIME – An ever-changing on-course landscape ahead in 2022
Our greenkeeping feature is open to all local turfies to contribute to. If you wish to take part email editor@midlandsgolfer.co.uk at any time.
Visit https://www.bigga.org.uk/ for an industry overview and the latest news and greenkeeping job vacancies.