A team of top coaches has been recruited to complement the six-figure investment that has transformed Branston Golf and Country Club's practice range into one of the UK's most technologically advanced facilities.
The team at Branston Golf Range, which is located just outside Burton on Trent, Staffordshire, comprises a trio of PGA Professionals headed by Rory Haigh, the academy director.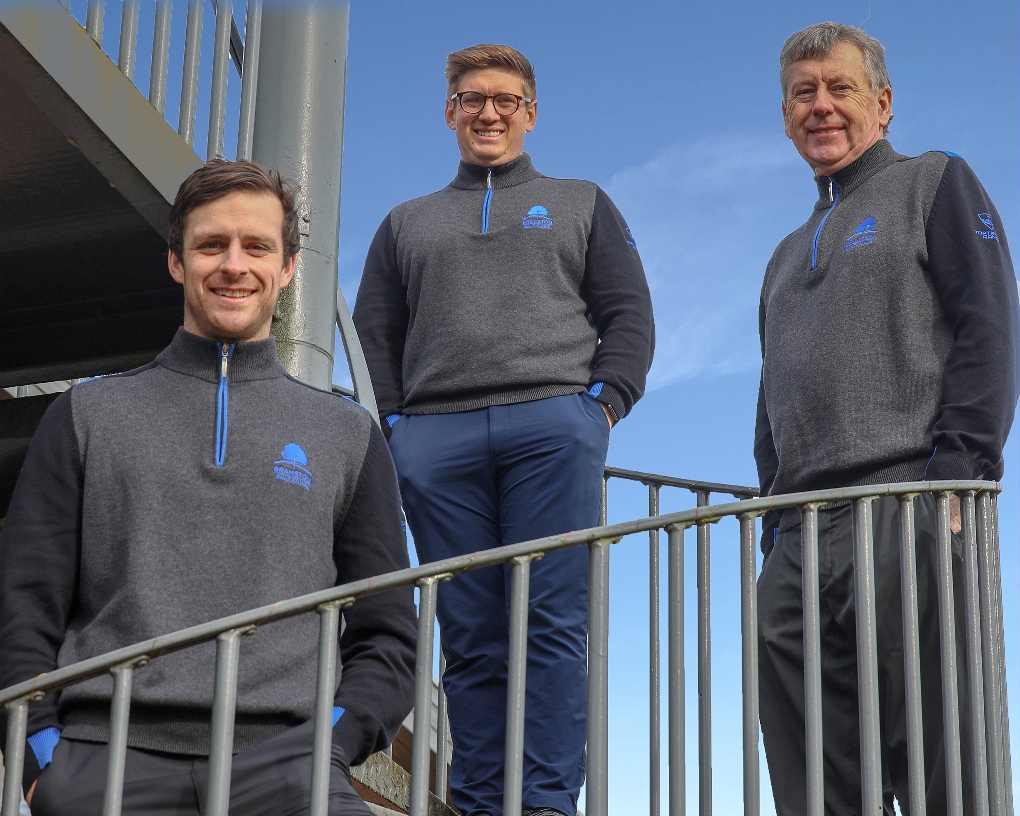 Haigh (pic centre), who learned his trade at nearby Whittington Heath and spent seven years as senior instructor at Three Hammers Golf Complex, Wolverhampton, will work alongside fellow PGA pros Ben Russell and Steve Hadfield.
Russell (L) joins from Shirley Golf Club as academy instructor and Hadfield (R), who will be well known to Branston members as a result of combining his role as a coach and selling memberships at the club, is the senior academy instructor.
The trio will go about their work at a range equipped with the latest technology that doubles up as a fun and skill-boosting experience for golfers of all abilities – from low handicappers to beginners.
"The range has undergone a complete refurbishment and each of its 16 bays boasts a Power Tee and Toptracer," explained Haigh.
"A Power Tee delivers the next ball to be hit automatically and Toptracer features the same ball-tracking technology that traces the shots of the game's best players on TV.
"That allows the user to see where and how far and in which direction his or her ball has travelled and is a brilliant aid for practice and coaching.
"It can also be used for competitions between friends – long driving contests, nearest the pin games – that sort of thing."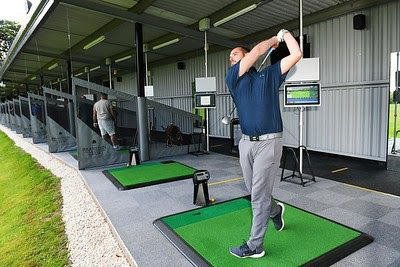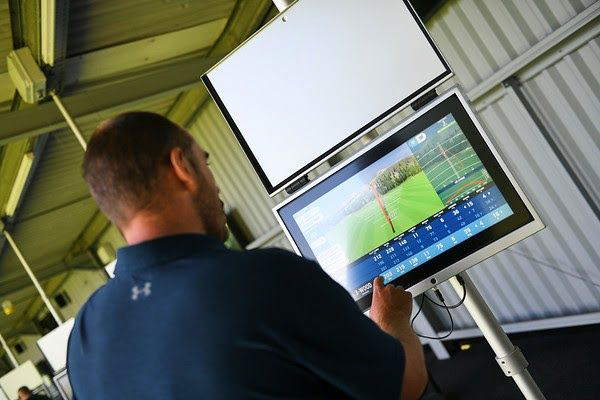 The range also boasts a fully-stocked golf shop, custom-fitting centre headed by PGA professional Chris Wicketts and a brand new club and trolley repair centre.
A food and beverage offering has also been introduced and the refurbishment will be completed well in time for when it and the course re-opens on March 29.
That date will also mark the start of one of the trio's many planned initiatives to grow the game and make it more enjoyable for the club's 1,000-plus members.
"We'll be launching a Junior Academy as soon as lockdown ends," added Haigh. "And we have some other fantastic initiatives in the pipeline, including a ladies programme and Get into Golf offering.
"We're also planning group lessons for men, golf days and overseas coaching trips. As well as boasting a healthy individual client base.
"We're three experienced pros who want to work together and make the range and club the best it can possibly be. We can't wait to get started."
Words and group image c/o Adrian Milledge PGA Midlands