When the wet weather was with us in the spring of 2018 little did we know that we were about to have one of the hottest summers on record, and neither did Uttoxeter Golf Club, who were set to have an amazing season of success on the golf course.
For a club based next door to Uttoxeter Racecourse that boasts only around 370 members it is a testament to them that they are able to put out two league teams of 10 players plus three annex competitions of five to six players, five Taskers Trophy teams of seven players and a ladies team of five golfers.  All have had success this year at the various levels they play.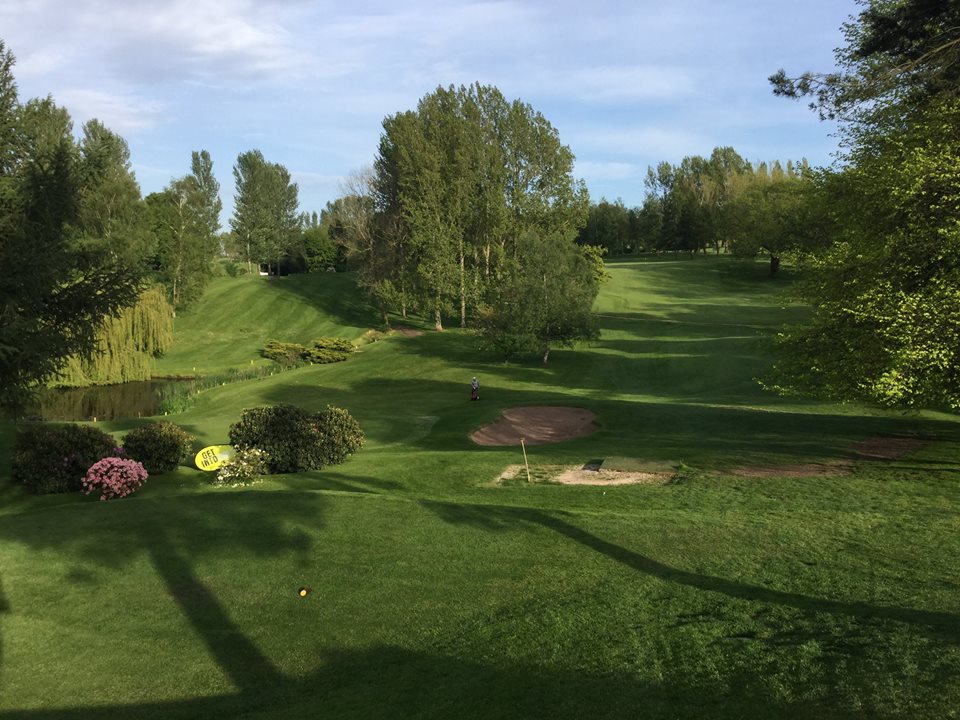 The two league teams play in the North Staffs & District Golf League, which saw the 1st team gain promotion to the Premier League and the 2nd team secure their place in Division 2.
The 1st team, captained by Michael Smith for the past two years, started the season off a bit disappointingly (just like the weather) but a couple of strong away wins at Congleton and Wychwood and two 10-0 wins at home against Malkins Bank and Trentham Park had them in joint 1st place going in to the final match against Astbury, who were top of the league on points won.
The title decider was held at Uttoxeter and a positive result for Uttoxeter would have meant promotion as league winners.  Unfortunately, they fell short by just 1 point in an evenly matched contest, halving the match 5-5, meaning they gained promotion in second place.
The 2nd team, captained by Iain Needham for the first time in 2018, had a strong start to the season with some excellent results at home.  After an 8-2 home win against league favourites, Newcastle at the end of August, promotion to the 1st division was a real possibility with three home games remaining.
The first game against Barlaston ended in a disappointing 8-2 loss, the first negative result at home all season, and ended all hopes of promotion but 10-0 and 6-4 wins against The Manor and Burslem respectively capped off a solid season finishing third on 65 points, which would have seen the team promoted the year before, behind Newcastle and Barlaston.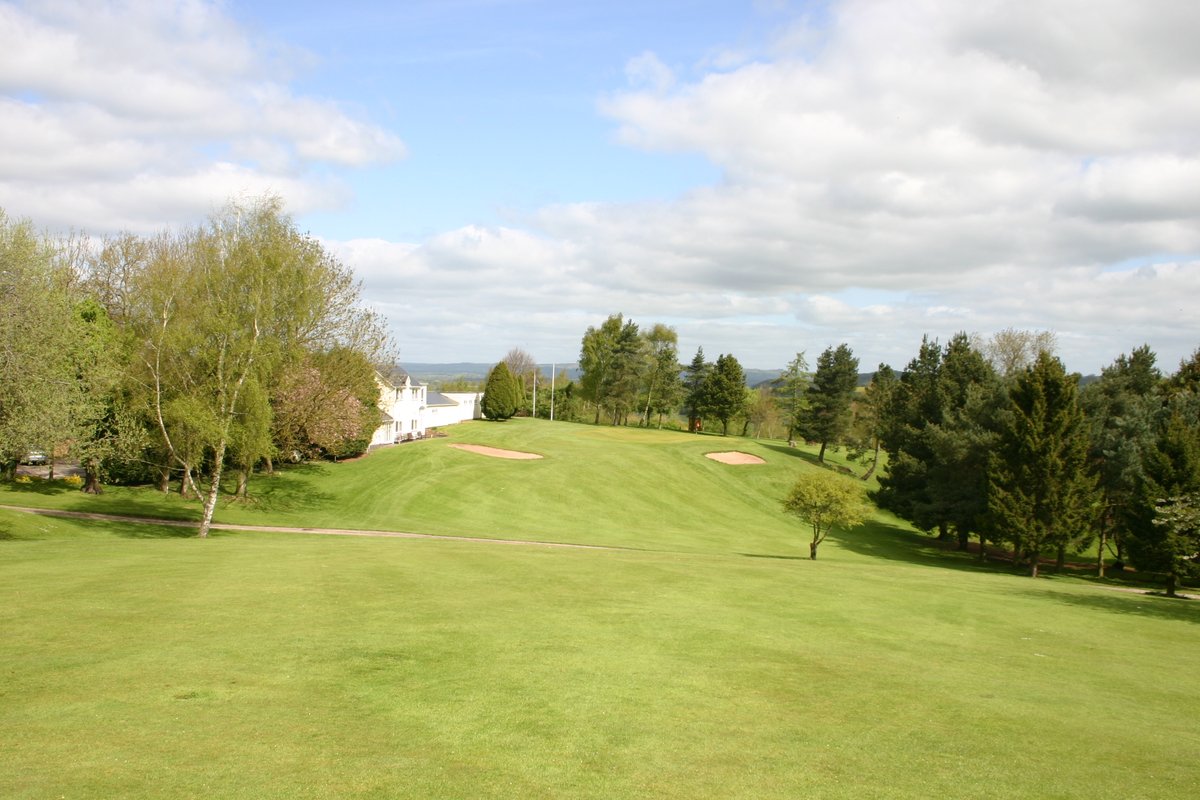 The remaining trophy to play for, the Dofsky Cup (four-ball), is the oldest of the three knockout competitions and Uttoxeter has some serious history in this format, winning the competition in 2006 and coming runners-up in 2010, 2011, 2013 and more recently in 2017.
A change in captain to Michael Smith (1st team captain) for the 2018 season was the chance to refresh an already successful team and push us on.  Wins against Newcastle at home (2-1), Barlaston away (2-1) and Greenway Hall at home (3-0) put Uttoxeter into the final yet again.  This year Uttoxeter were up against our local rivals The Manor on a wet day at Leek Golf Club where they were able to go one step further than 2017 and lift the trophy with a 2-1 win.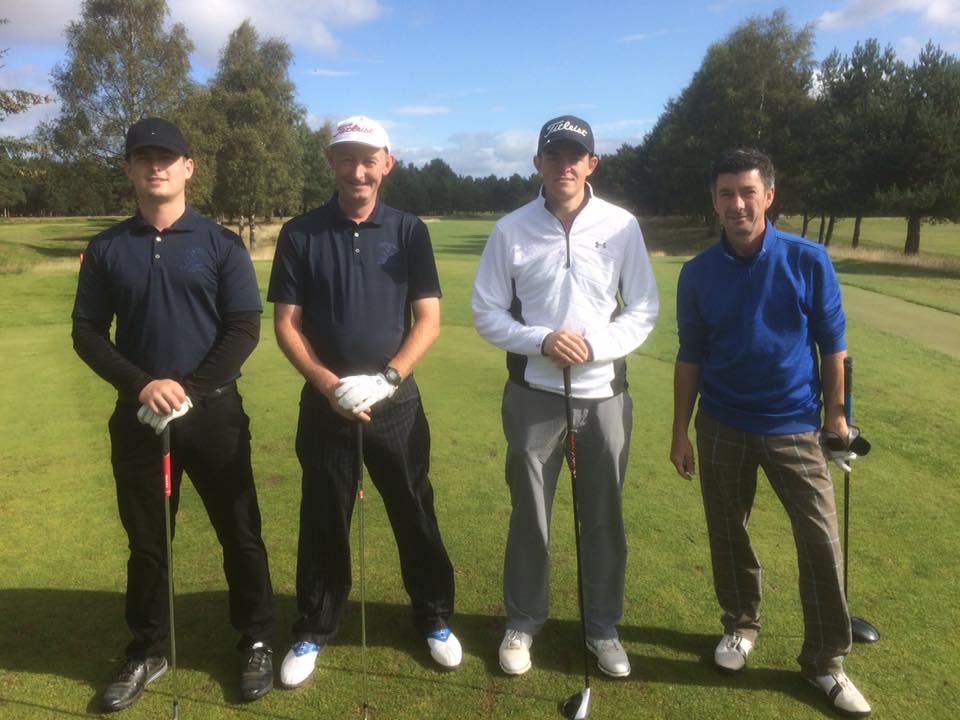 It is even more impressive considering four of the six players were on a golf tour in Scotland the same weekend and drove down on a Friday night, played in the final on Saturday and drove straight back up to Scotland after to tee it up on Sunday.
Let's not forget the ladies though, whose membership only numbers 25!  They have had a stunning year in reaching the final of the Bronze division at Whittington Heath on 4th October.  Unfortunately, they lost on the day to Branston but let's not downplay this result as Branston also won the Silver division and the Ian Burtoft Trophy (Ladies Tasker's equivalent) so have a really strong team to pick from.
At this point, the season had already been a huge success for Uttoxeter but they were about to go one………….. no actually two better.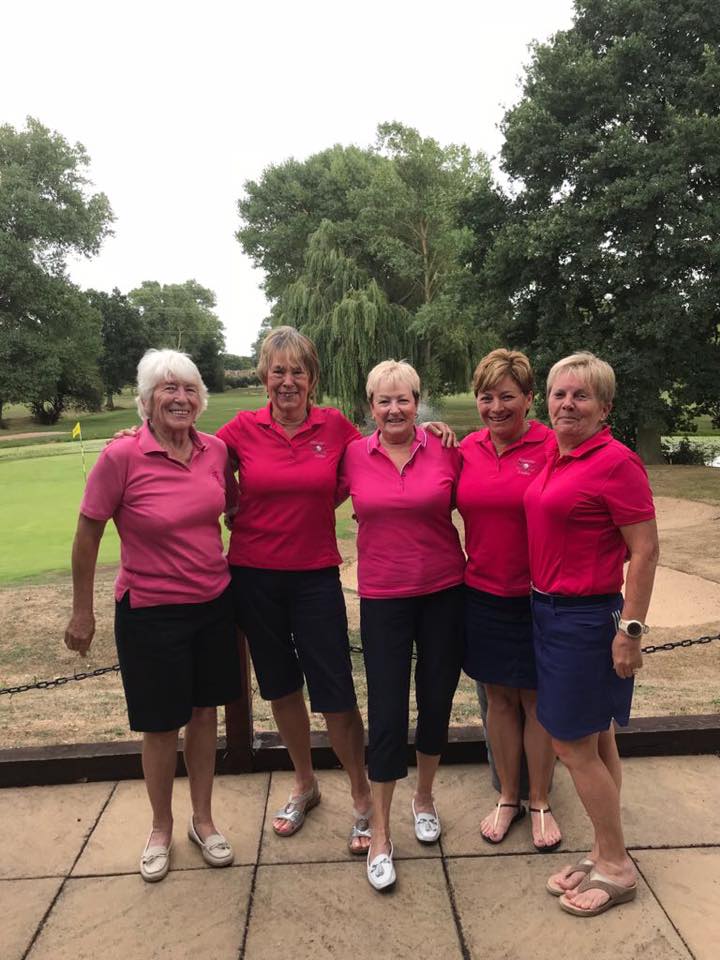 The Taskers is an annual competition for over 50's and open to all clubs from eight counties (Derbyshire, Nottinghamshire, Staffordshire, South Yorkshire – Sheffield, Leicestershire & Rutland, South Lancashire, Warwickshire and Lincolnshire).  The format is seven matches of singles match play with the away team getting a courtesy shot on top of full handicap difference.
2018 saw 127 teams entered into the Trophy first round, with the losers at this stage dropping into the Plate competition, which is run parallel to the Trophy and is the same format.
Uttoxeter entered five teams this year, with three progressing through the 1st round of the Trophy (B, C & D), and 2 teams (A & E) dropping into the Plate competition.  From here it was our C and A teams who progressed to the finals of both competitions with the following being the route they took:-
The finals were held at Beeston Fields, Nottingham, on 21st October in glorious weather on a course in fantastic condition.
TROPHY
PLATE
UTTOXETER C
UTTOXETER A
ROUND 1
Grange Park (H)
Won 4 -3

Hillsborough (A)
Lost 1-6

ROUND 2
Horsley Lodge (A)
Won 5-2

Alfreton (A)
Won 5.5-1.5

ROUND 3
Oakmere Park (A)
Won 4.5-2.5

Bakewell (H)
Won 6-1

ROUND 4
Chevin (H)
Won 4.5-2.5

Cosby (H)
Won 5-2

QUARTER FINAL
Rotherham (H)
Won 4.5-2.5

Ashbourne (A)
Won 4-3

SEMI-FINAL
Erewash, Won 4-3 (played at Lutterworth)

Hallowes, Won 6-1 (played at Shirland)

Uttoxeter A took on Mapperley where they eased to a comfortable 6-1 win to take the Plate competition.
Uttoxeter C had a much tougher match against Lutterworth in the Trophy final though eventually winning 4-3, with the final match going down the 19th hole.
With this, history was made as it is the first time in Taskers history teams from the same club have won the Trophy and Plate final in the same year.
All this means that Uttoxeter Golf Club has a huge amount of success to try to back up in 2019 and they wish that you could join them to make the club and teams even stronger.
The course is very challenging but a handicap at Uttoxeter will mean you are able to perform, as can be seen out our success this year, well on different courses of all abilities.
Uttoxeter has plenty of membership availability and as a club that runs competitions every Saturday and Sunday, 52 weeks of the year, you will never miss out on the chance to play competitive golf.
Should you be interested in becoming a member please contact the club on 01889 564884 or email admin@uttoxetergolfclub.com to discuss the many categories we offer.