Gaudet Luce Golf Club in Droitwich,Worcs are one of the most forward thinking clubs around and are never going to be anything other than busy during lockdown.
Most of their work is being performed on course and Course Manager Andy Laing takes us through the schedule later on.
But before that it's worth mentioning that beind the scenes during lockdown they've been busy updating their admin systems and developing a training platform, both of which will serve them well into the future.
In addition and as the two images show below the team have extended their patio area ahead of the golfing season to come and the outdoor 19th hole hut has been doing a roaring winter trade too, serving hot drinks and sausage rolls to the many walkers who have been exercising on the course.
TLC ON THE PHOENIX – WITH COURSE MANAGER, ANDY LAING (Written for MG on Monday Feb 8th)

"After the amount of play that the greens experienced last year, I think it is fair to say that they were looking a bit tired come the end of the season. To combat this, and in anticipation of another busy year ahead I have decided to bring forward our main greens renovation work on our main 18 hole layout, The Phoenix and attempt to get it completed during this current lockdown. This will mean that they will be slower to recover, due to the slow growth rates at this time of the year, but will mean that we will be able to leave them undisrupted during the main playing season. We will need a little bit of luck on our side, as the work that I have planned can only be carried out in dry conditions, so we will be watching the weather closely over the coming weeks to identify an opportunity."
"We will be using a contractor with a deep scarifier specially adapted to immediately introduce kiln dried topdressing sand, mixed with seed, directly into the slit cut by the scarifier blades. It's a process we have carried out several times before over the years, which the video shows. It is extremely labour intensive, but the results are more than worth the effort."
Logistically it will require careful planning, the kiln dried topdressing sand needs to be kept perfectly dry so as not to clog in the machine, and as such it cannot be stored overnight, especially at this time of the year, so delivery will be required on the day we actually going to begin work, the sand is delivered direct from the Cheshire based quarry in an artic lorry 29 tonnes at a time, and the process will require two deliveries in total. At almost £80 per ton this doesn't come cheap, so it is imperative we get the timing right so that it does not get wet!
Thanks to Andy for the words and images and we know it will produce the desired results. We look forward to a game (and a sausage roll) at Gaudet Luce again very soon.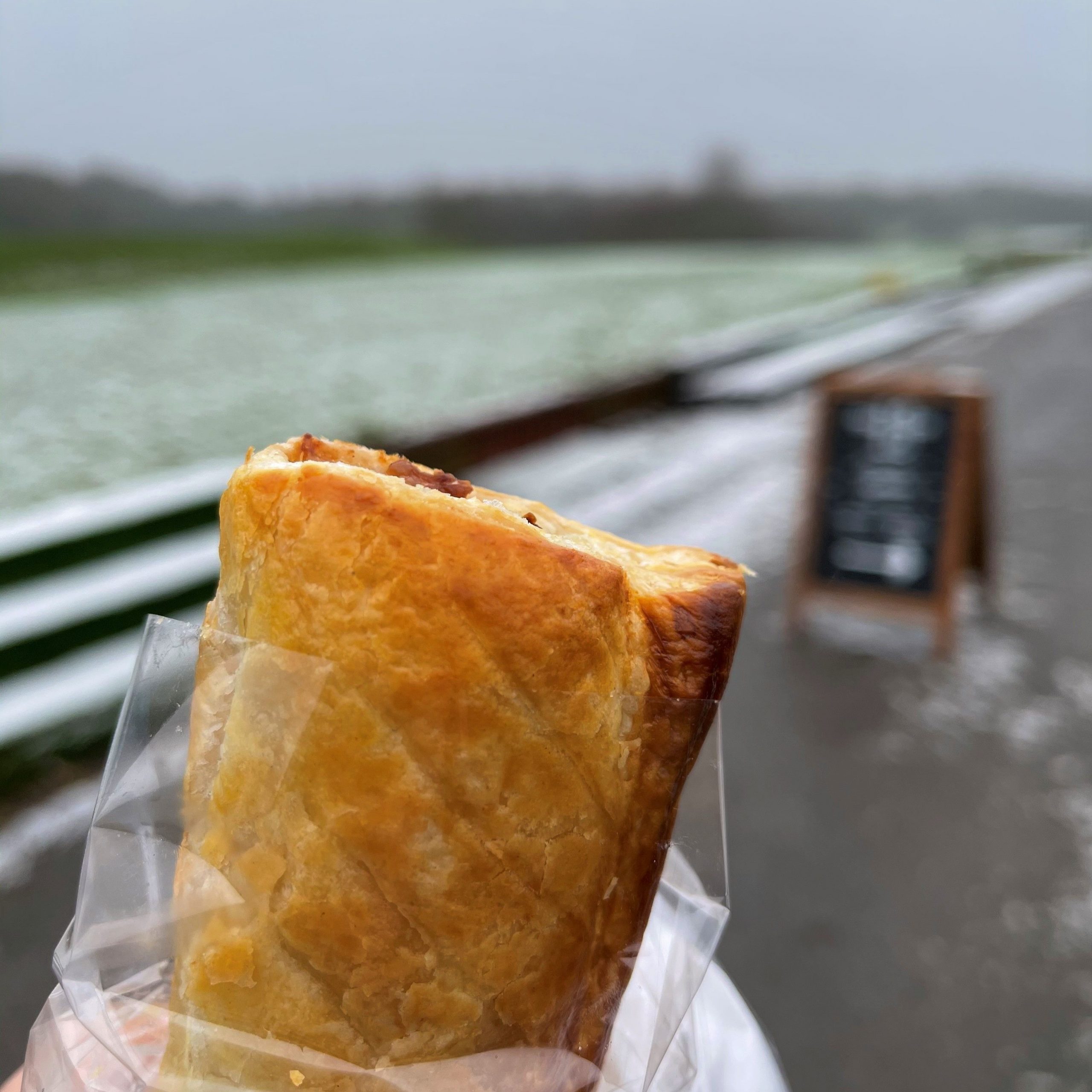 GAUDET LUCE – A LOCKDOWN UPDATE
Written for us by GLGC Managing Director Alec Fernihough on February 26th.
"This is what we've achieved and what we are improving at Gaudet during all of the lockdown periods in the last 12 months and for the next few months."
We have done our major greens renovation for the year so the greens should be in great condition this year. (Done)
We have invested over £30k in our new outside bar and seating area in the past 12 months. (Open now with seating area due to be finished next month)
We are investing  over £30k in refurbing our toilets. (All signed up, design stage finished, work begins in April/May)
We are investing nearly in new mowing equipment this year with a new Greens Mower, new fairway Mower, new Tees and Aprons mower, 2 new Rough Mowers and a new Greens Roller worth hundreds of thousands of pounds (Due on site Mid-March)
We have doubled the size of our buggy fleet in the past 12 months and have upgraded our Electric Rental trollies from Motocaddy S1 to Motocaddy M1 for the coming season. (Trollies due when Motocaddy can get a delivery out)
We have invested in new signage for the Hadzor Course with new Tee signs on each tee. We have also upgraded the "Kiosk" on the first tee of the Hadzor course so it has a coffee machine and sells ice creams, chocolate, cold drinks and beers. (Will be finished next month)