The nominees have been announced for this year's England Golf Awards sponsored by Adidas Golf.
The virtual ceremony – hosted by broadcaster, journalist and avid golfer Naga Munchetty – will take place on Thursday 3 June from 6.30pm and be broadcast live on England Golf's YouTube channel.
Nominations were invited from the public for six of the seven categories.
An expert panel of judges made up of England Golf staff as well as industry and media colleagues then had the unenviable task of narrowing down the list of potential winners from an outstanding long list of nominations.
The following nominees which include Midlands based representatives have been shortlisted in each category.
Club of The Year
Bush Hill Park Golf Club (Middlesex) – for outstanding work connecting with existing members, engaging with new members and championing women in golf.
Dunnerholme Golf Club (Cumbria) – a small club with a dedicated band of volunteers and staff who saw the pandemic as a challenge to improve facilities and boost participation among juniors.
The Nottinghamshire Golf and Country Club (Nottinghamshire) – a club which threw open its doors to NHS staff and key workers at the height of the COVID-19 crisis.
Stanedge Golf Club (Derbyshire) – a club owned and run by PGA Professional Fame Tate which has undergone a remarkable transformation in fortunes and now lies at the heart of the local community.
County of the Year
Cornwall – a small county showing outstanding levels of communication and engagement during pandemic year.
Gloucestershire – a county with a strong affiliation to players of all abilities which was strengthened during lockdown with online coaching and social events.
Lancashire – a county whose 'Bounceback' initiatives helped clubs cope with the worst economic effects of COVID-19.
Lincolnshire – a county which showed outstanding levels of commitment to develop the game, particularly among juniors, women and newcomers to the sport.
Young Ambassador of the Year sponsored by the Golf Foundation
Anthony Bridgeman, pic above (The Belfry, Warwickshire) – an inspirational young man who didn't let challenges with autism and dyspraxia stop him promoting junior and disability golf.
Niamh Cripps (Broome Manor Golf Club, Wiltshire) – by acting as a coaching assistant at junior sessions and as a role model for beginner golfers, Niamh's energy and engaging personality made her an invaluable asset to her club
Thomas Roca (Chartridge Park Golf Club, BB&O) – the student's selfless work in all areas of golf club life helped his club survive the pandemic and maintain a crucial connection with its junior section.
Lily Walker (North Hants Golf Club, Hampshire) – an inspirational leader for junior golf who serves as junior captain, county girls' captain and club committee member as well as organiser of events and charity fundraisers.
The Performance of the Year category will also be awarded to one of four young amateur stars, all winners of prestigious 2020 titles.
The all -important Sustainability Project of the Year award is sponsored by STRI and four clubs, including Chester GC have been nominated for their impressive environmental approaches during the past year.
Chester GC were nominated again in the Volunteer of the Year category thanks to their joint Honorary Secretaries Owen Evans and Keith Thomas who will compete for the award with three other worthy club volunteers.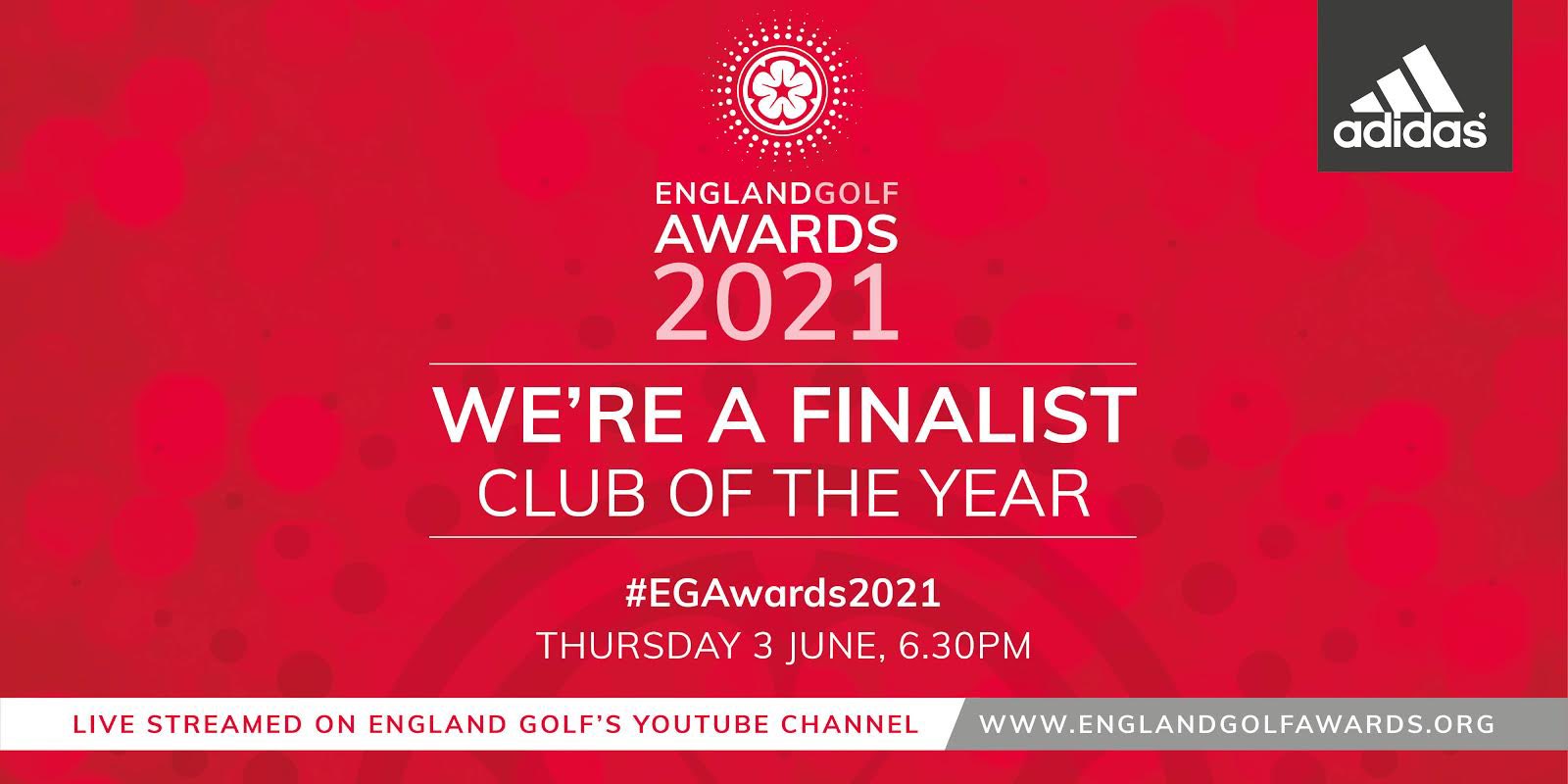 The ceremony will come to a climax with the Lifetime Service Award given to an individual who has contributed significantly to English amateur golf over many years of dedicated service.
Commenting on the unveiling of the nominees, Jeremy Tomlinson, England Golf CEO, said: "It was a real pleasure to read the fantastic stories of all those individuals, clubs and counties put forward for recognition.
"To see such levels of passion, creativity and dedication being shown by so many from our golfing community is truly inspirational.
"These tales deserve to be told and the winners rightly acclaimed for their outstanding efforts.
"I look forward to an amazing awards night when we can pay tribute to the people and organisations who made a stunning and lasting contribution to our great game during an incredibly testing year."
The virtual awards ceremony is open to all viewers and will be broadcast free from 6.30pm on Thursday 3 June on the England Golf YouTube channel.
For details on how to receive information and updates about the England Golf Awards please visit https://www.englandgolf.org/england-golf-awards/