MGMM – Abbey A team's victory romp
. 
On Saturday Sept 16th MG's favourite playing event returned to Nailcote Hall for the fourth year running as 16 pairs took part once again in the Matchplay Masters.
Unfortunately we had a couple of late withdrawals which left us giving a couple of byes out for the first round but the enthusiasm of the players who did take part wasn't affected. We had a mixture of MGMM regulars who have supported this event from the beginning, plus some new faces too, many who had never visited Nailcote or played on The Cromwell Course before, and were set to have their eyes opened!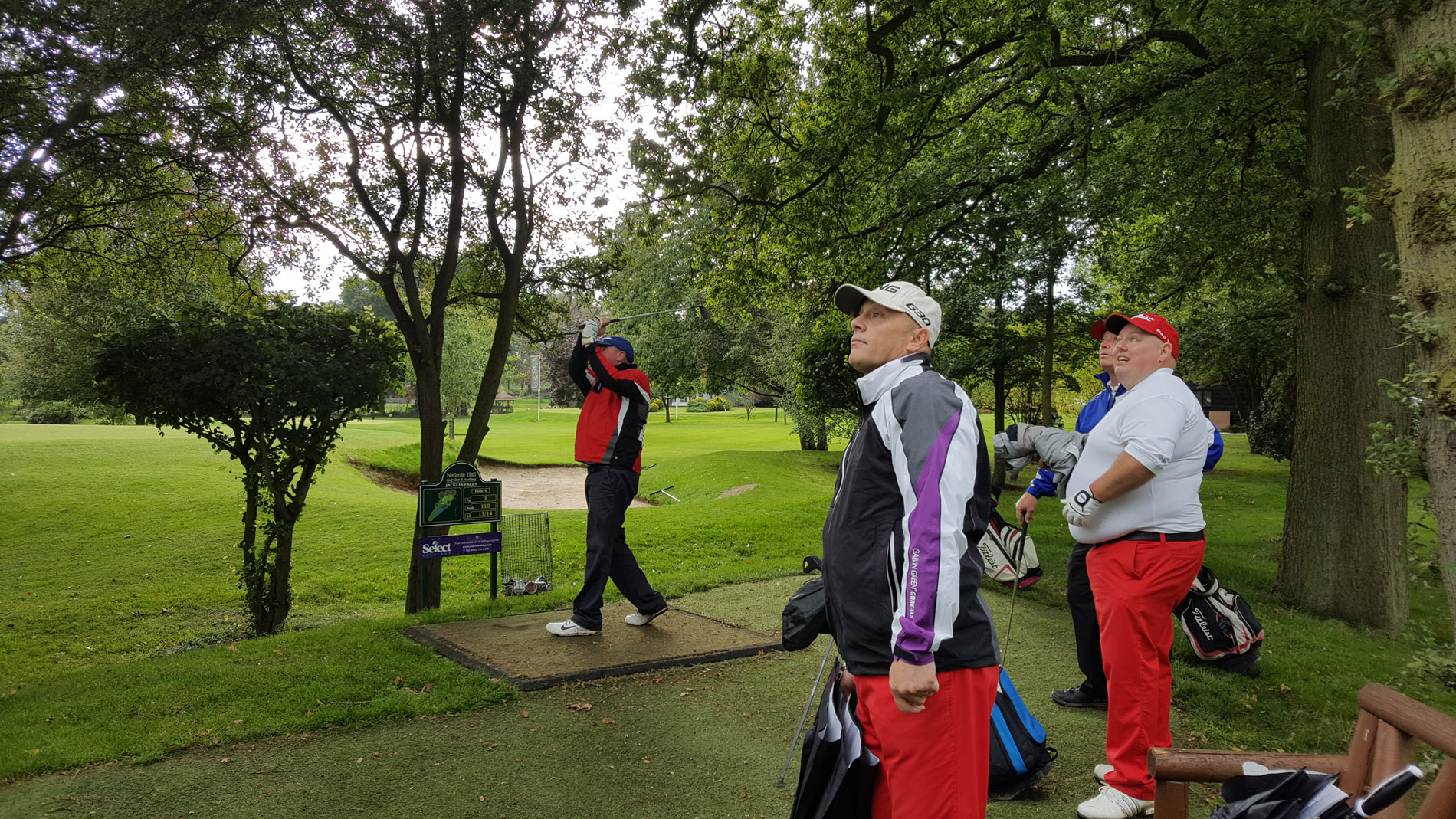 We were also joined for the first time by new event sponsors The Twisted Frog and the Hole-In-One club who had a great time with the golfers and kindly donated plenty of gifts to the welcome bags on arrival, and prize table later.  They took part in the event too, apparently though the less said about their golf the better, but I can equally say the same about myself!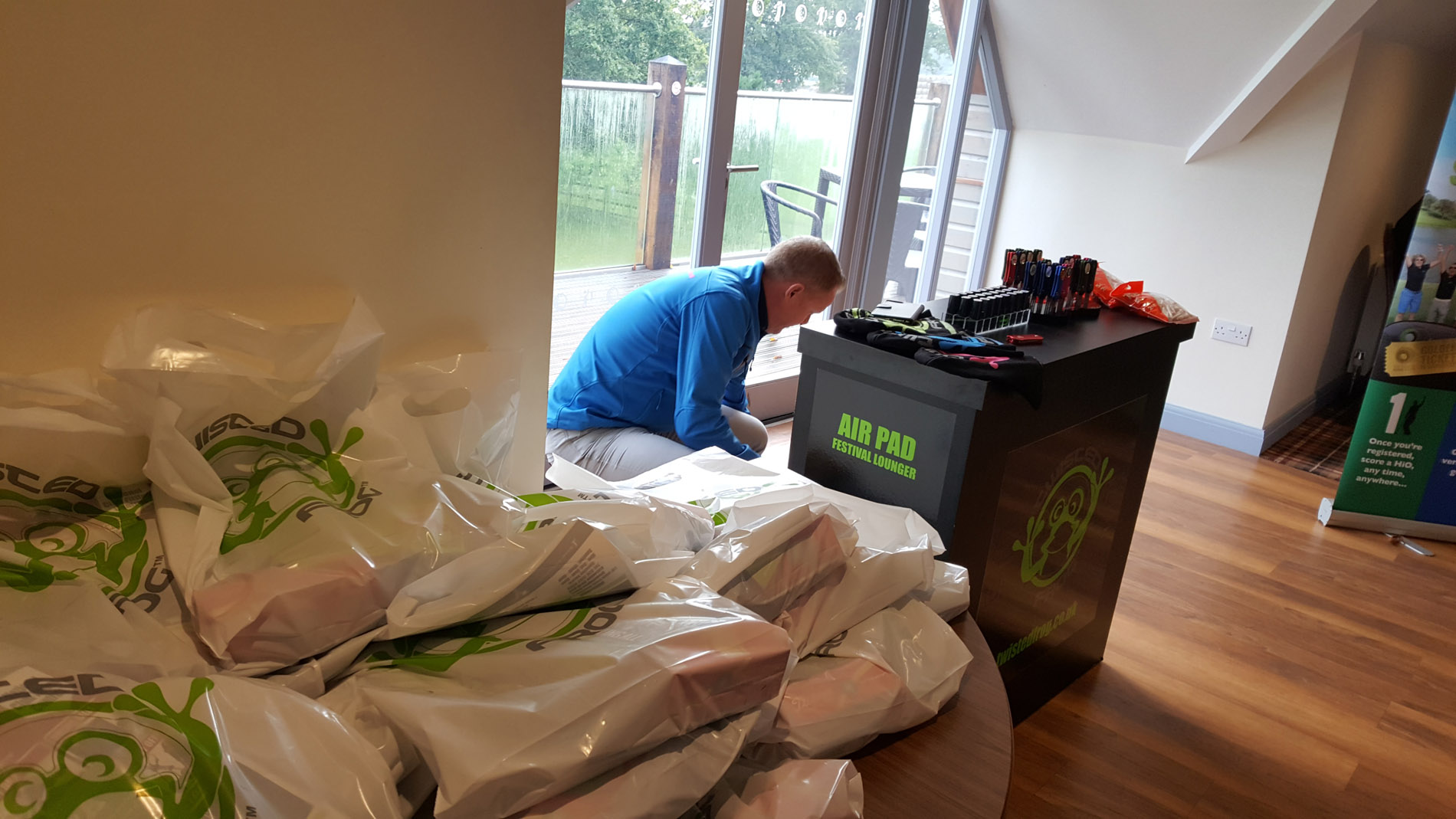 But the proper golfers came out in force too, and as usual everything was very keenly contested throughout. As we do in all of our Matchplay Masters, we offer all of the first round losers a second chance to carry on competing in our 'plate' competition – so every pair gets a minimum of 18 holes in the day.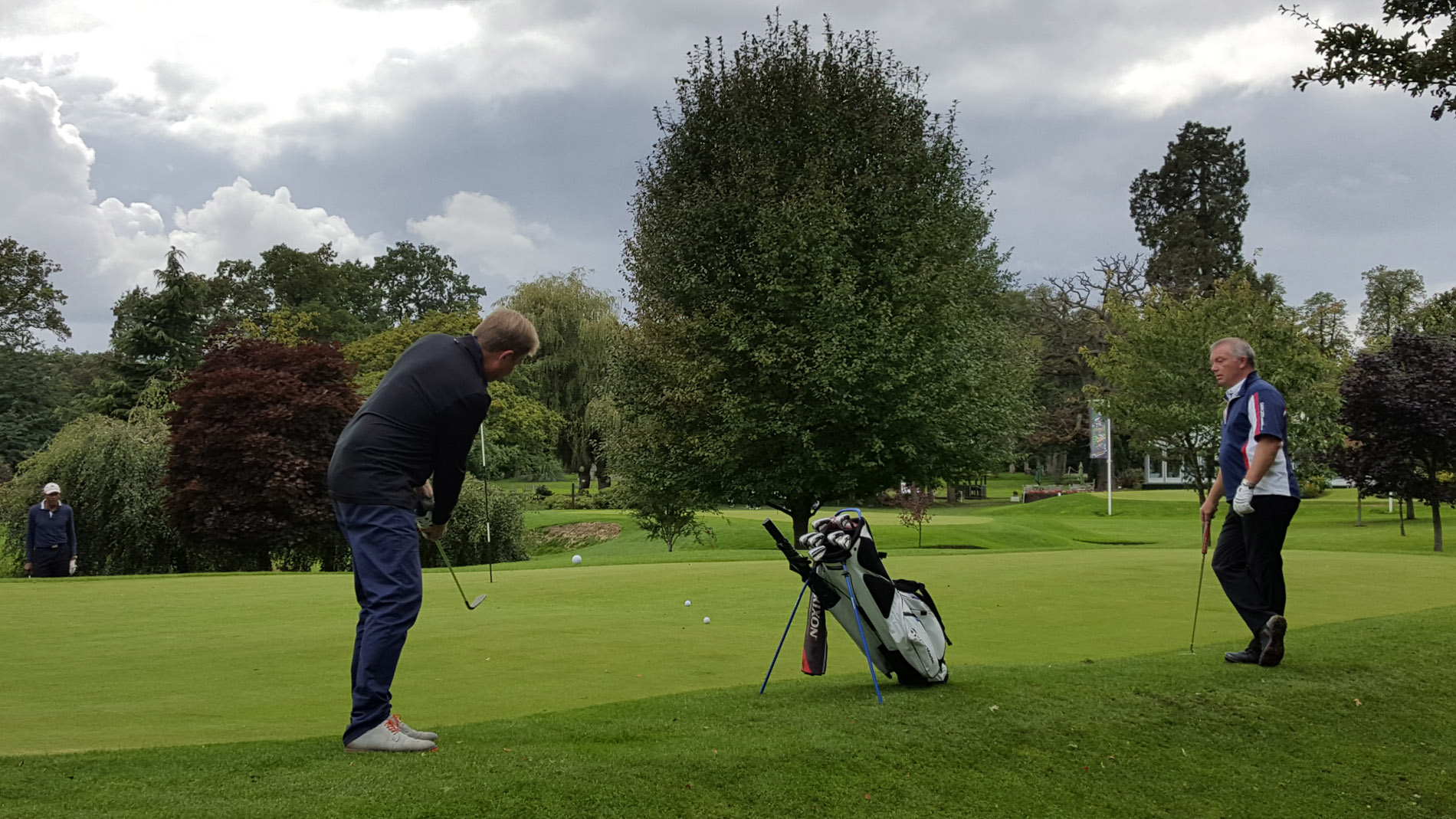 Following bacon rolls and coffees in the clubhouse the first two rounds teed off back to back before we all met up again for lunch. Tales of Cromwell woe rang the air as usual over sandwiches and fries, but some of the newbies had actually done quite well this year, and a few more familiar Cromwell veterans had found themselves relegated to the Plate.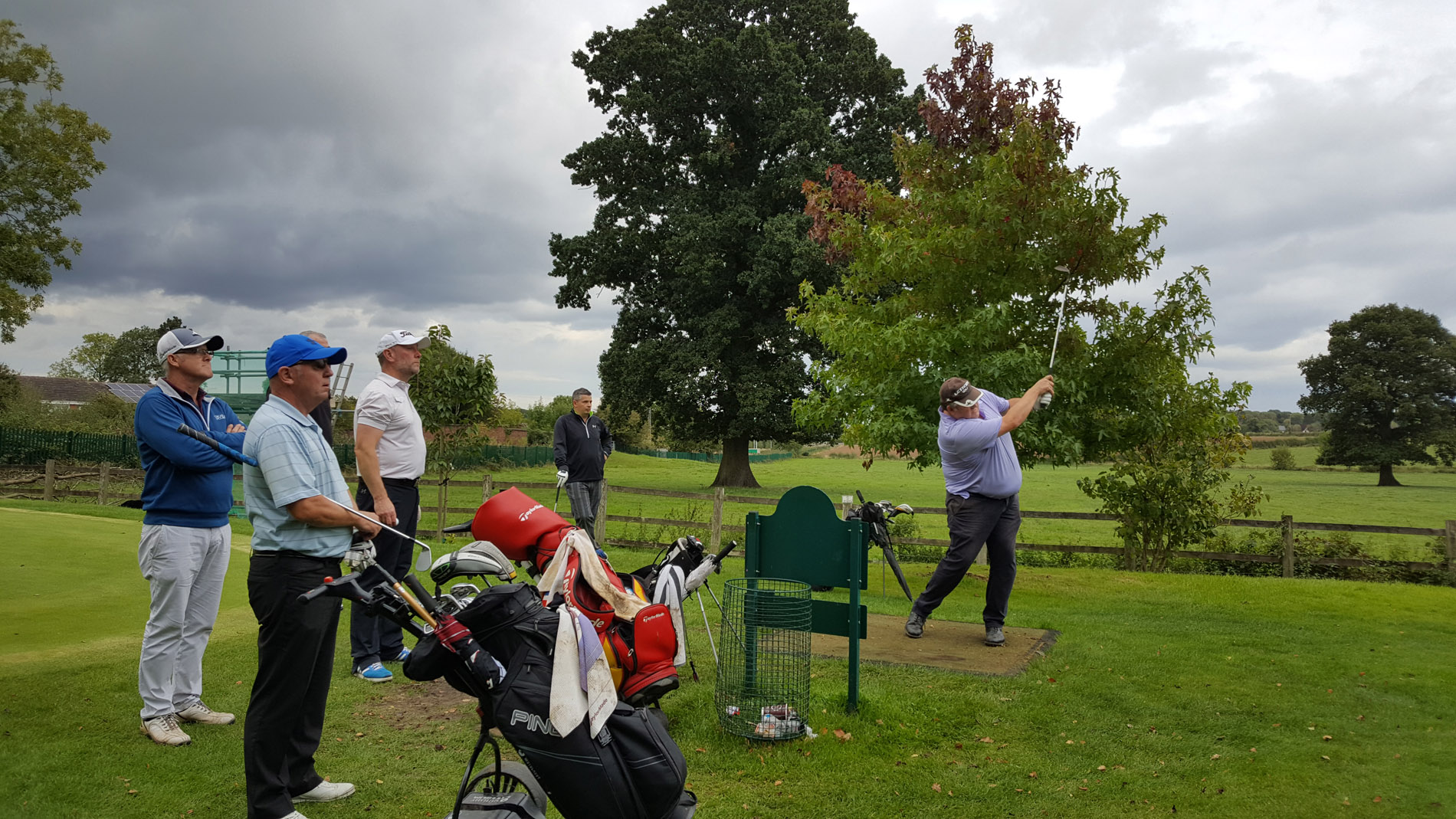 Two semi finals in each event teed off at 2pm and these all very closely matched affairs, both semis in the main event went to a final hole, with Albert and Andrew from Abbey Hotel eventually going through to meet Alan from Northants and MG ambassador Chris from Coventry in the main final. Chris actually came off the subs bench to replace Alan's original partner who had to dash off to Wembley for a tea time kick off!  Watch Spurs draw 0-0 with Swansea or play in the MGMM final? You decide that one!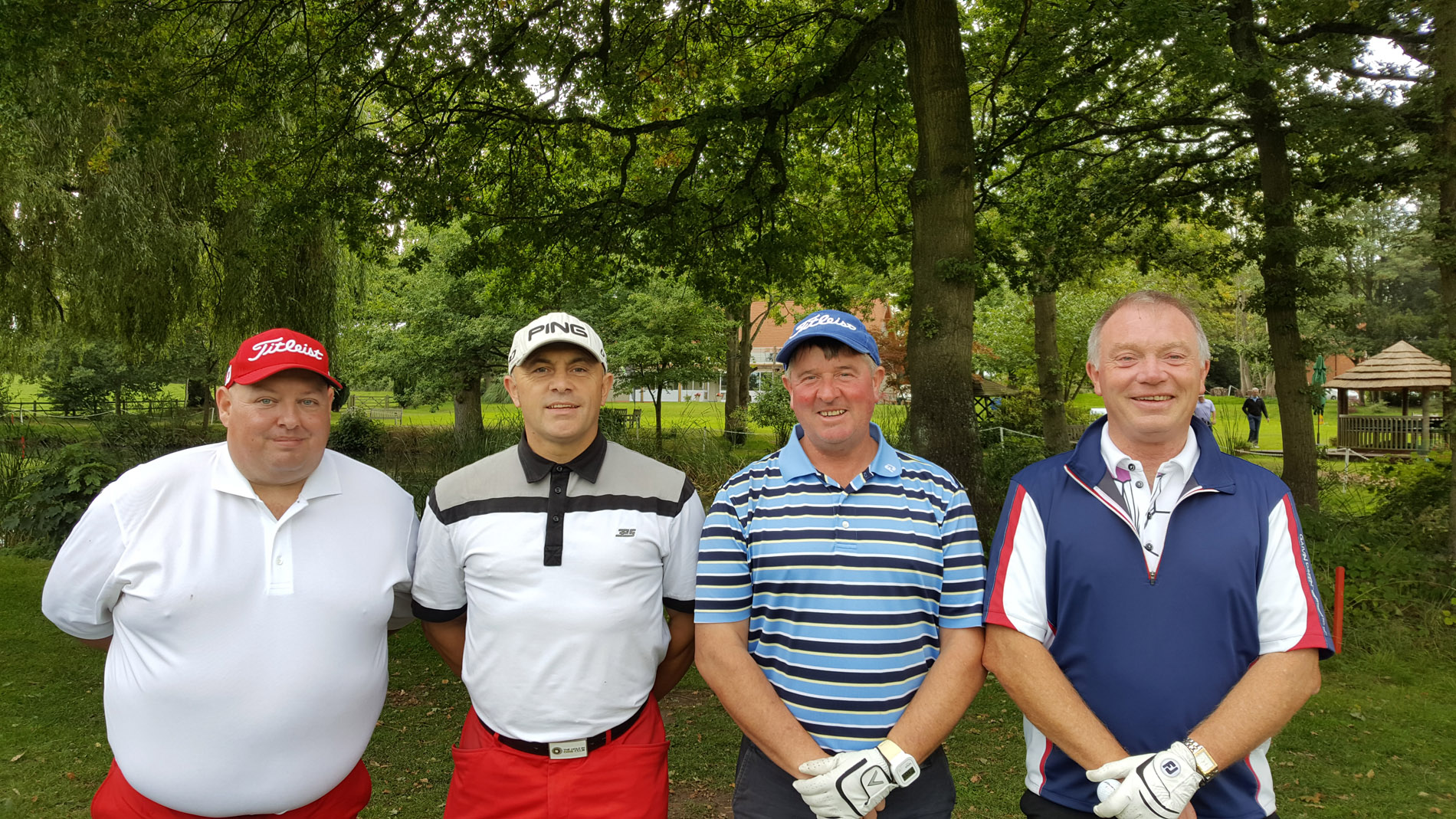 The plate final teed off at the same time as the main one and was actually closer fought. It was also a battle of MG Ambassadors too as Walsall based Paul and his partner Alan took on our Andy and partner Tony from Westwood GC – former winners of the plate comp. Looked like repeat was on the cards too, as the Leek pair took a two hole lead into the final four holes. But back came Walsall with a vengeance as the rain that had stayed off all day began to fall. Some great play took it all the way to their final hole where a great drive from Alan proved to be enough to triumph.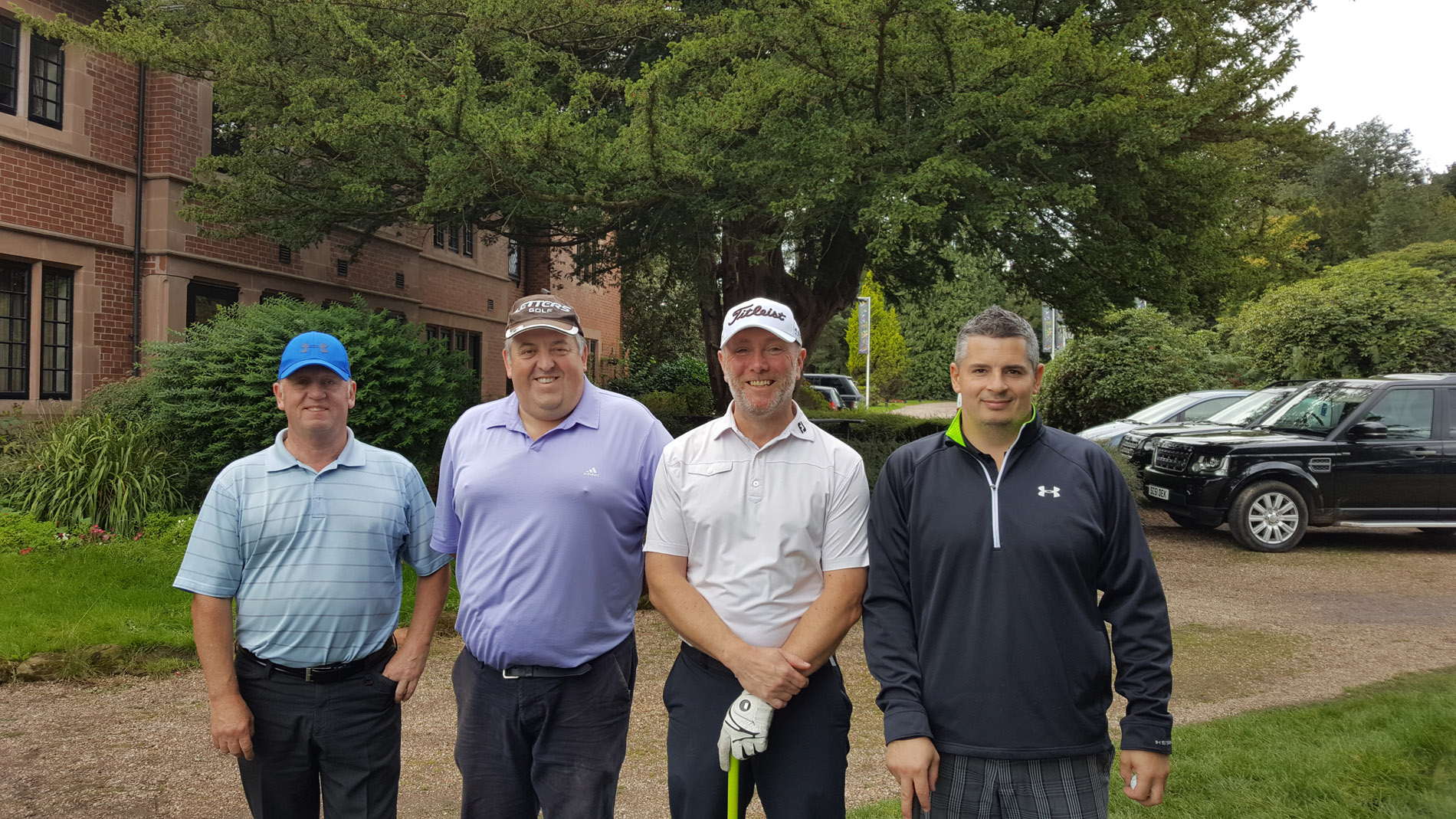 The main final had ended much sooner and was something of a one sided affair as the newly formed Alan and Chris team were blown away by our Abbey Hotel duo. But it wasn't bad golf that lost it; it was consistent play that won it instead, Albert and Andrew, who first played the Cromwell with us at our Par 3 Championships in June, played some solid golf all day, dovetailed beautifully and were very worthy winners of the Matchplay Masters IV.
We held the prize presentation at 5.30 and among other gifts, the winners got themselves a new Yonex wedge each – on watching them play earlier, I wasn't totally sure they needed them!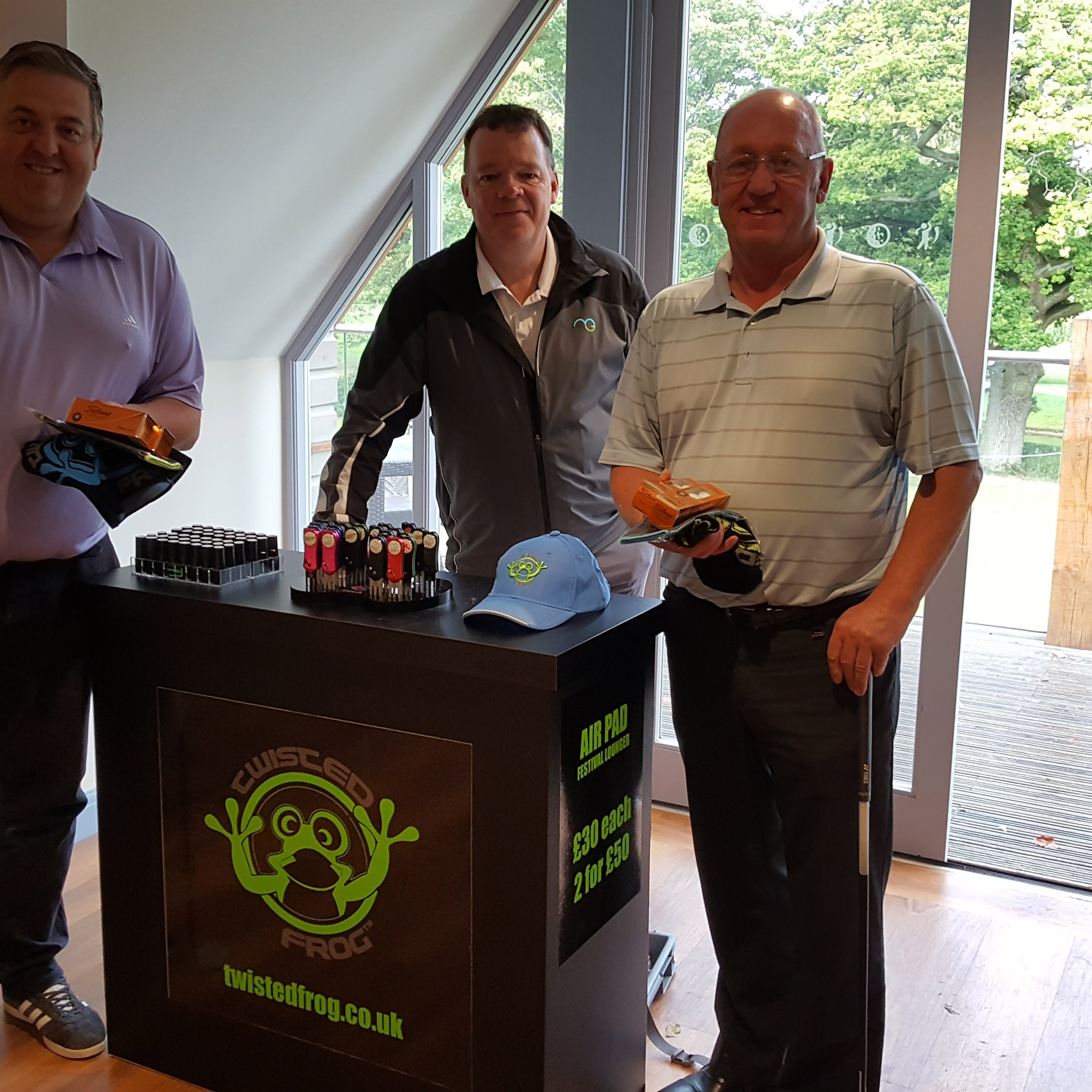 Another great Matchplay though for us – it's an event that never disappoints and will be the first one in the diary again for 2018. Thanks again to Graeme at Hole-In-One Club and Ewan from Twisted Frog, both great company and we hope it's the first of many events we can welcome them too.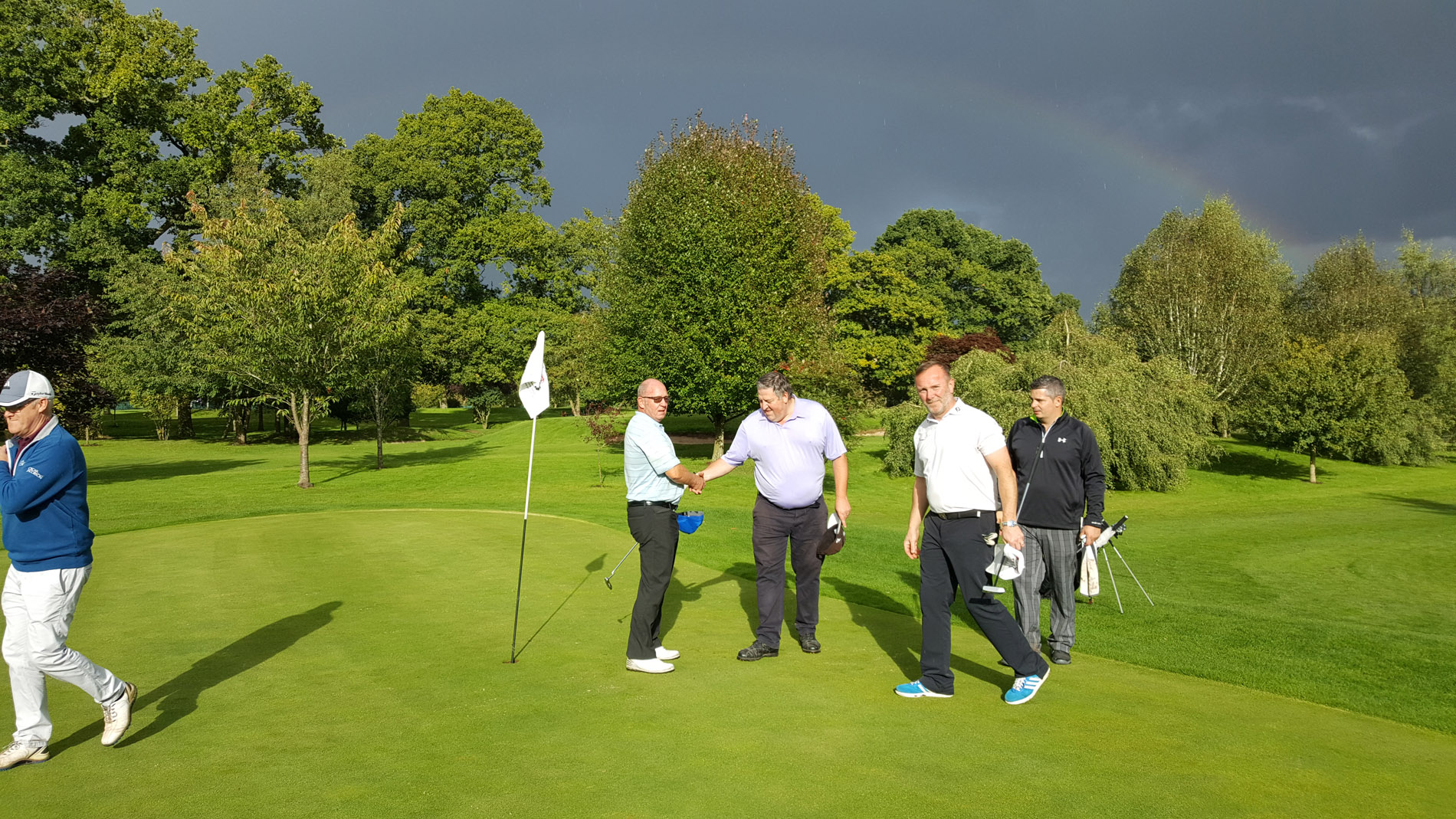 Final thanks to the Nailcote team yet again – owner Rick usually spends all day with us at the matchplay, snapping away with his camera. He wasn't able to this time but did pop in before play and also expressed a little concern about the standard of The Cromwell after poor weather of late. No-one who played agreed with him in the slightest, it played great Rick, many thanks and also to David and the staff for the great food and drink.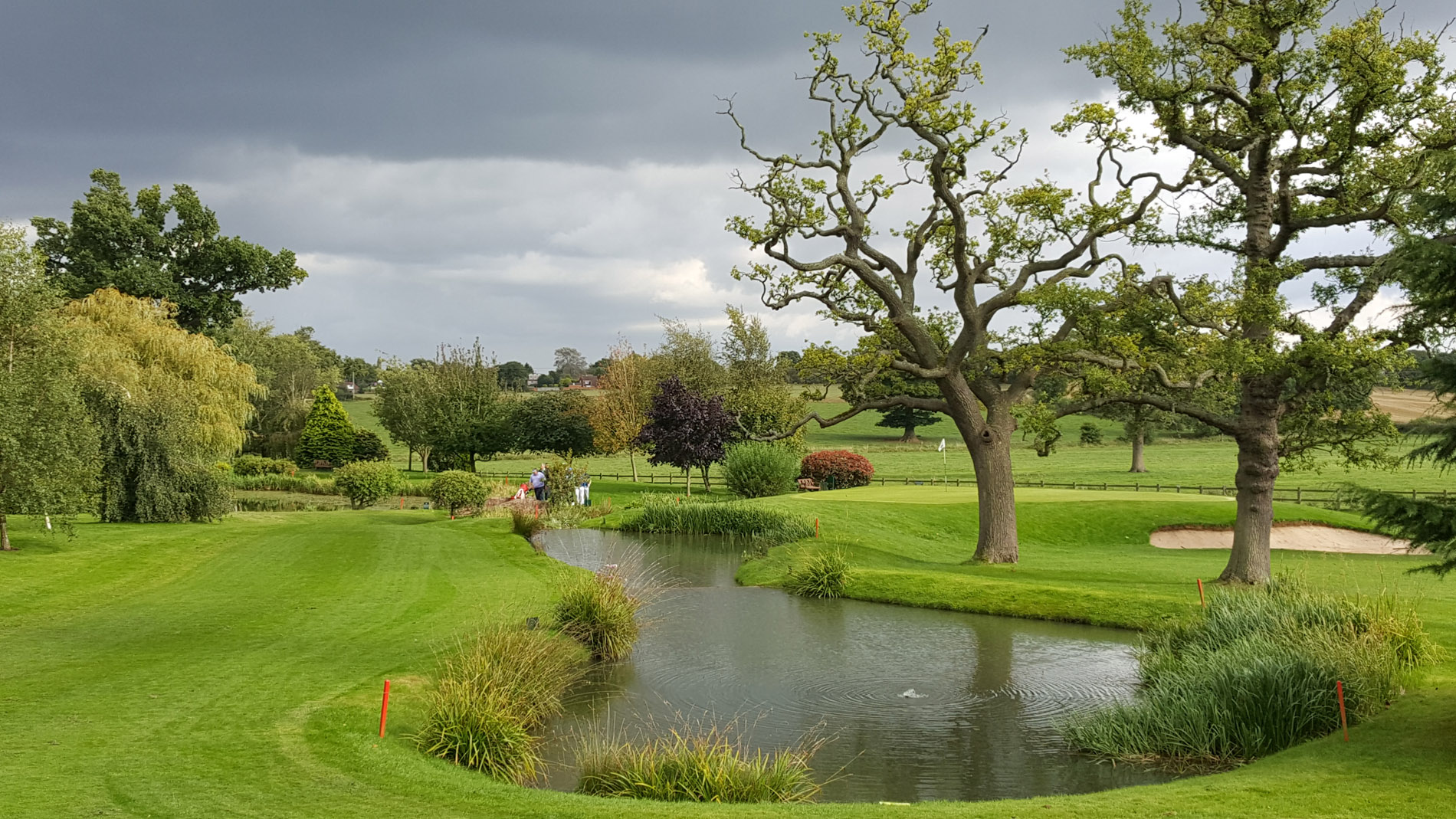 MGMM V will take place in spring 2018 – date TBC.
.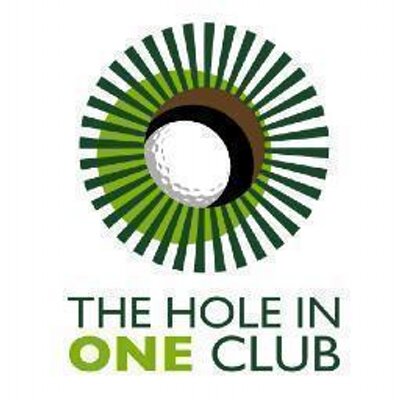 .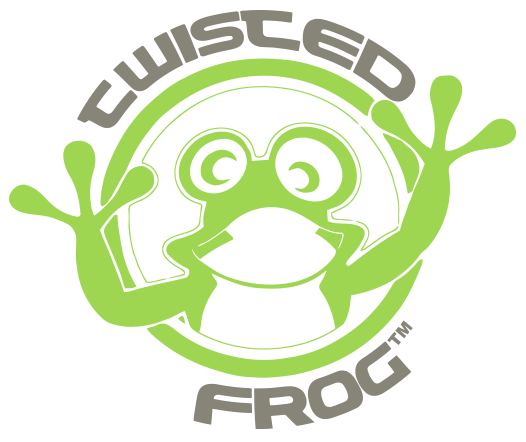 https://midlandsgolfer.co.uk/wp-content/uploads/2017/09/20170916_115347.jpg
1069
1900
Midlands Golfer
https://midlandsgolfer.co.uk/wp-content/uploads/2014/09/midgolfer-new.jpg
Midlands Golfer
2017-09-18 21:23:42
2017-09-18 21:23:42
MGMM – Abbey A team's victory romp