Pwllheli Golf Club – 1900 (Tom Morris, James Braid)
Situated on the Southern side of The Llyn Peninsula and complimented with superb views of Snowdonia and the Cardigan Bay coastline, Pwllheli Golf Club boasts a rich design history. Tom Morris and James Braid each designed nine holes around the turn of the 20th century.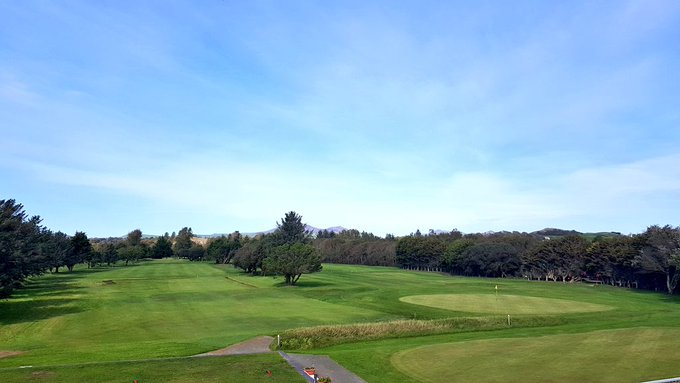 Course
A golf course with a split personality, tree-lined parkland at the start and finish to keep your focus on good accuracy.
In between, you traverse the coastline with a mid-round pivotal stretch of fast running links golf complete with traditional patches of gorse and heather flanking the bumpy and windswept fairways.
The beach side tees from eight to 11 are wonderful spots to launch a drive from.
Sits one stroke above
It's not a particularly long track overall and one without a par five on the card. Yet the regular breezes make some of the longer two shotters feel like one, the elements combined with the natural hazards and well-placed bunkering ensure that Pwllheli's official SSS sits one stroke above its par of 69.
A good indication that nowhere here, whether links or parkland is to be taken lightly, a worthy test to suit all traveling golfers.
Always in fine condition and the greens are slick affairs. The coastline hugging holes prove to be the highlights, gorse and heather abound, and the wind can really blow around during this stretch.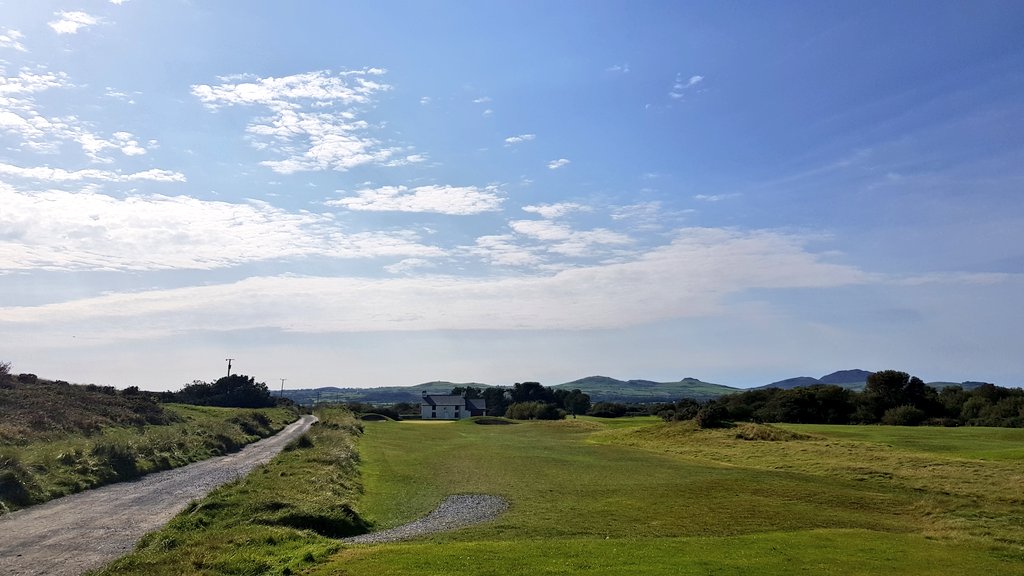 MG PICK -10TH  197 YARDS PAR 3
A testing beach side tee shot to a very well bunkered green with a breeze likely to be around to add extra danger. The two traps at the front are particularly severe and very much narrow the entrance into the putting surface.
The quaint old cottage at the rear and the hills in the distance as a further backdrop make this a very picturesque hole.
Our Top 10 of Wales will see us take on the signature hole at each course in the list, take a look at our attempt on this hole below
19TH HOLE
The clubhouse is actually the closest appointed one to the sea in the UK. You get a lovely view over Cardigan Bay from the upstairs balcony, plenty of traditional Welsh food and drink options in the roomy lounge and the downstairs bar too.
MG View
Golf on the Llyn Peninsula never lets anybody down and Pwllheli is a delightful example. A super contrast of two very different types of challenges tests everything about our games and the lack of length is barely noticeable.
A very unassuming club and we always get a friendly welcome here and love tasting that sea air as close as it gets by the clubhouse balcony.