Perfect Pitching

David Fulcher – Quick tips
The short game is a very unstated area of the game, and one which we are all guilty of not practicing enough. Improving your short game can have a greater impact on lowering scores and improving your handicap without even changing your long game technique.
Question:
Do you know how many times you have had 100 yards or less into a green and taken 3 or less shots to complete the hole?
If the answer is no, over the next few rounds monitor how many times you score 3 or less from 100 yards, or vitally how many times you don't! The aim is to ensure you don't score 4 from 100 yards or less. 3 or better is the goal!
Here are a few ways to help lower your scores and pitch the ball closer to the hole.
---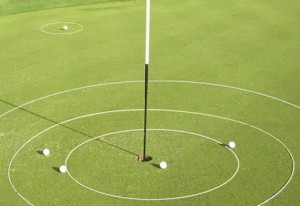 The Landing Zone:
The landing zone is a very important element of pitching. Try to ensure you land the ball early onto the green and use the club selected to control how much the ball rolls. Too often too much loft is used, a sand wedge or lob wedge and most of the time you have to use a long swing to get the ball high and the distance required. This can cause problems with strike.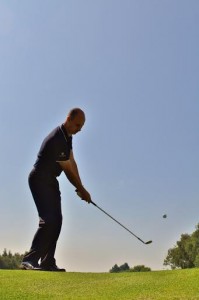 Club Selection:
Select a club which allows you to land the ball in the circle on the front of the green and use the club selection to let the ball roll out. This fulch1maybe a low lofted club such as a 7 or 8 iron. Practice with a variety of clubs and find out which club suits you best.
Come and sharpen your Short Game with David and the professional staff at Edgbaston Golf Club this summer to help lower your scores!
David is the Director of Golf and Head Pro at Edgbaston GC and an advanced PGA Professional. He has worked alongside some of the leading experts in the fields of physiotherapy, biomechanics and performance coaching.
David and the professional team can be contacted on 0121 4541736 or e-mail david@davidfulchergolf.co.uk
https://midlandsgolfer.co.uk/wp-content/uploads/2015/07/DF-MG-Pitching.png
585
1170
Midlands Golfer
https://midlandsgolfer.co.uk/wp-content/uploads/2014/09/midgolfer-new.jpg
Midlands Golfer
2017-01-09 16:08:56
2017-06-13 18:53:05
Perfect Pitching