Tag Archive for:
greens
https://midlandsgolfer.co.uk/wp-content/uploads/2020/06/MGC-in-Bloom.png
656
875
Midlands Golfer
https://midlandsgolfer.co.uk/wp-content/uploads/2014/09/midgolfer-new.jpg
Midlands Golfer
2020-06-10 13:00:20
2020-06-10 20:34:47
Lockdown tales – the valuable greenkeepers of Moseley GC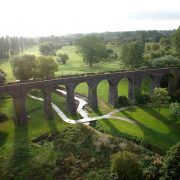 The new Head Greenkeeper at the parkland club just outside the town is making a big impression on the membership and officials and playing a bit part in what has turned out to be a very successful summer for the club. We visited the club last month to grab a chat.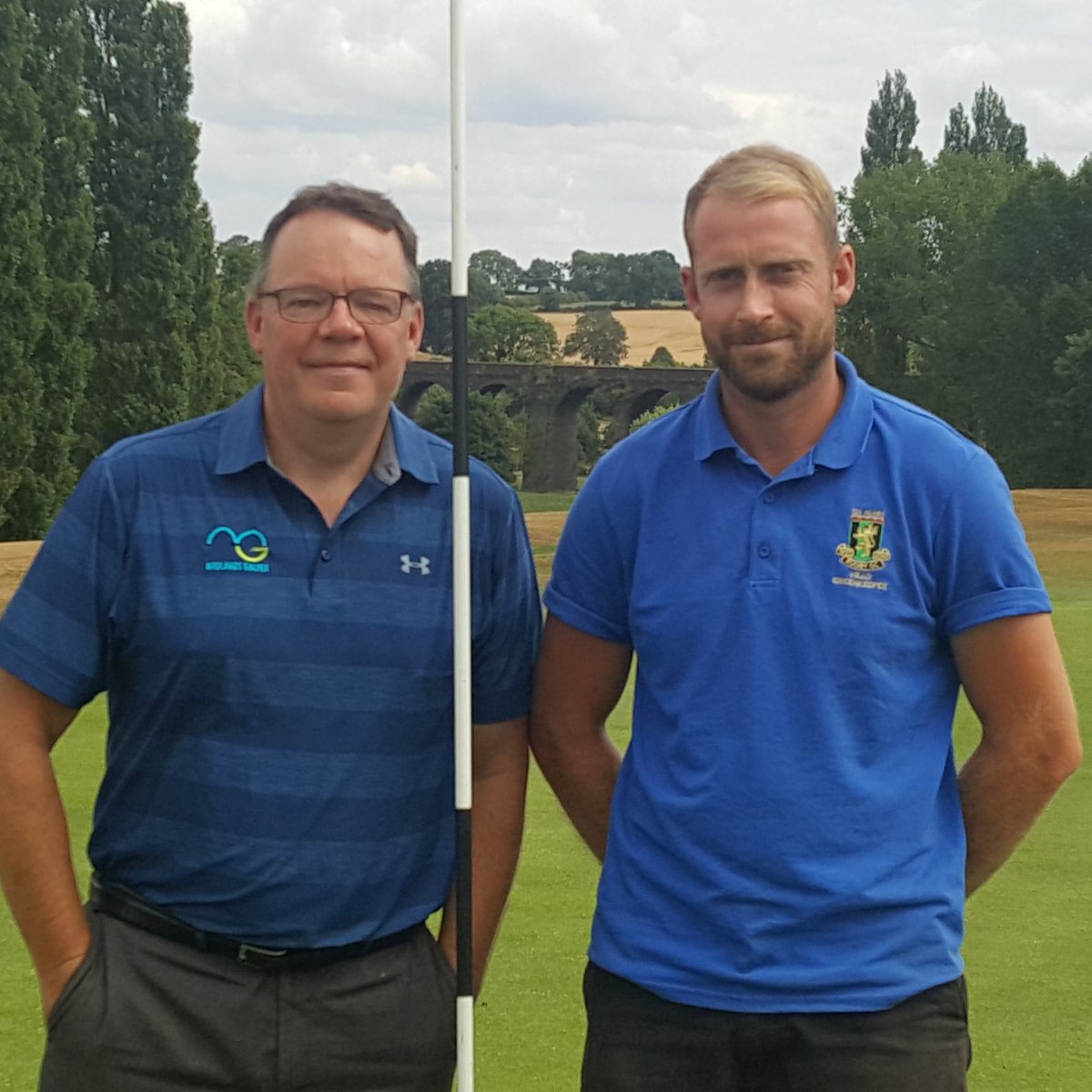 Jonny Peacock is a native to the area and cut his teeth in the trade and passed all of the exams whilst serving as Deputy Head Greenkeeper at Ullesthorpe Court for 12 years. This year he wanted to go up a level and when a role became available at nearby Rugby, he was soon on the telephone.
"I was ready for a step up to the Head Greenkeeper role, was just looking for somewhere local that excited me to be honest. I came up for a walk round two or three times when I applied for the job and saw potential here. I quite like tight little courses anyway being a golfer myself and thought this is something I can really get my teeth into."
"Here I also knew they had the new irrigation in place and other projects in the pipeline, and they were extremely supportive in letting me get on with things and not restricting any improvement plans that we want to do."
Already this year Jonny has run campaigns to trim the Rugby trees down a little for easier sighting and now the team are digging out a few of the ditches in the middle of the back nine, on the lower levels of the course (below) where much of the drainage problems of the past once resided. Now Jonny wants to make that area even better still.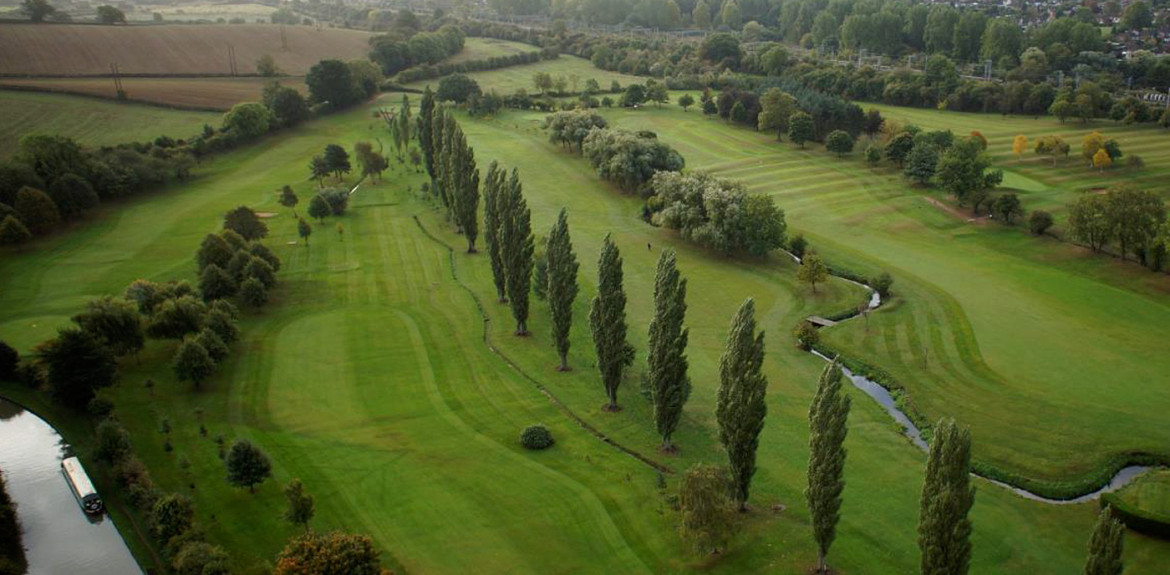 On the greens and fairways he's changed the cut lengths and improved definition too. "It's a course where you can see everything in front of you, it makes sense to make it prettier to look at as a result. We've got 6mm between fairway cut lengths now, so if it's cut regularly it will give it great definition."
"The greens are watered at night but we don't over water them, we're happy to hand water hot spots on the course the next morning as and when we need to. The club purchased a moisture reader for us too which has been a big help. We roll them 2 or 3 times a week and hand cut 4 or 5 times per week, and also give the greens one day off a week too."
The Rugby greens are cut by Jonny at 4mm which is higher than what is normally standard. " These greens are so small that as long as you get them firm enough with a cut and roll, they are plenty quick enough and most people have been very complimentary."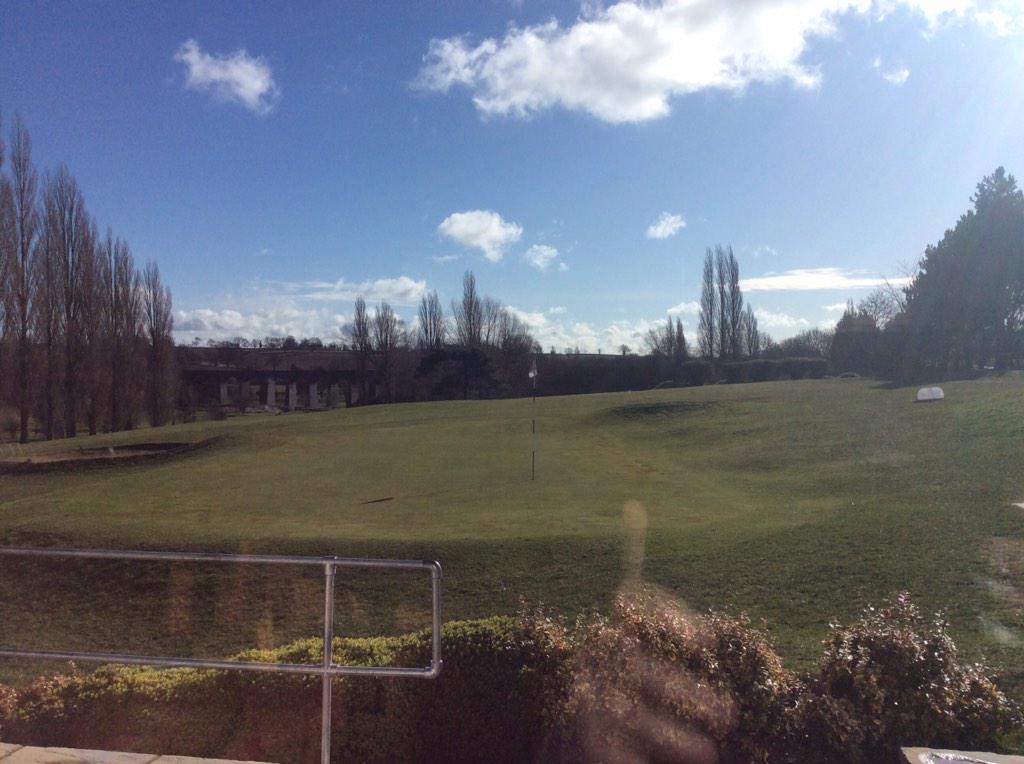 Jonny is a two handicapper and plays nine at Rugby at least once a week, "I'm my own biggest critic so I like to think if I'm happy with it when I play, it must be ok!"
Club development officer Adrian Evans added, "The improvement here started with Chris Breen who was here previous to Jonny and did a great job.  Jonny is improving even further on what Chris did which is so important for the members to see. The course is in great nick, looks superb and we're delighted with the appointment we made in the spring."
Future plans include a long term bunkering improvement plan for the course, working their way through the bunkers, one by one on an ongoing basis. A few tee improvements are in store too and the continued brook and ditch clearing to further improve looks and irrigation.
"I want to get Rugby back to how it began, as a true James Braid course, when we do the bunkers we'll do it traditionally, back to how they were 130 years ago," added Jonny.
Adrian, "This year we've seen a few past societies returning here again as well as some big new groups. Simply because they've heard about how much improved our course is now and their feedback after playing has been so encouraging too. The extra business will help us invest in the golf course even more."
Rugby has also brought in 50 new members so far in 2018.
https://midlandsgolfer.co.uk/wp-content/uploads/2014/09/Rugby-4.jpg
976
1400
Midlands Golfer
https://midlandsgolfer.co.uk/wp-content/uploads/2014/09/midgolfer-new.jpg
Midlands Golfer
2018-08-02 22:12:10
2018-08-02 22:12:10
Jonny taking Rugby GC up a level