BrainTrain4 – Course Management
Following on from our highly successful golf psychology evening last week at Branston G&CC in Staffs, there was one topic that appears to have resonated with several people. So this week, I've decided to dedicate the blog to course management to show how changing your thought process can have a dramatic effect.
.
Why should I consider Course Management?
Do you have a certain hole on your course that constantly gives you grief every time you play? It's a common complaint I hear from many people. When I ask do they have the same result/problem every time they play it. Inevitably the answer is yes.
Too many amateur players fall into the trap of thinking they have to hit the ball as far as possible off the tee. When in reality, they should flip the thought process and start from the pin on the green and work backwards. Alison Nicholas last week shared with us that Annika Sorenstam would do this exercise as she could see how the hole had been designed by the architect. By walking towards the tee you are more able to see where the tee box aims towards. You might be surprised to find that golf architects quite often aim the tee away from the fairway (this might explain why some of your shots don't go in the direction you anticipated).
.
What else can I learn by walking the course from pin to tee?
Start with considering what is your favourite distance to hit into the green. Which club are you most confident hitting and gives you better accuracy? Once you've discovered the distance and club now work your way back from that point. Each time selecting the next distance and club until you've worked your way back to the tee.
Lets show a worked example from when my daughter Emma played last year at St Andrews in the University Girls invitation. This is played over 3 days on 3 courses at St Andrews. My daughter played off 12 when she entered and played with two local girls from Scotland with handicaps of 5 and 6.
The hole shown below is the 14th on the Eden Course played on day 2 of the competition.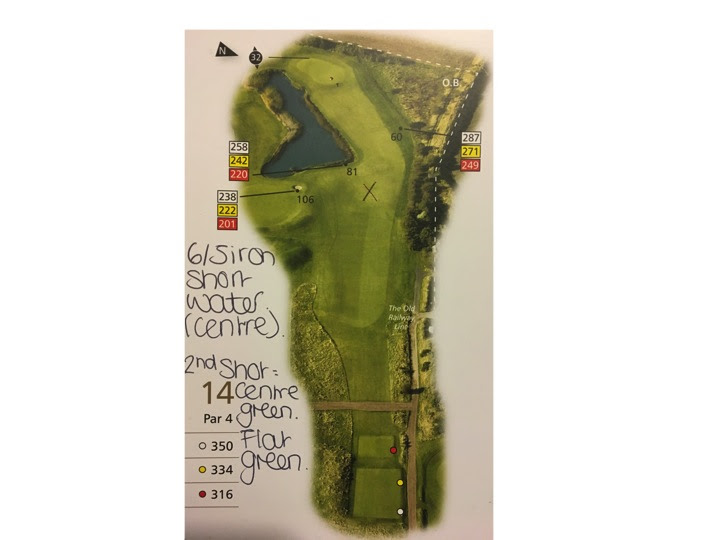 .
My daughter chose a safe option electing to take a 6 iron off the tee which landed centre of the fairway and short of the water hazard. This gave her a clear shot into the green with a 7 iron, which she pitched next to the pin, resulting in a birdie. The other two girls took drivers, one faded off to the right of the fairway and the other landed close to the water hazard on the left. They came off with a par and a boggy. My daughter had assessed the situation and felt more confident hitting an iron from the tee which played to her strength.
Using this tactic over the 3 days she was in contention, using her course management she avoided the pot bunkers and hazards. The only time she entered a bunker was on the penultimate hole, and the reason being she didn't stick to her strategy. Lessons were learnt that week about using course management and the results were evident to see with a huge handicap cut to 8!
.
What should I also consider?
You need to take into account your personality. Some people play safe whilst others are risk takers. If you are a risk taker thats ok, but be aware of your limitations. Don't take on shots that you haven't practiced or not confident to execute.
.
Tip No.1
Know your club yardages. This removes doubt from your mind when making your club selection. Its easy to do, you can hit a number of balls with a club, measure with a device such as a Bushnell and take the average. Alternatively book a Trackman lesson.
.
Tip No.2
Record your rounds by making notes on clubs selected, where you landed and score taken. Recording your data will give you an insight into patterns occurring on the course and highlight where you need to focus your attention on course management.
.
Tip No.3
Create a map on each of your greens at your club. Note where the breaks and borrows are. Refer to your map before putting to confirm what you've seen visually when assessing your putt. The knowledge you learn playing your course over time is immense and having a map of the green to refer to will bring confidence to your putting.
I highly recommend the Mario Beky books, they are a handy size that fits snuggly into your back pocket. You can map both your fairway shots and greens and document your club yardages on the back of the book. A great reference guide. It's like having a caddy in your pocket!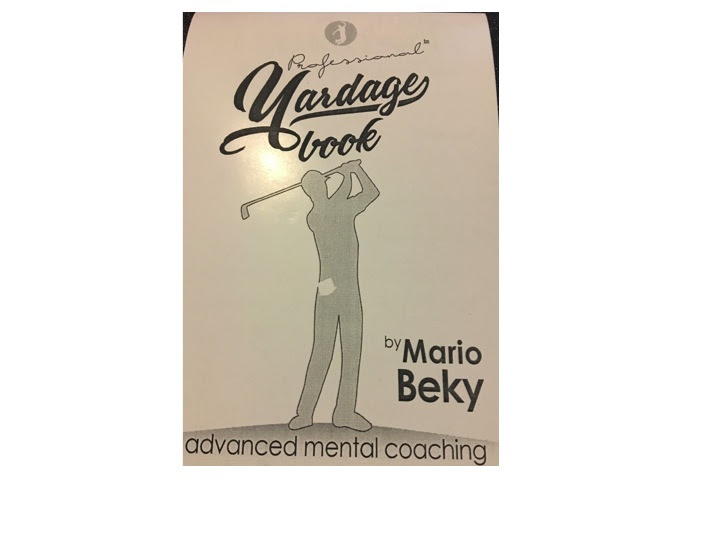 Hope you enjoyed this article, please do drop us an email and let us know what you think, we would love to hear from you. Visit our website
http://www.braintrain4.com/putt-to-perfection and check out some other exercises. Carol Alford.
https://midlandsgolfer.co.uk/wp-content/uploads/2017/02/saw.jpg
1348
1798
Midlands Golfer
https://midlandsgolfer.co.uk/wp-content/uploads/2014/09/midgolfer-new.jpg
Midlands Golfer
2017-02-24 21:11:52
2017-06-13 18:52:00
BrainTrain4 – Course Management