Since issue 1 back in 2012, MG have always listed all the holes-in-ones we get to hear about from the Midlands golfers in our Pinboard section. Many great tales too we've been told including this incredible achievement by three Willesley Park golfers who all shot aces on the same DAY in August 2020.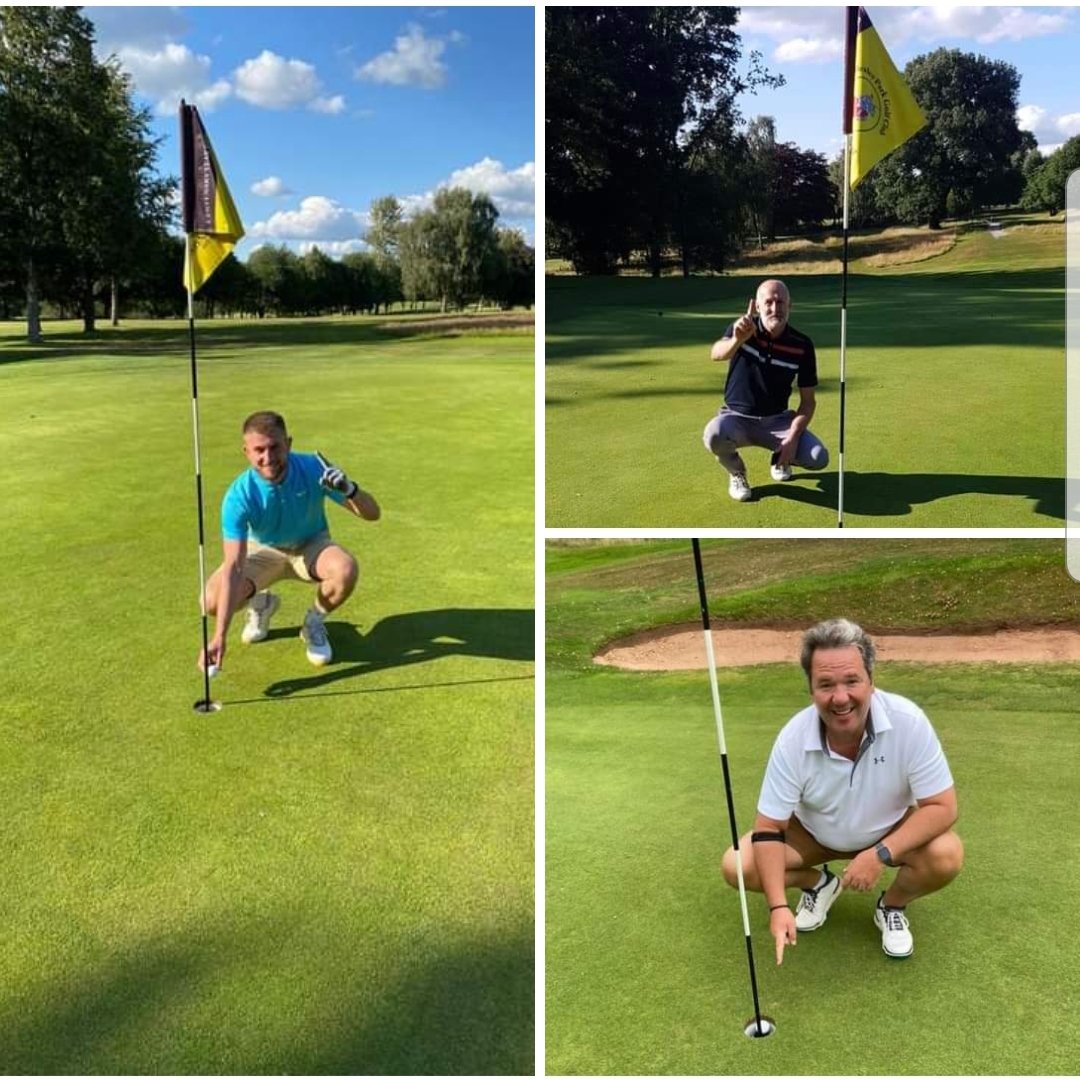 If you get a hole-in-one, take a photo, and send it to us. Dropping us a line on social media twitter.com/MidlandsGolfer is the best way but you can also email Phil on editor@midlandsgolfer.co.uk if you wish.
It shouldn't have come as such a surprise that our Midlands golfers have gone out in their droves since lockdown ended with the friendly weather in early April helping out too. Naturally there have been holes-in-ones which we expected, but the sheer amount we've heard about clearly shows that you've all surpassed yourselves. Well done Midlands golfers, and if we've missed you out at all, get in touch and we'll get you in a future issue of the magazine and right here too.
April Showers (of Aces) 
BRENDAN'S HISTORIC SOCIETY ACE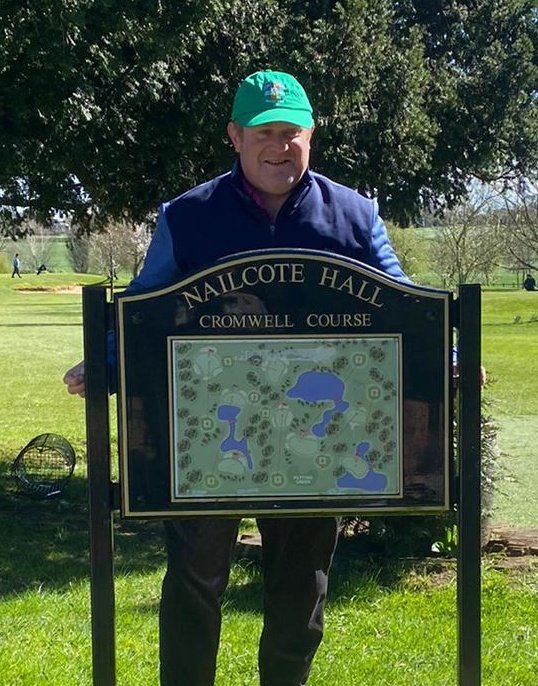 First trip back out for the Erdington STAGS turned into a memorable occasion for one society member in particular when they visited Nailcote Hall on a chilly Easter Monday.
Pictured here in celebration is Brendan Donnelly after firing an historic hole-in-one, the first one ever shot during 21 years of STAGS society days. Even more impressive was where he achieved it.
The seventh on the Cromwell Course 'Moulie's Bridge' if you know it is a notorious challenge, at 146 yards it's the longest on the course and has a small landing area on its sideways facing and upturned saucer of a green. Moulie's Bridge had only seen TWO aces in its history, including at all of British Par Championships held there over the years before Brendan came along.
Nailcote Hall owner Rick Cressman awarded Brendan a special green cap and promised to remember the feat for the next time the STAGS (below, with Brendan taking pride of place) are in town, to ensure the bar will be open at the very least!

SCRAPTOFT DUO SET THE TONE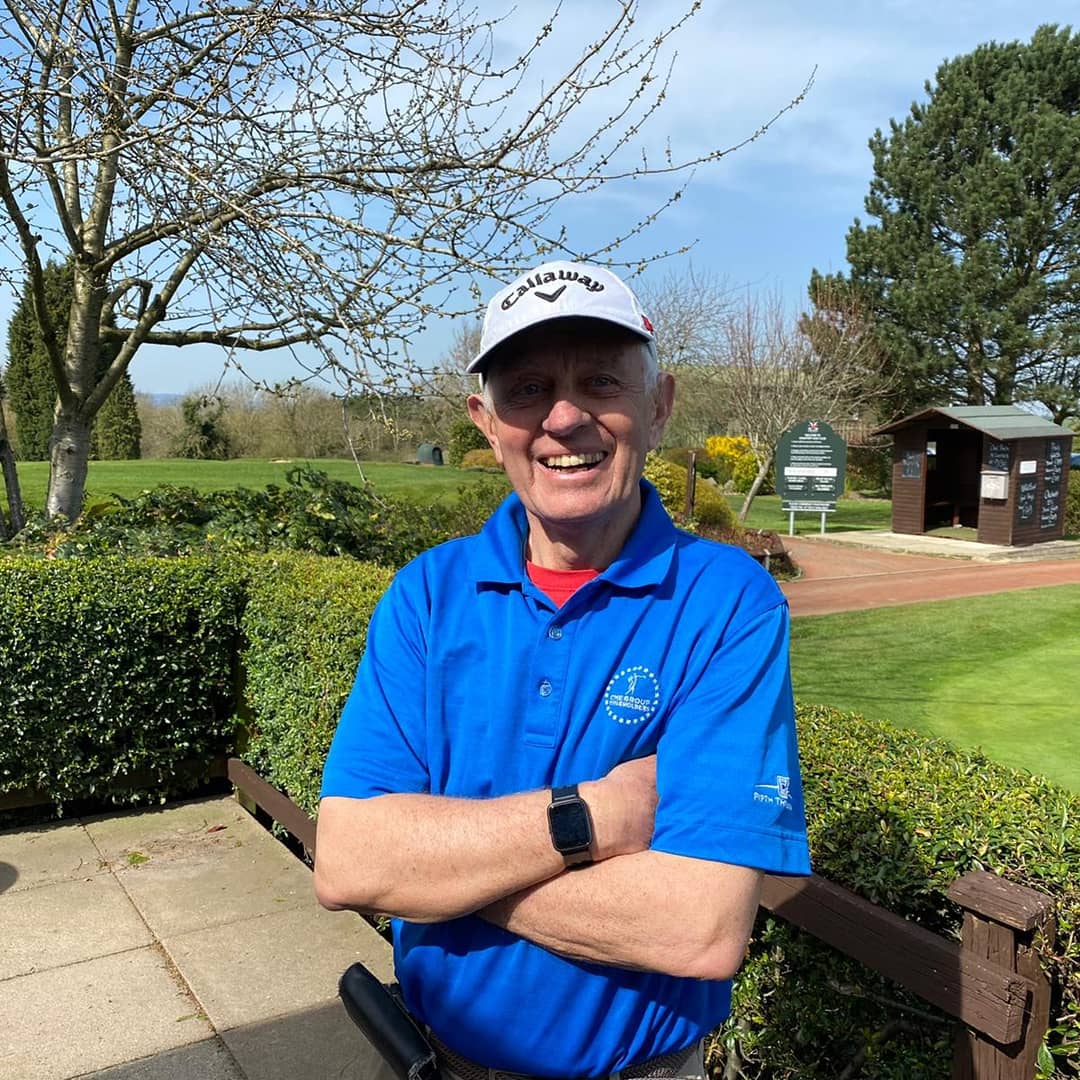 Golf returned on Monday March 29th and it wasn't long before the Leicestershire fairways at Scraptoft GC were ringing with the sounds of triumph. On Tues 30th they had two aces, firstly one by Bob Kenyon (Top) on the 138 yard 7th with his trusty 7 iron, soon followed in by Doreen Brown (Below) on the 132 yard 2nd hole with a 4 iron.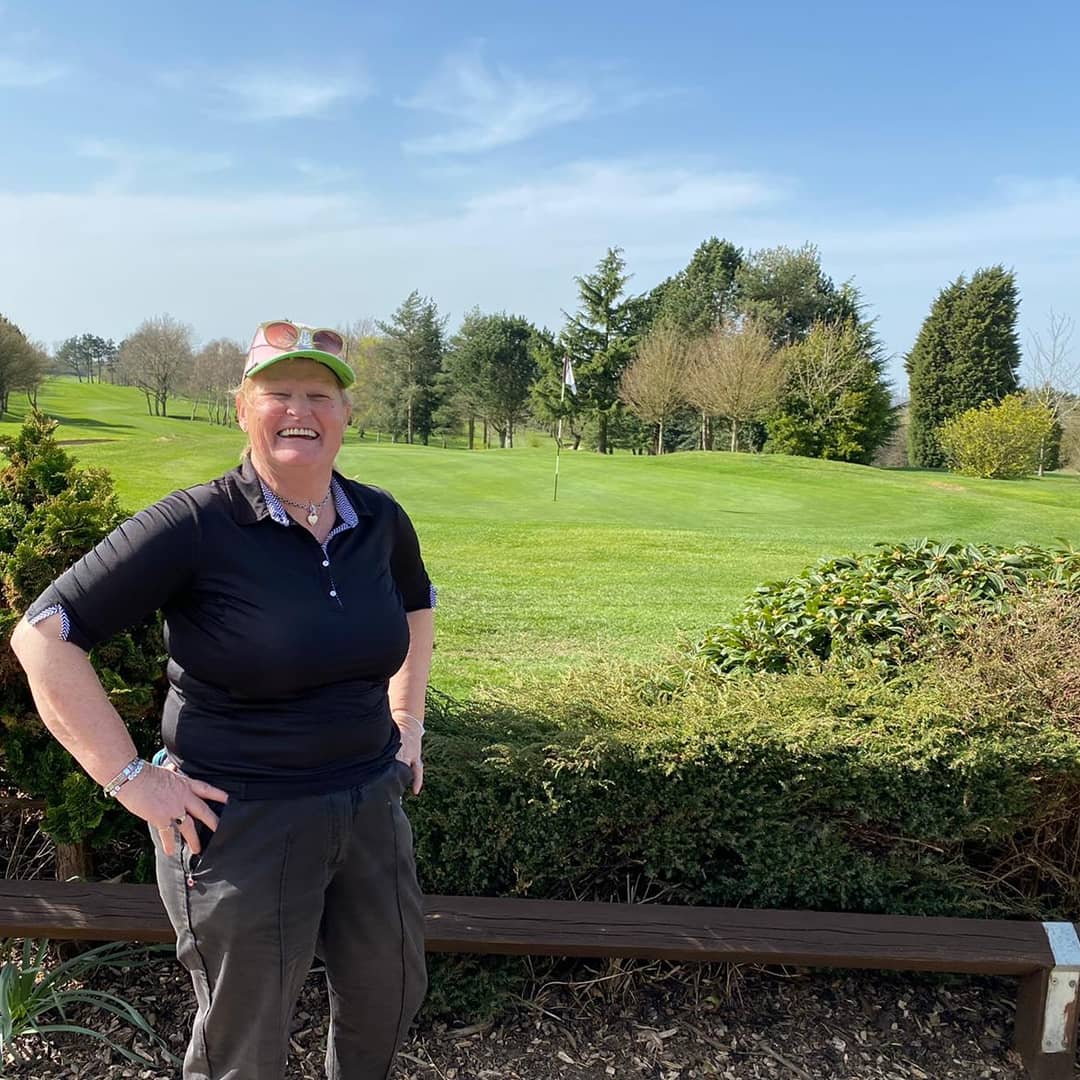 ---
ALBATROSS ALLEY
Good to see a golfer going just one better this month. April's albatross honour goes to Leamington & County GC player Ben Pottage, pictured here picking his ball out of the hole at the 452 yard par five 9th following a well struck 7 iron from 175 yards away.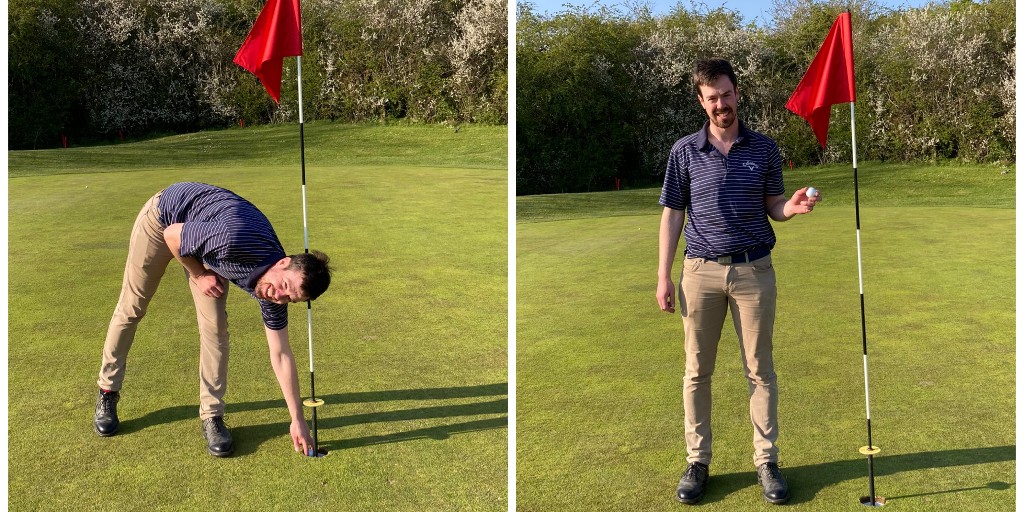 DOREEN'S LONG WAIT IS OVER
Warley Woods Golf Club member, Doreen Hutchings (61), celebrated her first ever hole-in-one, on the 2nd hole on Saturday, 10th April. Ladies' section Vice Captain, Doreen, used her 7 wood to ace the hole whilst playing in the Ladies' 18 hole Monthly Medal; with a 115 yard shot.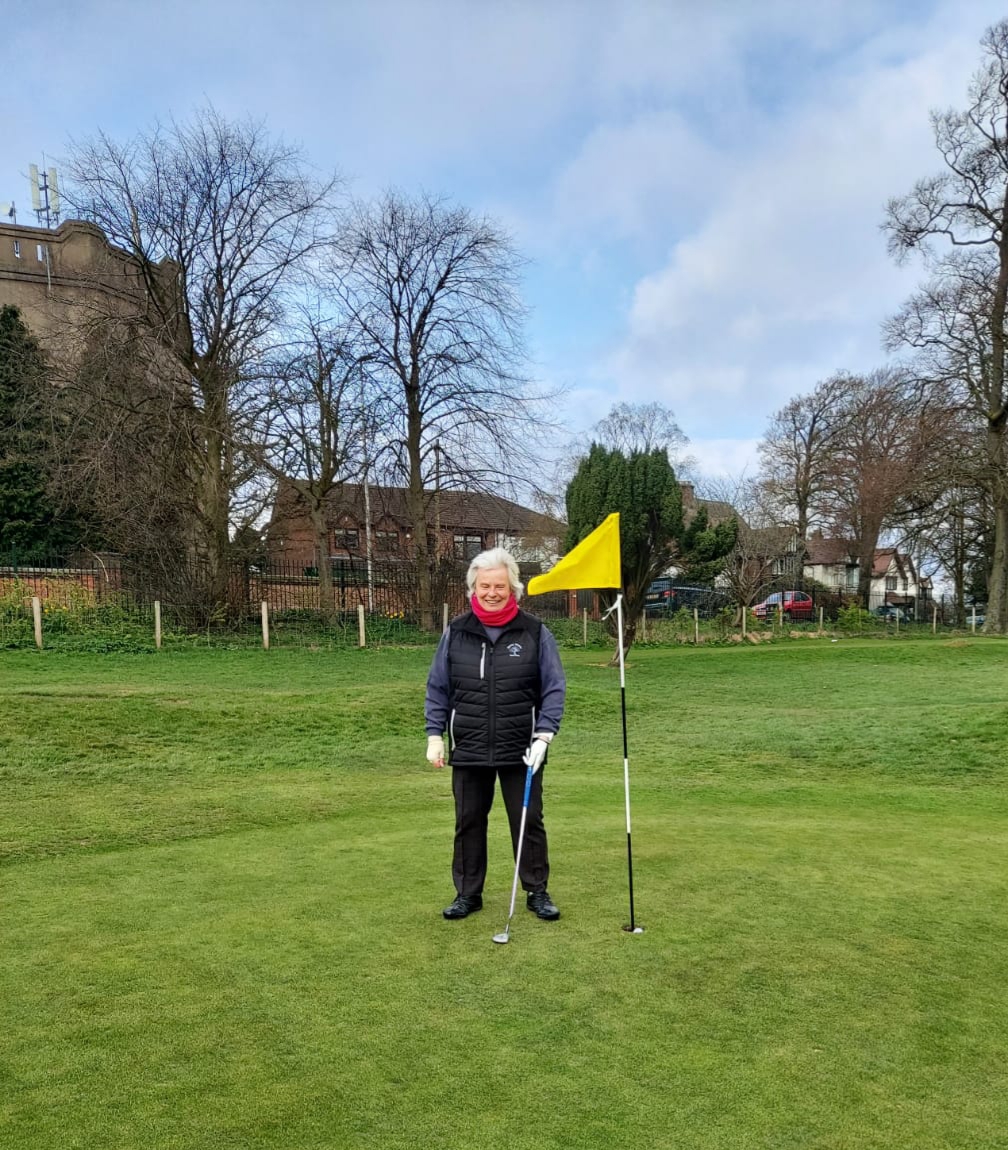 "I've been playing for years and years, and I've never had a hole-in-one!" said Doreen afterwards. The ball headed for the left of the green, I didn't know it had gone in the hole, it was nowhere to be seen, but the guys teeing-off on the 7th were clapping and cheering, and soon my playing partners, Gill and Annie, were congratulating me, too."
"It's my second comp back on the course after the lockdown, and I'm over the moon!  As hospitality is closed at the moment, I treated everyone to a take-away hot drink." 
---
MAL SERVES A CHEF'S SPECIAL
Mal Sannio, the club chef at Moseley GC got a hole in one on the 11th hole on Sunday 4th April. In case anyone at the club had any doubts, Mal had a very reliable witness. His playing partner was Martin Griffin the Club Professional. Congratulations to Mal.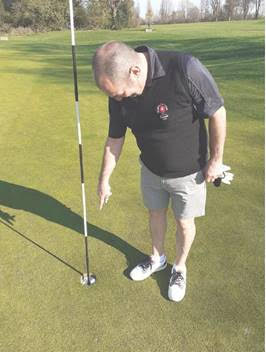 Len Sutton looks like he's enjoyed his coffee and bacon roll under the marquee at Druids Heath GC on anything but an unlucky April 13th at the club. Len had just aced the very difficult and lengthy 203 yard 16th hole.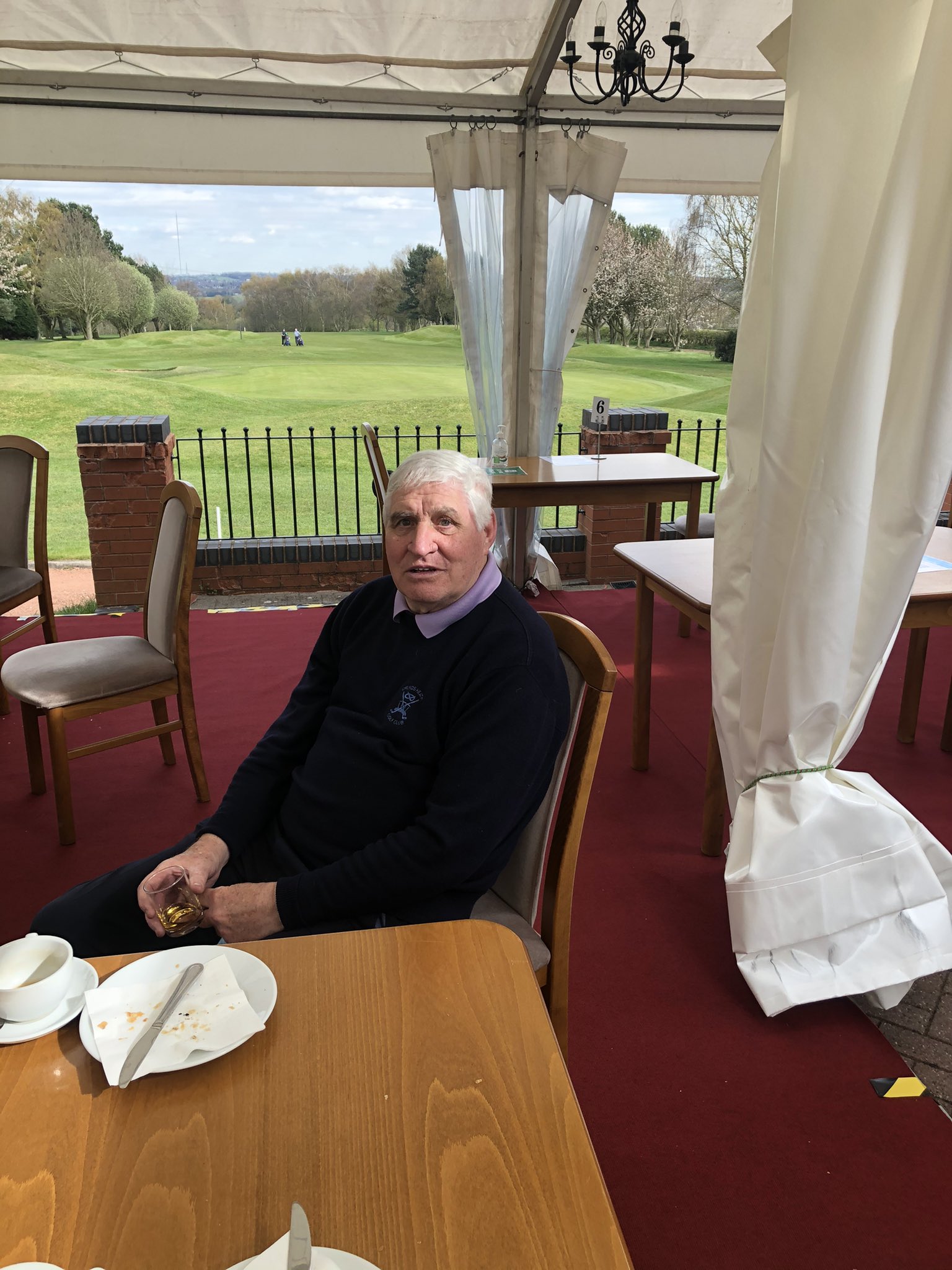 ---
Pictured here is Julia Booth, thrilled to achieve her first hole in one on Tuesday 27 April 2021 in the Ladies Millenium Trophy at Charnwood Forest Golf Club, the oldest golf course in Leicestershire, established in 1891. Julia struck her ace on the 145 yard 14th hole and as you can see, celebrated in style on the patio afterwards.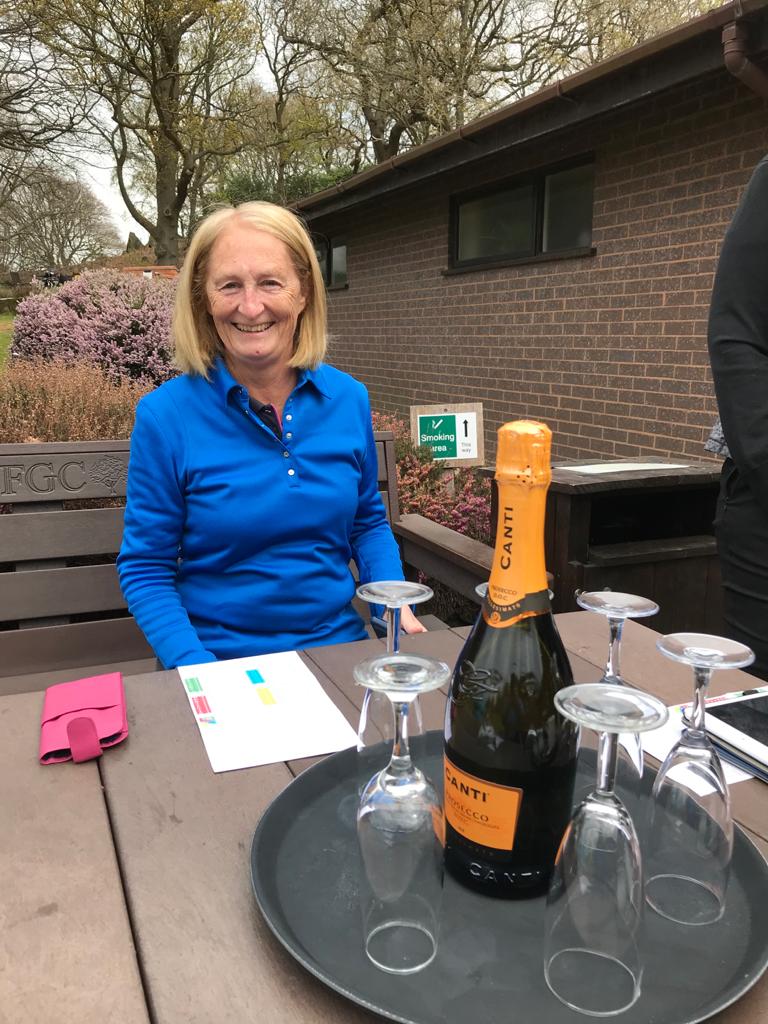 ---
FINALLY FOR NOW…..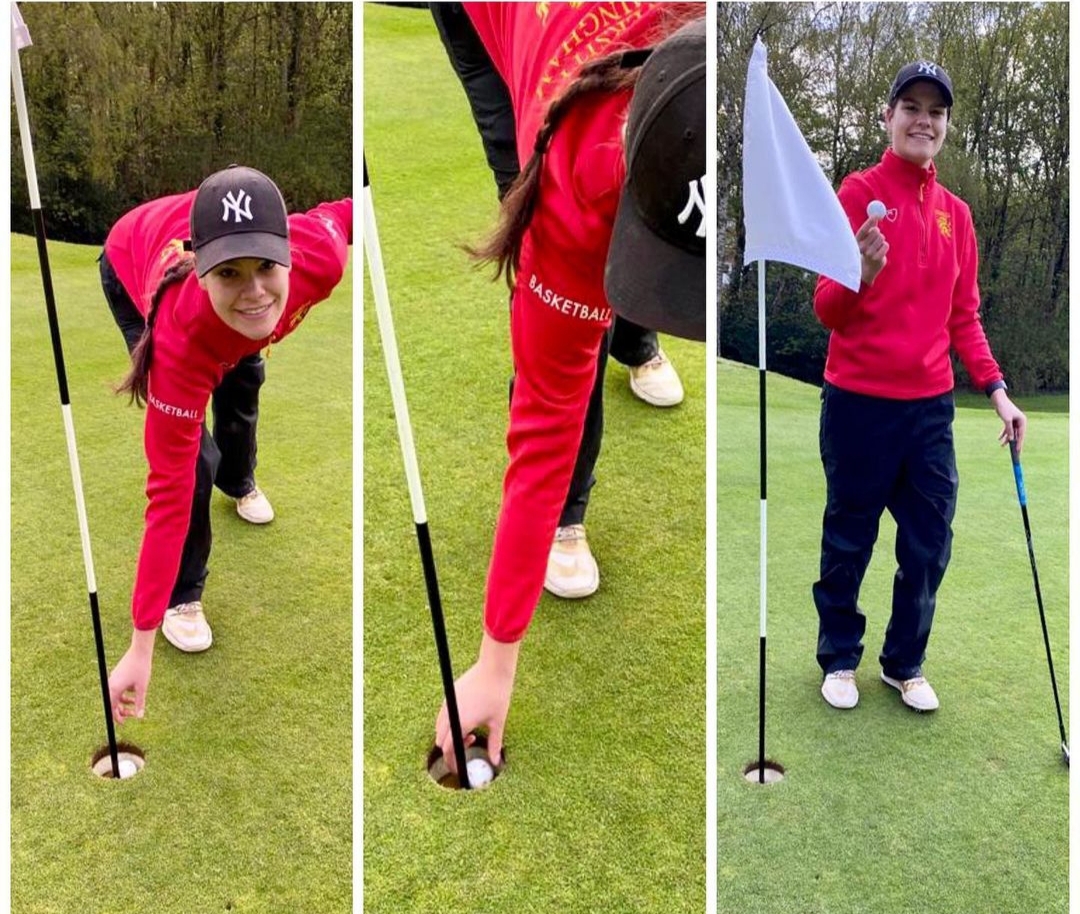 During the final week in April Harborne Golf Club witnessed a hole-in-one on the 14th by new member, Esmee Jones, a student from Amsterdam studying Golf Management here in the UK.
She sports a handicap index of 2.8 and at the time was taking part in some matchplay practice for the new HGC Ladies Scratch Team.  Following Esmee's shot, her first ever hole-in-one, her opponent, Scratch Team Captain, Rahela Gordon replied, "So I'm shooting for a half then!"
Big congrats to Esmee from everyone at HGC!
Get in touch
All of the above, and a few more too are in the draw to win some Bridgestone golf balls. If you manage one this spring/summer – take a photo by the hole side, and let us know about it via the usual channels #itsallabouttheace