Busy Summer Projects
All across England, the golf season is in full flow and the health and safety of players have been at the forefront of every club's operations. In this respect, England Golf's PlaySafe guidelines have been extremely useful covering topics such as avoiding handling the flagstick or sharing equipment.
Each club's hard work to ensure this happens effectively is what has helped many courses to get back to relative normality by reintroducing competition and coaching over the last few weeks.
We would like to thank every club for dedicating so much time and effort to help our sport to come back safely and stronger than ever!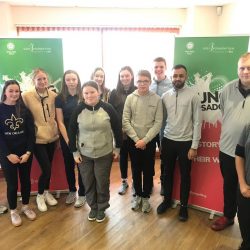 This summer, the Young Ambassadors are running two social media campaigns: Project Road Trip and Pass the Par Challenge.
For Project Road Trip, we have split into five teams each designated to a specific region. Each team has the task of researching what clubs in their region are doing to increase membership and maximise engagement in the game amongst young golfers.
Could your club be missing something that would send your junior membership through the roof? Follow our social media channels (see bottom of this article) to find out what other clubs are doing and to learn from their ideas!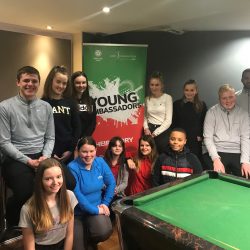 For Pass the Par Challenge, each of the Young Ambassadors plays a hole at their golf club and films it with the aim of getting a par or better. The video is uploaded to our social media channels and our final score will be announced after we have played all 18 holes (one each).
Young ambassador Sam Barker-Sabido sets the ball rolling here with his own par attempt. Watch it by clicking the link
During a season when team golf is rarely being played (or even not at all), doing something similar at your club could be a great way of bringing your juniors together as a team. Promoting it on social media could also attract young people who perhaps want to play an individual sport with a team element to it.
Play Safe, Stay Safe, and follow us on social media!
Twitter: @GolfAmbassadors
Instagram: @getgolfing