Played on – Sat January 11th – By editor Phil (L) and MG ambassador Karl
Opened for play – 1907 (9 holes) – 2002 (made up to 18)
Yardage – 5,382 yards (yellow tees)
For a start, on a cold and blustery January day only one golfer was wise enough to wear a bobble hat!
On the day New Mills proved to be the perfect place to get the blood running again after an elongated Christmas break with no golf played due to the weather. Despite the wet conditions all over the region, this course was pretty dry considering everything and we played on full tees and greens. Our golf was never going to be good but that didn't matter too much.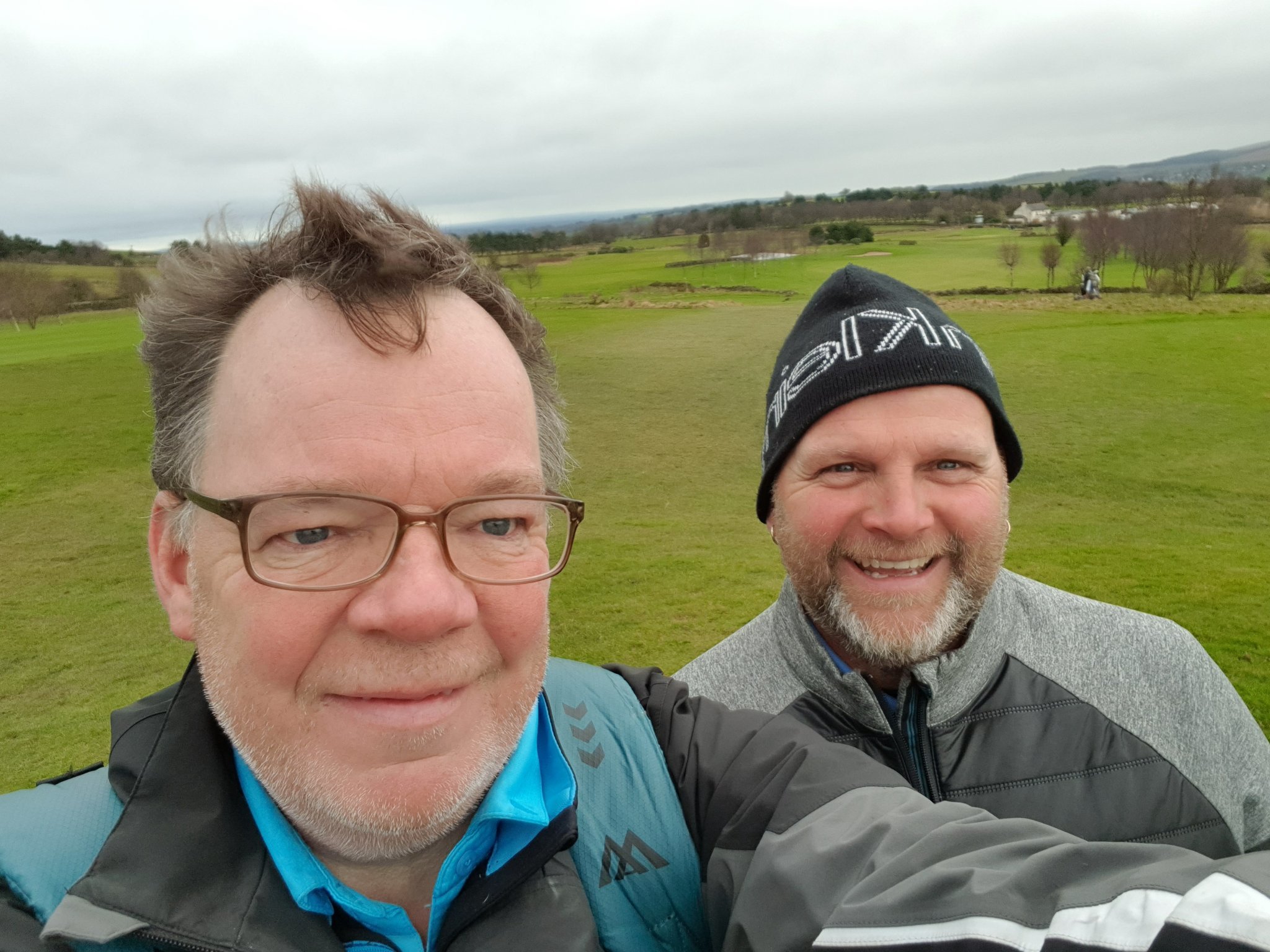 Karl and I live fairly locally and MG are regular visitors to New Mills to drop off magazines so surprising as it was that this was my first ever round here, we knew what to expect when it came to our environment.
Sitting on the border between the edge of the Peak District and the Cheshire plain, the views you get from this elevated location are quite breathtaking. Better on a sunny summer's day of course but from the edge of the back nine and the quite stunning par 3 16th we could still see all the way over to the Manchester City skyline and the Welsh hills beyond.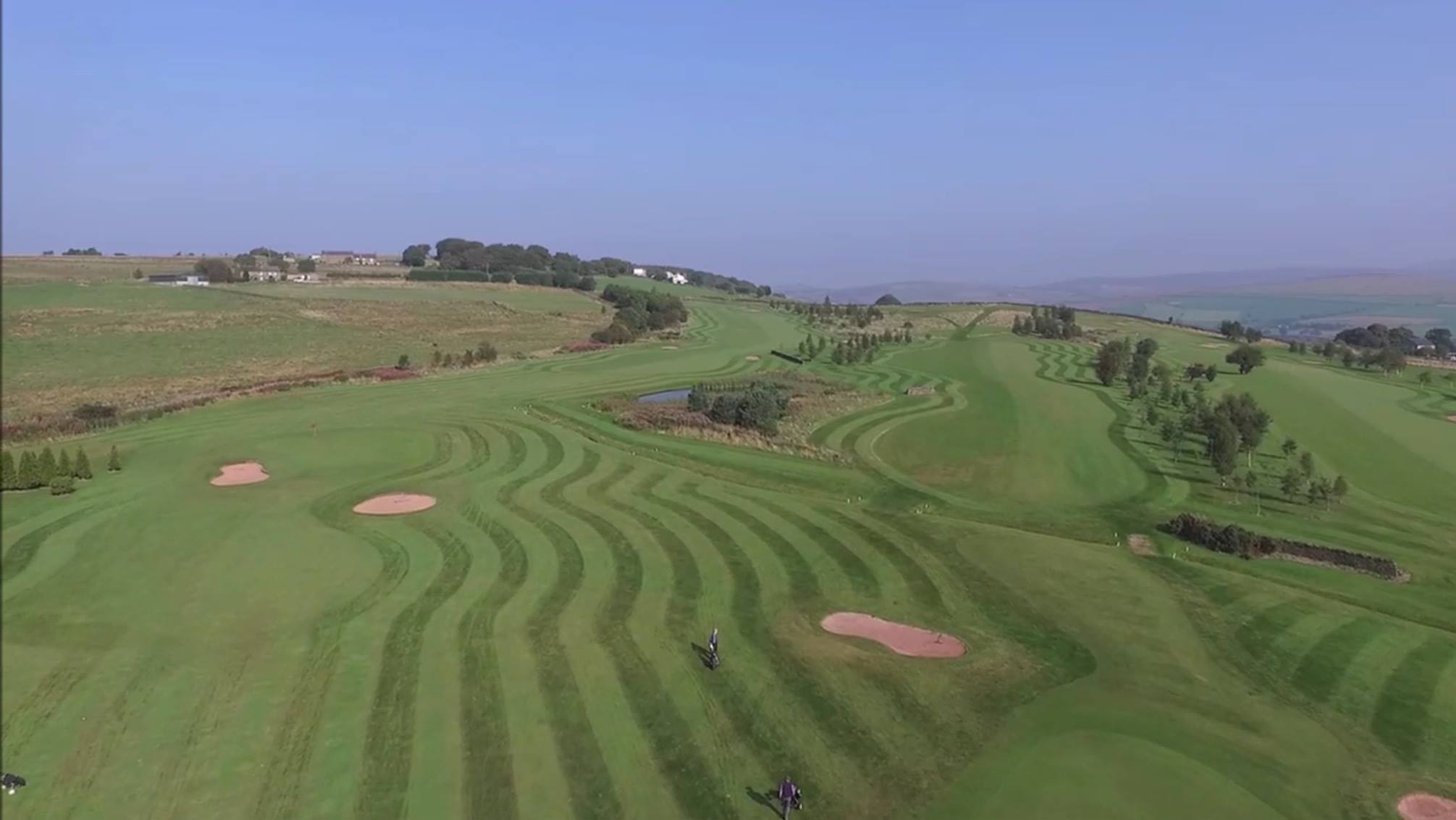 The two nines sit either side of the clubhouse and the opening stretch, only opened in 2002 to create 18 here has lovely views of the peaks, also overlooking over the town below. It's not a long course but the ever present breezes and undulating terrain even all that out, very much a tactical course to plot your way around. Club selection vital, in the winter chill with the wind to contend with, that proved to be our downfall, especially on some of the bumpy par four holes. Rusty golf has no place here!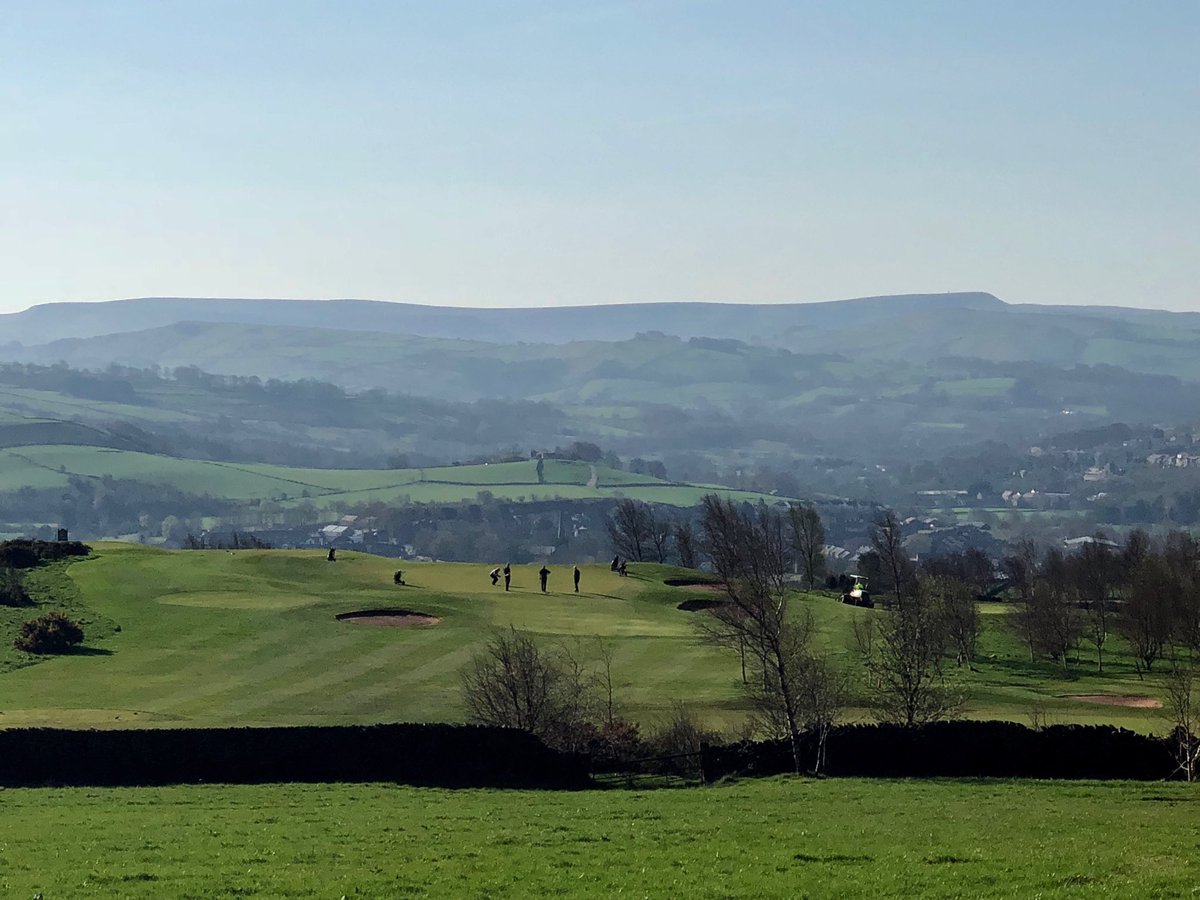 Half a dozen par threes and the tiny 82 yard fourth has to get a mention, a super backdrop but you dare not miss this slender table top green or scorecard embarrassment could well await.
But the aforementioned 16th  (below) takes the signature honours, you will rarely find a more spectacular short hole anywhere, even though the 230 yards makes it look anything but short on the card. But it all plunges downhill so the average hitter can get there with a three wood in normal conditions, just don't veer too far offline; the trouble is very penal on both sides.  Karl and I recorded a satisfying bogey each, but only with our second balls, there's that rusty golf again!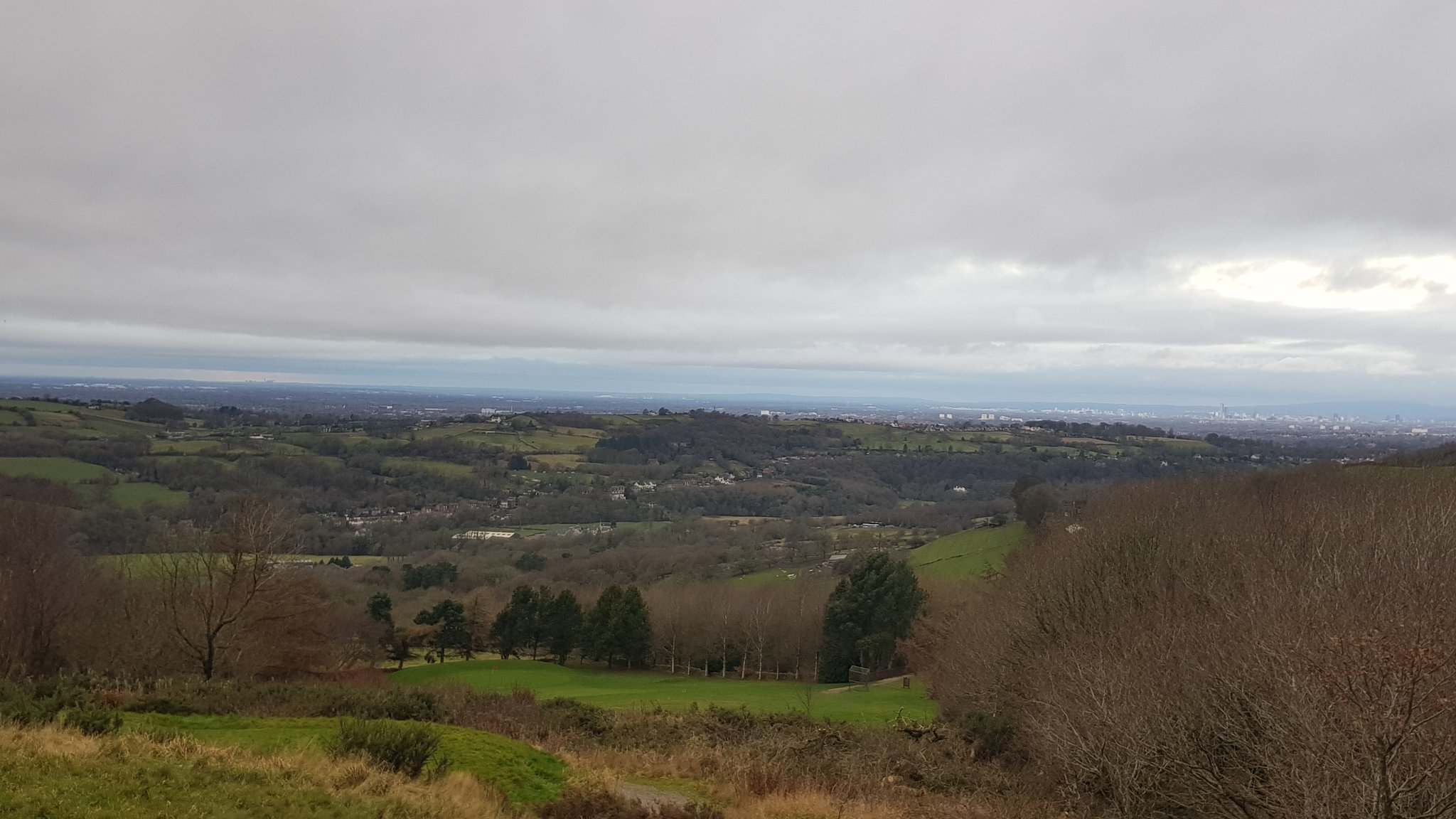 Fantastic golf hole though and we look forward to seeing it in full summer bloom and how we fare then, as is the case with it all really. A beautiful golfing spot and a worthy member of a clutch of High Peak based golf courses that usually winter better than most due to their peat based heathland terrain and always look stunning.