Hannah Crump, the newly PGA qualified Assistant Professional at Robin Hood Golf Club in Solihull has enjoyed a November to remember at the club, and in the TV studios too! Hannah takes up the story.
"November 8th saw me starting my new role as Warwickshire County Junior Organiser. The role will include working closely with local golf clubs and counties to arrange friendlies, league matches and training sessions for the girls. It will also include close contact with the parents to make sure the girls can attend sessions and their kits are nice and clean.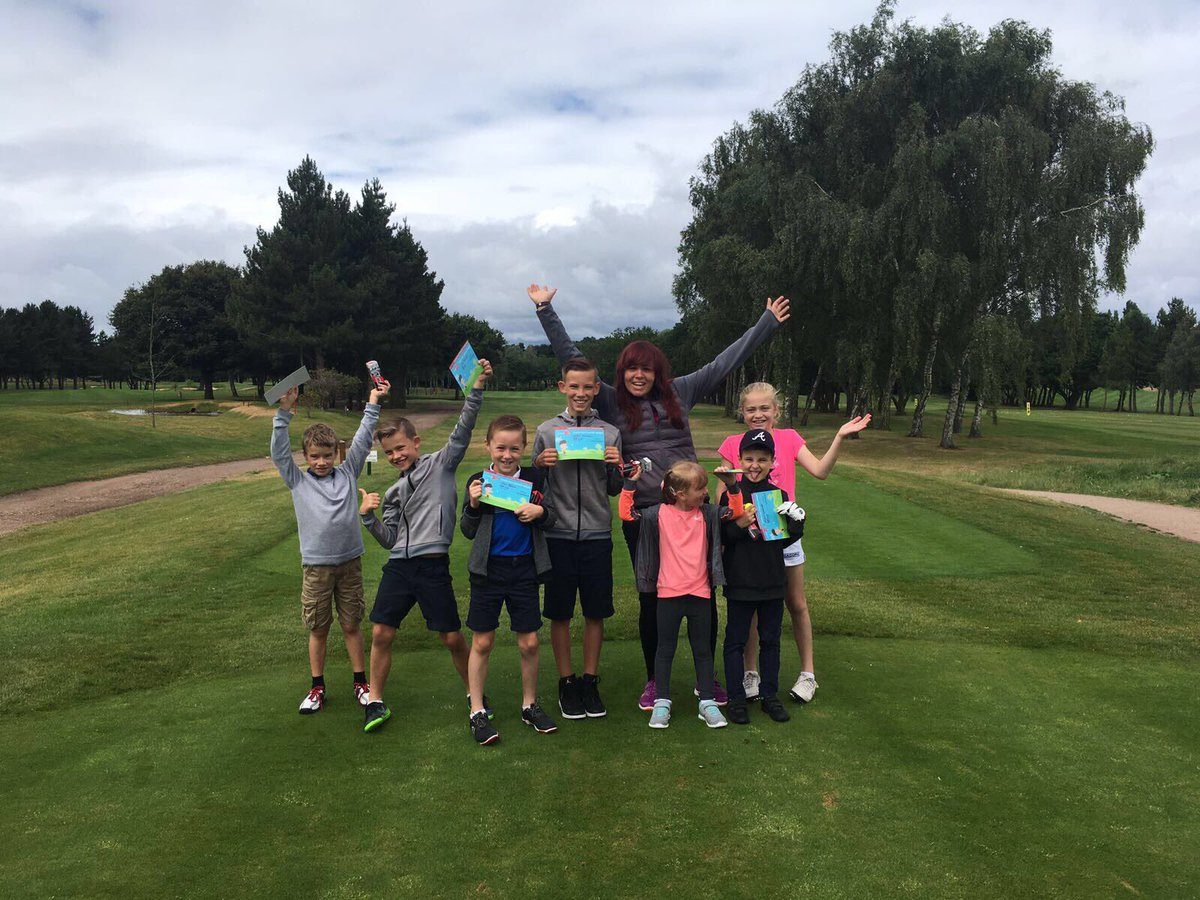 On the coaching and development side I've already worked with the girls on two training sessions alongside Alison Nicholas and Mark Dulson. This was a great success and it was a pleasure to see so much talent amongst so many young girls.
The role was a real honour to accept. I was lucky enough to be part of winning junior and senior teams as an amateur with Warwickshire Girls and Ladies, even winning a trophy or two in individual events myself. So now as a fully qualified PGA Professional I am very excited to continue working with the county.
County golf is a real honour for any individual and I will be doing my hardest to make sure all of our girls know that. Working with so many local schools and my ever-growing Golf Academy here at Robin Hood I am hoping to be able to recruit as much female talent as I can during the next few years."
"I was also asked to appear on the Made In Birmingham TV show to discuss getting children into sport. I was sat alongside Tom Ross and Jim Troughton who both have a great knowledge and experience within sport. 
When asked the question why I feel kids don't get into golf my answer is always 'perception'. I feel that parents/guardians see golf as an elitist sport, they hear the price of equipment, they see the locked gates at the entrance and believe that they will not be allowed to get their young one to play golf. However that is far from the truth. At Robin Hood we offer many different ways that children can be introduced to golf all for very little cost, equipment is free to hire and we are open to anyone who is interested.  
Once more people understand that golf is a sport which is easily available they will be able to introduce their young ones into a sport that will stay with them for the rest of their lives."